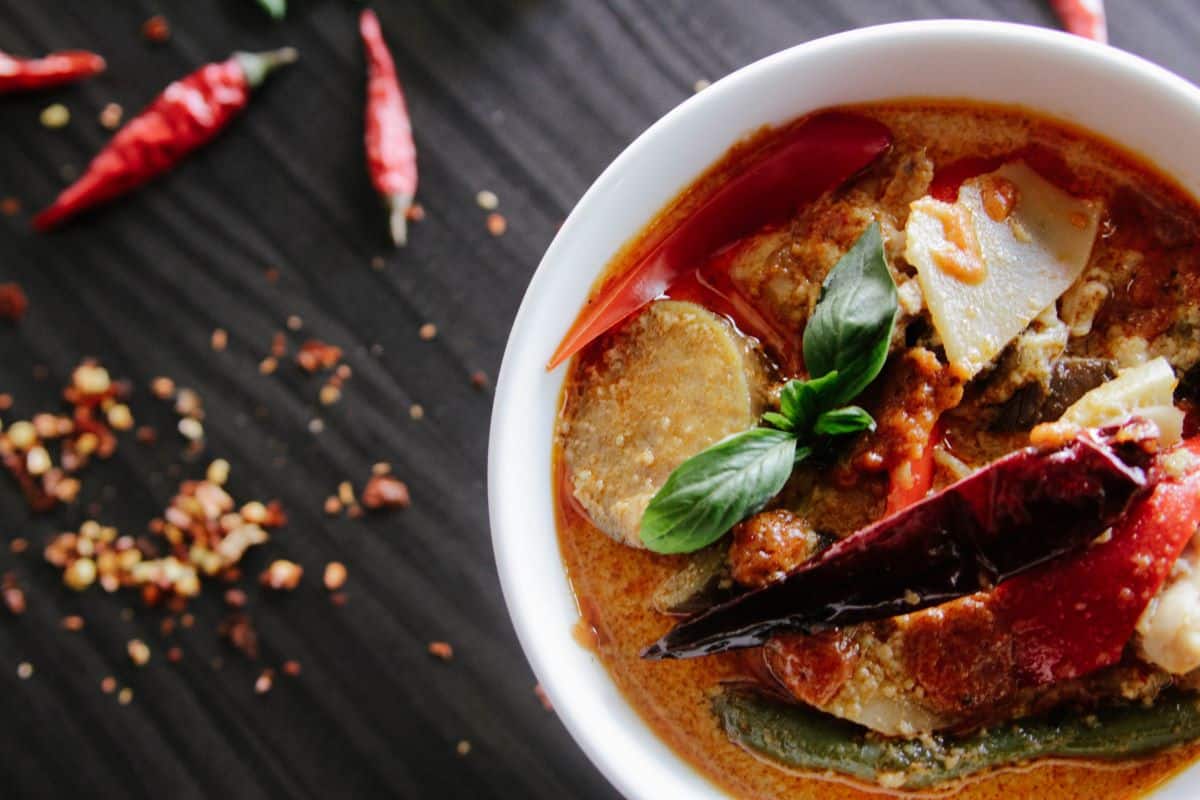 Although most visitors view the boat journey in and out as the highlight of any visit to Livingston, for foodies it might be the opportunity to experience Tapado.
Tapado is a Garifuna dish and is essentially a seafood stew / soup with a base of coconut milk – think of it as a tropical version of bouillabaisse. Most restaurants in Livingston will offer a variation on this delicious dish (the fish seafood element can vary depending on what is in season / available) but the version below is a great starting point.
How To Make Tapado – Taken from geniuskitchen.com
Make the Coconut Milk : In a 2- to 2 1/2-quart saucepan bring water to a boil and add coconut. Cook coconut over moderately high heat 2 minutes and remove pan from heat. Let mixture stand, covered, 10 minutes. In a food processor or blender blend coconut mixture until very thick. In a fine sieve set over a bowl strain coconut mixture, pressing hard on solids. Working over bowl, squeeze small handfuls of solids to extract as much milk as possible. Coconut milk keeps, covered and chilled, 3 days or frozen in an airtight container 6 months.
Peel and thinly slice the onion (1/2 cup).
Core, seed, and cut the bell pepper into 1/4-inch strips.
Cut the fish fillets into 2-inch pieces. Peel, rinse, and devein the shrimp.
Heat the corn oil in a large skillet. Add the onion and red pepper and sauté over medium heat until softened, about 1 minute.
Add the Coconut Milk, oregano, achiote, 1/2 teaspoon salt, and 1/4 teaspoon pepper. Bring liquid to a boil and then simmer over low heat until slightly thickened, about 5 minutes.
Stir in the fish and the shrimp and simmer until seafood is just cooked through, about 10 minutes.
Peel and cut the banana into 1-inch slices. Cut the tomato into 1-inch dice and add it to the soup along with the banana. Simmer the soup until the banana and tomato are just cooked, 5 minutes.
Stir in the cilantro
Eat. Enjoy.
Tapado Ingredients
2 cups coconut milk (fresh)
1 small onion
1 medium red bell pepper
2 lbs red snapper fillets (or bass, or tilefish)
1 lb medium shrimp
1 tablespoon corn oil
1 teaspoon dried oregano
1⁄4teaspoon achiote (also called annatto) (optional)
1⁄2teaspoon salt
1⁄4teaspoon black pepper (fresh ground)
1 medium banana / plantain
1 medium tomatoes
3 tablespoons cilantro leaves (minced)
2 cups water
4 cups grated fresh cilantro / coriander
Travel Beyond The Ordinary