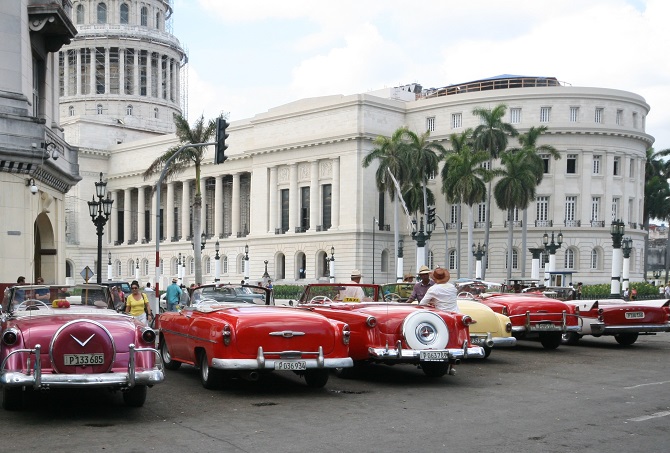 The Essential Cuba tour is an escorted, small group tour lasting 7 nights and taking in the key highlights of western Cuba.
Departures are every Monday throughout the year, which coincides nicely with the Virgin Atlantic flight to Havana the same day (or even the Sunday service to nearby Varadero).
The Essential Cuba tour commences with 2 nights in Old Havana although, as most clients generally arrive on the Monday evening, that really equates to 1 full day in Havana, enough time to get a taste for this fascinating city (and include the ubiquitous classic car ride).
After Havana, the tour heads west for a couple of days and, based at charming Las Terrazas, explores some of Cuba's most beautiful countryside, including the iconic Vinales Valley.
From Las Terrazas, the tour then heads back past Havana to Cuba's south coast, stopping briefly in the city of Cienfuegos before ending up in the small, colonial town of Trinidad, one of the undoubted highlights of any holiday to Cuba.
After 2 nights in Trinidad, the Essential Cuba tour heads out through the Valley of the Sugar Mills to Sancti Spiritus and then on to Santa Clara, home to Che Guevara's mausoleum and the Museum of the Revolution.
Departing Santa Clara, the tour then heads back along the autopista to Havana for its final night, arriving in time for dinner at the Asturias Centre followed by drinks and dancing at the Buena Vista Social Club.
Accommodation on the Essential Cuba tour is a mix of casa particulares (in Havana & Trinidad) and hotels (La Moka at Las Terrazas). Depending on numbers (and the maximum group size is 20 pax) clients on the tour may be split between different casa particulares as few have more than 5 or 6 rooms. Although that can lead to a degree of wasted time, on balance I would much rather stay in a casa than a hotel, especially in Trinidad.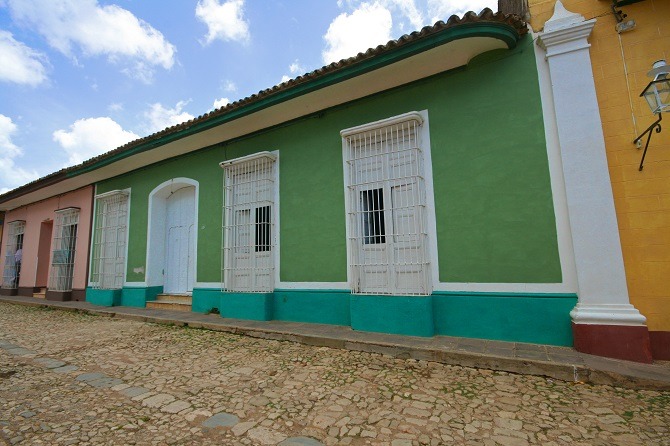 What to expect – This is not a luxury tour of Cuba but then, there is no such thing, so an open mind and patience will stand you in good stead. Please note too that driving times in Cuba are far greater than most people anticipate so be prepared to spend longer on the road than is ideal; unfortunately, Cuba's most popular destinations are where they are so it's pretty much impossible to avoid.
Advice – With only 1 full day of organised sightseeing on Day 2, plus your final day, you will only get a taste of what Havana has to offer. Why not stay on for a few extra days and explore the city on your own and at a more leisurely pace?
Beach – Cuba is as famous for its beaches as its history and culture and, at the end of the Essential Cuba tour, many clients opt to spend a few days chilling out the beach. Although Cuba has many wonderful beach locations to choose from, bear in mind that many are a long, long way from Havana. My personal recommendation would be Memories Jibacoa which is only an hour's drive from Havana and set in a beautiful, unspoiled location.