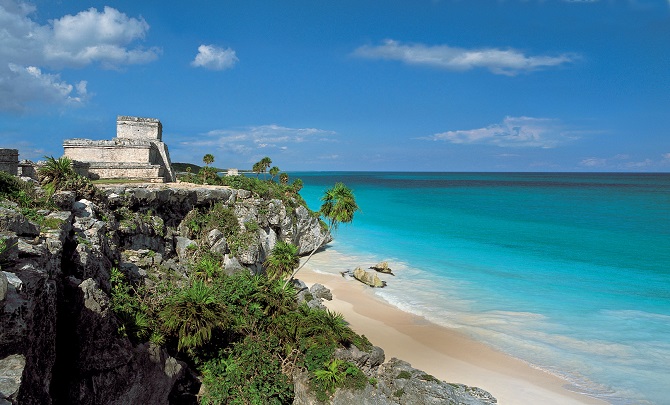 It may be one of the Yucatan's smallest, and least architecturally impressive Mayan sites, but Tulum sure does pull in the crowds.
The perhaps all too obvious explanation as to its popularity lies in the photo above, proudly reproduced by visitors from around the world countless times a day.
One of the last Mayan cities to be established, and primarily the port for the larger inland city of Coba, Tulum was at its height between the 13th & 15th century, shortly before the arrival of the Spanish. Due to its exposed coastal location, Tulum was one of the first Mayan cities to fall and, as with other settlements along the coast, was soon abandoned.
Compared to the region's major inland Mayan sites, such as Chichen Itza, Uxmal & Calakmul, Tulum occupies a very small footprint and, relatively speaking, there are very few buildings of significant size or architectural merit. Possibly Tulum's most impressive feature is the remains of the vast wall that was built to protect the city; at up to 5 metres high and 9 metres thick, its construction must have been a significant undertaking.
If you wish to visit Tulum, and I highly recommend that you do, my advice is to arrive as early as possible to try and beat the worst of the crowds (as per my photos below). If you don't, well, you can expect crowds that even Walt Disney himself would find a bit excessive.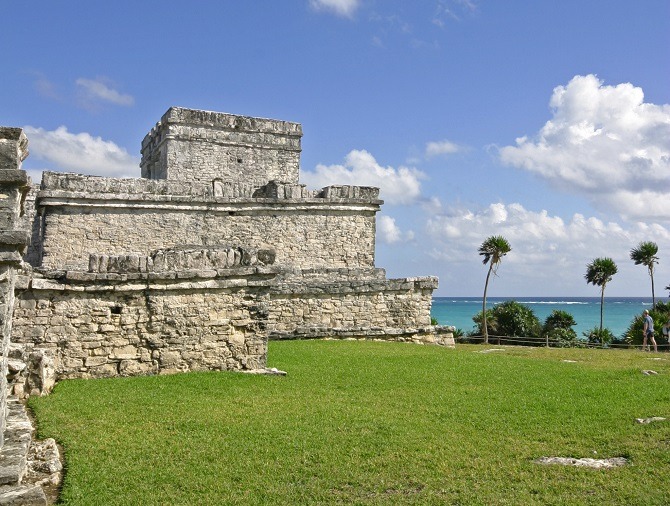 Please note too that, from the car park, it is a good 10 to 15 minute walk to the site although there is usually a shuttle bus that runs back and forth.
In terms of how much time you'll need, 90 minutes is probably about right so, if you're in the mood for a bit more Mayan-exploration, Coba is less than 40 minutes' drive inland and could hardly be more different when it comes to crowds.