The little visited Maya archaeological site of Ake is located broadly midway between Merida & Izamal in the largely rural Tixkokob municipality.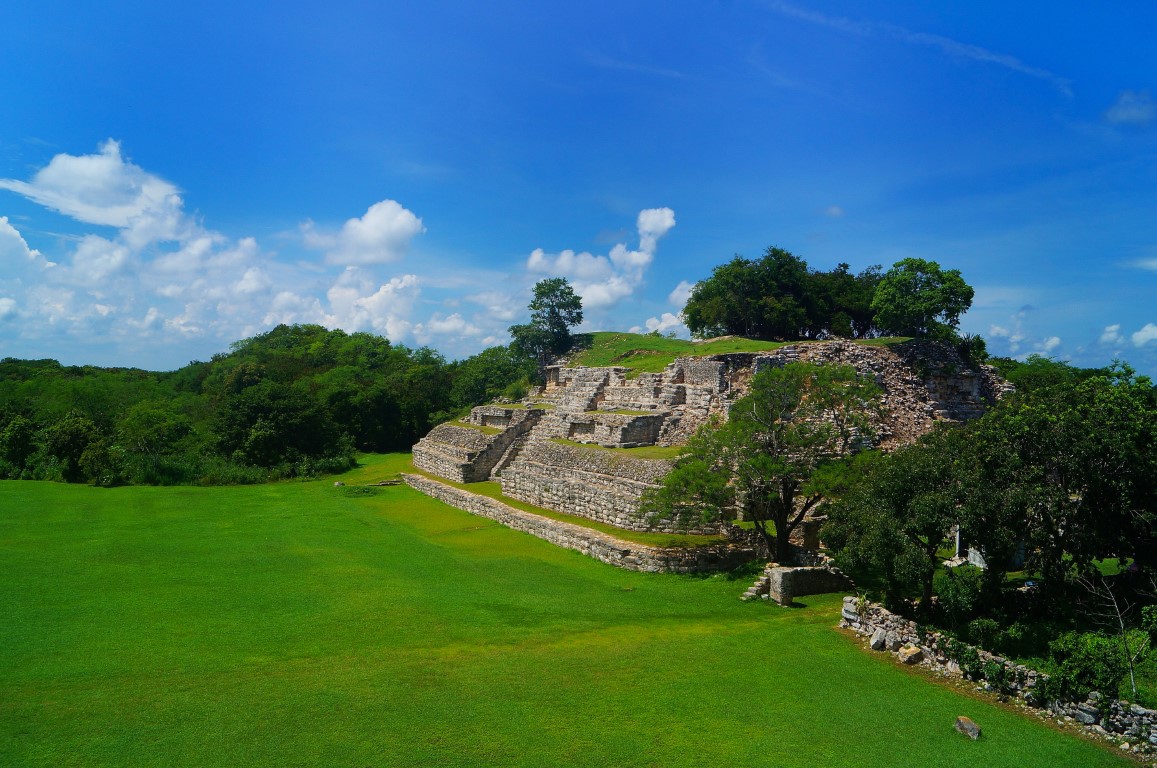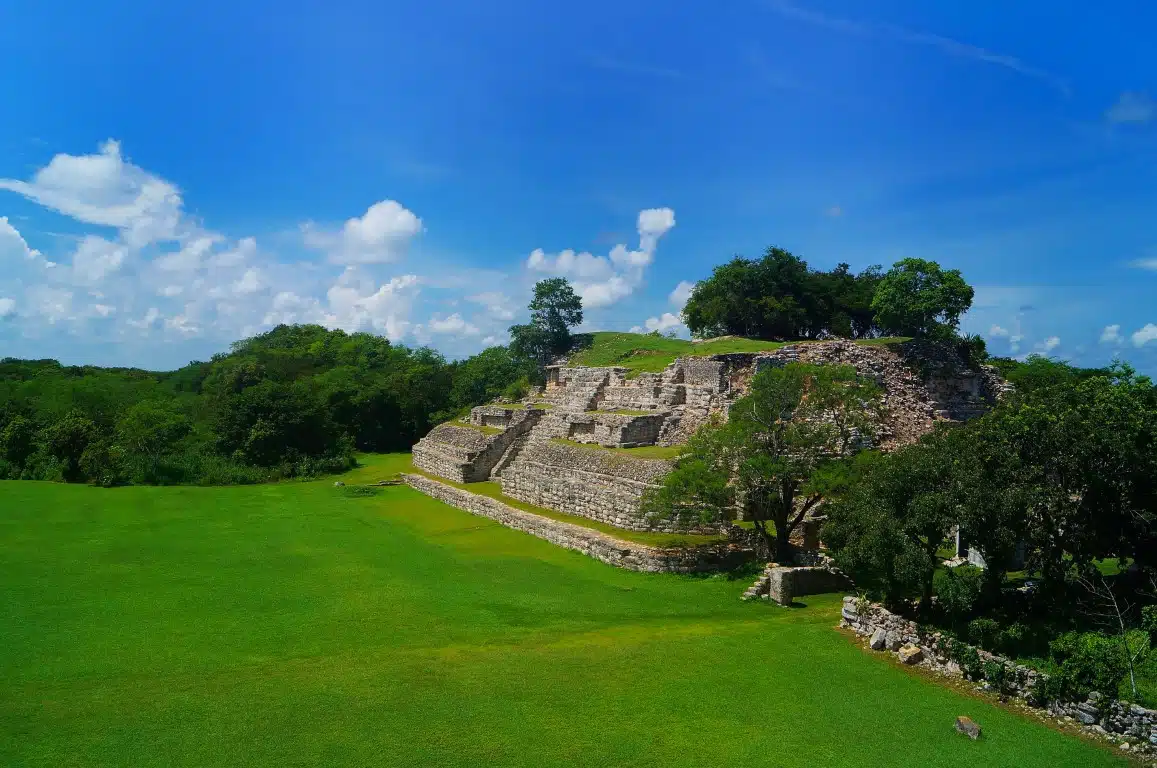 Relatively little is known about the site, including its original Maya name. The word Ake comes from Yucatec Maya and translates as 'place of reeds'.
What we do know is that Ake dates back to the Early Classic Period (roughly 250 – 550 AD), making it significantly older than the Yucatan Peninsula's best known Maya ruins at nearby Chichen Itza.
From a visitor point of view, the most notable difference (apart from their size that is – Chichen Itza is multiple times larger) is in their construction.
As with most, older sites, the main building at Ake, aka Structure One, consists of large stones built up gradually while those at Chichen Itza are smaller and rise much more steeply.
The other, most notable feature of Ake are the remains of a sacbe, the name given to the network of roads that criss-crossed the Yucatan Peninsula. The remains of the sacbe that you see at Ake linked it with nearby Izamal.
While Ake can't compete in scale or grandeur with the likes of Chichen Itza, Uxmal or Calakmul, its location makes it a convenient and quick detour on most Yucatan Peninsula itineraries while the lack of visitors is a further, welcome attribute. Don't be surprised if you have the ruins to yourself!
It is also possible to combine two of the great highlights of a holiday to the Yucatan Peninsula (visiting Maya ruins and staying in a colonial hacienda hotel) by staying at Hacienda Ticum (pictured below) which borders Ake.
All Beyond The Ordinary holidays are entirely tailor made so, if you wish to visit one Maya site or ten, we can advise you on the most suitable itinerary and accommodation.
To discuss your plans and requirements, simply give us a call on 01580 764796 or, if you prefer, drop us an email on travel@beyondtheordinary.co.uk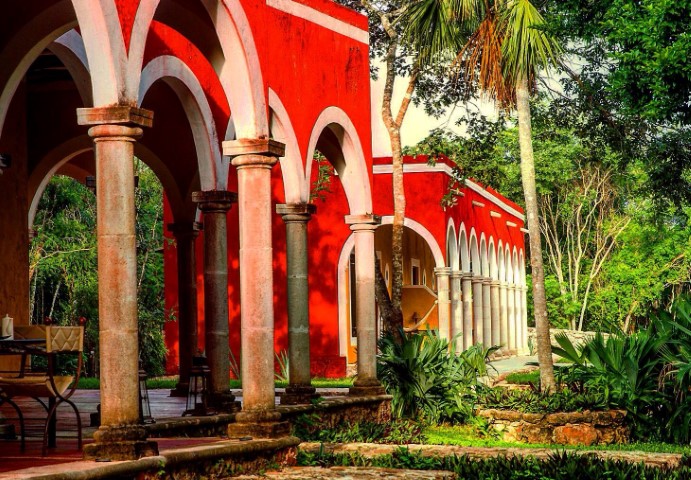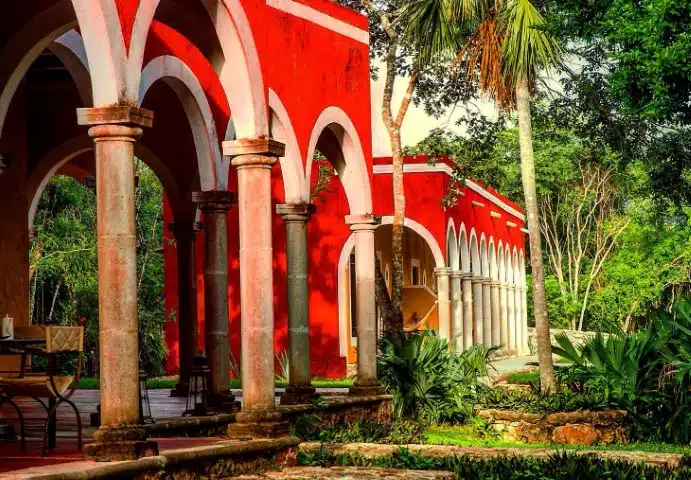 Travel Beyond The Ordinary