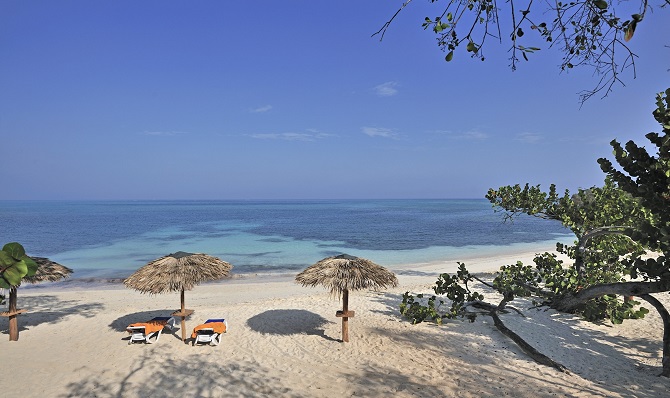 The best beach hotel in Cuba? That'll be the Paradisus Rio de Oro in Guardalavaca. As voted for by me. Not very scientific, I know, so you'll just have to trust me on this one.
So, what is about the Paradisus Rio de Oro that makes it the best beach hotel in Cuba?
The first thing in its favour is its location. Guardalavaca is, I would say, the most attractive resort in Cuba, the closest that the island comes to fulfilling the stereo-typical tropical ideal of lush, rolling countryside dotted with a series of beautiful, sandy white beaches. The beach at the Paradisus Rio de Oro is almost picture-perfect and, unlike in Varadero and many of the Cayos, feels very private.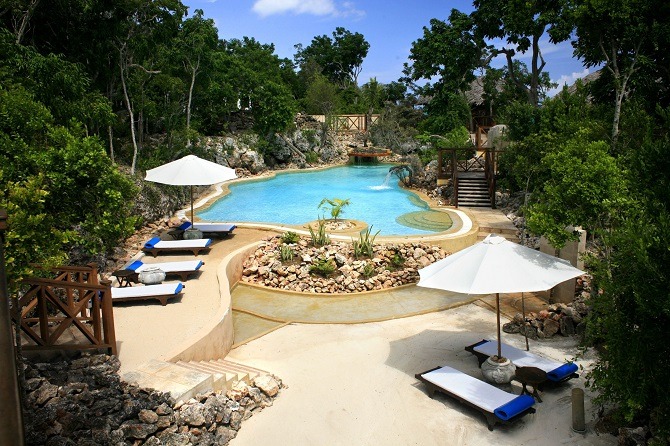 The second thing in its favour is its size. Many beach hotels in Cuba are simply way too big (close to 1000 rooms is not uncommon with new hotels) but the Paradisus Rio de Oro 'only' has 354 rooms which, while not intimate, is at least a manageable size for a beach hotel – big enough to support a wide range of bars, restaurants and general facilities, not so big that guests feel no more than a number.
Unlike some of Cuba's older beach hotels, the Paradisus Rio de Oro has also been designed to blend in with its surroundings, a low-rise property with plenty of greenery.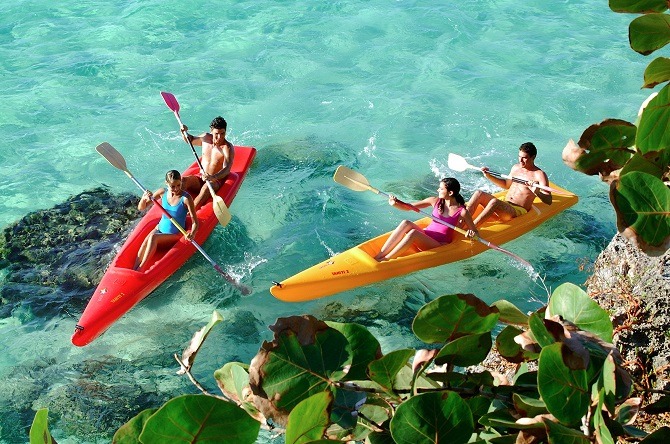 Of course, all of the above would mean nothing if the hotel was badly managed. Thankfully, the Paradisus Rio de Oro is one of the flagship properties of Spanish company, Melia, and, unlike some hotels that I could mention, you just know that the staff who work there feel priviledged to do so. It seems too obvious to say, but happy staff generally means happy guests.
So, if we agree that the Paradisus Rio de Oro really is the best beach hotel in Cuba……how does it compare in global terms? Is it world-class? My personal opinion is no, not yet. It's a wonderful hotel, and I would recommend it to almost anyone (assuming they wanted an All Inclusive hotel) but, and this is purely my opinion, I don't think there are any truly world-class hotels yet in Cuba. Close, but no banana.
Disagree with me? Let me know what you think the best beach hotel in Cuba is?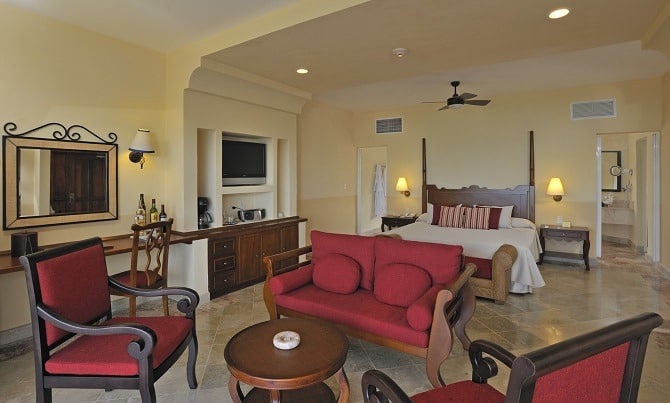 Practical Information: Cuba is a large island, over 1000km long, and Guardalavaca is located at the eastern end of the island. If it is just a beach holiday that you are after, charter flights operate from the UK direct to nearby Holguin airport. However, if you wish to combine Guardalavaca / Paradisus Rio de Oro with Havana then you will need to take domestic flights.