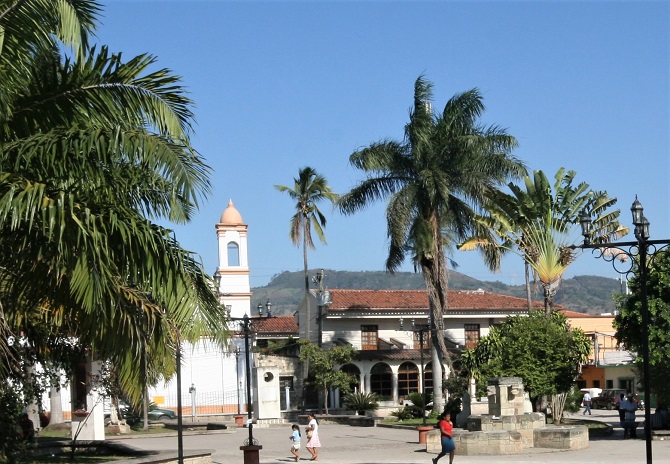 First things first, this isn't the town of Coban I'm referring to but the Honduran town of Copan, just across the border from Guatemala.
It may seem a bit odd or unnecessary to cross into and then out of Honduras while on a holiday to Guatemala but depending on the itinerary, and how long one has, including Copan is something that has much to recommend it.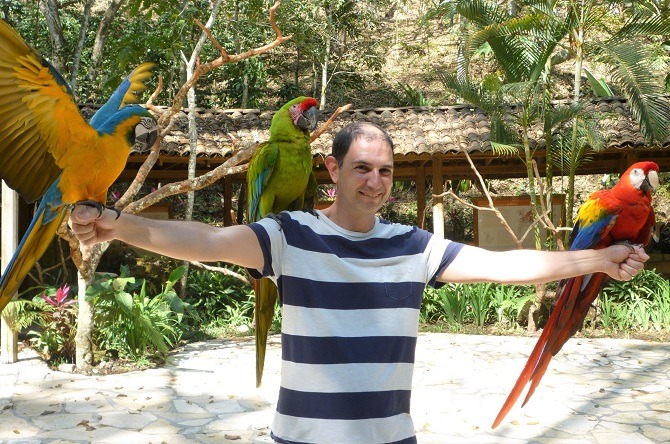 So why visit Copan at all? Well, it is home to one of the most beautiful and visitor friendly Mayan sites that I've been to (and I've been to a fair few), a charming, colonial-era town, the superb Macaw Mountain Bird Park, stunning countryside and a near-perfect climate.
Somewhat confusingly, the town itself is known as Copan Ruinas while the Mayan site is known as Copan. If you're travelling independently, it's easy enough to walk from the centre of town to the entrance to the ruins (or take a tuk tuk) and either book the services of a guide or simply explore on your own. I would allow at least 3 hours.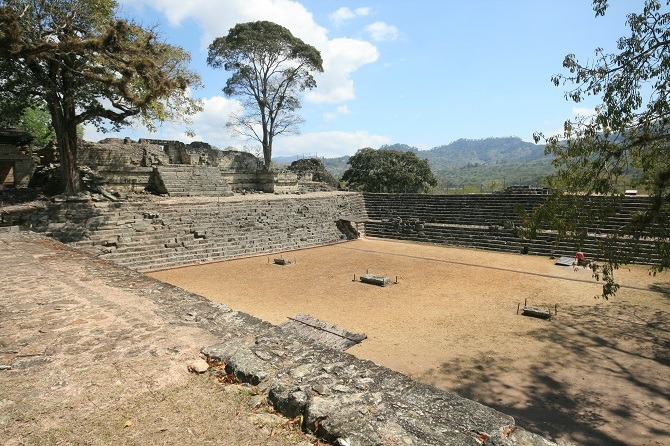 Although there are no 'sites' as such in town, it's undeniably easy on the eye, wonderfully laid back and easy to explore on foot (albeit slightly hilly). There are also a good selection of bars, restaurants and shops and, although hotel options are slightly limited, this shouldn't put you off.
A short tuk tuk ride from town is another of Copan's highlights, the Macaw Mountain Bird Park which I have written about in more detail here. Two other popular nearby attractions (which I've not been to) are the Luna Jaguar hot springs and the Tea & Chocolate Place. From personal experience I can also highly recommend Hacienda San Lucas, some 15 minutes' drive from town, for a romantic (or simply memorable) dinner by candle-light.
So, while there is no real question as to whether Copan is worth visiting (and I'd recommend 3 nights in order to have 2 full days), it's often a case of whether you can sensibly include it in a holiday to Guatemala.
In simple terms, if your starting point is either Antigua or Guatemala City and you're planning on driving overland to Livingston and the Rio Dulce, Copan is definitely an option.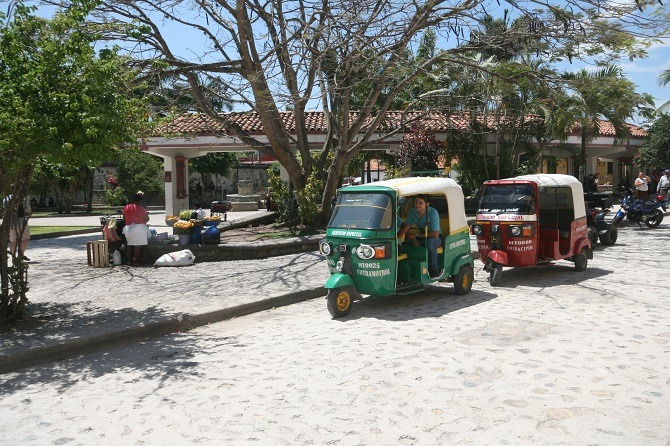 From Guatemala City to the Honduran border is a good 4 hour plus drive and at least an hour longer if you're coming from Antigua (plus you'll need to start very early to avoid rush hour in the capital). Border formalities normally take around 30 minutes and it's then no more than 20-25minutes to Copan.
Continuing one's journey back through Guatemala, it's around 4 hours' drive from Copan to the Mayan ruins at Quirigua where most people stop for a break, both to see the ruins themselves (this won't take more an hour) and to have a bite of lunch etc. From Quirigua, it is then a further 2 hour drive to the coastal city of Puerto Barrios from where shared or private speedboats make the scenic journey to Livingston in around 30 minutes.
For more information and options, please visit our dedicated Guatemala Multi Country page.
Anyone interested in a multi-country holiday might also want to check out our feature on the Ruta Maya.