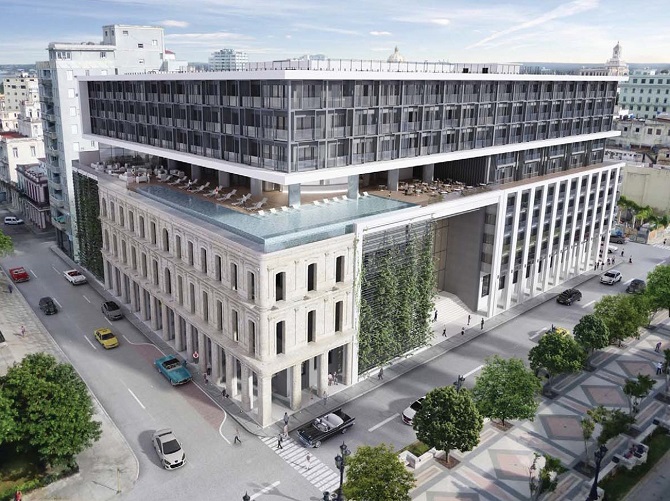 My top tips on where to stay in Old Havana for the following…….
Best for value in Old Havana
Hotels in Old Havana certainly don't come cheap nowadays. The cheapest hotel in Old Havana is usually the Plaza, a lovely old building, overlooking historic Parque Central and sandwiched between two of the city's most expensive hotels. However, cheap isn't the same as value and, it must be said, the rooms at the Plaza are decidedly spartan. For value, your best bet is to focus on one of the hundreds of casa particulares to be found all over Old Havana.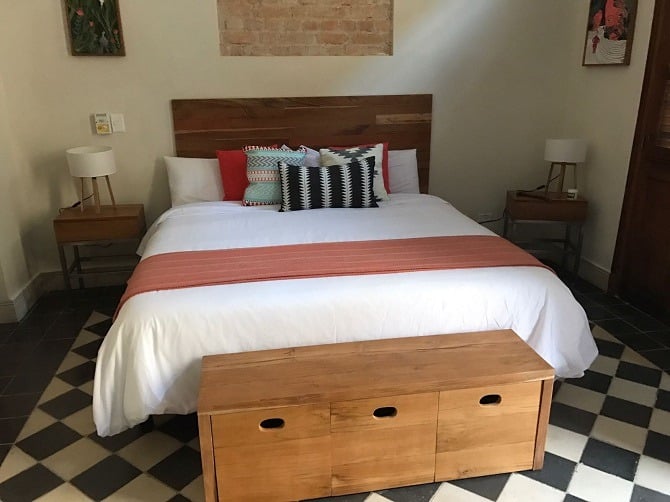 Best for service in Old Havana
Let's be frank, Cuba isn't known for its service ethos and this extends to hotels in Old Havana. Top end, foreign-managed hotels, such as the Iberostar Parque Central & Kempinski Habana, tend to be the most professional but, even then, it's best to temper one's expectations. As with overall value (see above), you will generally encounter warmer, more naturally friendly service by staying at a casa particular.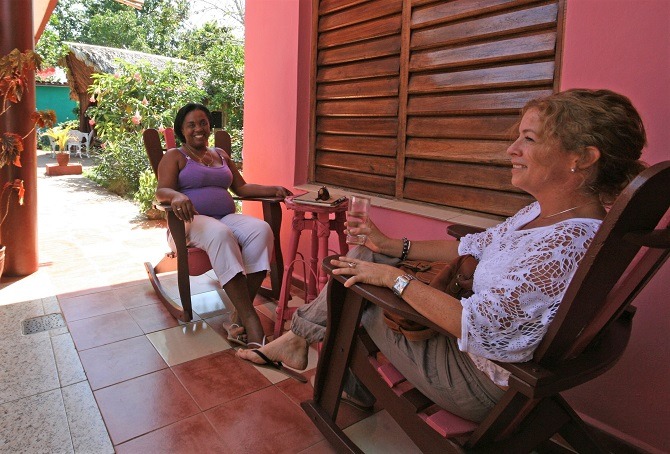 Best for rooms with views in Old Havana
Being so densely built-up, many hotels in Old Havana offer very little in the way of rooms-with-views while some rooms don't even have any external windows. If you do prize a room with a view, contenders include (and please note that far from all rooms at these hotels benefit from said views) the Santa Isabel overlooking the Plaza de Armas, the Iberostar Parque Central, Kempinski Habana, Telegrafo & Inglaterra all overlooking Parque Central and the Hotel Saratoga overlooking the Capitol building. However, for something a little bit different, my vote goes to the Hotel Terral (ok, it's just outside Old Havana) where all the rooms enjoy wonderful views across the Malecon and out to sea.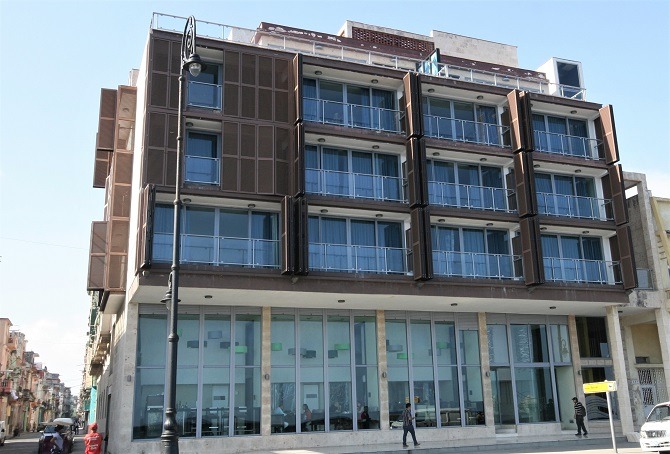 Best hotel food in Old Havana
This is something of a trick category because, in Havana, you really should avoid eating in your hotel, generally an underwhelming experience on multiple levels. The best hotel dining options are at the Iberostar Parque Central & Kempinski Habana but, with so many paladares (private restaurants) to choose from, dining out is undoubtedly the way to go.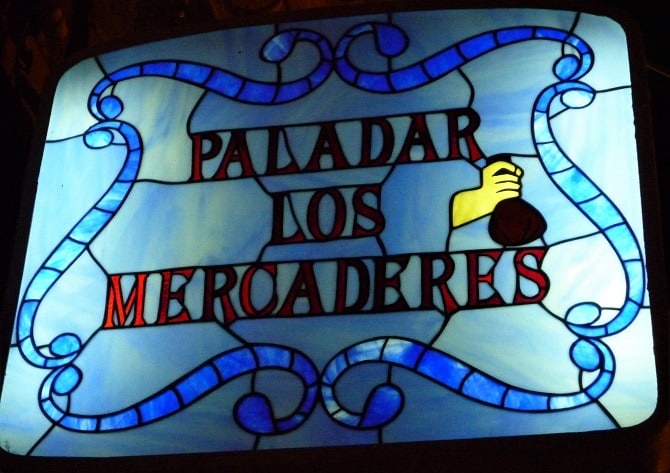 Best rooms in Old Havana
Almost every hotel and casa particular in Old Havana offers a choice of room categories so it's pretty much impossible to declare any one property as offering the best rooms. That said, the rooms at the Iberostar Parque Central (especially the original wing) all have external windows, are spacious, quiet and, well, just 'work', certainly not a given elsewhere in the city. Ok, they might lack character but many clients are happy to trade a bit of character for a power-shower and good night's sleep.
Best pool in Old Havana
There are now 7 hotels in Old Havana with a swimming pool – the Iberostar Parque Central, Saratoga, Sevilla, Kempinski La Habana, Kempinski Bristol, Iberostar Packard & SO Paseo del Prado – (just to confuse matters, the Iberostar Parque Central comprises 2 buildings with 2 separate pools). Apart from the Sevilla, these pools are all located on the rooftop and, for now, none have quite the wow-factor of the pool at the Kempinski Habana.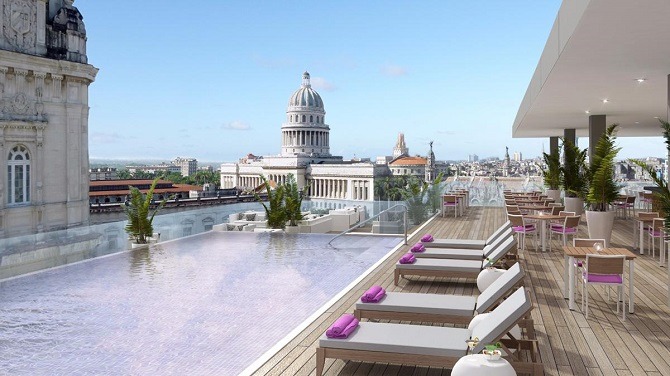 Best outdoor space in Old Havana
As with the aforementioned rooms-with-views, and for exactly the same reason, very few hotels in Old Havana have any outside space to speak of. The hotels boasting the greatest outside space are, unsurprisingly, those with swimming pools. However, my personal favourite is the Hostal Conde de Villanueva which has a delightful, and very peaceful, courtyard which leads out to Old Havana's most attractive street, Mercaderes.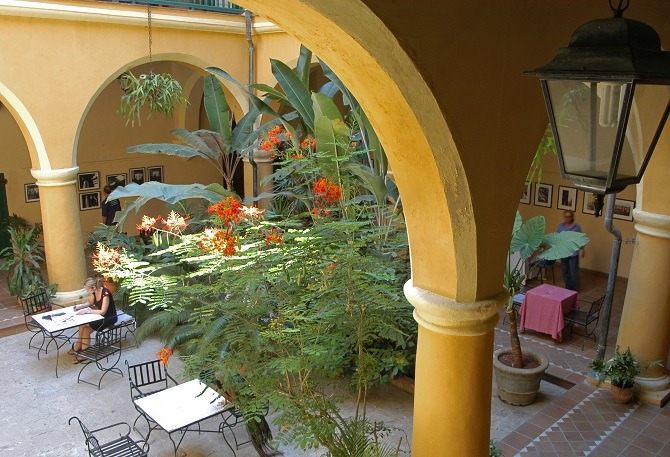 Travel Beyond The Ordinary