The Bacunayagua Bridge is the tallest in Cuba and considered one of the island's great, civil engineering achievements.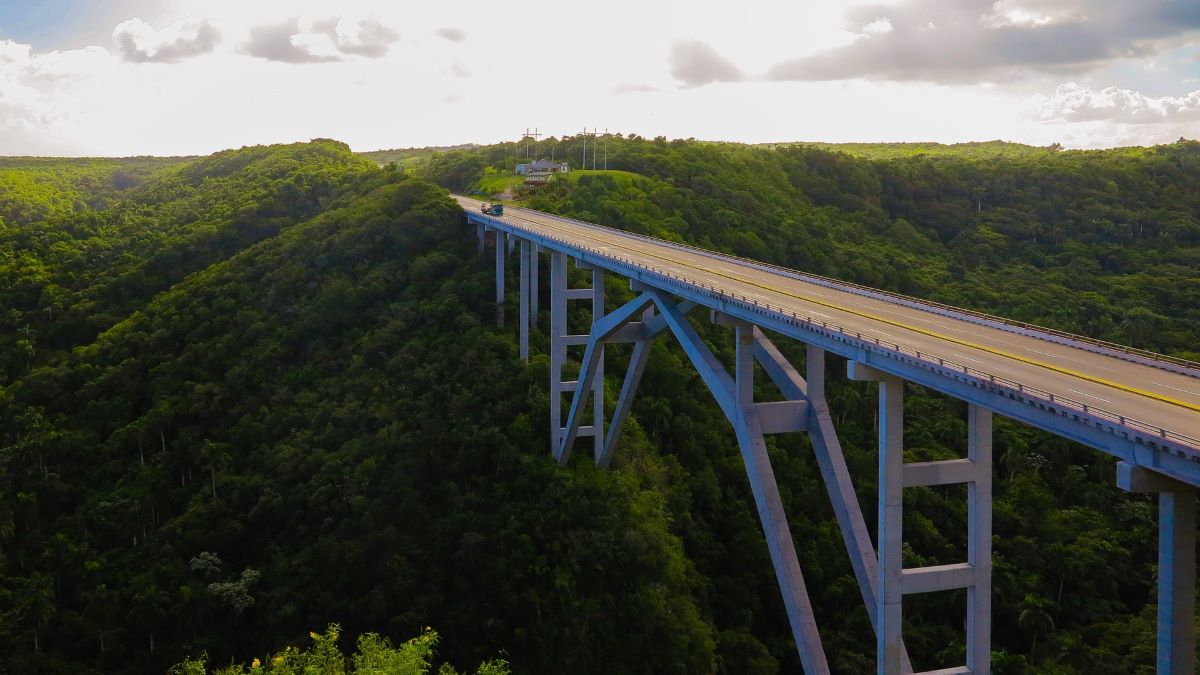 Designed by architect Luis Sáenz Duplace, and opened in September 1959, just months after the culmination of the Cuban Revolution, the Bacunayagua Bridge crosses the Yumuri River Valley which lies a vertigo inducing 110 metres below.
The bridge itself marks the border between two of Cuba's states, Matanzas in the east and tiny Mayabeque in the west.
Linking the nation's capital, Havana, with the island's biggest beach resort, Varadero, the Via Blanca (which crosses the Bacunayagua Bridge) is the busiest road in Cuba although, by any international standards, traffic is still incredibly light.
While most visitors pass over the bridge without stopping, there is a viewing point and restaurant on the western side.
For those clients transferring between Havana & Varadero, but in no great hurry, we offer a Touring Transfer that takes the best part of a day (a non-stop transfer takes just over 2 hours) and takes in Finca Vigia, Cojimar, the Bacunayagua Bridge and city of Matanzas.
All Beyond The Ordinary holidays to Cuba are tailor made so to discuss your plans, no matter how simple or complicated, either drop us an email via travel@beyondtheordinary.co.uk or give us a call during office hours on 01580 764796.
See also – Havana & Varadero twin centre holidays.