Our expert guide to twin centre Havana and Varadero holidays including tips on flights, transport, accommodation and how long to spend in each location.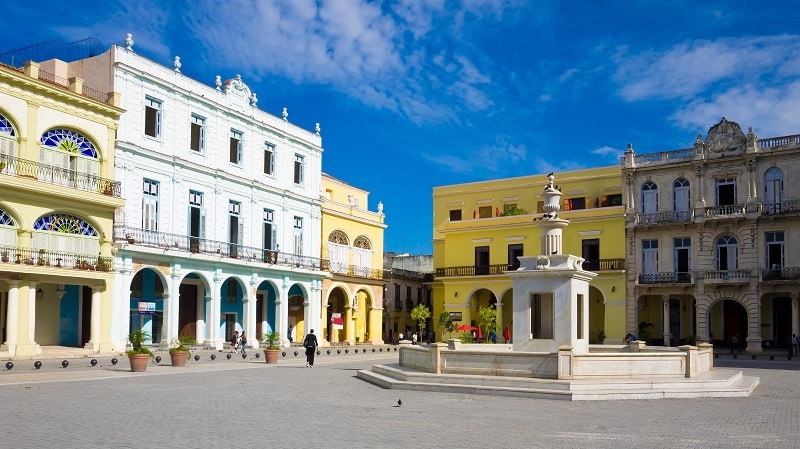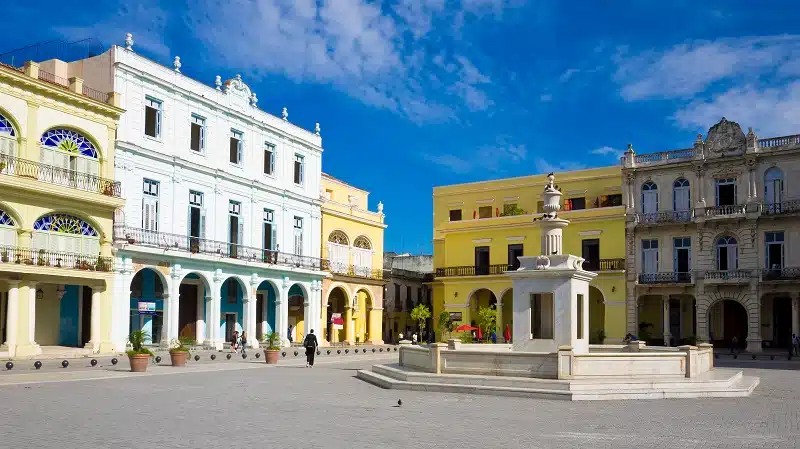 While the single most popular holiday to Cuba is a simple two week beach holiday, it seems crazy to us to travel all that distance and not, as a bare minimum, spend time in Havana, Cuba's beautiful and intoxicating capital city.
Why Havana and Varadero?
While Havana and Varadero isn't the only choice when it comes to a twin centre holiday, visitors to Cuba need to be aware of the island's size.
At some 1000kms in length, with Havana towards the western end of the island, distances between the capital and some of the island's many, beautiful beach resorts are significant.
One of the reasons that Varadero became (and remains) Cuba's number one beach destination is its proximity to Havana, an approximate 2-hour drive away.
In addition to Havana and Varadero, other easy and popular combinations include Havana and Jibacoa & Havana and Trinidad.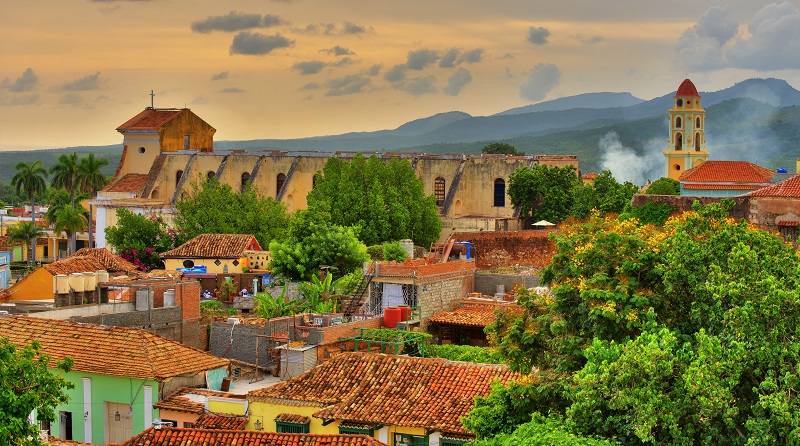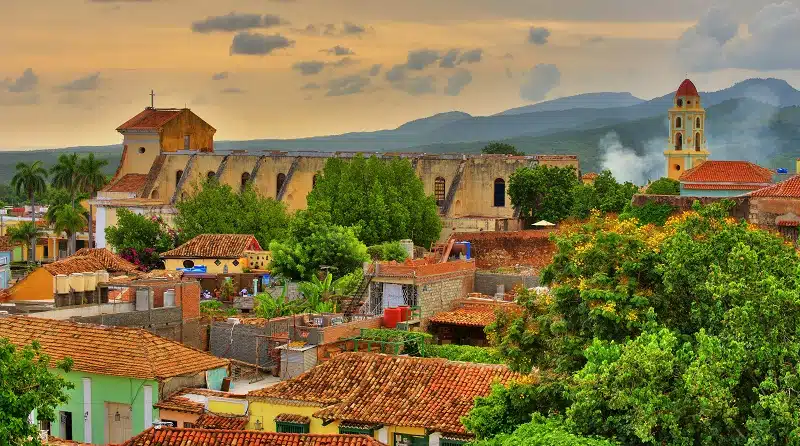 Flights
Although there are seasonal charter flights from various points in the UK direct to Varadero, Beyond The Ordinary only work with scheduled flights, all of which operate to and from Havana.
There are a number of indirect options via the likes of Paris (Air France), Amsterdam (KLM) and Madrid (both Iberia & Air Europa), but the majority of our clients opt for direct flights with Virgin Atlantic from Heathrow to Havana.
Depending on the time of year, Virgin Atlantic tend to operate two or three flights per week, thereby providing customers with more than just one or two week holiday options.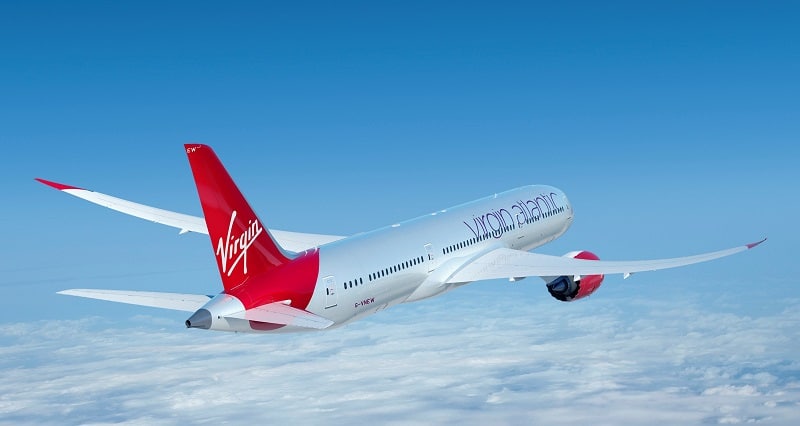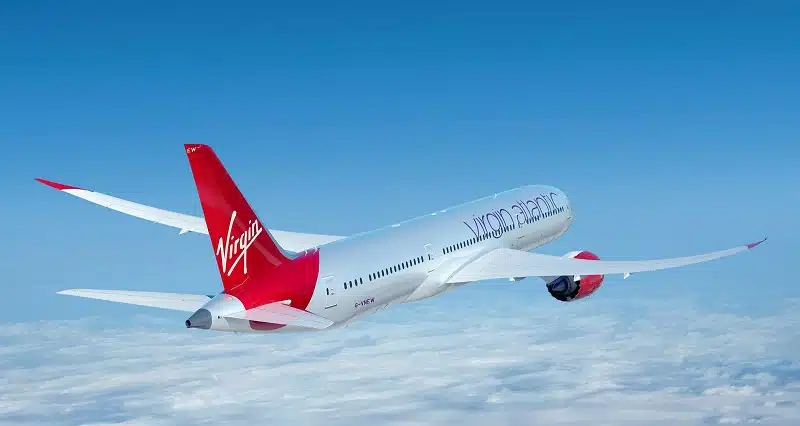 Havana or Varadero first
Quite simply, there is no right or wrong answer to this question.
Flights from the UK and Europe all arrive into Havana from late afternoon onwards and, with the city just a 30 minute taxi ride away (as opposed to over 2 hours to Varadero), many visitors are attracted to the idea of a short transfer on arrival.
Practical considerations aside, most visitors opt to start with Havana and then move on to Varadero so that they can spend the first part of their holiday keeping busy, seeing and doing things, before flopping out on the beach and doing very little.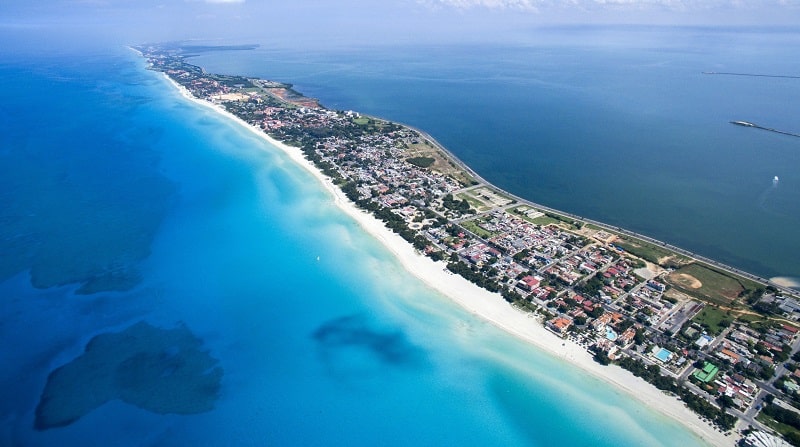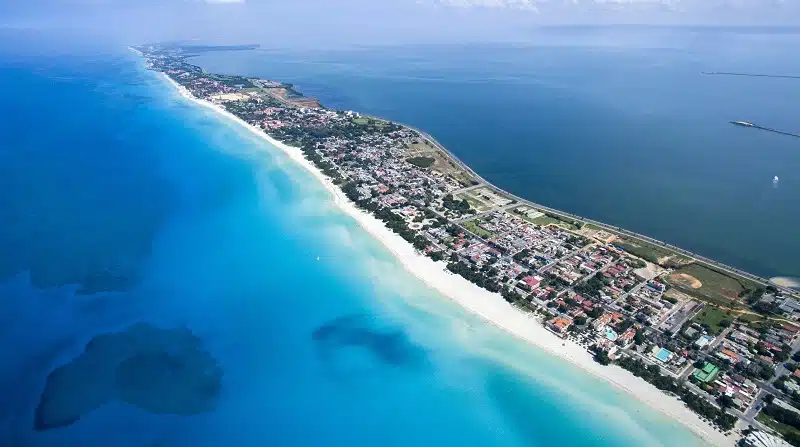 How long to spend in each destination
Again, there is no right or wrong answer to this question and, as all our holidays are entirely tailor made, the number of nights spent in each destination is entirely up to individual clients.
In part, it will depend on how many nights one has in total. There is no reason why one can't combine Havana and Varadero in a 7 night holiday but most of our clients will spend between 10 & 14 nights away.
On the basis that flights arrive in the late afternoon onwards, having just 2 nights in Havana equates to a 24 hour visit, the absolute minimum one should contemplate.
Our recommendation is to try to spend 4 nights in Havana (ie 3 full days) although, if you were to stay longer, you certainly wouldn't run out of things to do, especially with potential day trips to the likes of Las Terrazas and the Vinales Valley (pictured below).
One final consideration to bear in mind when deciding on how to split your nights in Havana and Varadero is that, aside from the beach and various watersports on offer, there isn't a whole lot to see and do in and around Varadero. It really is just somewhere one goes to do as little as possible.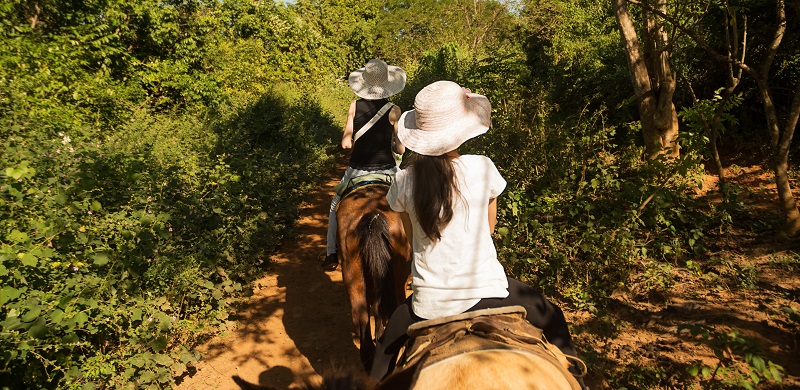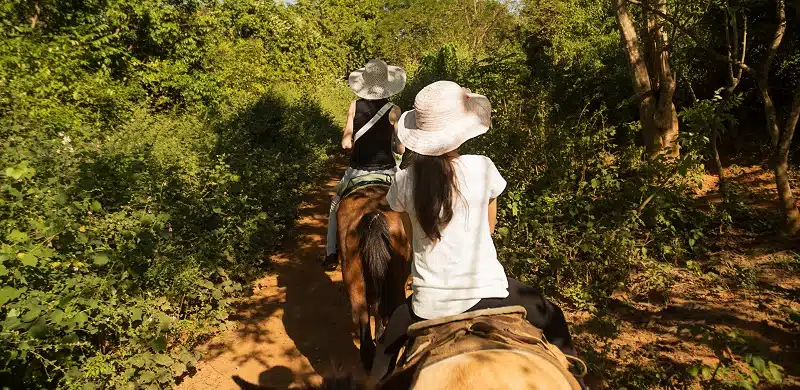 Where to stay in Havana
At Beyond The Ordinary, we feature a huge range of accommodation in Havana, far more than is included on our website.
We can book almost any hotel in Havana and work with over 100 casa particulares (B&Bs).
Perhaps the most important consideration in terms of where to stay in Havana relates to location. The vast majority of the city's attractions, as well as its most appealing accommodation, is located in the old, historic heart of the city, known as Old Havana or Habana Vieja.
If money is no object then Havana now boasts a choice of genuine, luxury hotels including the Kempinski La Habana, Iberostar Packard and SO Paseo del Habana (pictured below).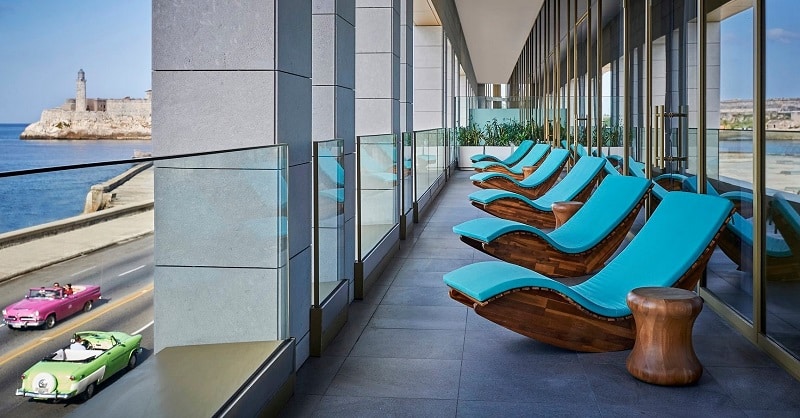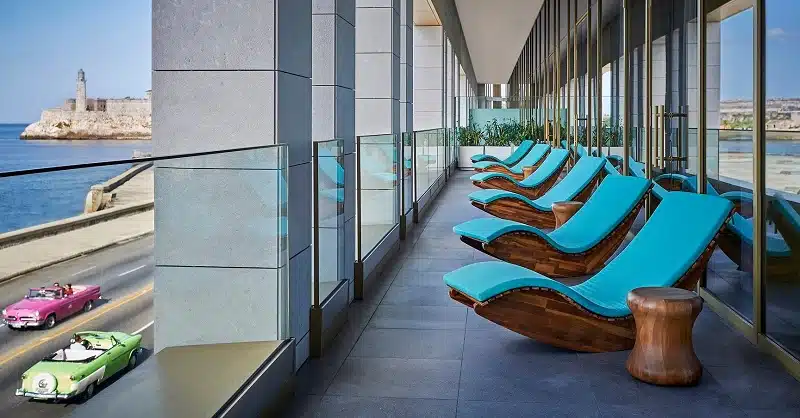 All these luxury hotels, together with the more competitively priced Parque Central & Hotel Sevilla, feature swimming pools, an especially appealing attribute during the hot and humid summer months.
However, the majority of our customers now opt for the more personal nature of one of the city's many casa particulares, especially as they tend to offer the best value for money.
Again, there is no right or wrong option, every customer we speak to will have their own set of unique preferences and requirements.
Where to stay in Varadero
While Varadero is home to a significant number of hotels, it is important to note that (like the rest of the island), accommodation options are pretty much exclusively All Inclusive in nature – the only exception is the newly opened, 10 room Mystique Casa Perla.
All our featured Varadero hotels are right slap on the beach and range in quality from moderate to superior. In our opinion, there aren't yet any truly luxurious hotels in Varadero.
Families will be slightly frustrated by the fact that an increasing number of beach hotels in Varadero operate on an Adult Only basis. On the other hand, couples looking for peace and quiet will probably welcome this growing trend!
Although we can book a wide variety of hotels in Varadero, we tend to try and avoid the very largest properties which are often not far shy of 1000 rooms. Most of our featured hotels range in size from 300 to 600 rooms which, while hardly intimate, does prevent then feeling like holiday factories.
Our favourite hotel? Probably the Melia Las Americas (pictured below).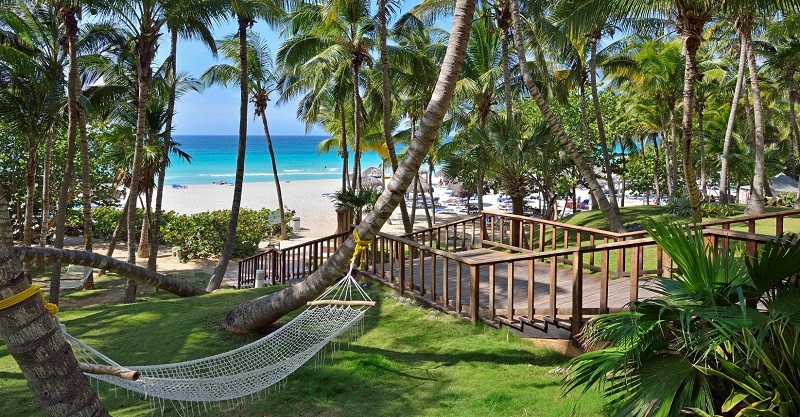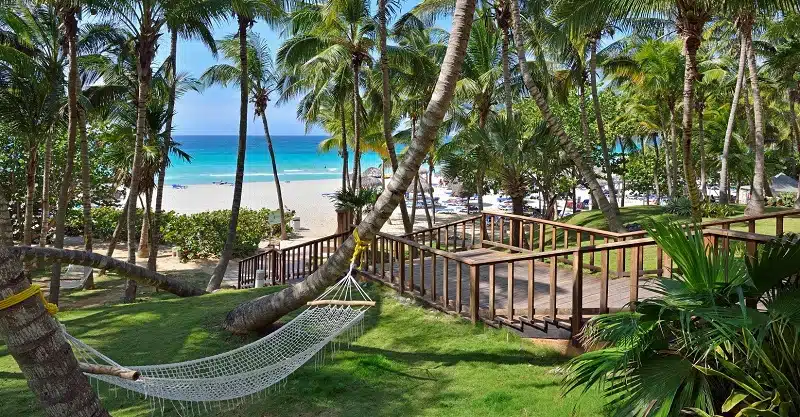 Transport between Havana and Varadero
Transport options between Havana and Varadero are fairly limited with no trains and a limited and time consuming bus service.
For our clients', we therefore arrange pre-booked, private transfers which take approximately 2 hours between Old Havana and Varadero, slightly longer from Havana airport.
Multi centre holidays featuring Havana and Varadero
Of course, just because one wants to combine Havana and Varadero doesn't mean that that's that in terms of possibilities.
Beyond The Ordinary are specialists and experts in multi centre holidays to Cuba and we encourage our clients to experience as much of the island as possible.
Three centre holidays are a popular option, especially combining Havana, Trinidad and Varadero (or Jibacoa).
For clients looking to focus on the beach, but perhaps experience more than just Varadero, there is the option to fly into Havana, head straight to Jibacoa beach (only an hour's drive), then have a few days exploring Havana before ending up in Varadero.
The options really are endless.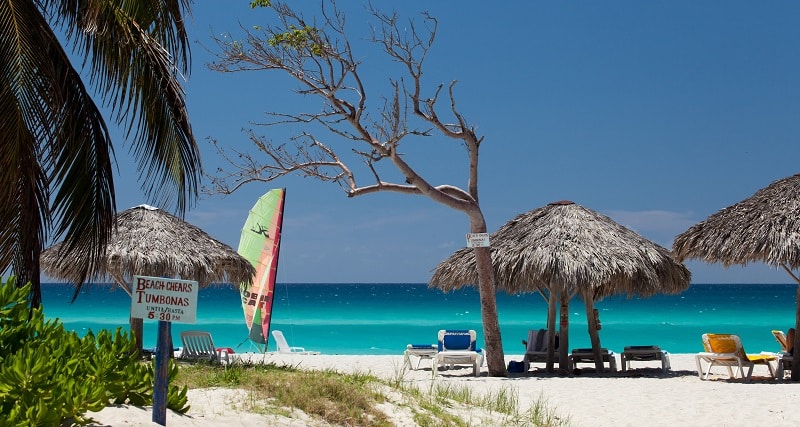 Peace of mind
All Beyond The Ordinary holidays offer full financial protection, both through our membership of ABTOT and our ATOL bond held with the UK's Civil Aviation Authority.
You can also rest assured that whoever you speak to at Beyond The Ordinary will be an expert on Cuba, with first-hand knowledge not only of Havana and Varadero but also all our featured hotels and casa particulares (as well as a lot of accommodation we don't feature).
To discuss your plans for a holiday combining Havana and Varadero, either give us a call on 01580 764796 or email us your plans on travel@beyondtheordinary.co.uk
Travel Beyond The Ordinary