24 hours in Havana is probably a good 72 hours short of what we recommend, but if that's all the time you have, then here is how to spend it.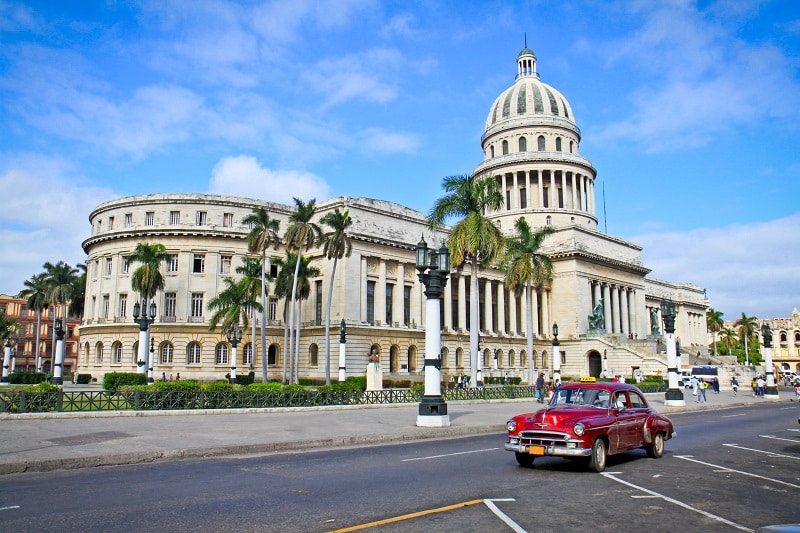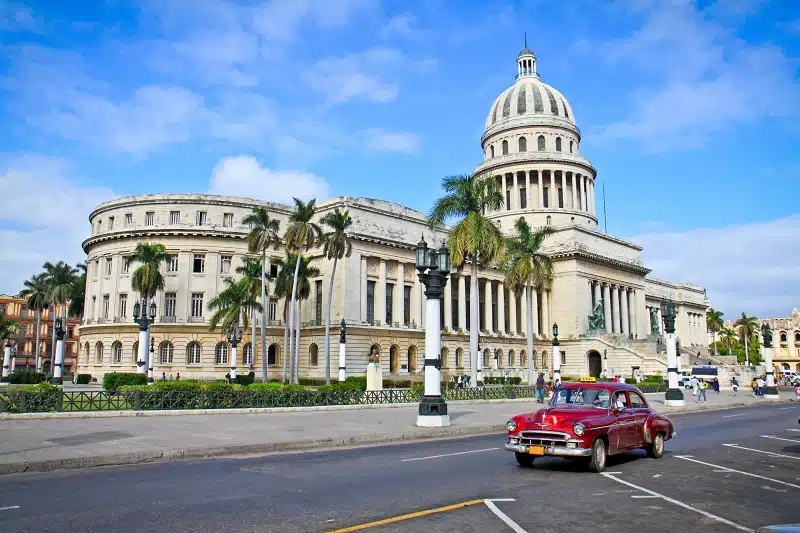 08.00
With only 24 hours in Havana, there's no question of a lie-in this morning. Anyway, if you've flown in from the UK or Europe, 08.00 in Havana will be like lunchtime back home so there really is no excuse for not skipping down to breakfast with a spring in your step.
Fortunately, pretty much all accommodation in Havana, be it hotels or casa particulares, will include breakfast in the price of your stay. Time to fuel up for a busy day.
09.00 – 11.30
The vast majority of our clients opt to stay in Old Havana, the historic heart of the city. Old Havana, or Habana Vieja, is packed full of historic plazas, old colonial buildings, museums and more. You can easily spend several days exploring its many nooks and crannies but, with only 24 hours to spare, we suggest a couple of hours to simply soak up the atmosphere.
If you would like to do so with a private guide, no problem, we can arrange that. Alternatively, it's entirely safe and easy enough to wander about on your own.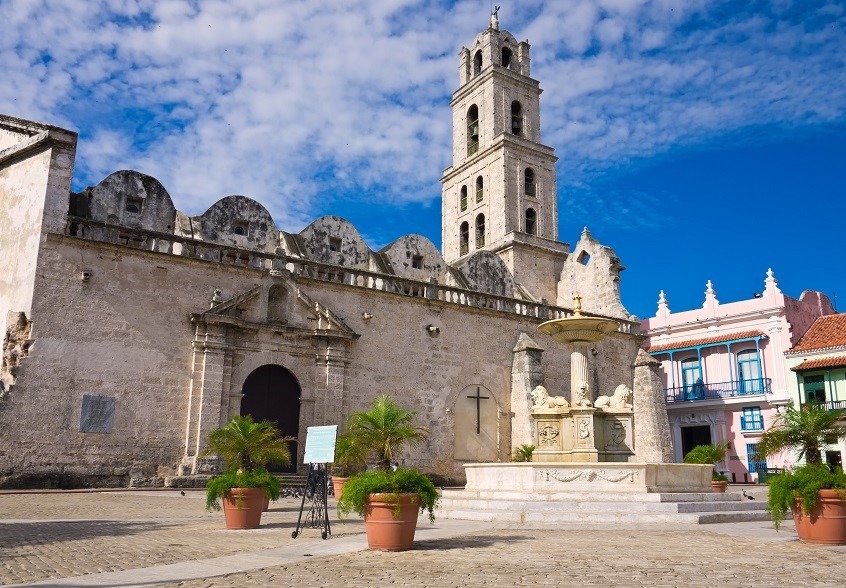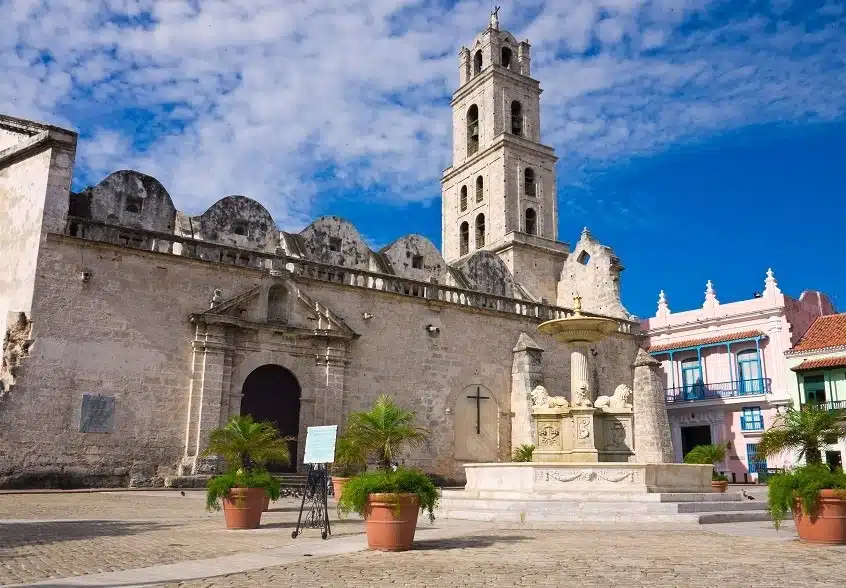 11.30 – 13.00
Almost at the top of many visitors' 'must do' lists for Havana is the opportunity to take a ride in a classic American car. As with the walking tour of Old Havana, we can easily pre-book this for you or you can arrange it locally.
There are hundreds of these old cars loitering in Old Havana so, if you wait till you've finished your walking tour (try and finish in Parque Central), you can simply pick out the car of your liking. Most drivers will speak at least a little English and will know where to go and what to see. 90 minutes is more than enough, by which time you should be ready for lunch.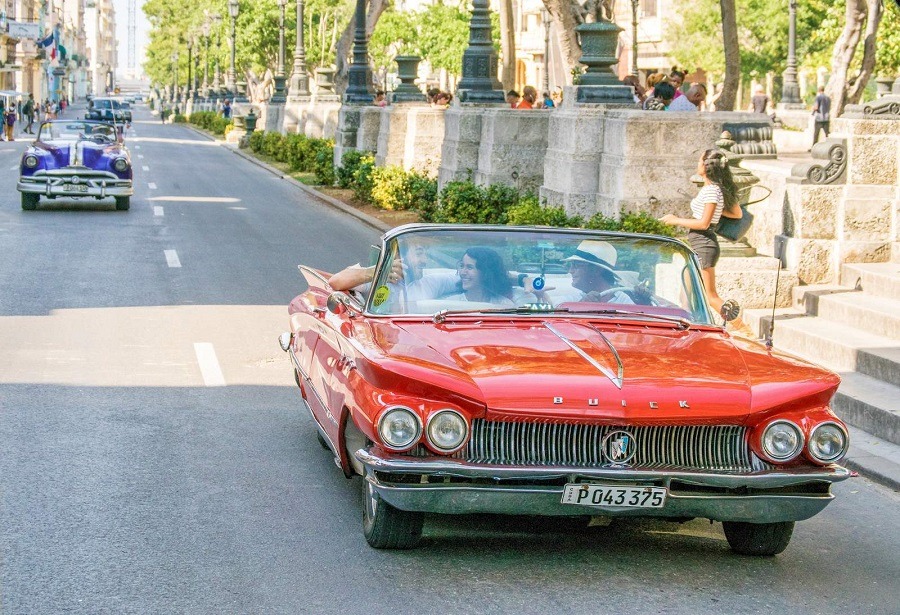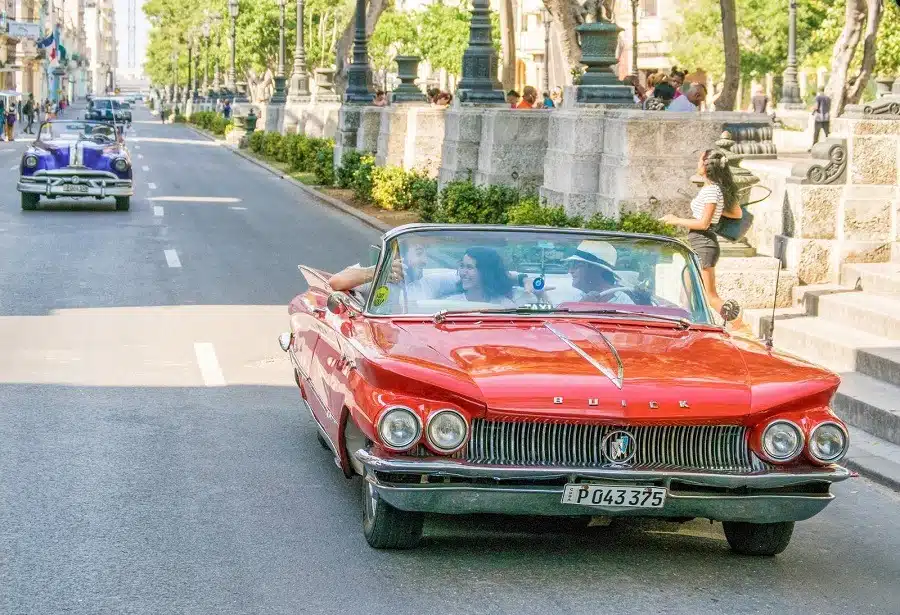 13.00 – 14.00
Deciding where to have lunch isn't always easy, we understand, especially as it's near impossible to pick up food 'to go' in Havana. A rushed lunch simply isn't part of the Cuban way of life. As you're in Havana, on holiday, and by the sea, our suggestion would be to ask your driver to end your driving tour at the Rio Mar restaurant in Miramar.
Oddly, for a city right next to the sea, Havana has very few oceanfront restaurants. The Rio Mar is a paladar (private restaurant), with a large oceanfront terrace and plenty of seafood on offer.
14.00 – 16.00
Apart from the views and the food, another advantage of having lunch at Rio Mar is that your next journey, by taxi, involves another of Havana's iconic experiences, a drive along almost the entire length of the city's oceanfront promenade, the Malecon.
Heading back towards Old Havana, you will take the tunnel under the mouth of Havana harbour and, as you emerge, ask to be dropped off at La Cabana. This vast, colonial-era castle, one of the largest in Latin America, receives surprisingly few visitors even though the views from its ramparts are amongst the most impressive in Havana. (If you want to pack even more into these 2 hours, you might just about be able to squeeze in the nearby, even older Morro Castle).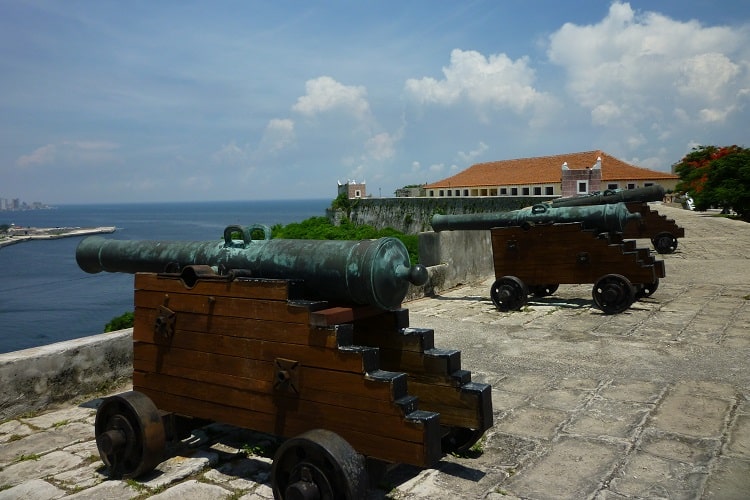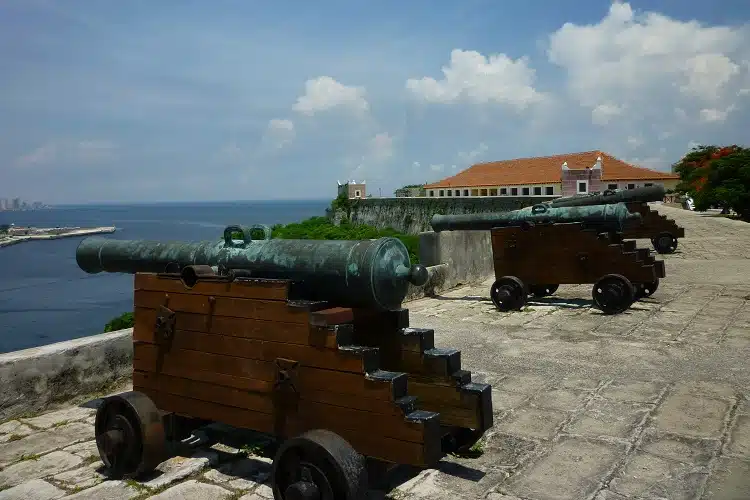 16.00 – 17.00
Most visitors to La Cabana head back to the city the way they came, by taxi. The more enjoyable and interesting option is to walk the short distance to the nearby statue of Cristo de la Habana, the city's equivalent of Christ the Redeemer in Rio. The views here are every bit as good as they are from La Cabana.
From here, a quiet road leads down to the waterfront and the tranquil, picturesque neighbourhood of Casablanca, the original terminus of the famous Hershey Train. From Casablanca, you can return to Old Havana by taking the passenger ferry.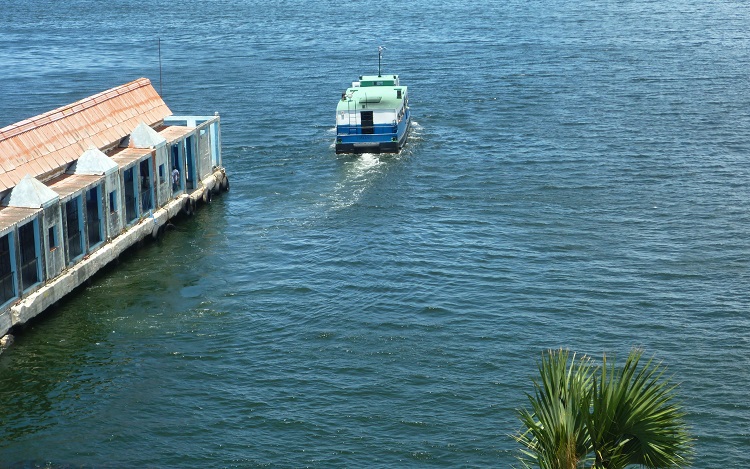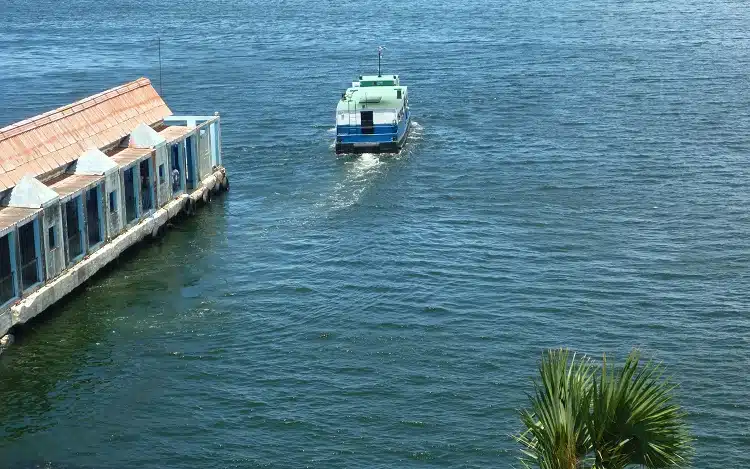 17.00 – 18.00
After a busy day, you'll probably wish to return to your hotel or casa particular to freshen up and take a short break. Not too long mind.
18.00 – 19.00
Although Cuba was part of the Spanish colonial empire, most visitors to the island are relieved to hear that dinner in Cuba is taken at 'sensible' times.
Still, 18.00 is perhaps a bit early for dinner so, aside from the enjoyment of a pre-prandial stroll around Old Havana, we would also suggest visits to a couple of classic watering holes, such as La Bodeguita del Medio and La Floridita, both haunts of Ernest Hemingway. Sure, both are more than a little bit touristy but who cares, you're on holiday and nothing tastes better than a mojito in Havana.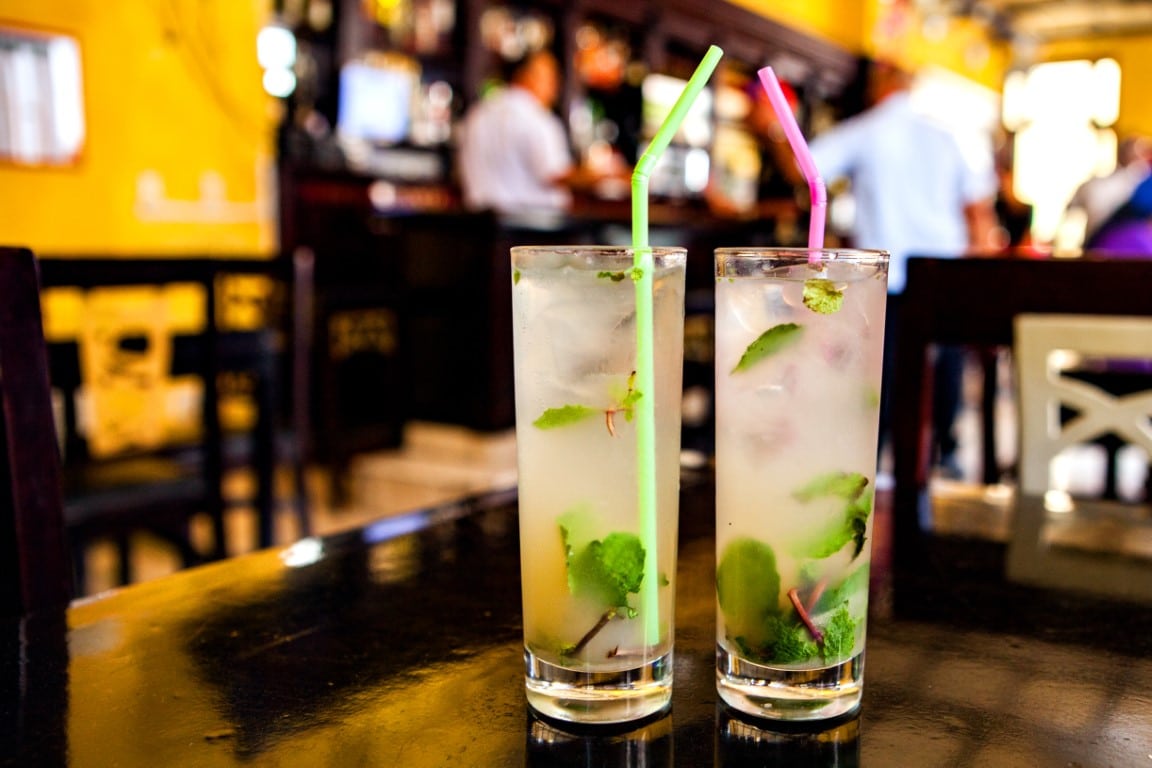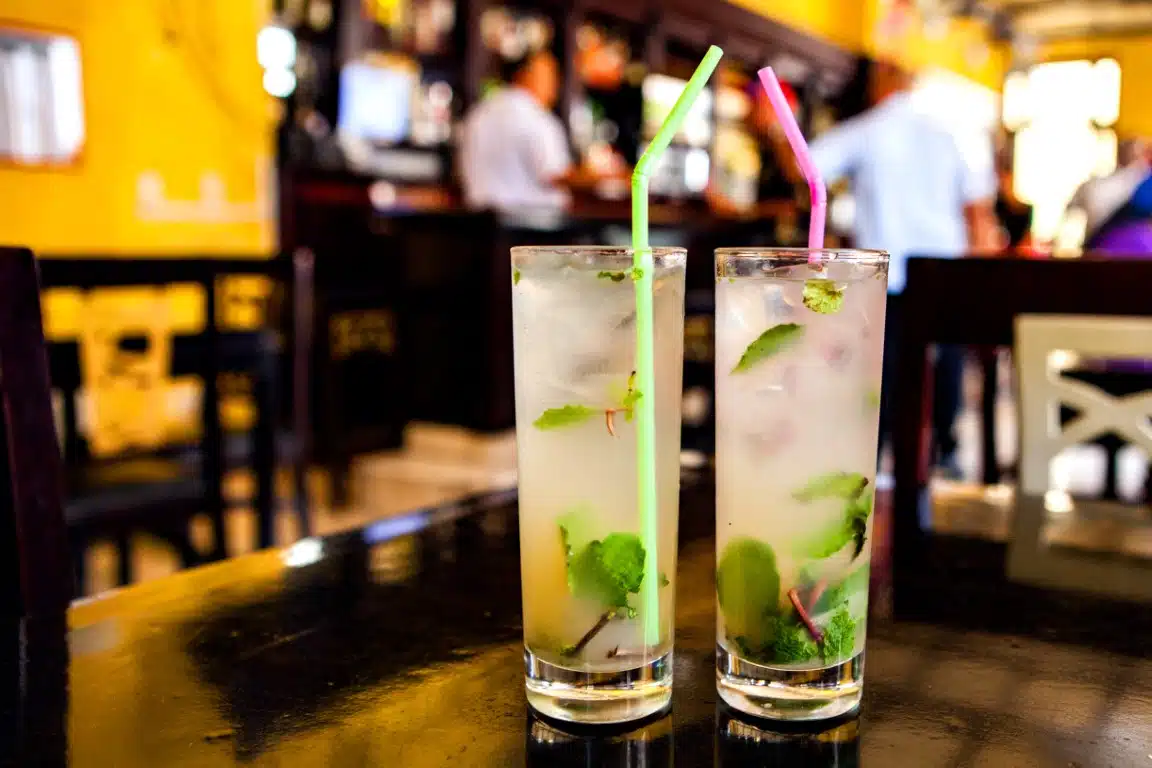 19.00 – 21.00
There are now plenty of dining options in Havana but, as always, our recommendation is to stick to private restaurants (paladares) rather than official, government owned restaurants. The latter might boast the best, mst picturesque locations, especially in Old Havana, but the food and service on offer is frequently disappointing.
21.00 – ?
Cuba is famous for its music, clubs and nightlife so, with only 24 hours in Havana, you might as well make the most of your time and enjoy everything the city has to offer.
There are plenty of bars to enjoy around the city but many visitors to the city want to experience a show of some sort. If that is your plan, well, shows don't come any bigger and glitzier than the world-famous Tropicana Cabaret, located around 20-30 minutes' drive from Old Havana.
If you'd rather tone down the lighting and sequins, the Legendarios del Guajirito provides live music and entertainment within walking distance of Old Havana.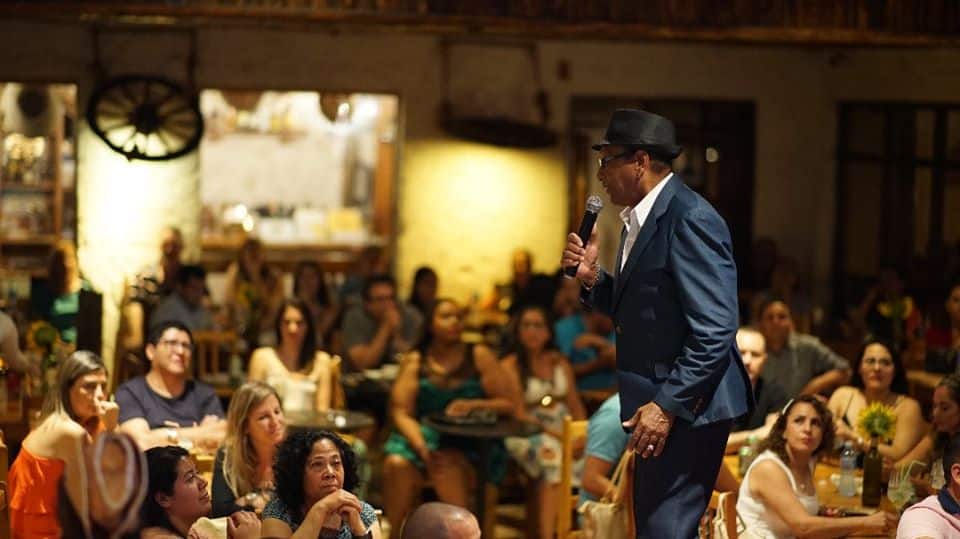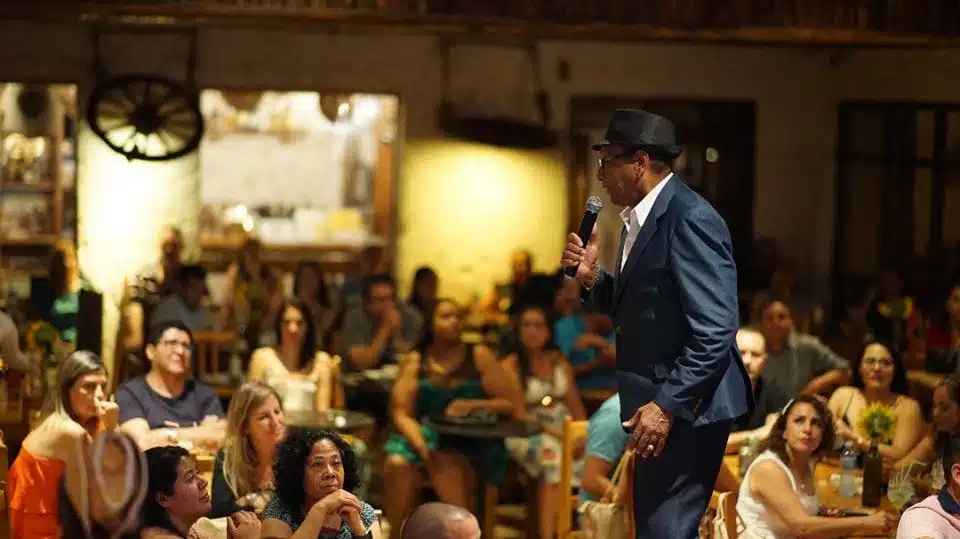 Onwards
So, your 24 hours in Havana are now up. Where to next? At Beyond The Ordinary, all our holidays are entirely tailor made so whatever your plans and requirements, be it Cuba's glorious countryside, scattered colonial towns or magnificent beaches, let us arrange your ideal itinerary.
You can speak to one of our Cuba experts on 01580 764796 or, if you prefer, simply drop us an email with your plans on travel@beyondtheordinary.co.uk and we'll get back to you as soon as possible.