There are many wonderful reasons to visit Guatemala but, let's not beat about the bush here, a beach holiday isn't one of them.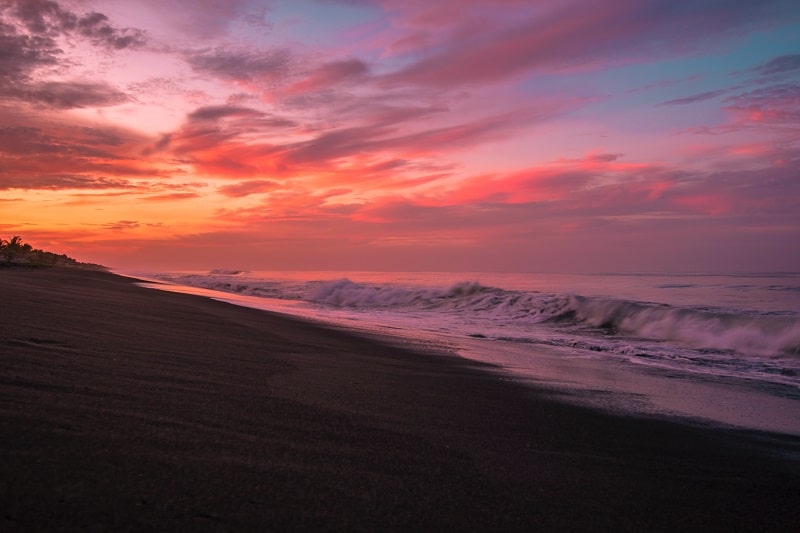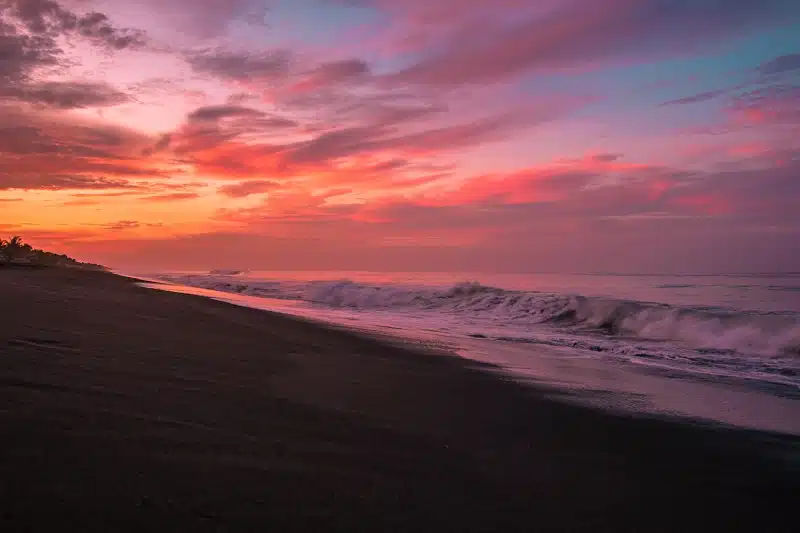 Fortunately, the majority of visitors to Guatemala are more than happy to focus on the country's jungle-strewn Mayan sites, picturesque colonial towns and a countryside that is as varied as it is beautiful.
For those who absolutely, positively can't do without at least some time at the beach, there is always the option of spending the first part of the holiday touring Guatemala before ending up on the neighbouring, picture-postcard beaches of either Belize or Mexico's Yucatan Peninsula (the image below is of Tulum in Mexico).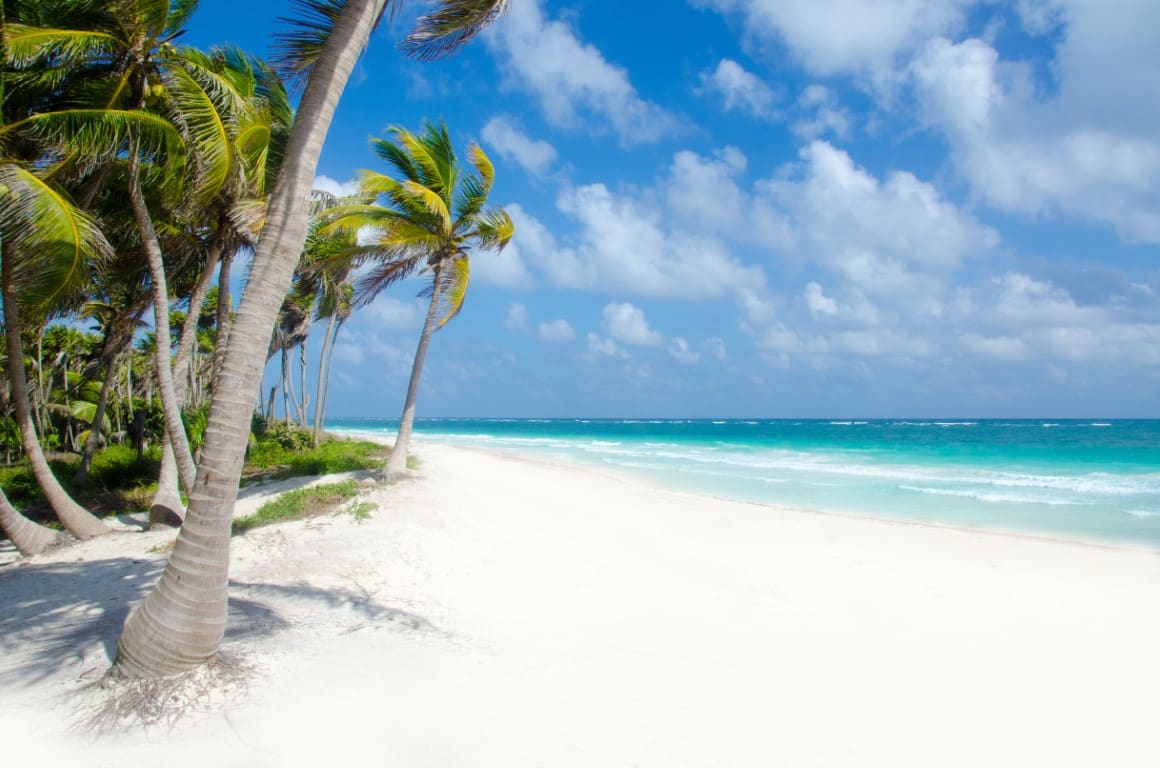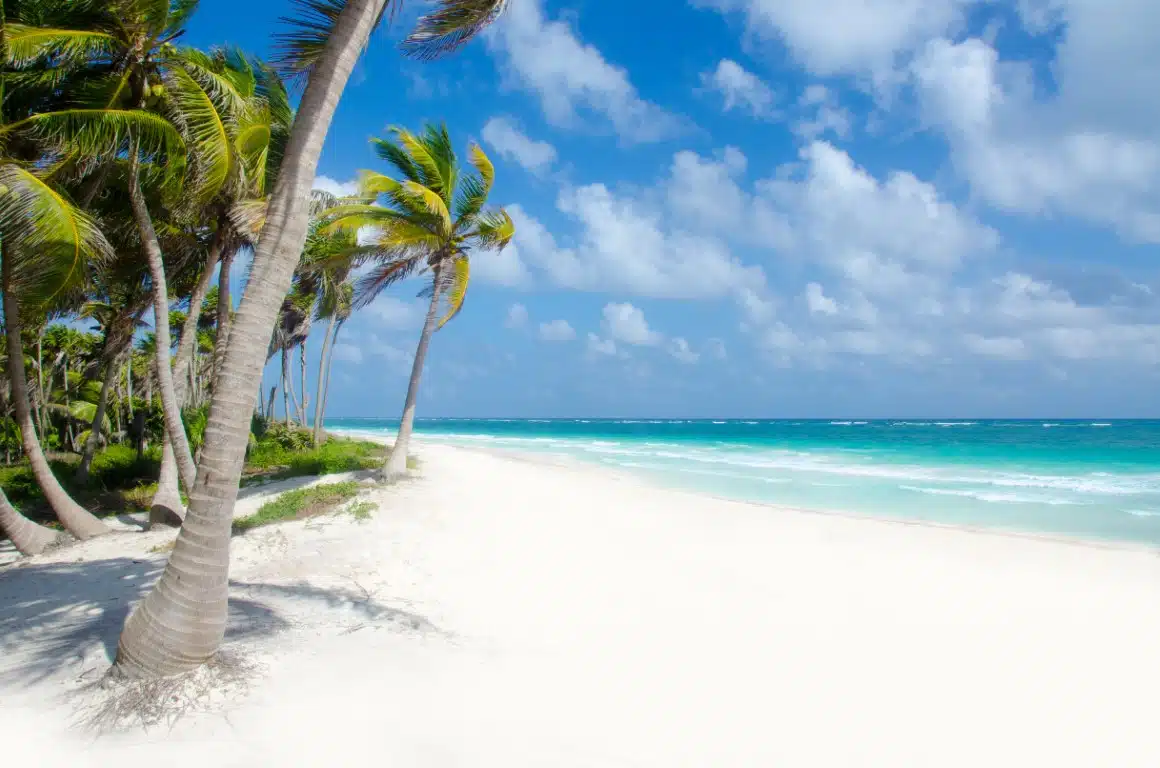 (As a slight side-note to this feature, if you are interested in the possibility of a two or even three country holiday, you might want to check out our feature on La Ruta Maya).
While tacking either Belize or Mexico onto the end of a Guatemala holiday is great in theory, one does need to keep in mind that there are also definite drawbacks to consider, ie more complicated international flight arrangements, additional travel time and increased cost.
So, what about the beaches of Guatemala?
Guatemala's main stretch of coastline, some 300kms in length, runs alongside the mighty Pacific Ocean. Sometimes referred to as the Costa Sur, the sand along this coast is volcanic black (inland a string of volcanoes runs parallel to the coast) while the sea is sometimes anything but pacific.
This combination of black sand and choppy seas mean that Guatemala will never be a stand-alone beach destination but, for more curious travellers, as well as those just looking to chill out for 3 or 4 days at the end of their holiday, it's certainly worth considering.
Guatemala's principal beach destination, Monterrico, is around 3 hours' drive from the capital and is home to a spattering of hotels in the lower to mid-range bracket. There certainly aren't any luxury hotels although the Dos Mundos Pacifico (pictured below) is an attractive option.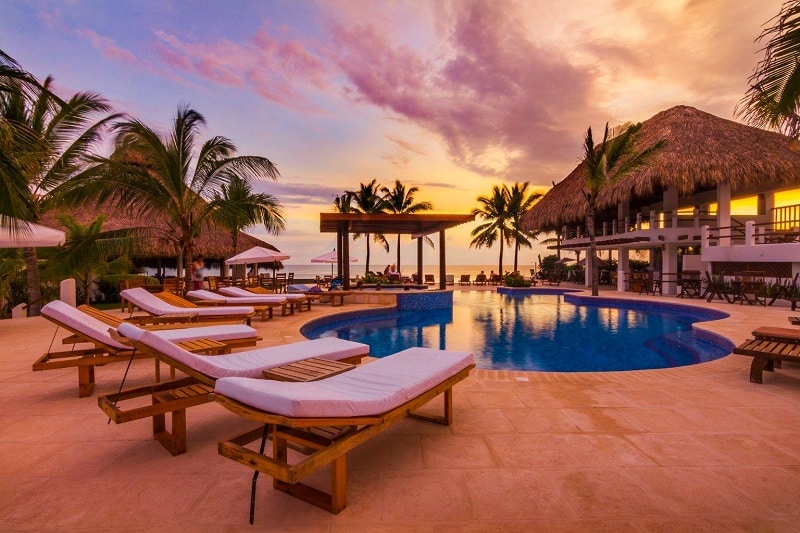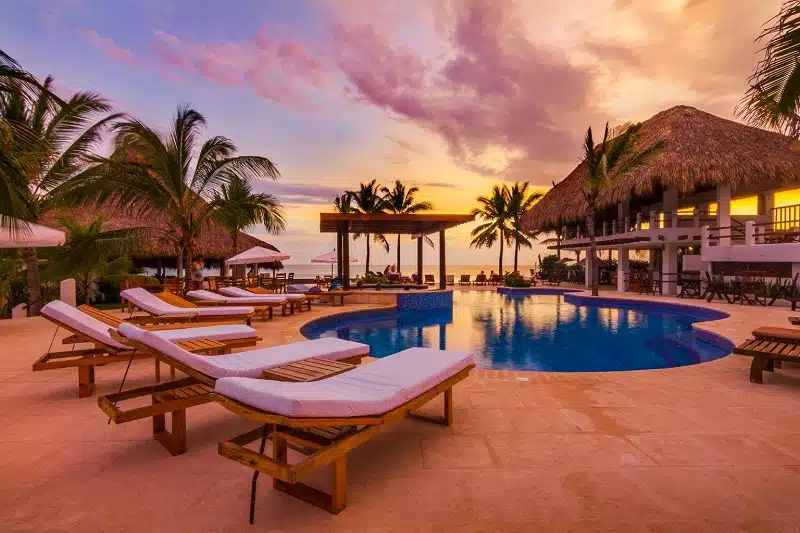 The beach at Monterrico is wide and long, ideal for a relaxing stroll, the sea is more suited to swimming than elsewhere along the coast and, facing due west, there is always the promise of dramatic sunsets to go with your sundowner.
Even though you may have done your fair share of travelling by the time you hit the beach, if you're keen to continue exploring, the most popular option is the day trip to the mangroves of the nearby Hawaii-Monterrico Biotopo.
Guatemala also has a small stretch of Caribbean coastline although, disappointingly, little in the way of sandy white beaches.
Undoubtedly the best beach on this stretch of Caribbean coast is Playa Blanca, a short boat ride from the charming, laid-back town of Livingston.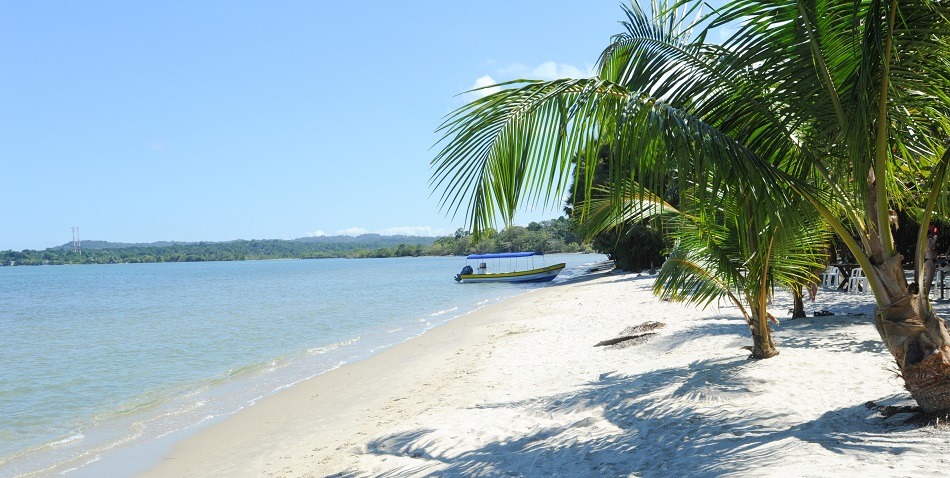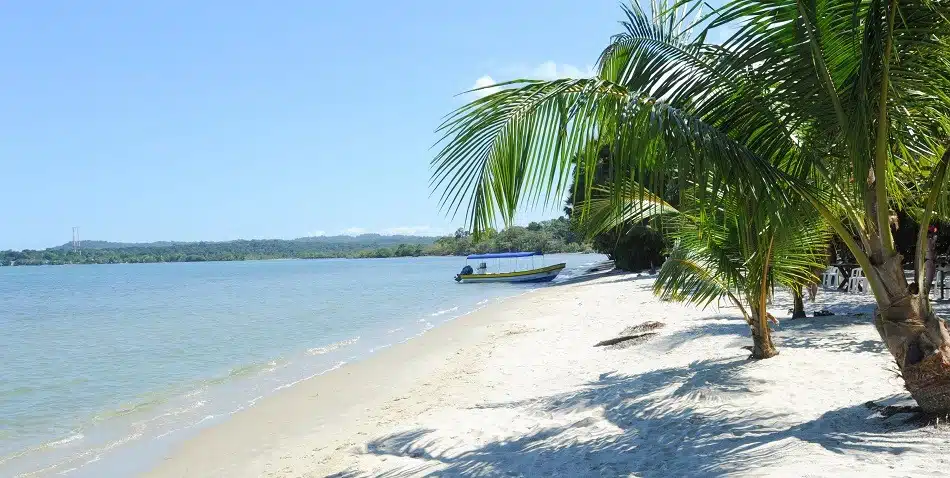 While one could never describe Livingston as a beach destination (rather, it is the start point for the boat journey down the beautiful Rio Dulce), there is no reason why clients can't break their tour of Guatemala with a few days relaxation.
Aside from nearby Playa Blanca, the Villa Caribe hotel has a wonderful seafront location and pool, while there are a decent selection of simple bars and restaurants nearby. Be sure to try the delicious local speciality, Tapado.
Beyond The Ordinary specialise in tailor made holidays to Guatemala (as well as Mexico's Yucatan Peninsula) so, whatever your plans, we'd love to hear from you.
We can be reached during the day by phone on 01580 764796 or, if you prefer, simply fire off an email to travel@beyondtheordinary.co.uk and we'll reply as soon as possible.