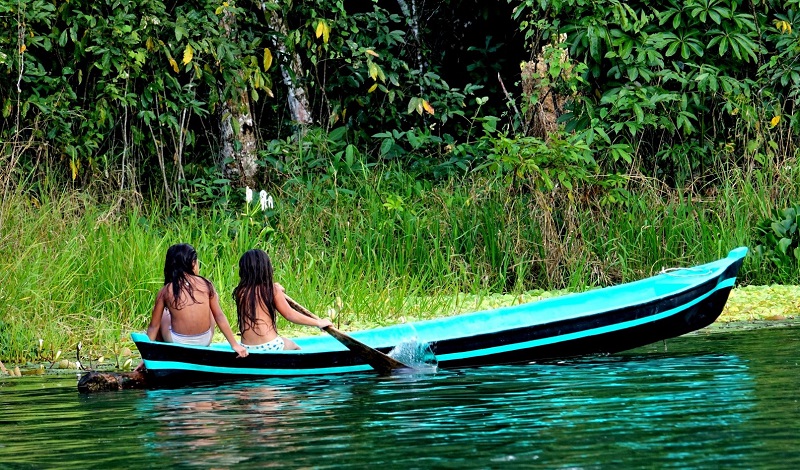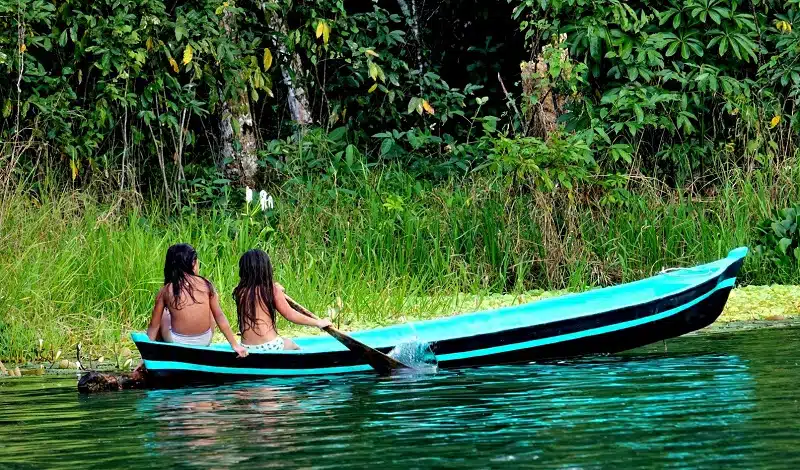 The Rio Dulce, or 'Sweet River' in English, is a river and lake system that flows from Lake Izabal into the Caribbean at Amatique Bay.
For visitors to Guatemala, the boat journey along the Rio Dulce constantly ranks as one of the top highlights in a country rich in both cultural and natural experiences.
And yet, despite its undeniable appeal, most visitors to the country miss out on the Rio Dulce, opting as they do to fly between Guatemala City & Flores.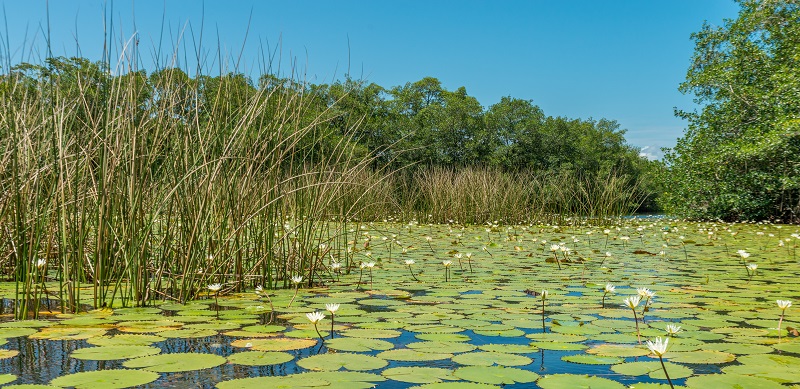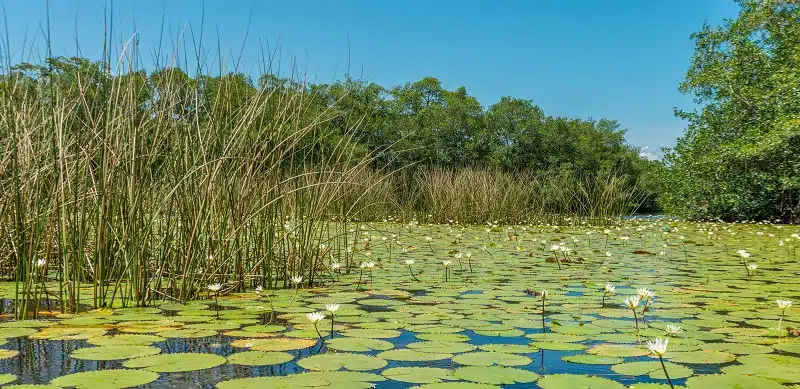 For those with the time, our strong recommendation is to travel from Guatemala City / Antigua to Flores by road, perhaps with a detour to Copan in Honduras, before briefly visiting the Mayan ruins of Quirigua en-route to Livingston and the Rio Dulce.
For logistical reasons, many local tour companies drop clients at the bridge that links the river with Lake Izabal. Clients then journey by boat along the Rio Dulce to Livingston (pictured below) before repeating the same journey in the opposite direction.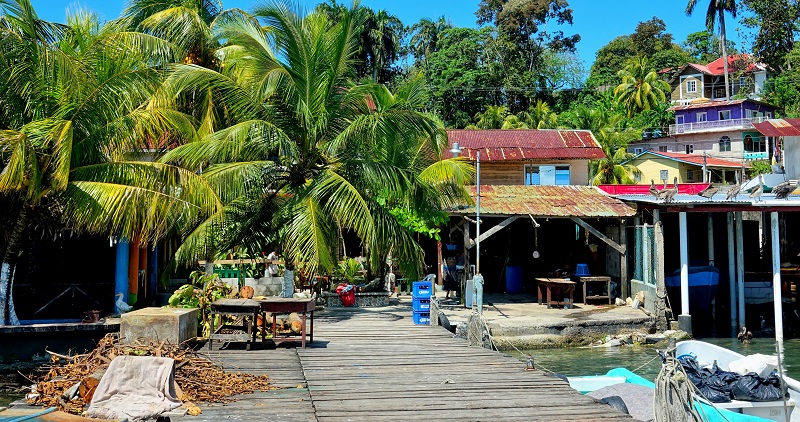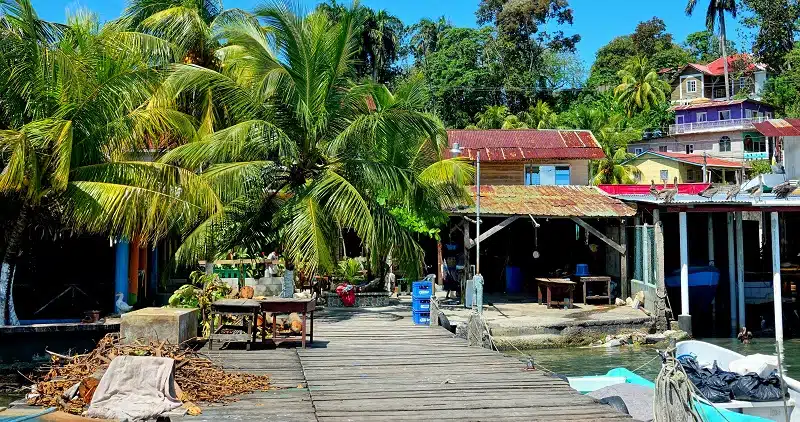 A far better option is to have your tour operator (ie us) drop you in the port town of Puerto Barrios from where it is a thirty minute speedboat ride to Livingston. After a couple of days chilling in this Garifuna town, clients can then commence a one-way-only boat trip along the Rio Dulce (journey time is anything from two to three hours depending on stops) as far as the aforementioned entry point to Lake Izabal.
At this very narrow channel, where the Rio Dulce meets Lake Izabal, clients will also be able to stretch their legs and explore the Spanish-era Castillo de San Felipe de Lara, followed perhaps by a spot of lunch in the picturesque park, before continuing by road to Flores.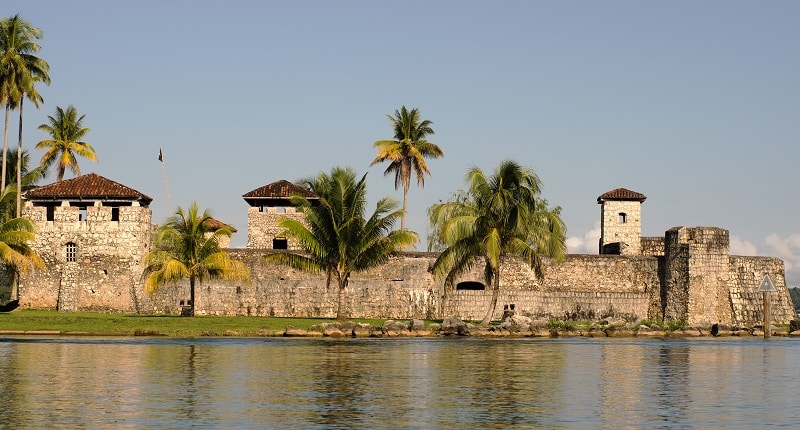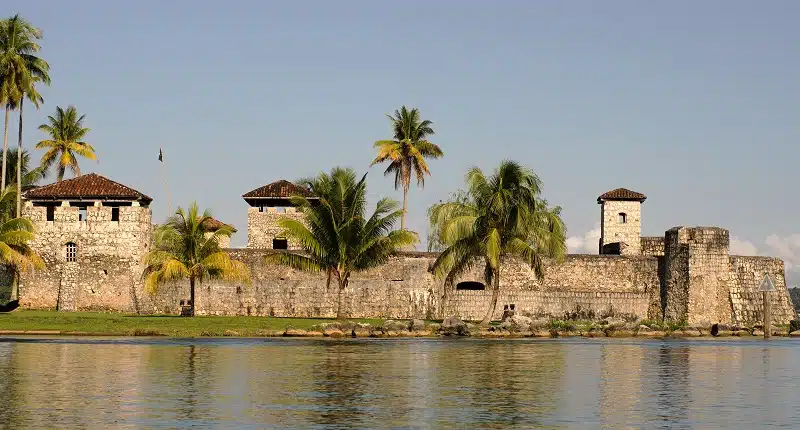 A more detailed description of the boat journey along the Rio Dulce can be found in our previous feature, Livingston, Guatemala – Getting In & Out. 
For an example of how such a journey might be incorporated into a broader holiday, please check out our Itineraries section and, in particular, both the Classic Guatemala and Complete Guatemala.
Please remember though, all our holidays to Guatemala are entirely tailor made so the final itinerary is entirely down to you. We hope to hear from you soon.