Guatemala / Itineraries
Classic Guatemala
This classic Guatemala itinerary starts in the Highland region, taking in Antigua, Chichicastenango & Lake Atitlan amongst others before heading north via Quirigua, Livingston & Rio Dulce to the vast flatlands of Peten, home to the great Mayan cities of Tikal & Yaxha.
Day 1 — Airport to Antigua

Travelling from the UK and Europe, most visitors will arrive at Guatemala City's La Aurora airport from early evening onwards.

However, rather than spending your first night in the nation's capital city, we would suggest the short transfer to the nearby town of Antigua.

Suggested Accommodation: Hotel Casa Encantada

---

Day 2 — Antigua (Day trips out)

One of Guatemala's three UNESCO World Heritage sites, and regarded as amongst the most beautiful towns in Latin America, one could easily spend a very happy week in Antigua.

Not only is the town a huge draw in its own right, it also serves as a base from which to explore a number of nearby areas of interest.

The best way to explore Antigua is on foot so, accordingly, your day begins with a morning's, private guided tour of the town centre, taking in the main square and numerous, surrounding historic sites of interest.

Following this walking tour of town, you will head out of Antigua by car to visit nearby San Antonio Calientes, a small village that has become an important centre for textiles and handicrafts.

You will then continue to another, close-by village, Santiago Zamora, home to an indigenous, women's collective known as Ixoki' aj Quiema' who create a variety of beautiful, textile based products using techniques passed down over thousands of years.

After a traditional lunch nearby, you will return to Antigua where the rest of the afternoon is free for you to explore on your own or simply relax.

Suggested Accommodation: Hotel Casa Encantada Meals Included:

Breakfast, Lunch

---

— Antigua, Iglesia La Merced

Day 3 — Antigua

After yesterday's introductory walking tour around the centre of town, today is free for you to explore Antigua on your own.

Compact and easily explored on foot, Antigua is brimming with picturesque cobbled streets, quiet plazas, countless churches and, best of all, numerous atmospheric ruins. There are also numerous bars, cafes and restaurants in which to take a break as well as Guatemala's best shopping options.

As a perfect end to the day, the Cerro de la Cruz offers panoramic views over the entire town and, if you're feeling fit and don't mind quite a few steps, makes for an invigorating walk.

(If that sounds too relaxing, or you simply wish to extend your stay in Antigua, alternative options include visiting a nearby coffee plantation such as La Azotea or, if you're confident in your fitness levels, trekking up Mt Pacaya, one of Guatemala's most accessible volcanoes).

Suggested Accommodation: Hotel Casa Encantada Meals Included:

Breakfast

---

— Mt Pacaya, near Antigua

Day 4 — Antigua to Quetzaltenango via Chichicastenango

Departing Antigua after an early breakfast, it is a near three-hour drive to Chichicastenango.

More commonly known as Chichi, every Thursday & Sunday, this unassuming town high in the Guatemalan Highlands is transformed into one of the most vibrant and colourful markets in Latin America.

Dating back to pre-colonial times, indigenous K'iche Mayans from the surrounding countryside flood into Chichi to sell all manner of traditional wares, with colourful huipils (the traditional garment worn by indigenous women in Guatemala) as well as assorted textiles, fabrics, bags, carpets, furnishings and carvings covering almost every available inch of pavement.

However, more than just a busy market, Chichi is also an important religious centre. The main church of Santo Tomas is over 400 years old and was built on top of an original Mayan temple. Ceremonies that combine both Mayan & Catholic traditions can often be witnessed on the steps leading up to the church.

After taking time to explore the market, followed by a break for lunch, you'll leave Chichi behind and continue to the small town of San Andres Xecul, famous for its bright, yellow façade and psychedelic carvings and decorations.

You will then continue to Quetzaltenango, Guatemala's second largest city, arriving in the late afternoon.

Suggested Accommodation: Hotel Pension Bonifaz Meals Included:

Breakfast

---

Day 5 — Quetzaltenango (Day trips out)

More relaxed than the capital and less touristy than Antigua, Xela (as its name is abbreviated to) has an attractive and compact historic centre which can easily be explored on foot.

However, with Xela as your base, you will spend the majority of the day in the nearby towns and villages, experiencing traditional, rural Guatemala.

First up is the picturesque little village of Zunil, which is located in an Alpine-like, valley setting, followed by the bustling town of Almolonga. No trip to Almolonga is complete without visiting the fresh produce market, famous throughout Guatemala for its vast fruit and vegetables.

Next up is San Francisco El Alto market, probably the largest market in all of Guatemala. Less impacted by tourism than other markets, shopping opportunities may be more limited but the energy and colour of the market more than makes up for this.

Returning to Xela, the day ends with a visit to a textile cooperative where you will witness the loom weaving techniques used by the local Mayans to make traditional back-straps.

Suggested Accommodation: Hotel Pension Bonifaz Meals Included:

Breakfast

---

Day 6 — Quetzaltenango to Lake Atitlan

Departing Xela after a relaxed breakfast, it is then a near two-hour drive to one of Guatemala's most famous natural attractions, Lake Atitlan.

Formed some 80,000 years ago by a volcanic eruption, Lake Atitlan has often been described as one of the most beautiful lakes in the world.

Not only is Lake Atitlan stunningly beautiful, it is also home to countless, traditional Mayan villages and towns, all served by boats, or lanchas, criss-crossing the lake, carrying people and produce much as they have for done for thousands of years.

A boat trip on the lake is undoubtedly the main reason to visit Lake Atitlan but the area is also home to numerous hiking trails as well as options for off-road cycling, various watersports and some of the best shopping options in Guatemala.

On arrival at your chosen hotel, the afternoon is free for you to relax and enjoy the magnificent views all around.

Suggested Accommodation: Hotel Atitlan Meals Included:

Breakfast

---

Day 7 — Lake Atitlan

After breakfast, you will enjoy one of Guatemala's must do's, a morning's private boat trip on Lake Atitlan.

Quite aside from simply enjoying the beautiful views all around you, together with your guide there will be an opportunity to visit a selection of traditional lakeside towns, each of which has its own, distinctive character.

The largest town on Lake Atitlan is Santiago de Atitlan, popular with many visitors wishing to come face to face with Maximon.

Having returned to your hotel, the rest of the day is free for you to relax, head into the nearby town of Panajachel for a spot of shopping or, depending on the day of the week, visit Solola market.

Suggested Accommodation: Hotel Atitlan Meals Included:

Breakfast

---

Day 8 — Lake Atitlan to Antigua via Iximche

Departing Lake Atitlan after breakfast, you will make your way back to Antigua with a break roughly midway to visit the ruined Mayan city of Iximche.

Unlike Guatemala's more famous, jungle-strewn, lowland sites, Iximche is located on top of a raised plateau, surrounded on all sides by steep-sided escarpments.

Capital of the Kaqchikel Maya kingdom, even Iximche's undoubted natural defences were no match for the Spanish Conquistadors who sacked the city in 1524.

Although Iximche never fully recovered, even today, some five hundred years later, the site is still considered sacred by the local Maya and it is not unusual to come across traditional ceremonies taking place within the ruins.

Exploring Iximche normally takes around an hour and, returning to the road, you will arrive back in Antigua in time for a late lunch.

The rest of the afternoon is free for you to explore on your own or just relax.

Suggested Accommodation: Palacio De Dona Leonor Meals Included:

Breakfast

---

Day 9 — Antigua to Livingston via Quirigua

Today is the longest journey of the holiday and one that also involves passing through Guatemala City. To avoid the worst of the city's infamous rush-hour traffic, we therefore suggest an early start.

After leaving Guatemala City behind, and at the end of a week in the Guatemala Highlands, you will also begin your gradual descent towards the coast.

Before reaching the coast, there will be an opportunity to stop and explore the small but significant Mayan ruins of Quirigua.

Surrounded by a vast banana plantation, Quirigua might seem somewhat unremarkable at first and, purely in terms of its size, it is certainly amongst the smallest Mayan sites in Guatemala.

However, what it may lack in scale and grandeur it makes up for with its sculpted calendars and intricately carved stelae, the best preserved in Guatemala and a vital source of historic information on the Maya. It is because of these that Quirigua is another of Guatemala's UNESCO World Heritage sites.

Exploring Quirigua takes no more than an hour but the site also serves as a great opportunity to stretch one's legs and get a bite to eat before continuing to the port town of Puerto Barrios.

Here, your driver / guide will say goodbye as you are transferred to a speedboat for the thirty-minute journey to Livingston.

Suggested Accommodation: Hotel Villa Caribe Meals Included:

Breakfast

---

Day 10 — Livingston

Only accessible by water, the small, laid-back community of Livingston looks and feels very different from the rest of Guatemala.

The local population, known as the Garifuna, are the result of historic, inter-racial marriages between indigenous Carib Indians and African slaves who escaped two shipwrecked slave ships that ran aground near St Vincent in 1635.

Other Garifuna settlements can be found further south along the coast in modern day Belize & Honduras and all share a very distinct culture and similar traditions, especially when it comes to religion, music and food – be sure to order Tapado for dinner while in Livingston.

While there isn't a whole lot to see and do in Livingston, it's a fun, Caribbean-esque place to spend a day or two simply chilling out. The swimming pool at the Hotel Caribe is probably our favourite in Guatemala while a nearby trip to sandy white beaches can also be arranged.

Just as importantly as all of the above, Livingston is also the starting point for the iconic boat trip along the Rio Dulce.

Suggested Accommodation: Hotel Villa Caribe Meals Included:

Breakfast

---

Day 11 — Livingston to Flores via Rio Dulce

Although less well-known than the likes of Antigua, Lake Atitlan & Tikal, the boat trip along the Rio Dulce is undoubtedly one of the highlights of a holiday to Guatemala.

Starting in Livingston, the two-hour plus journey along the Rio Dulce takes one inland via narrow gorges, small tributaries and open water until you reach Lake Izabal, Guatemala's largest lake.

While it is possible to complete the journey non-stop, there are a handful of suggested, included stops en-route including an opportunity to bathe in natural, hot springs at the side of the river.

Throughout the journey there is plenty of birdlife to look out for as well as the occasional crocodile (don't worry, not near the hot springs!)

At the end of the journey, just as the Rio Dulce feeds through the narrow channel into Lake Izabal, there is also an opportunity to visit the old, Spanish colonial fort of Castillo de San Felipe.

The picturesque park next to the fort is popular with locals, especially at the weekend when big family picnics are set up, and is an ideal spot for lunch.

It is then a drive of two hours plus to the town of Flores, the only town of any size in Guatemala's northern Peten province.

Suggested Accommodation: Hotel Isla De Flores Meals Included:

Breakfast

---

Day 12 — Flores (Day trip to Tikal)

After breakfast at your hotel, it is an approximate one-hour drive from Flores to Tikal, which you should aim to arrive at no later than 9am.

One of the great pre-Columbian cities of the Americas, Tikal was inhabited from as early as the 4th century BC although it reached its zenith from 200 to 900 AD. During this time, it was the largest of a number of Mayan cities in the region, which combines the north of modern day Guatemala with the south of Mexico's Yucatan Peninsula.

At its peak, Tikal is thought to have had a population in excess of 100,000 and yet, by the end of the 10th century, it lay abandoned, for reasons that are still unclear.

A UNESCO World Heritage site since 1979, the ruins of Tikal have undergone extensive renovation over the years, so much so that one could spend days exploring the entire site. (Accommodation at Tikal is available for those who wish to really take their time at the ruins).

For most visitors, three or four hours will suffice to visit the main structures as well as allowing time to just find somewhere to sit and soak up the city's undoubted atmosphere.

After lunch at a nearby restaurant, you will head back to your accommodation. En-route, within the extensive private estate of Las Lagunas Hotel, and included in your day out, will be an opportunity to take a boat trip out to Monkey Island.

Suggested Accommodation: Hotel Isla De Flores Meals Included:

Breakfast

---

Day 13 — Flores (Day trip to Yaxha)

Today is part two of a Mayan double header with a visit to the ruined city of Yaxha.

In Mayan, the word Yaxha literally means 'Green Water' and refers to the large lake alongside which the city was located.

Like Tikal, Yaxha reached its peak during the Early Classic Period and although not as large, it is still thought to have had a population of some forty thousand people.

Unlike Tikal, most of Yaxha's structures remain buried under layers of thick vegetation and the site itself is largely hidden beneath the jungle canopy.

With only a fraction of the number of visitors of Tikal, don't be surprised if you have the ruins almost entirely to yourself, with only the resident howler monkeys high in the trees to keep you company.

(As an alternative to Yaxha, another option would be to visit the twin Mayan sites of Ceibal & Aguateca including journeying by boat along the Pasion River).

Suggested Accommodation: Hotel Isla De Flores Meals Included:

Breakfast

---

Day 14 — Flores to Guatemala City

No set tours or activities are included on this, your last full day in Guatemala, although there are a number of options.

With the flight from Flores to Guatemala City not departing until the late afternoon, there is time to spend the morning visiting nearby Ixpanpajul Natural Park and enjoying the beautiful scenery.

Alternatively, you might prefer to negotiate an informal, morning's tour of Lake Peten with one of the water taxis based on Flores.

Or you can simply relax at your chosen accommodation?

The flight to Guatemala City takes around an hour and, on arrival, you will be transferred to the local hotel of your choice.

(As an alternative, it's only a short drive back to Antigua if you would rather have your last night there).

Suggested Accommodation: La Inmaculda Hotel Meals Included:

Breakfast

---

Day 15 — Guatemala City & Home

Today is free for you to relax at your hotel or, subject to individual flight schedules, head out and explore the nation's capital city.

You will then be collected from your hotel and transferred the short distance to the airport for your journey home.

Meals Included:

Breakfast

---

— Guatemala City, Casa Mima
Please Note
This itinerary is no more than a sample idea which can be tailor made to your exact requirements.

The 'From price' is for travel in September and is based on two adults sharing the same room throughout. Supplements apply for sole occupancy / transport.

The quoted price does not include international flights.


More Itineraries in Guatemala
January

0°C

February

0°C

March

0°C

April

0°C

May

0°C

June

0°C

July

0°C

August

0°C

September

0°C

October

0°C

November

0°C

December

0°C
Financial Protection
You're in safe hands
When making your travel arrangements, we understand just how important peace-of-mind is. Beyond The Ordinary hold both ATOL & ABTOT bonds so whether you book your flights through us, or independently, any money you pay us is 100% protected. More detailed information on Financial Protection can be found by clicking here.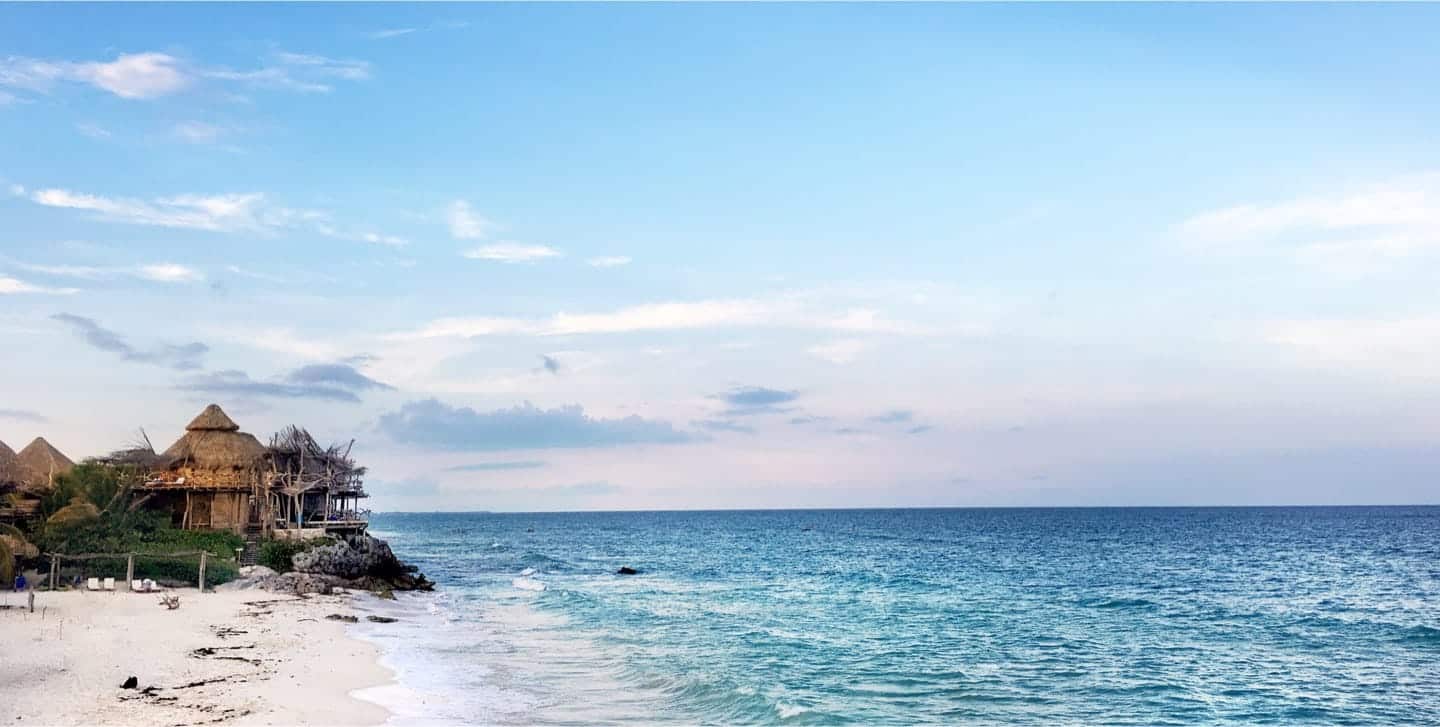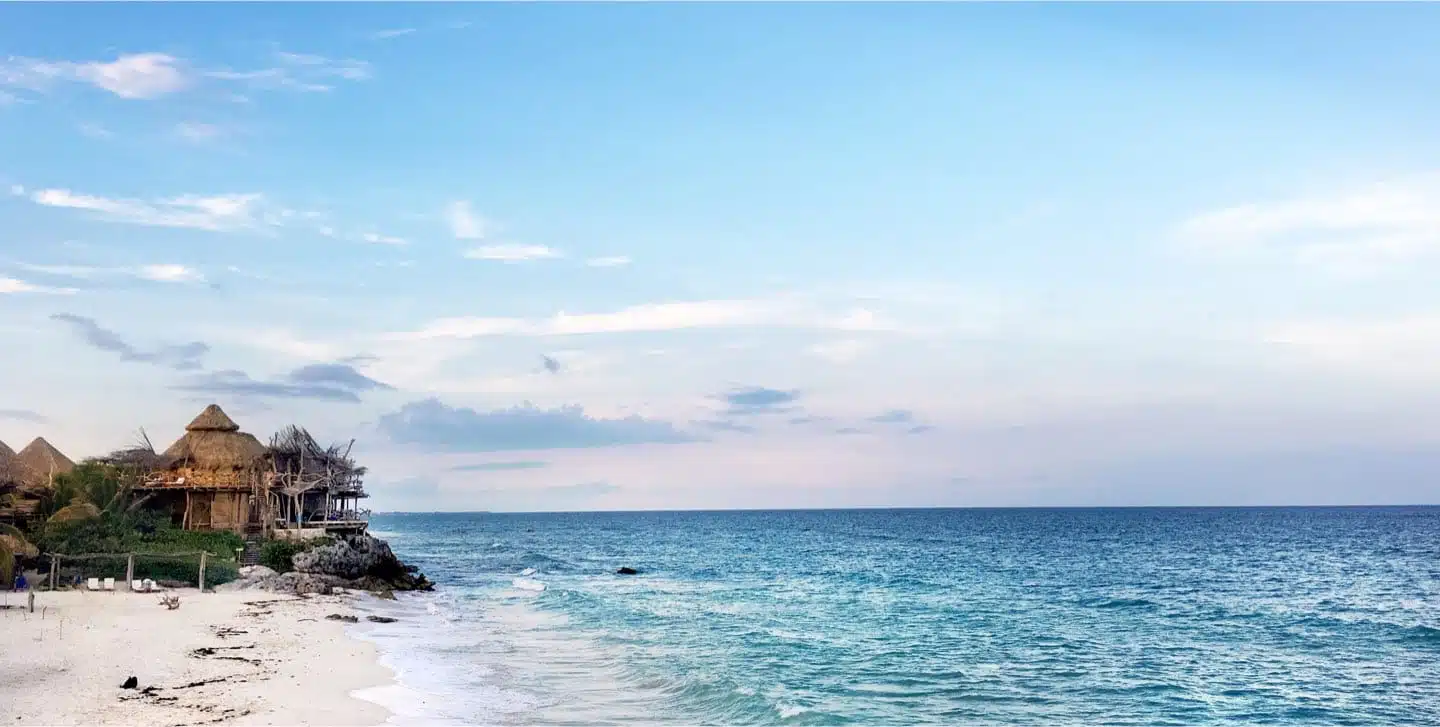 Make your next holiday Beyond The Ordinary
Whichever of our featured countries you wish to visit, we've been there several times. So, if you're after something beyond the ordinary to Cuba, Guatemala or the Yucatan Peninsula of Mexico, we'd love to hear from you.
Plan my Extraordinary