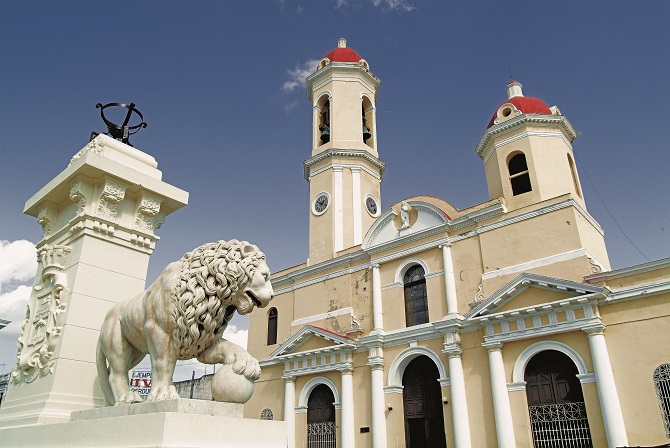 Declared a UNESCO World Heritage Site in 2005, the city of Cienfuegos on Cuba's south coast is certainly worth visiting, but for how long?
With its far more famous neighbour, Trinidad, only an hour's drive along the coast, it is perfectly feasible to base oneself there and simply visit Cienfuegos on a day trip, either on an organised day trip or by jumping in a taxi – Trinidad certainly has far better accommodation and restaurants.
Can Cienfuegos be 'done' in a day? Well, yes, and probably with time to spare. Despite its size, history and aforementioned UNESCO status, the city's visitor attractions are limited to the main square in the city centre plus the attractive, nearby Punta Gorda neighbourhood.
In the centre, the large main -square is one of the most impressive in Cuba and is surrounded on all 4 sides by grand, civic buildings from the colonial-era. The most noteworthy of these buildings, which I have written about previously, is the wonderful Teatro Tomas Terry, a must-visit on any trip to Cienfuegos.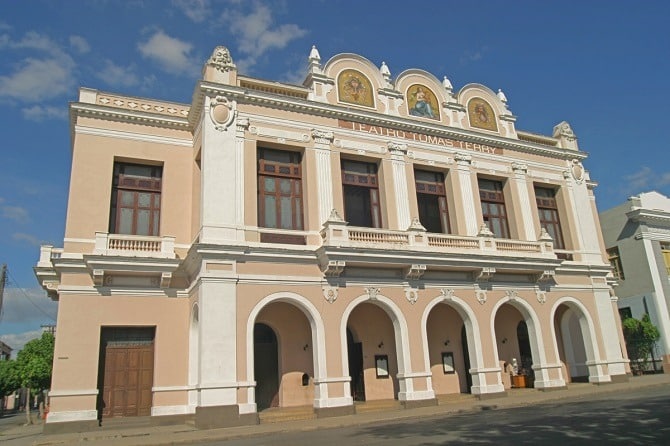 If one allowed 30 minutes at the theatre, another hour strolling around the square and perhaps a further 30 minutes having a drink at the attractive nearby Union Hotel, that is still only 2 hours.
A short taxi-ride from the city centre, or 30 minute plus walk, is the Punta Gorda neighbourhood, once home to the wealthy elite of Cienfuegos, as evidenced today by a number of magnificent old mansions, the Yacht Club and whimsical Palacio de Valle (where it is possible to ascend to the roof for some great views).
Surrounded on 3 sides by the beautiful Bay of Cienfuegos, one could easily spend over an hour or two just strolling around and having lunch overlooking the Bay at Villa Lagarto.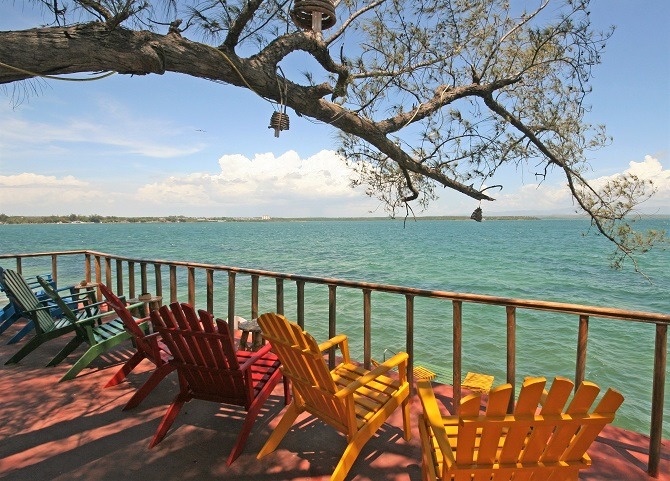 Due to its location, with Trinidad to the east and Havana & Vinales to the north-west, many tours / itineraries of Cuba pass through Cienfuegos so, for those who want a more relaxed experience, having a night or two in the city is entirely possible although, spend any longer and you will soon find yourself scratching around for things to do.
Assuming you approach Cienfuegos from the west, ie from Havana / Vinales, you are likely to arrive lunchtime / late afternoon. If that is the case, I would personally recommend just the single night, staying in the Punta Gorda area and exploring the city centre the following morning. You can then continue to Trinidad the following afternoon.