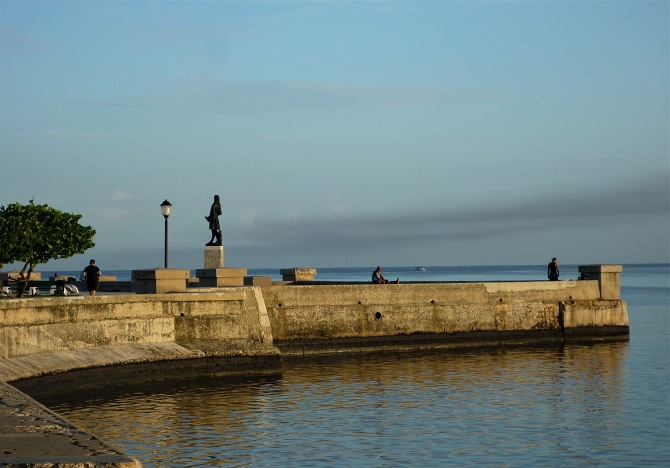 It is now some 23 years since my first trip to Cuba and while some aspects of travel & holidays to the island have changed significantly others have barely changed at all. What follows are just the reflections of a (slowly) ageing traveller….
Flying To Cuba
My first flight to Cuba, in May 1995, was from London Stansted to Havana, aboard an AOM (defunct French airline) DC10 leased to Cubana Airlines. Not the most modern aircraft in the world but far, far preferable to Cubana's own decrepit, old Ilyushin il-62 aircraft which were sometimes used.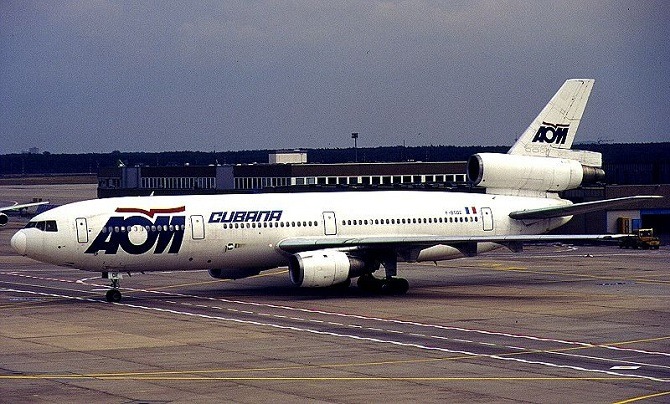 In those days, the only direct, scheduled flights between the UK and Cuba were with Cubana, first from Stansted and then, later, from Gatwick. By 1998 Cubana were flying 3 times a week between London & Cuba and not just to Havana – some of their flights went via Holguin, Camaguey, Santiago de Cuba and even Cayo Largo.
Cubana eventually pulled out of the UK market and were replaced by British Airways and then, in the mid-noughties, by Virgin Atlantic who, today, still offer the only direct, scheduled flights between the UK & Cuba.
Havana
While some old-timers might grumble about Havana being nothing like it was, many aspects of a visit to the nations' capital have certainly improved, especially in Old Havana.
When I first visited Havana, there were just a handful of functioning hotels in Old Havana – the Sevilla, Plaza, Inglaterra, Caribbean and, I think, the Hostal Valencia, the first hotel from Habaguanex. I can remember being shown around the building sites of both the Ambos Mundos & Santa Isabel hotels and being told of the ambitious plans to restore / convert a number of other buildings in Old Havana to hotels. Many of those plans have indeed come to fruition while others remain rotting wrecks.
Back then, most people still stayed outside of Old Havana, in the Vedado & Miramar neighbourhoods, and 'visited' Old Havana. In terms of comfort and luxury, well, the only hotel in Havana that offered anything close to 5* standards was the Melia Cohiba, some 20 minutes' drive from Old Havana. Today, thankfully, one can find good quality accommodation in Old Havana at the Parque Central, Saratoga & Kempinski hotels, soon to be joined by the Iberostar Packard, Kempinski Bristol & SO Paseo del Prado.
The one downside of all this new accommodation is, of course, more people. Despite being quite a large city, pretty much every visitor to the capital spends pretty much all their time in Old Havana. Looking at photos of Old Havana from the mid 1990s it's amazing how few people there are. Although things are not as bad as, for example, Venice, Old Havana gets more and more crowded every year and this will only get worse with the inevitable increase in cruise traffic.
Casa Particulares
The biggest change to Cuba since my first visit has been the introduction of casa particulares (B&Bs). Back in 1995 there was almost no private business in Cuba and certainly no private accommodation. My first experience of a casa particular was in the town of Trinidad, in 1999 I believe. It was a decidedly basic affair with no a/c in the room and a single bathroom, shared with the incumbent family and located right next to the kitchen.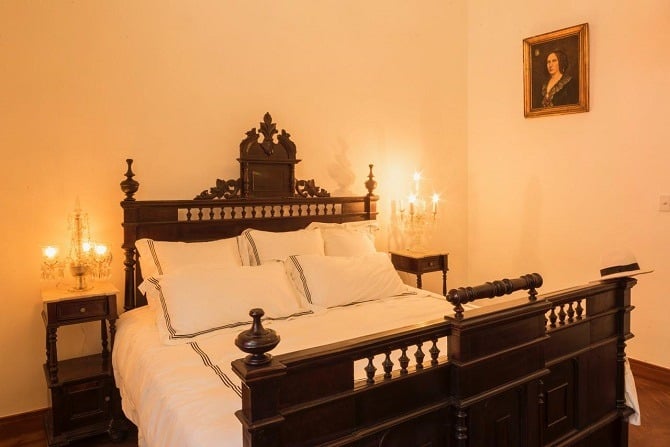 Today, Cuba is awash with casa particulares. There are thought to be over 500 casa particulares in Trinidad alone (thankfully standards have improved markedly and almost all now have a/c and ensuite bathrooms). Walking the streets of Vinales recently, it was almost a struggle to find a home that isn't now a casa particular.
Paladares
Paladares are private restaurants, the dining equivalent of casa particulares. Again, I don't think any existed back in 1995 and even in 1997, when visiting Vinales, there were only a couple of paladares in town – I have happy memories of a very long lunch, drifting into dinner, and a lot of rum. Due to the lack of private restaurants, I can also remember numerous awful meals in Cuba – canned carrots anyone?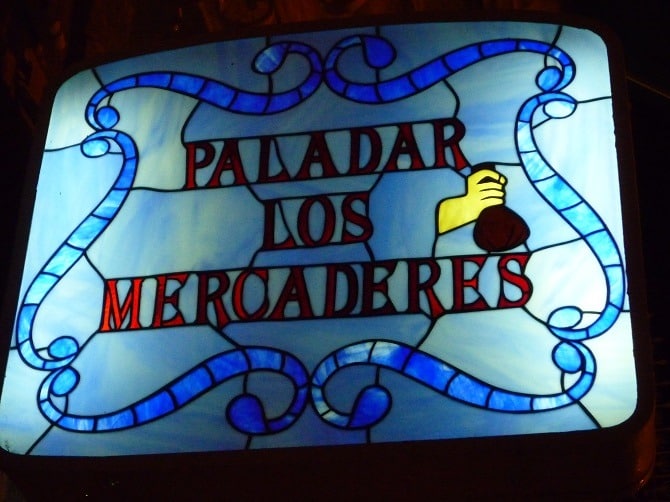 Today, as with casa particulares, there are paladares everywhere in Cuba. Almost without fail they offer a far better dining option than any of the state-run restaurants and, although perhaps not quite the great bargain they once were, they still tend to offer solid value for money. The only place where paladares are starting to get ahead of themselves is, not surprisingly, Havana. On my last visit I dined at a paladar in Old Havana where all the main courses were priced at around US$20!
Shopping
In 1995 the Cuban economy was in near melt-down and shops were pretty much empty; even tourists looking to spend their cash in Cuba would find it hard to buy anything other than rum or cigars. Almost 25 years on, shopping opportunities have improved but, to be frank, Cuba is still one of the world's worst shopping destinations, both for locals and tourists.
In terms of 'fun shopping', there are a handful of decent options in Havana now but, even there, the vast majority of what is on offer is tourist tat of the worst kind and, outside the capital, forget it.
Even getting hold of basic items in Cuba is still a struggle (the advice is to take absolutely everything with you) and convenience stores, supermarkets etc still don't exist.
The Beach
Fresh off my first ever flight to Cuba, I transferred straight from Havana airport to Varadero, Cuba's largest resort, and stayed at the iconic Hotel Internacional – so iconic that it has now been bulldozed and replaced by something much, much larger……and All Inclusive.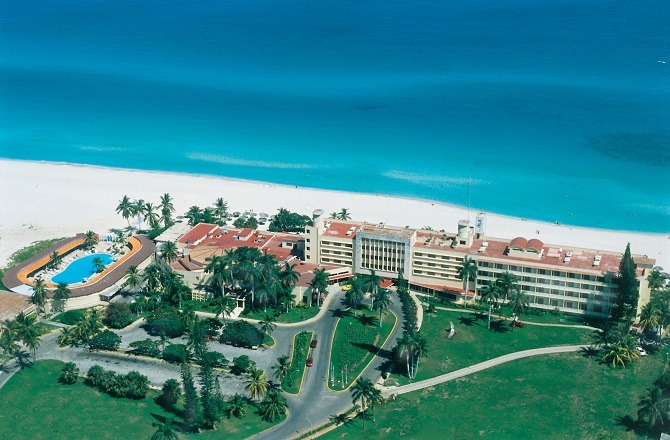 Although there were All Inclusive hotels in Cuba back in 1995 many beach hotels still operated on a B&B or Half Board basis. If you visit Cuba now, there are just a very few beach hotels that don't operate on an All Inclusive basis.
As well as moving to an All Inclusive basis, Cuba's beach hotels are also getting much larger. I don't remember many hotels with more than 400 rooms back in the 1990s while, today, many of Cuba's new beach hotels have in the region of 600-800 rooms.
So, more All Inclusives, more rooms and more hotels, especially at the beach. Varadero, Cuba's largest resort, is essentially a 20km long, thin peninsula jutting out into the sea. Back in the mid 1990s, large parts of this peninsula still hadn't been built on. Now, I think they have finally run out space for new beach-front hotels.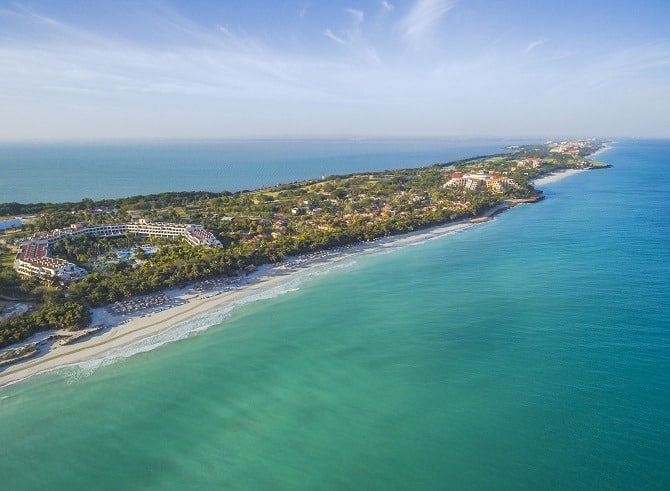 If Varadero can't expand any further then the same can't be said for the numerous islands off Cuba's north coast where, unfortunately, there doesn't seem to be any limit on potential construction. In a recent article, I wrote how about I remember there being just a single, tiny hotel on the island of Cayo Las Brujas. Within the next 5-10 years the island will be almost entirely covered in hotels with how ever many thousand rooms.
Even in Trinidad, on the south coast, best known for its beautiful but small UNESCO World Heritage town centre, plans are afoot to add 2 large All Inclusive hotels at the nearby beach, starting with the Melia Trinidad where building work is already under way.
Don't expect to Cuba to reach 'Peak Beach' for many years to come.
The Countryside
The one area / aspect of Cuba that has changed the least since my first visit is its countryside. Despite the growth in visitor numbers to Cuba since my first visit (a) Cuba is a large island and (b) the vast majority of these additional visitors are concentrated at the island's beach resorts and a handful of tourist towns and cities.
So, for example, the region to the west of Havana is home to some of Cuba's most beautiful countryside, including the Vinales Valley, but just 2 new hotels have opened since my first visit and 1 of those is in town (the recently opened Hotel Central in Vinales).
Even in the aforementioned Varadero, home now to thousands of All Inclusive hotel rooms, one only has to drive a short distance inland to find unspoiled countryside.
The same can be said for the stunningly beautiful countryside around Cienfuegos / Trinidad, Santiago & Baracoa which is almost entirely undeveloped and unspoiled. As a tour operator, I would love to see Cuba go down the route of, for example, Costa Rica and develop its green tourism industry…….or perhaps I should be careful with what I wish for.