At around 1000kms in length, Cuba is a larger island than many visitors realise and exploring it can be both complicated and expensive. This brief guide covers the key options for getting around Cuba.
Cuba Escorted Tours
There are many good reasons to travel on an Escorted Tour – the sociability of travelling as part of a group, wanting to have everything arranged in advance, expert guides, lack of time and, especially for single travellers, the logistical benefits of being part of a group. Many tours of Cuba start and finish in Havana, last a week and take in the key highlights of western Cuba such as Havana itself, Vinales, Cienfuegos, Trinidad and Santa Clara. Longer tours sometimes start in Havana and then make their way eastwards all the way to Santiago de Cuba.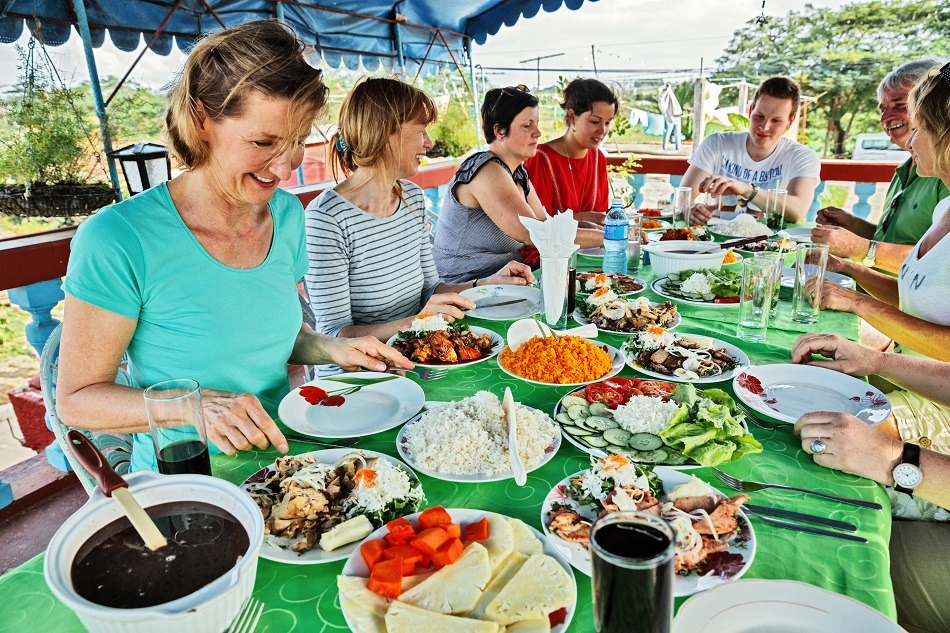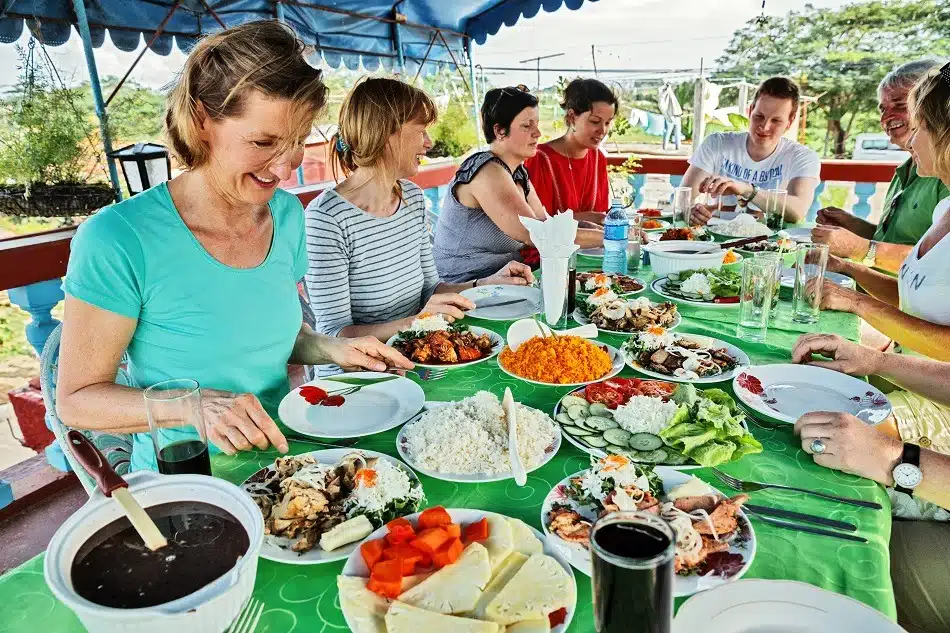 Cuba Fly Drive
For those who like to travel as independently as possible, nothing beats hiring a car and exploring Cuba on your own – you can choose your own holiday dates & duration, the exact itinerary and accommodation you want, and explore at your own pace. Cuba is a safe, easy country in which to drive with very little traffic. On the downside, car hire in Cuba is expensive, there are none of the established, international car hire companies, there is a shortage of cars, the quality of vehicles isn't always great, maps are poor and road signs often non-existent. It's perhaps not the best choice for one's first ever fly drive holiday.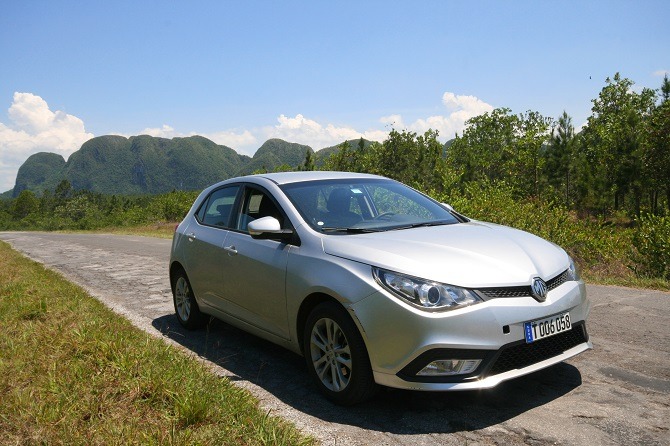 Cuba Private Transfers
As an alternative to hiring a car, between almost all destinations in Cuba it is possible to arrange private, pre-booked transfers. These transfers operate direct, non-stop from one destination to the next and are ideal for those travellers who are just looking to get from A to B as quickly as possible. As with car hire, private transfers in Cuba are a lot more expensive than most visitors expect and the quality of vehicles is best described as variable.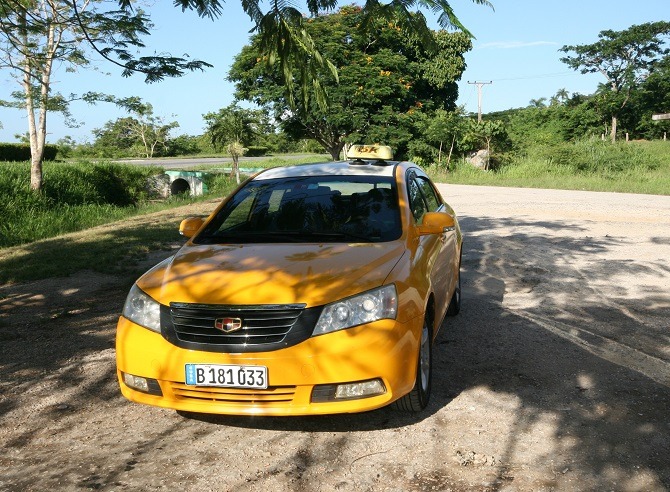 Cuba Sightseeing Transfers
Similar to private transfers, but available on a private or shared basis, Sightseeing Transfers operate between the key destinations in western Cuba, ie Havana to Vinales, Vinales to Cienfuegos / Trinidad and Trinidad to the north coast beaches. As the name suggests, these Sightseeing Transfers take in numerous sites of interest en-route and are a great way to see more of the island; many of these Sightseeing Transfers will also include lunch at a local restaurant.
Cuba Tourist Bus
The most economical way of getting around Cuba is by tourist bus. These services operate on selected, popular routes, such as Havana to Vinales, Havana to Cienfuegos / Trinidad and Vinales to Cienfuegos / Trinidad. If you don't like flying, there is even a tourist bus route between Havana and Santiago de Cuba. Tickets can be pre-booked and services are operated by modern, a/c coaches with secure facilities for luggage storage. On longer journeys, the bus stops for loo breaks.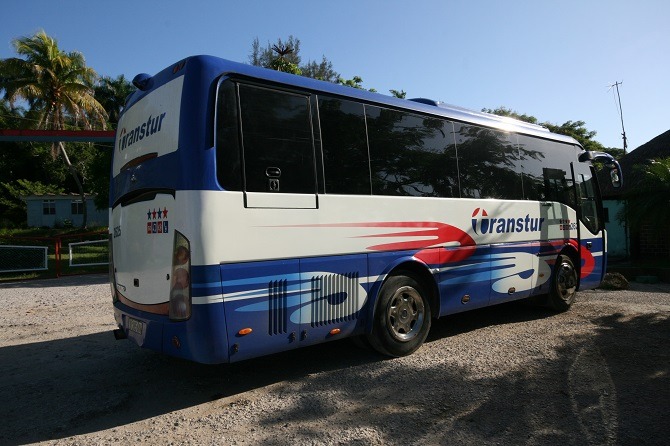 Cuba Domestic Flights
Being such a large island, there is a relatively comprehensive network of domestic flights in Cuba although flights only operate from and to Havana, ie there are no cross-country routes. If you are content with exploring just the western half of the island you can easily get away without flying but, if you wish to include eastern Cuba in your holiday, it is simply impractical to drive in both directions. As with most other aspects of internal travel in Cuba, domestic flights are relatively expensive and get booked up during the high season.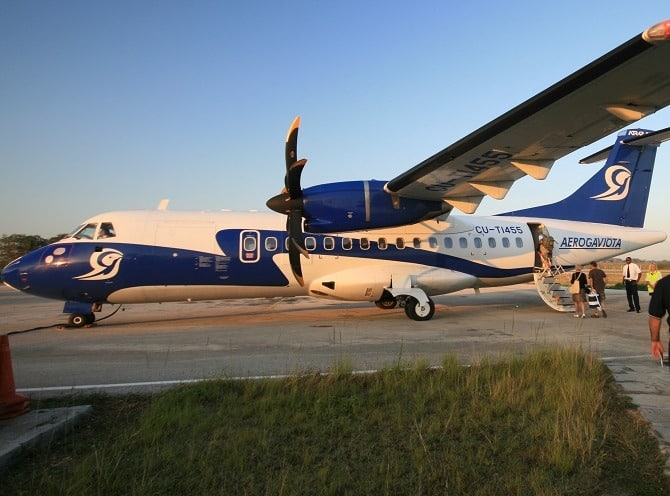 Cuba Train Travel
Unless you have a lot of time, and even more patience, train travel in Cuba is best avoided. Services link Havana in the west with Santiago in the east but quite when the trains depart, and arrive, can be anyone's guess.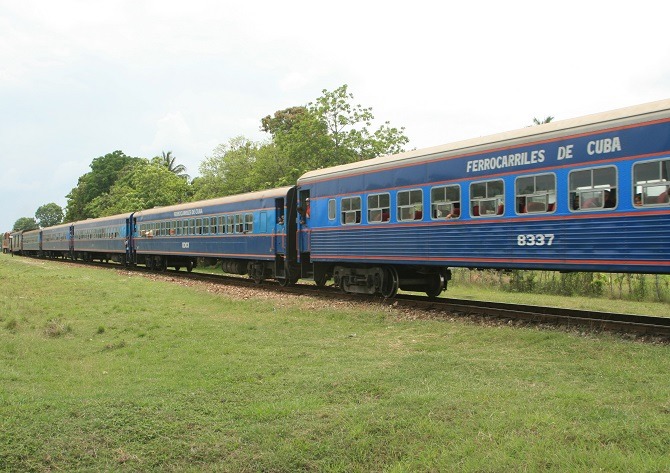 Cuba Car & Driver
In many parts of the world, having a car and driver constantly at one's disposal is simply the way things are done. Not in Cuba. I've no idea why this is the case but it's simply never been adopted by the powers-that-be and, although it can be arranged, it tends to be expensive (even by Cuban standards), inflexible and not always entirely reliable.
Cuba Boat Journeys
Currently, there are no passenger boat / ferry journeys of any consequence in Cuba. There is talk (there always is) of establishing a ferry link between Havana & Miami but that seems a very long way off. Internally, journeying by boat from Trinidad to Cayo Largo would surely be popular with visitors but, alas, that also seems a distant prospect. For now, the only real service is the 30-minute ferry from Palma Rubia to Cayo Levisa.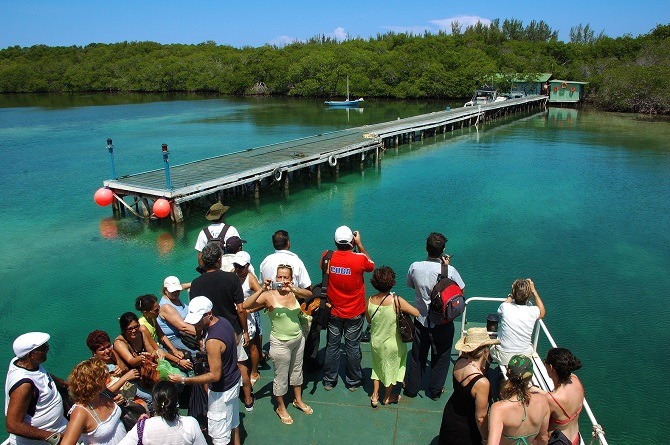 Cuba Combination Holidays
Of course, it is also quite possible to combine some or all of the above. So, for example, one could arrange a Sightseeing Transfer from Havana to Vinales, the Tourist Bus from Vinales to Cienfuegos, a Private Transfer from Cienfuegos to Santa Clara, Car Hire from Santa Clara to Holguin, an Escorted Tour of eastern Cuba and then a flight back to Havana.