The ancient Maya archaeological site of Kabah is located in the south of Mexico's Yucatan state, roughly midway between the cities of Merida & Campeche.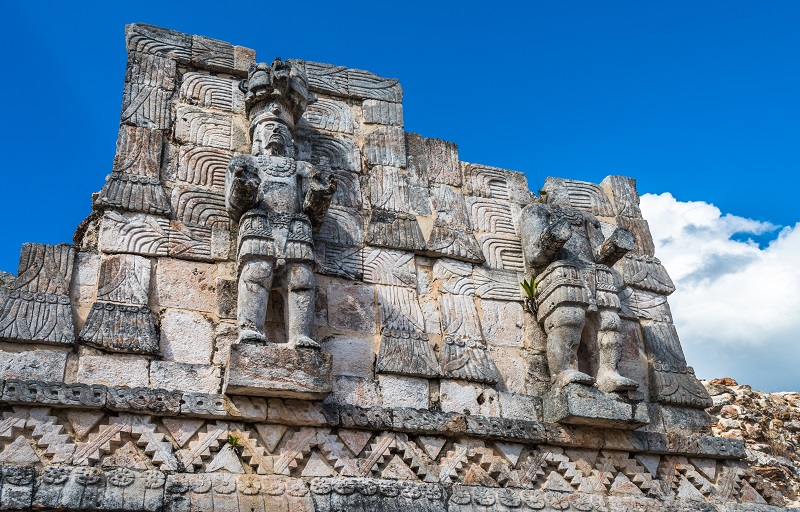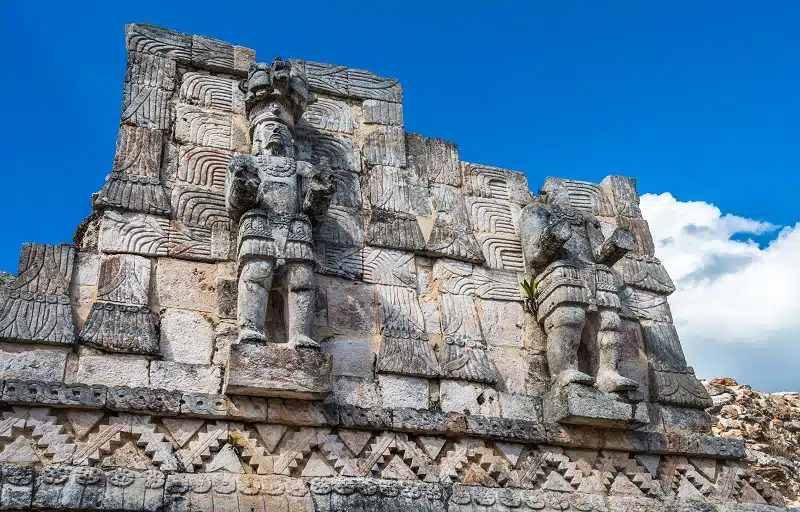 Although the Maya were spread right across Mexico's Yucatan Peninsula, modern day Guatemala, Belize and parts of Honduras & El Salvador, the region around Kabah was home to one of its greatest concentrations of city-states.
Centred around the Puuc hills, the largest and most dominant of these city-states was nearby Uxmal, although there were also substantial settlements at Sayil, Labna & Xlapak in addition to Kabah.
Although now commonly referred to as Kabah (but also spelt Kabaah, Kahbah & Kaba), there is no way of knowing for certain the name given to the city by its original inhabitants. The word Kabah means 'Strong Hand' in Maya.
As with many, similar Maya city-states, the area around Kabah was probably first settled over two thousand years ago although the buildings that form the ruins of today's archaeological site are more recent, dating back to the end of the 10th century.
Today, although the site covers a significant area, and excavation work is still under way, visitors should not expect anything on the scale of the aforementioned Uxmal or the Yucatan Peninsula's most famous archaeological site, Chichen Itza.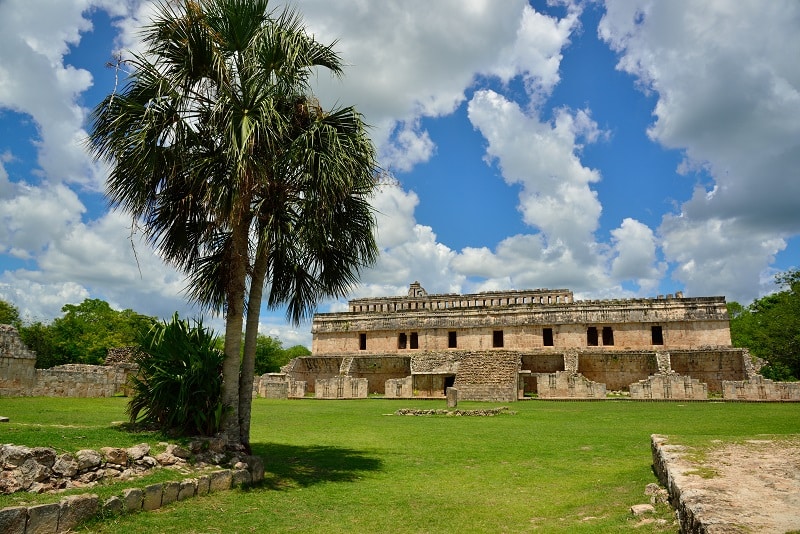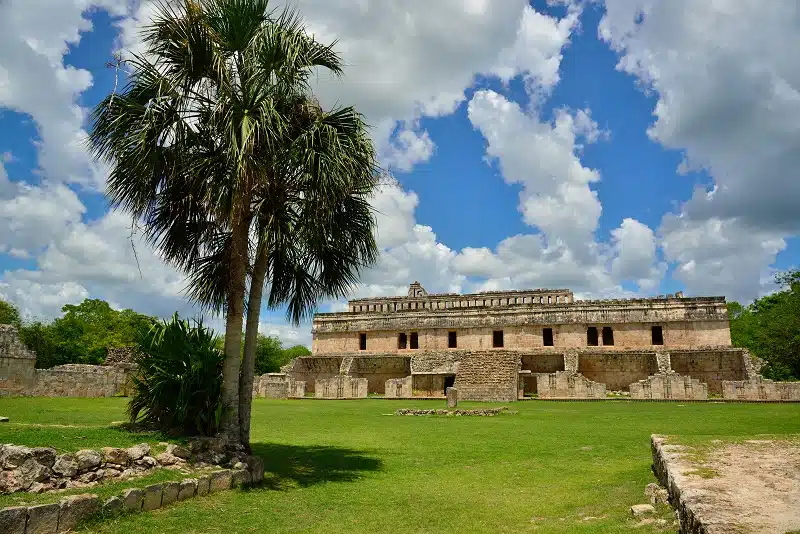 The most famous single structure at Kabah is undoubtedly the wonderfully named Codz Poop, aka the Palace of the Masks, whose lengthy façade is decorated with hundreds of ornate stone masks, referencing the rain god Chaac.
As the vast majority of visitors to the Puuc hills focus on a single site, almost always Uxmal, the likes of Kabah receive very few visitors so don't be surprised if you have the place largely to yourself.
For those keen to explore the area at length, there is good quality accommodation at Uxmal although having your own car is a must.
You can find holiday ideas in our dedicated Itineraries page or, if you prefer, either give us a call on 01580 7646796 or drop us an email via travel@beyondtheordinary.co.uk