Anyone looking to holiday in Mexico's Yucatan Peninsula and flying in from Europe will arrive at Cancun airport from the late afternoon onwards, too late to begin the journey into the region's hinterland, especially in the busy winter season when it gets dark from around 6pm.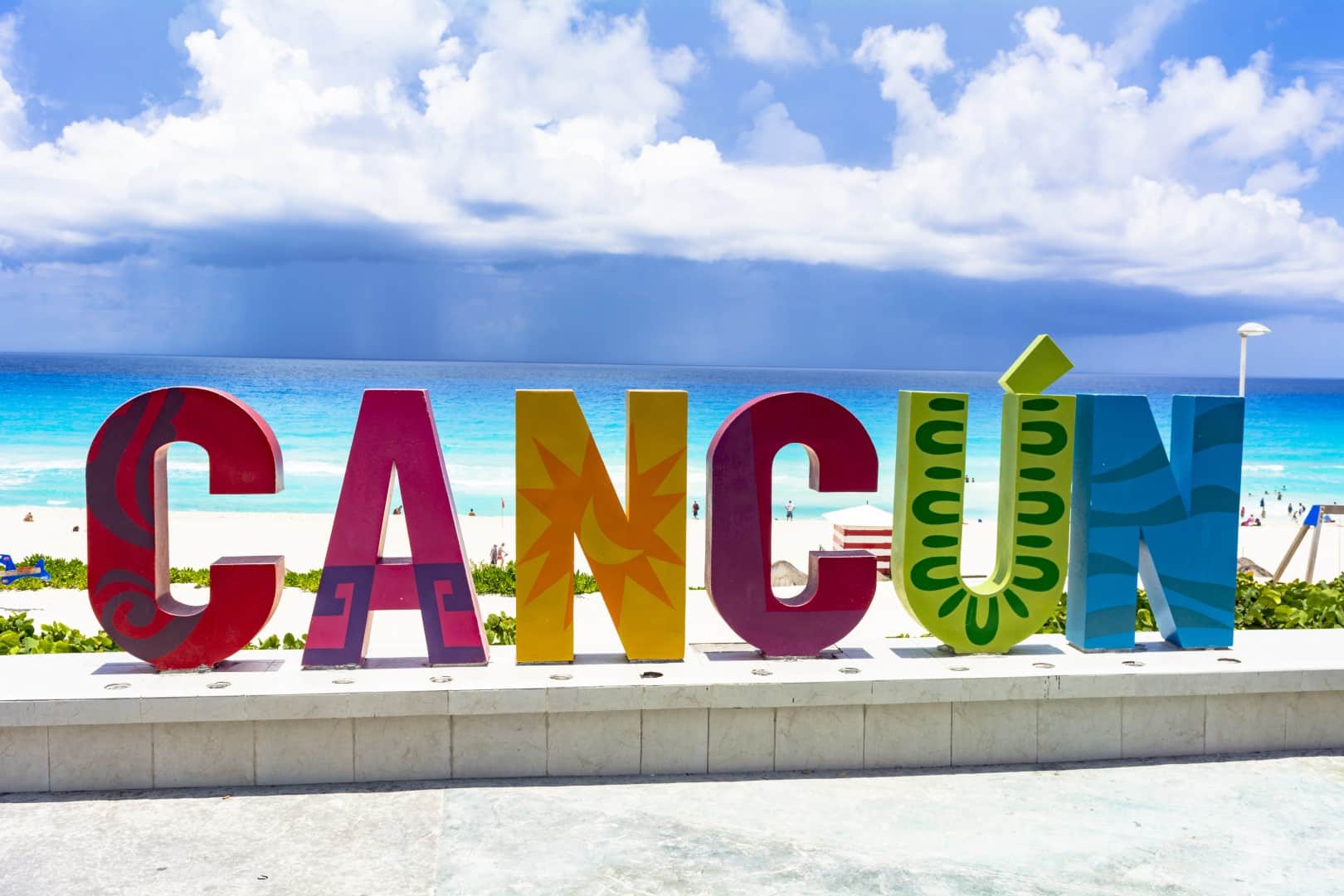 For most people, after a long flight, that means finding a hotel within easy reach of the airport. As there are no hotels at Cancun airport itself so, no matter where you stay, transport will be required.
The closest hotel to the airport, and our favourite, is the Marriott Courtyard Cancun. Designed in a faux, colonial style, the pleasant property is located less than 10 minutes' drive north of Cancun airport, just off the main coastal highway 307. With its spacious, sound-proofed rooms (with huge beds), outdoor pool and pleasant garden area, it's an ideal overnighter, especially for clients on a Fly Drive holiday. The only drawback is that external facilities are limited.
For those clients who want to arrive in Mexico and jump straight into the Caribbean, Cancun's main beach strip starts from around 30 minutes' drive north of the airport and is home to over 50 hotels. In the opposite direction, pretty much the entire strip of coast south of Cancun airport is lined with every type of hotel imaginable with budgets to suit every pocket.
Alternatively, for those clients who don't care about being at the beach, but don't want the relative isolation of the Marriott Courtyard, Cancun Ciudad (the town inland from the beach) is home to a variety of mid-range hotels from which it is possible to stroll to shops, bars and inexpensive restaurants. Such properties include the Ramada Cancun, Oh By Oasis, Adhara Hacienda Cancun and Kin Mayab. Due to the evening traffic and problems with parking, we generally don't recommend such central hotels for clients with their own car.
As an alternative to Cancun, Puerto Morelos is no more than 20 minutes' drive south of the airport and provides an altogether more laid-back option.
Please Note: Even if you only spend a night in Cancun before heading to the states of Yucatan & Campeche, you are still liable to pay the Quintana Roo Tourist Tax.