Guatemala / Travel
Guatemala Luxury Holidays
Explore Guatemala in style.
Although not often thought of as a luxury travel destination, for those keen on visiting Guatemala in style, there are a number of excellent hotels to choose from, especially in the key destinations.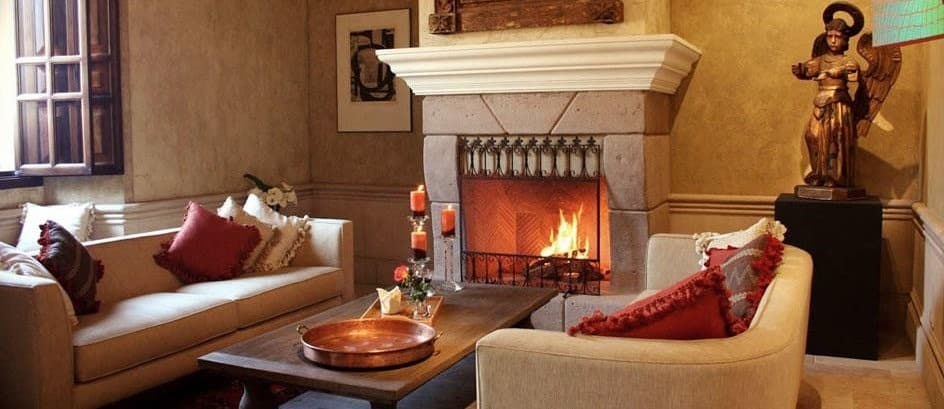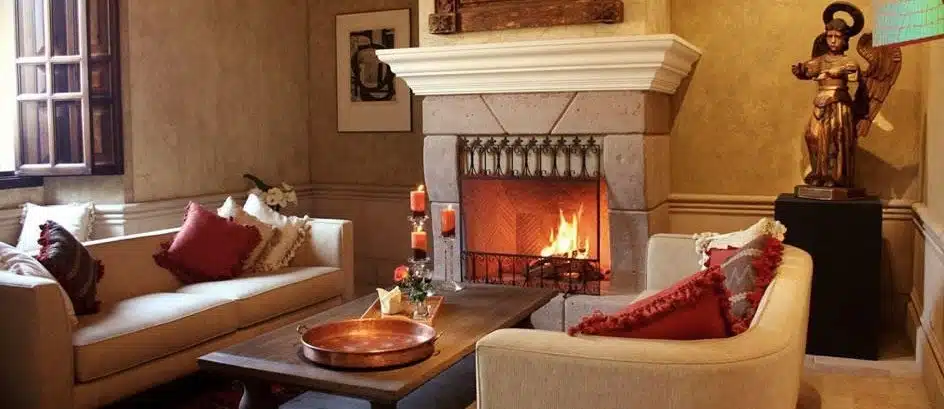 Flying to Guatemala
Before you even set foot in Guatemala, you'll need to think about your flight options, something we cover in more detail in our Guatemala Flights section.
With no direct flights between the UK & Guatemala City, most visitors fly with British Airways / American Airlines via Miami.
The long-haul flight from Heathrow to Miami afford clients the opportunity to upgrade to Premium Economy, Business Class or, on British Airways, First Class. The connecting flight between Miami and Guatemala City (with American Airlines) offers a choice of Economy or regional Business Class.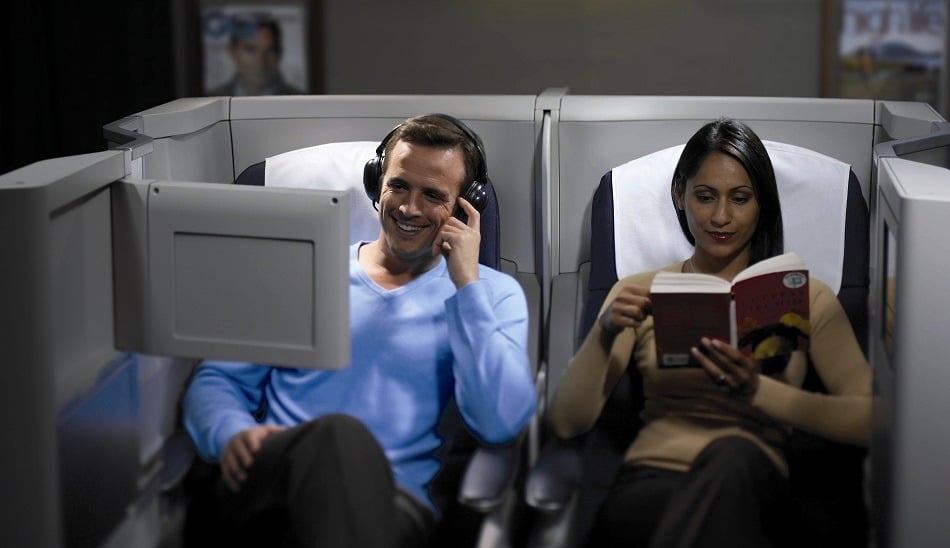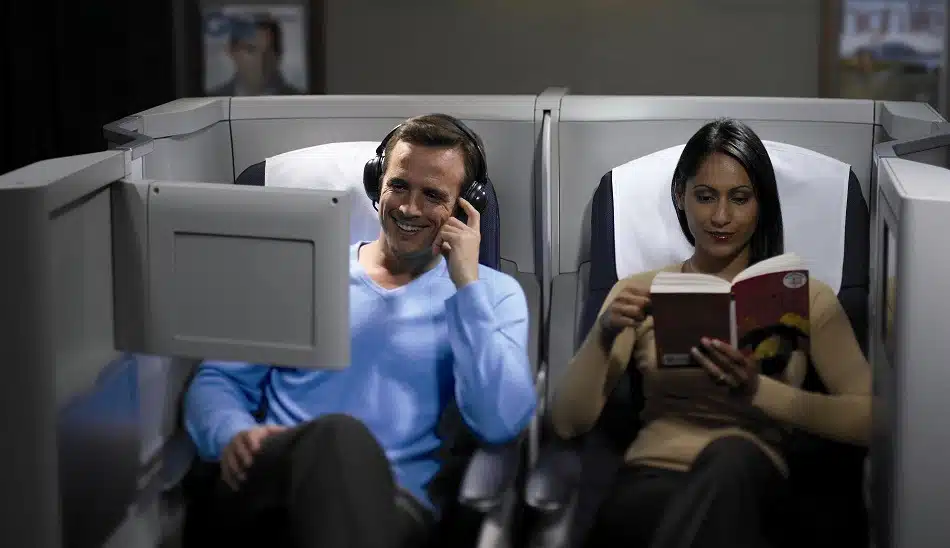 Luxury hotels in Guatemala
Although, taken on a destination-by-destination basis, Guatemala has a relatively limited choice of luxury accommodation, when it comes to the country's three most important destinations – Antigua, Lake Atitlan and Flores (Tikal) – there are some excellent options.
Antigua, in particular, boasts a number of wonderful hotels that are both atmospheric and luxurious. Our favourite is San Rafael hotel but there are numerous alternatives that we can suggest, not all of them featured on our website.
At Lake Atitlan, the Hotel Atitlan is a lovely hotel in a great location but, for something truly luxurious, look no further than Casa Palopo (pictured below) with its individual rooms, stylish bar, lounge and restaurant and spectacular views over the lake.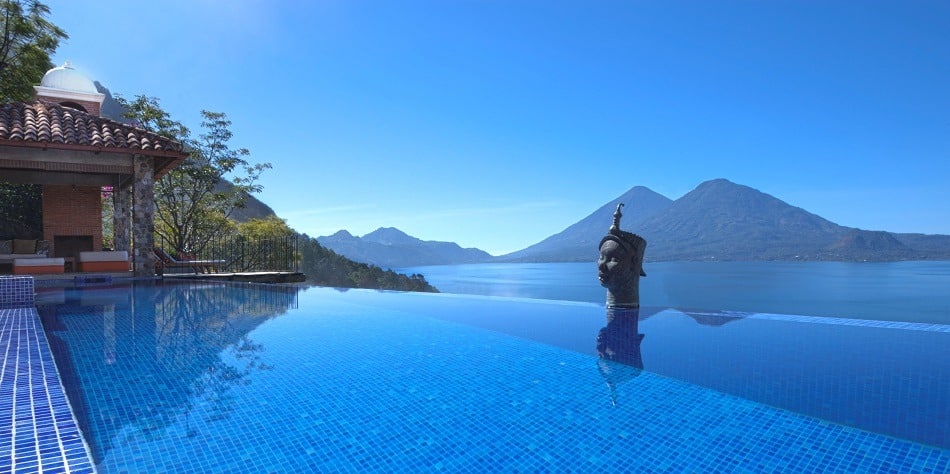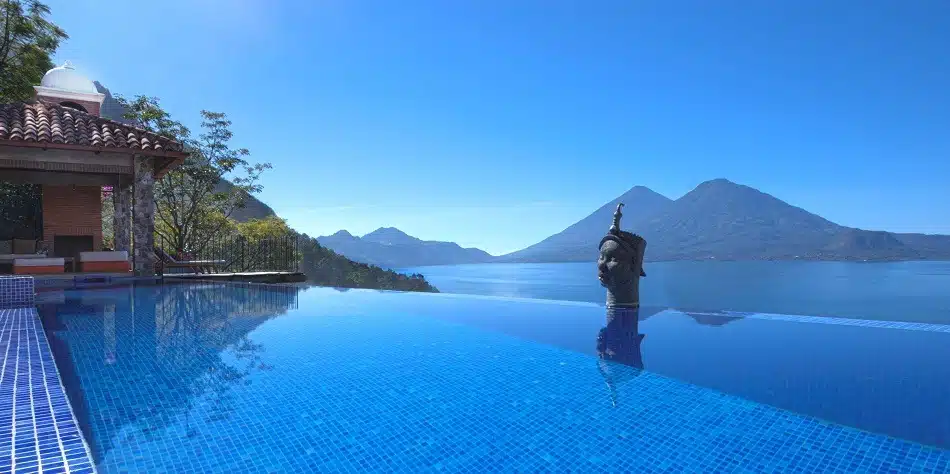 In Flores, the only town of any size in Guatemala's northern Peten region, there are a couple of luxurious properties just a short drive from town.
The Bolontiku Hotel is located directly on Lake Peten, and just a short boat ride from Flores, while Las Lagunas Hotel (pictured below) is situated within its own private nature reserve and features huge, over-water bungalows.
Three destinations might not seem particularly comprehensive for a luxury holiday but, using Antigua, Lake Atitlan and Flores as your bases, you can include a huge number of the country's key attractions and highlights including visits to numerous Mayan ruins, local markets, volcanoes, coffee plantations and more.
While few tourists spend any significant time (or indeed any time at all) in the capital, Guatemala City, for the purpose of overnight stays on arrival or departure the city features a range of top-end, business focussed hotels. Our recommendation however is one of the few small hotels in the city, La Inmaculada.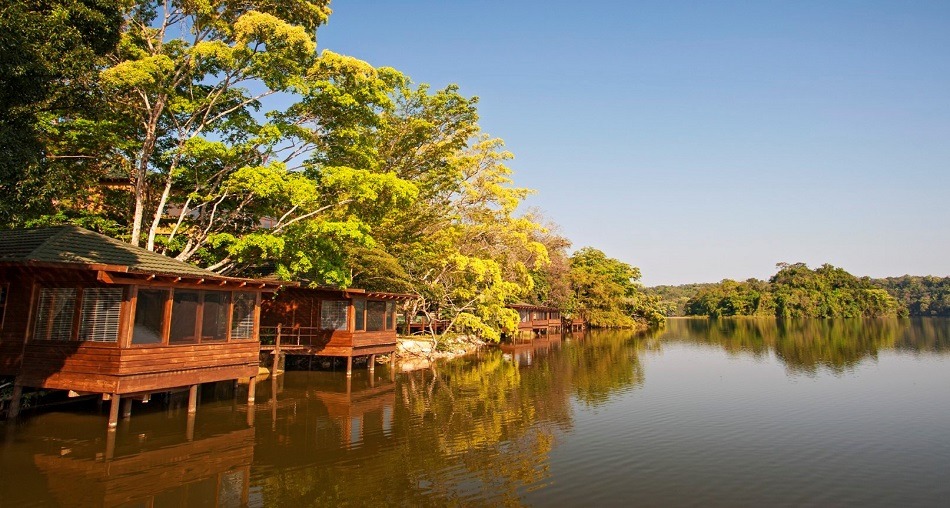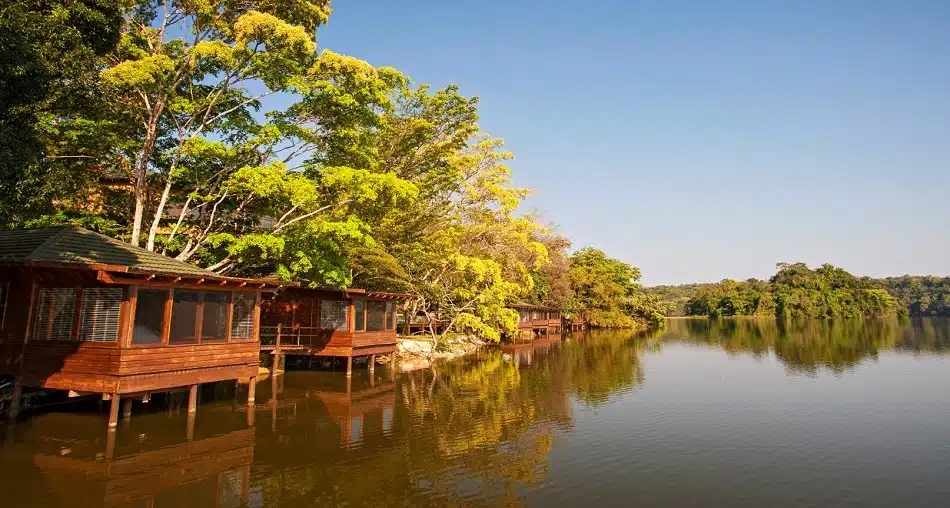 Luxury glamping
If you're after something luxurious but a bit different, why not consider our overnight Antigua Glamping package?
Luxury travel within Guatemala
All our holidays to Guatemala are private, tailor made tours with the (optional) services of an English-speaking guide throughout.
As the roads in Guatemala aren't always in great condition, the standard of vehicles used could never be described as luxurious although they are comfortable and spacious.
The one area of travel in Guatemala where you can treat yourself to something special is in the air and we're not referring to domestic flights.
Instead, to truly begin your holiday in style, why not charter a private helicopter from Guatemala City to Lake Atitlan? The aforementioned Casa Palopo hotel even has its own helipad.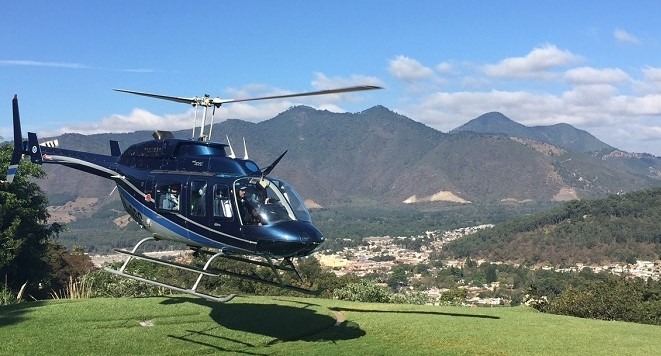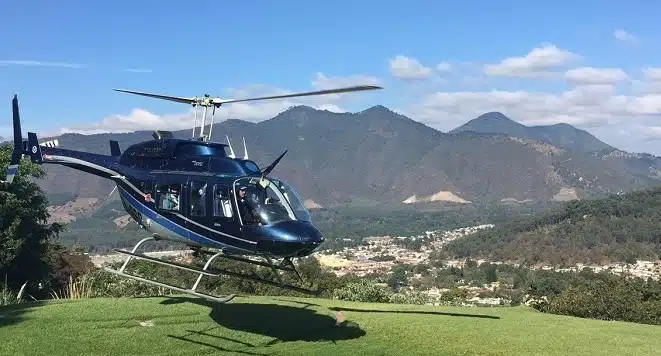 January

February

March

April

May

June

July

August

September

October

November

December