It may be the largest island in the Caribbean, but only a fraction of Cuba's celebrated beach hotels are located on its Caribbean coast.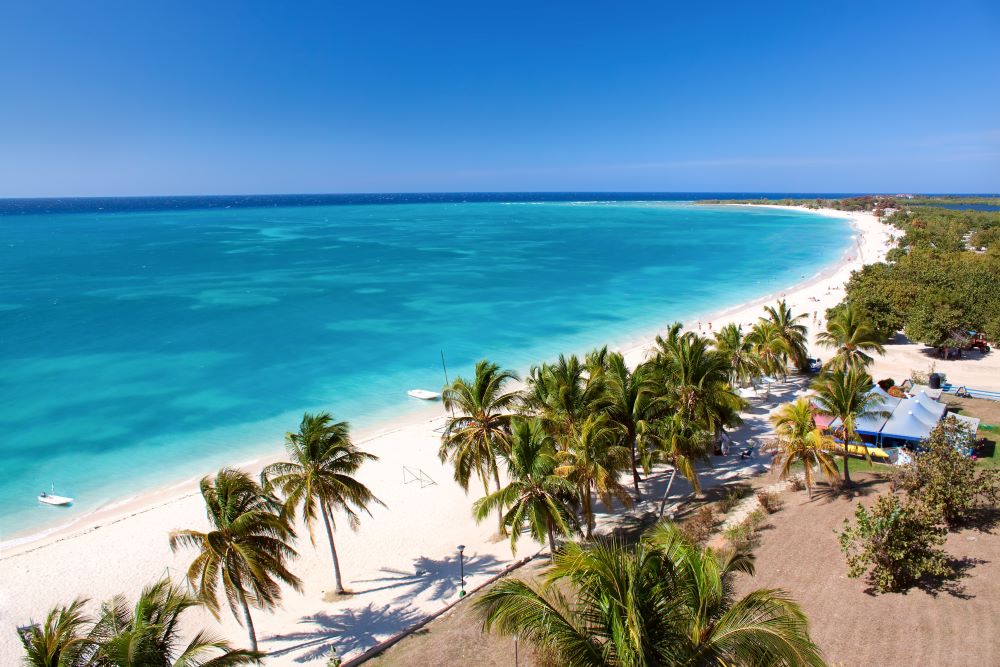 Stretching almost 750 miles (1200kms) from east to west, but only around 60 miles wide for most of its length, Cuba is basically long and thin.
While the island's south coast is lapped (and occasionally slapped) by the Caribbean, the north coast faces directly onto a combination of the Atlantic and Gulf of Mexico.
It is this north coast that is home to the vast majority of Cuba's beach resorts – ie Varadero, Jibacoa, the Cayos de Villa Clara (including Cayo Santa Maria), Cayos Coco & Guillermo, Santa Lucia and, in the far east of the island, Guardalavaca. Cuba's north coast is also home to the island's capital city (and busiest airport), Havana.
Cuba's Caribbean Coast
So, why are there so few resorts on the south coast when it is part of the paradisical Caribbean? Surely, you would imagine, it is lined the whole length with white, sandy beaches and swaying palm trees? Sadly not.
In fact, the vast majority of Cuba's Caribbean coast is dominated by rocks and scrubland and not a whole lot else.
One of the very few exceptions to this rule is the area around Trinidad and, to a much lesser extent, nearby Cienfuegos.
The town of Trinidad, located approximately 15 minutes' drive from the coast, is a colonial-era town that grew rich on the sugar trade. The sugar trade has largely disappeared but the wealth it created is still apparent in the town today, one of the most picturesque in the Americas and a UNESCO World Heritage site.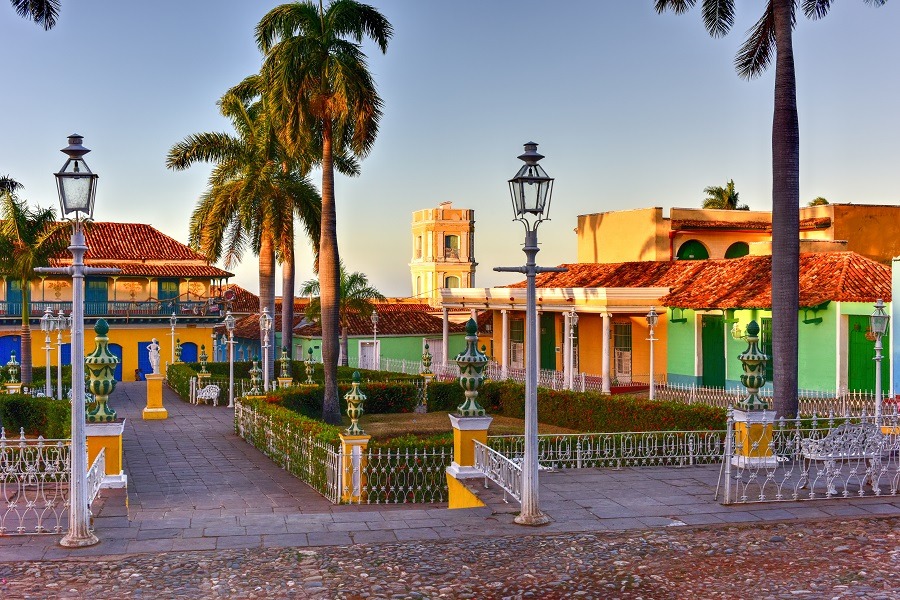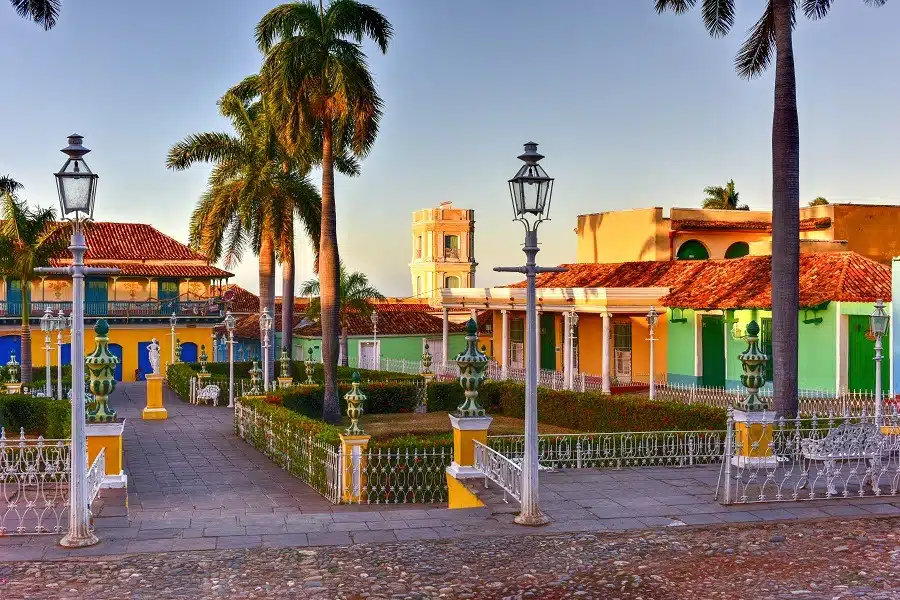 What makes Trinidad so appealing, aside from its colonial legacy, is the fact that it is the only place in Cuba where one can easily combine beach, culture and countryside (the Escambray Mountains are right on its doorstep) from a single location.
The main beach, Playa Ancon, is home to just 2 hotels, the Hotel Ancon & Memories Trinidad. Just a short distance west of Playa Ancon is the brand new Melia Trinidad, the planned Iberostar Ancon and the much older Costa Sur Hotel & Bungalows.
Heading east along Cuba's Caribbean coast from Trinidad, well, there is a whole lot of nothing. No beaches, no towns, no real history or attractions. Nada.
Cuba's Caribbean Islands
For beach purists who aren't fussed with sightseeing, the island of Cayo Largo is located some 50 miles south of the Zapata Peninsula on the mainland, is very much in the heart of the Caribbean, and has some of the best beaches (with the whitest of white, sandy beaches) in Cuba.
Measuring approximately 16 miles in length, the island's north coast is covered by mangrove while the south coast is home to idyllic beaches and a number of beach hotels.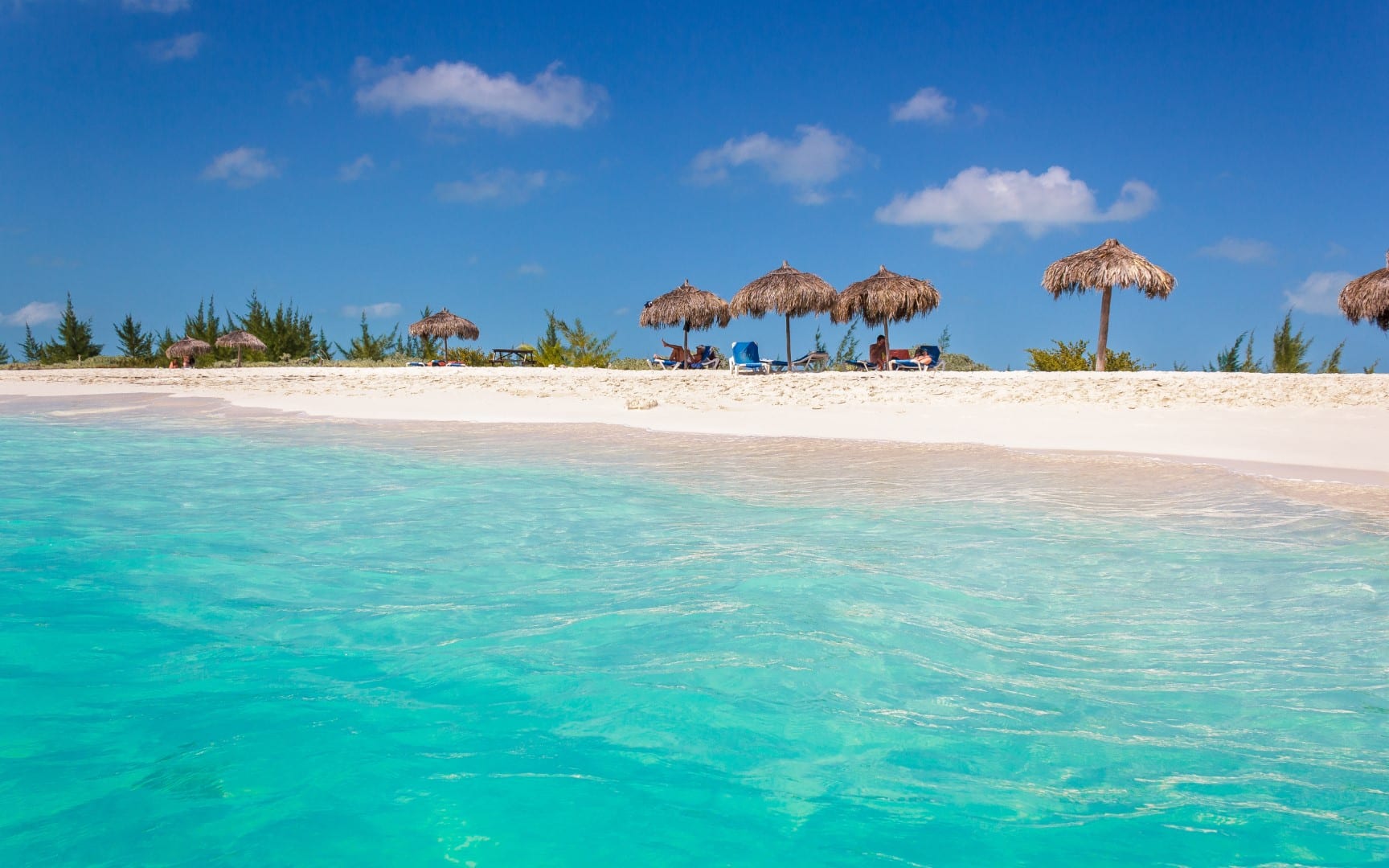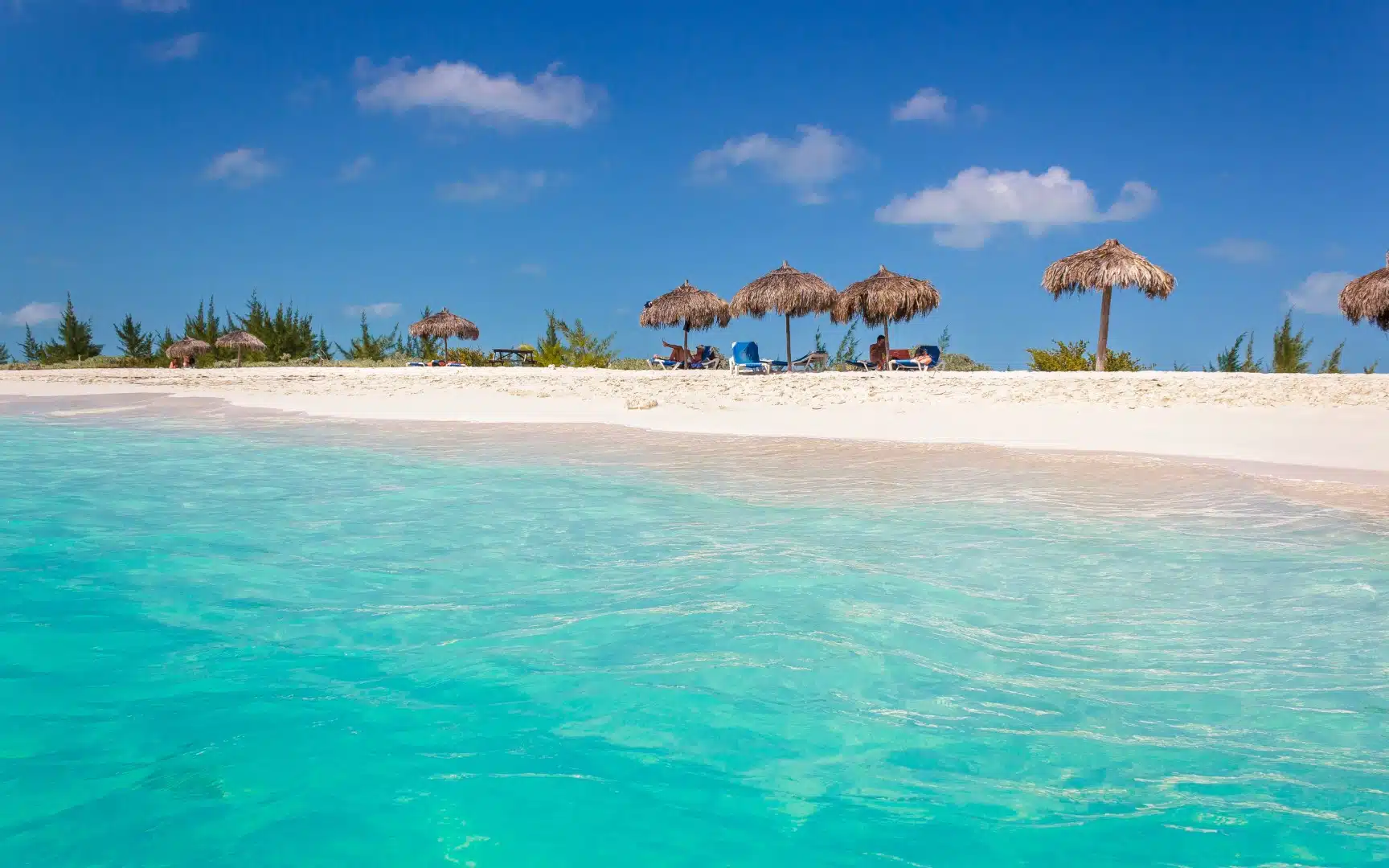 In the past, regular flights linked Havana to Cayo Largo but that is no longer something to be relied upon. Today, the vast majority of visitors to Cayo Largo fly direct to the island, mainly from Canada & Italy.
South east of Cayo Largo, one can also visit the Jardines de la Reina as part of a Live Aboard scuba diving holiday booked through a handful of dive specialists…..of which we are not one. Due to the area's isolation and the lack of infrastructure in place, this is definitely not somewhere you can rock up to and hope to find accommodation.
Getting There
Apart from the aforementioned direct flights to Cayo Largo, and a small airport at Cienfuegos (again, with a limited number of direct flights from Canada), visitors wishing to visit Cuba's Caribbean coast will first need to fly into one of the island's major airports on the north coast, such as Havana & Varadero, and then transfer by road. Driving time from both Havana & Varadero to Trinidad is between 4 & 5 hours.
With a visit to Havana really being a must, especially for first time visitors to the island, there is perhaps no better way to experience what Cuba has to offer than by combining Havana & Trinidad in a twin centre holiday.
No matter what your plans are, all Beyond The Ordinary's Cuba holidays are entirely flexible and can be tailor made to your exact requirements. Either give us a call during the day on 01580 764796 or pop an email to travel@beyondtheordinary.co.uk