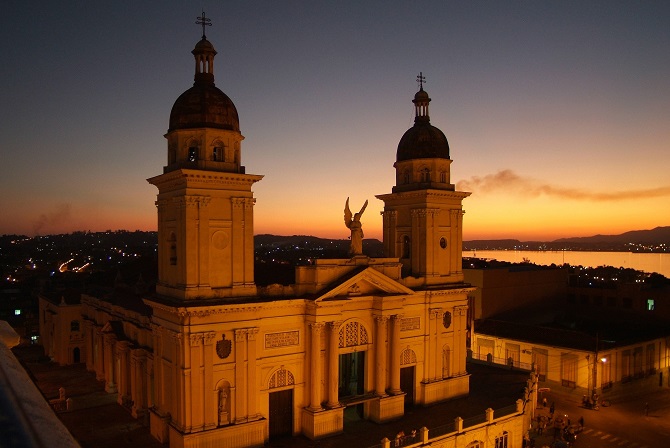 In a previous feature, I wrote about where to visit, and for how long, in western Cuba. This time, I'll be looking at eastern Cuba.
As the previous feature dealt with everything west of the town of Sancti Spiritus, this time I shall of course be dealing with anything east.
Please note too, this article relates only to areas of historic, cultural and nature-based interest and not the beach. In addition, any such advice that I provide is both very personal and highly subjective; lovers of the countryside will inevitably want to spend more time enjoying the great Cuban outdoors while city slickers might think very differently.
Camaguey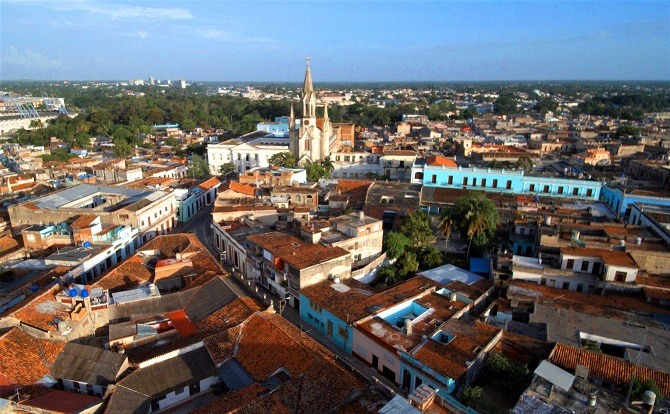 For some reason, the city of Camaguey receives relatively little attention even though it is yet another of Cuba's UNESCO World Heritage cities. A fascinating and cultured city, Camaguey also stands out for its maze-like structure designed, so it is said, to confuse marauding invaders. And now fly drive holiday-makers. In previous years, Camaguey also suffered from some of the worst hotel options in Cuba. That situation has now been reversed although the casa particular situation is still relatively lacking. I would suggest a couple of nights in Camaguey.
Bayamo
Known as the Heroic City because of the part it played in the wars of independence, charming Bayamo is often either missed out altogether or included in a fleeting visit en-route between Camaguey & Santiago de Cuba. While it is true that Bayamo is a small town, with a very limited number of specific attractions, it is also attractive, easily explored and attracts only a fraction of the number of visitors of, for example, Vinales & Trinidad in western Cuba. If you have the time and can secure a room at the Hotel Royalton (accommodation options are very limited), then Bayamo merits a night.
Santiago de Cuba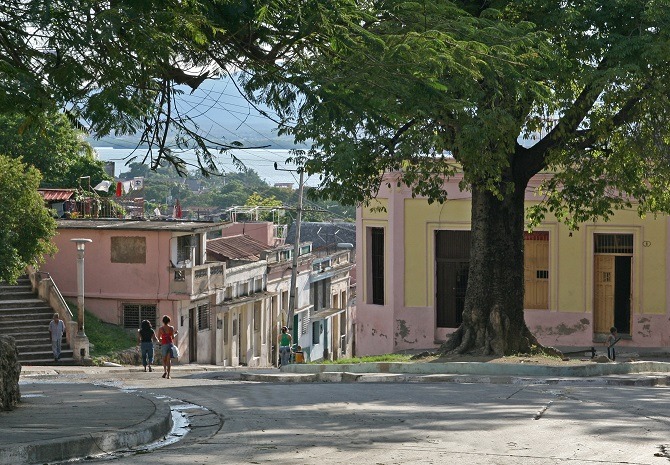 Once capital of the entire country, Santiago de Cuba is very different to Havana as residents of both cities will quickly inform you! While it's something of a cliché, Santiago feels more Caribbean, less Latin, and while it lacks the colonial grandeur of the capital, it is home to numerous attractions, is famous for its music and is much less touristy than Havana.  Although it is possible to spend just a couple of nights in Santiago and visit the key sites, I'd suggest a more relaxed three-night stay.
Baracoa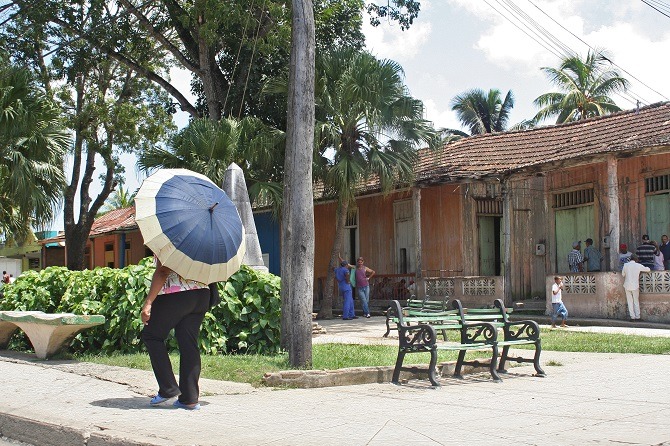 Despite being one of the most geographically remote locations in Cuba, (it was only reachable by sea until the early 1960's) – some would say because of that – Baracoa is undoubtedly one of Cuba's most popular destinations. Although not unattractive, one doesn't visit Baracoa for its museums or grand, colonial architecture. Instead, Baracoa's main draws are its stunning, surrounding countryside and laid-back, traveller vibe. There's little point in planning to visit Baracoa for less than two nights but one could easily spend three, four or more days and really not feel the need to move on.
The Countryside
While the countryside either side of Camaguey city is flat and largely featureless, the far east of the island is home to some of Cuba's most stunning countryside, much of it mountainous. The problem is that access and facilities are extremely limited. Lovers of the great outdoors are probably best advised to base themselves in Baracoa and stay at a casa particular like Villa Paradiso which can arrange all manner of day trips. Another worthwhile trip is to Santo Domingo, in the Sierra Maestre, including the trek up to La Plata, the hideaway base of Fidel Castro & Che Guevarra in the early years of the Revolution.
Eastern Cuba Holidays
For an idea as to how include the aforementioned highlights, look no further than our Eastern Cuba Highlights itinerary although, please remember, as all our holidays are entirely tailor made there are numerous variations and alternatives we can suggest.