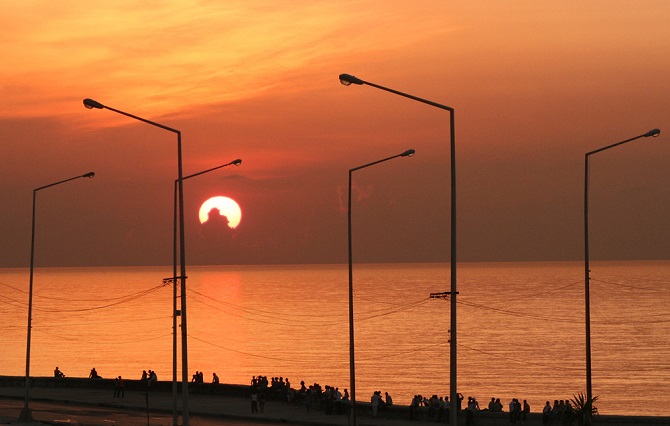 A guide to the key tourist destinations of western Cuba, including Havana, Vinales & Trinidad, and how long to spend at each one.
When I refer to the 'western Cuba' I essentially mean anything west of the town of Sancti Spiritus; a follow-up feature, on the eastern half of Cuba, will follow soon. Please note too, this article relates only to areas of historic, cultural and nature-based interest and not the beach.
Of course, any such advice that I provide is both very personal and highly subjective; lovers of the countryside will inevitably want to spend more time enjoying the great Cuban outdoors while city slickers might never want to leave Havana.
The other important consideration is time. Cuba is a larger island than many visitors realise and if, for example, you only have a week to spare, well, there is a limit to how much you can (or should attempt to) see and do.
Havana
Where better to start then than Havana, Cuba's capital city, especially as most visitors to the island begin their holiday at the city's Jose Marti Airport. Personally, I can't envisage a holiday to Cuba, especially a first trip, that doesn't involve visiting Havana. There is plenty to see and do and, even when you're not seeing or doing, it's a great place to do nothing at all. In a previous article, I wrote about how to spend 4 days in Havana and, for me, this is really the minimum time you need to spend in the city to do it any justice.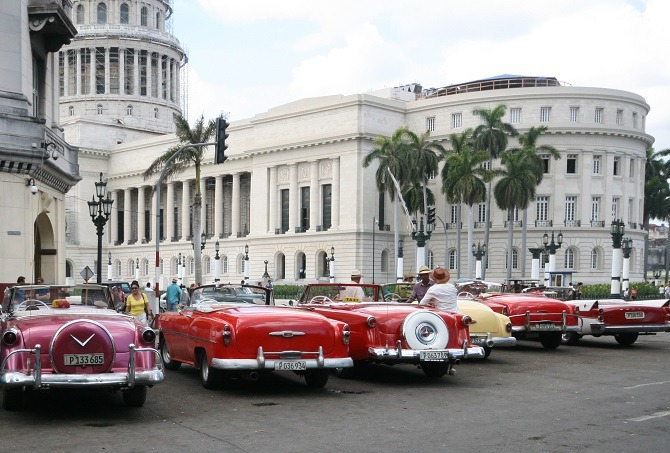 Vinales
Located some 2 hours' drive from Havana in western Cuba, the Vinales Valley is a popular tourist destination, famous for its stunning countryside as well as being home to Cuba's world-famous tobacco crop. Assuming one arrives from Havana, say around noon, I'd suggest spending that afternoon and all of the next day before moving on the next morning, ie 1 ½ days / 2 nights. That allows enough time to take in a walk on the valley floor, take in a tobacco tour, visit one of the nearby caves and just chill out for a while.
Las Terrazas & Soroa
Located midway between Havana & Vinales, and around 30 minutes-drive from each other, Las Terrazas & Soroa are located in some of Cuba's most beautiful countryside. That said, and as with elsewhere in Cuba, there is very little infrastructure in place for enjoying this countryside (ie marked trails, guides) so, unless you are part of a group, it can be slightly frustrating. As there are no towns of any size in the area, there is also little point in visiting independently without your own transport unless you are happy to simply relax, enjoy the surroundings and go for short strolls. I would suggest 1 or perhaps 2 nights at the most, preferably at Las Terrazas.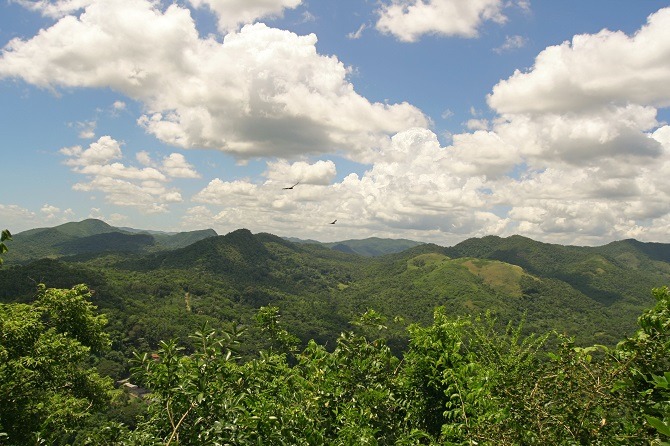 Bay of Pigs Area
Although the Bay of Pigs looms large in Cuban history, there isn't really much to see and do in the area and most visitors are drawn to the area by the lack of development, some decent scuba diving / snorkelling and the boat trip on the lagoon to Guama. If you want to stay in the area, having your own rental car is pretty much a must and 2 nights is about the maximum that I would suggest. Oh, by the way, avoid May if you don't like crabs.
Cienfuegos
The handsome city of Cienfuegos on Cuba's south coast is another UNESCO World Heritage Site and is certainly worth visiting although you can see all there is to see in a full day. Many visitors opt to visit from nearby Trinidad for the day…..
Trinidad
After Havana, Trinidad is the most important tourist destination in Cuba and one which the vast majority of visitors don't allow enough time for. Not only is Trinidad a lovely (UNESCO, again) town in its own right, with a great selection of casa particulares and paladares, it is also a great base. An hour either -side are the towns of Cienfuegos & Sancti Spiritus, to the north are the beautiful Escambray Mountains, to the east the Valley of the Sugar Mills and to the south, just 15 minutes' drive from town, some great Caribbean beaches (shame about the beach hotels!). As an absolute minimum, you should aim to spend 3 nights in Trinidad although you could easily spend a week and not get bored.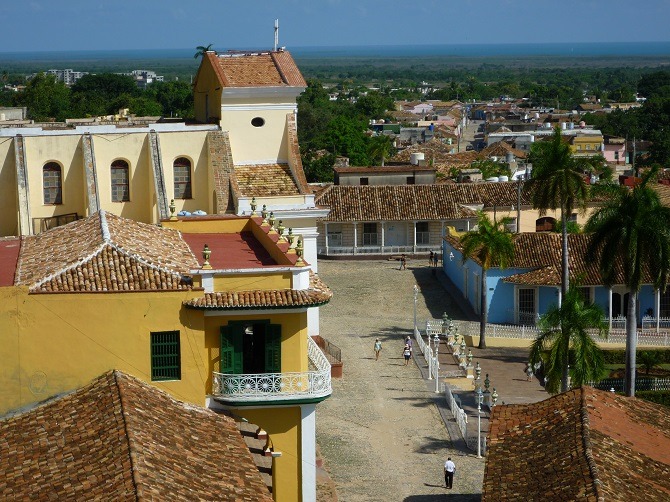 Sancti Spiritus
With Trinidad just an hour's drive away, my general advice is to stay there and visit Sancti Spiritus on a day trip (combined with the Valley of the Sugar Mills). However, for those people travelling the length of the island, in either direction, a night in Sancti Spiritus en-route has plenty to recommend it, perhaps most notably the lack of visitors compared to Trinidad.
Santa Clara
With its strategic cross-roads location, and links to Che Guevara and the Cuban Revolution, Santa Clara is included on most itineraries to Cuba although, more often than not, visitors tend to pass through. It's certainly not as picture-postcard pretty as some other Cuban towns, and suffers from poor accommodation options so, if you do want to stay, 1 night is all you need.
Remedios
In the old days, this charming little colonial town had just the 1 hotel (the Hotel Mascotte) and received very few visitors. With the addition of more hotels and countless casas, Remedios is no longer short of accommodation. However, the majority of visitors – and there are many more than before – are day-trippers who flock to the town from the nearby beach hotels on Cayo Santa Maria. It's a nice town, and worth visiting if you have the time, but perhaps on a day trip from Santa Clara (or vice-verse).
Western Cuba Holidays
For clients looking to join a small group, escorted tour, look no further than our 7 Night Cuba Tour which runs throughout the year and which takes in the key destinations.
For clients who prefer to travel independently, there are literally thousands of potential options. For ideas, have a look at our suggested itineraries: A Taste of Cuba, Natural Cuba & Western Cuba By Bus.
Travel Beyond The Ordinary