Although the church was banned for many years, some 50% of the population identify as Christian and, accordingly, Easter in Cuba is becoming increasingly important.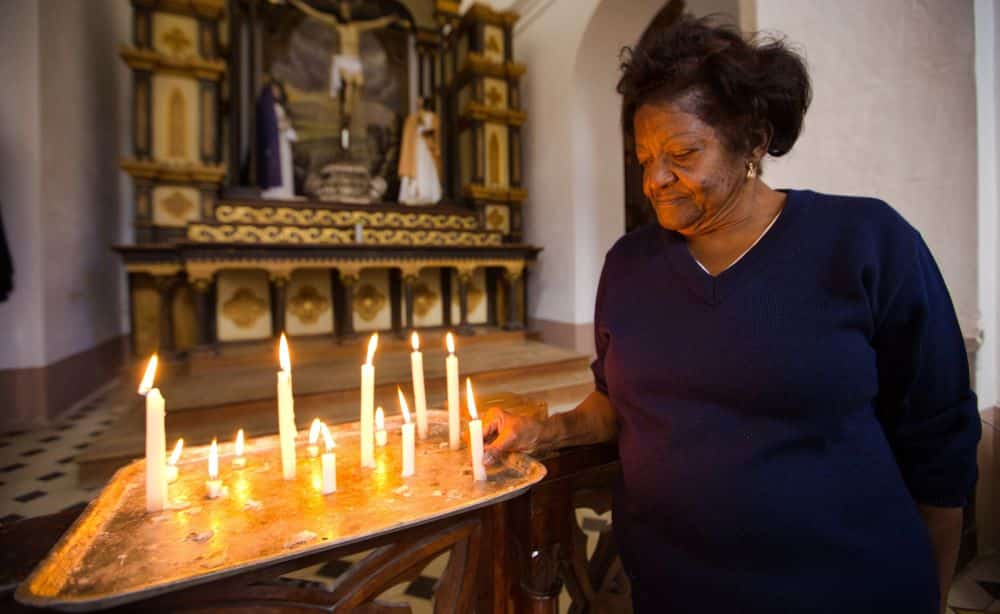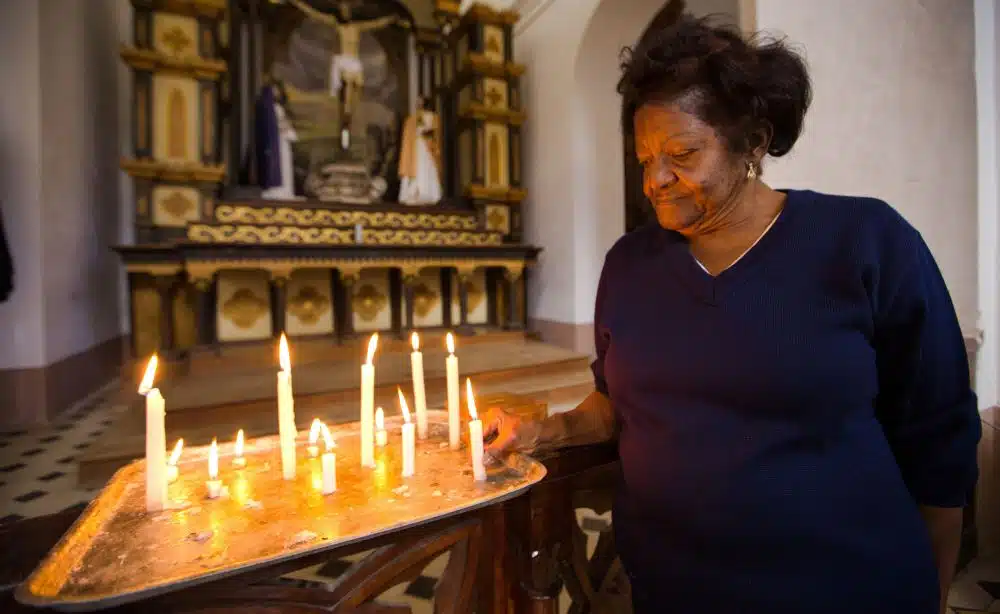 Indeed, Good Friday is now an official public holiday in Cuba and an increasing number of Cubans (the vast majority of Christians are Catholic) visit church over Easter. Although the country lacks the grandiose Semana Santa processions of, for example, Guatemala, traditional events do take place in select destinations such as Trinidad & Camaguey.
As Trinidad is perhaps Cuba's second most important traveller destination after Havana, (pictured below) spending Easter in town (or even at the nearby beach) is highly recommended.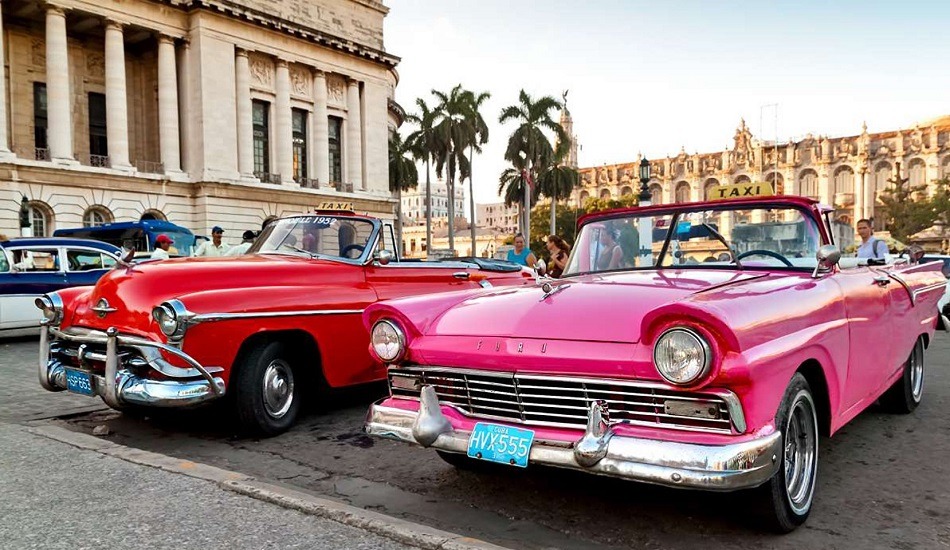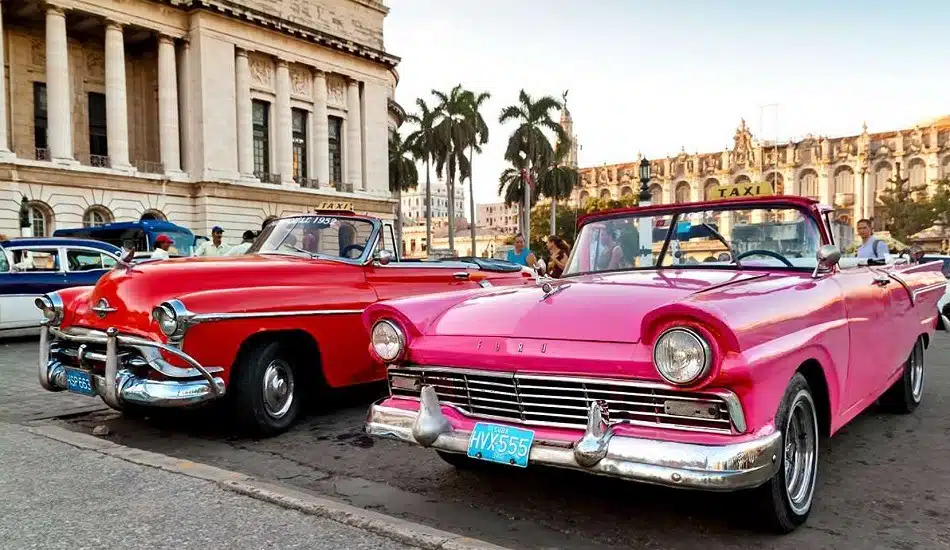 Easter Processions in Cuba
Processions take place in Trinidad between Good Friday & Easter Sunday, although the most important of these is the Way of the Cross procession on Good Friday.
This sombre event starts from the Iglesia Parroquial de la Santisima at approximately 7pm, with the priest and participants carrying a statue of the Virgin Mary through the cobbled streets of Trinidad's historic centre (pictured below), followed by hundreds of residents and a number of visitors, all carrying candles.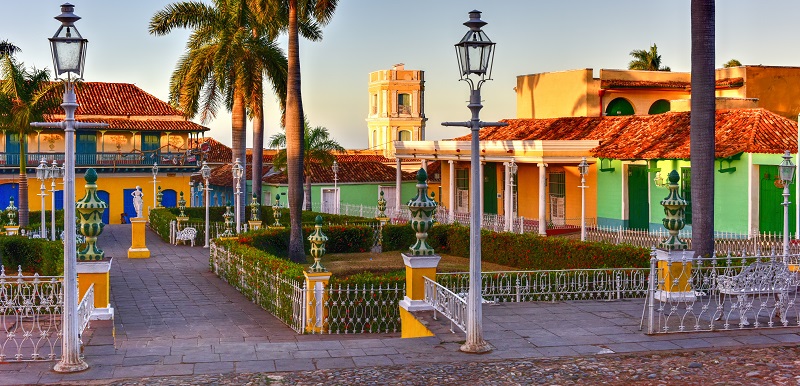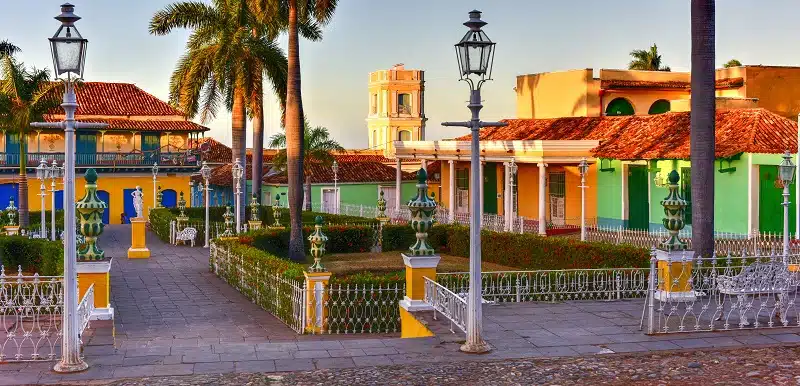 The city of Camaguey is located in the eastern half of the island and, while not as visited as Trinidad, is another beautiful, UNESCO World Heritage destination, famous for its beautiful architecture and baffling street layout, designed to confuse marauding pirates.
Over the Easter period, visitors to Camaguey (pictured below) can enjoy the Procession of the Holy Sepulchre from the Plaza de la Merced to the Iglesia de la Soledad.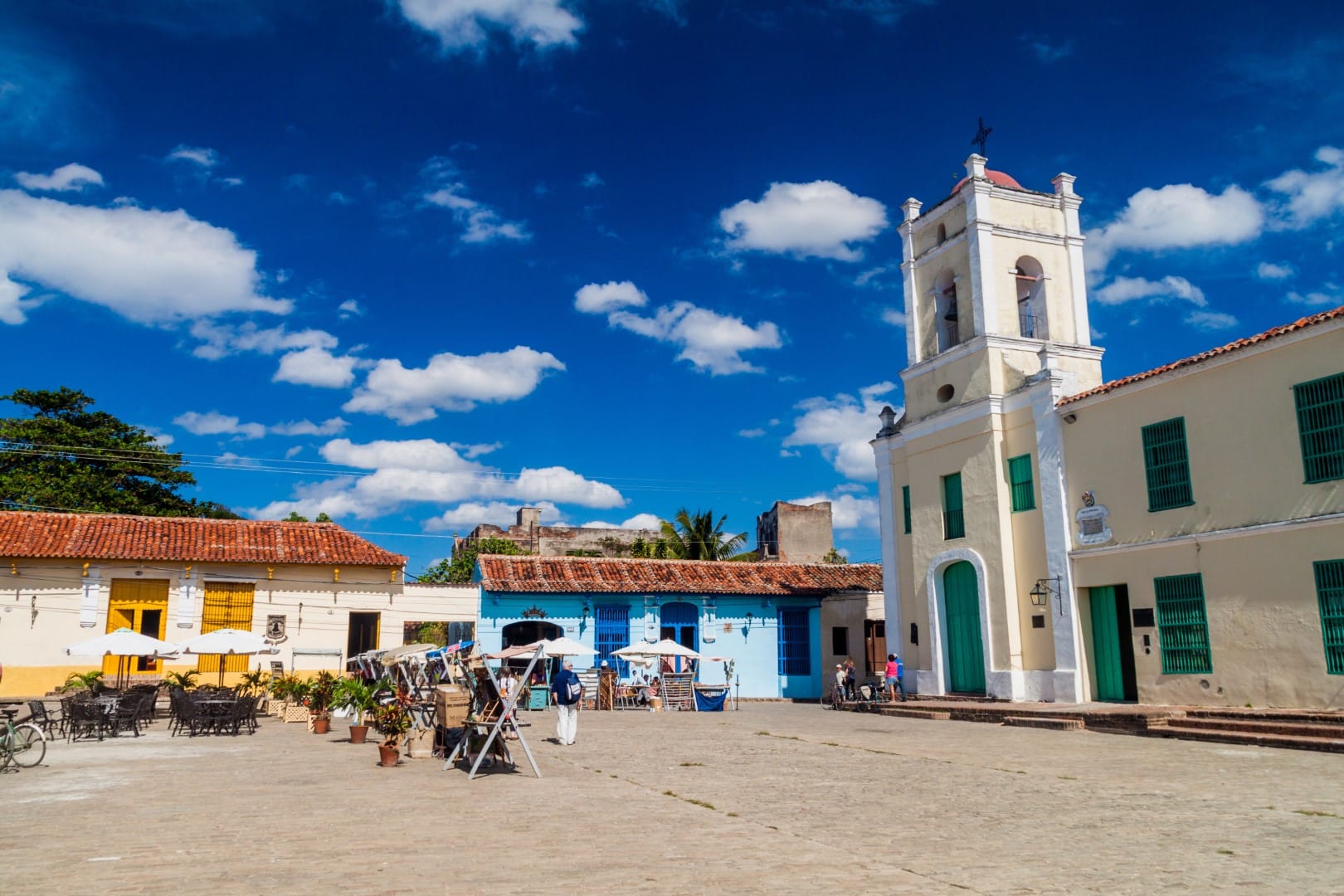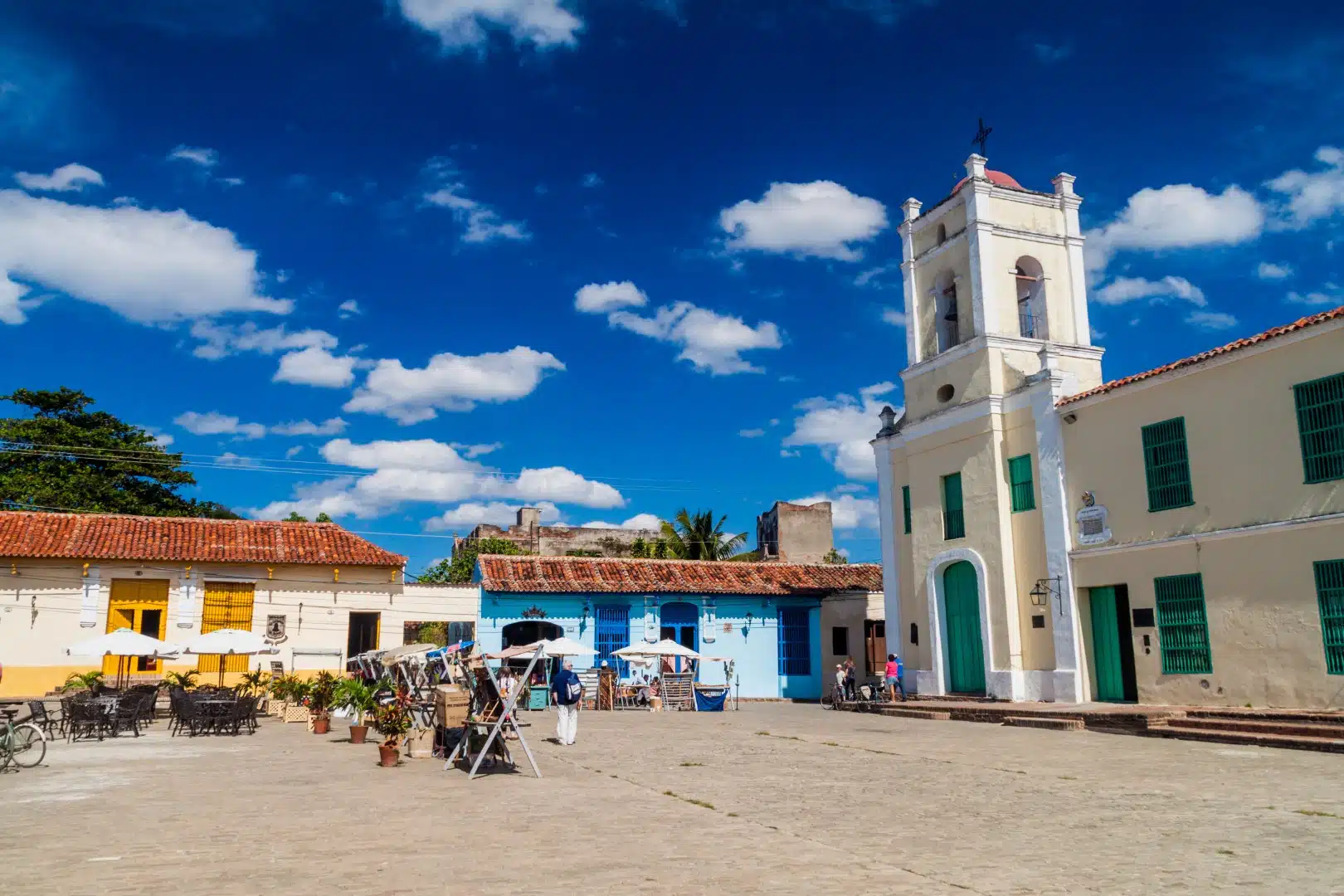 Dating back to the 18th century, the relic carried along by the procession is reputed to have been cast with 25,000 pesos in solid silver coins and is one of, if not the most, valuable religious pieces left in Cuba.
If you're in Santiago de Cuba over Easter, it would also be worthwhile visiting nearby El Cobre, (pictured below) the island's most important pilgrimage site.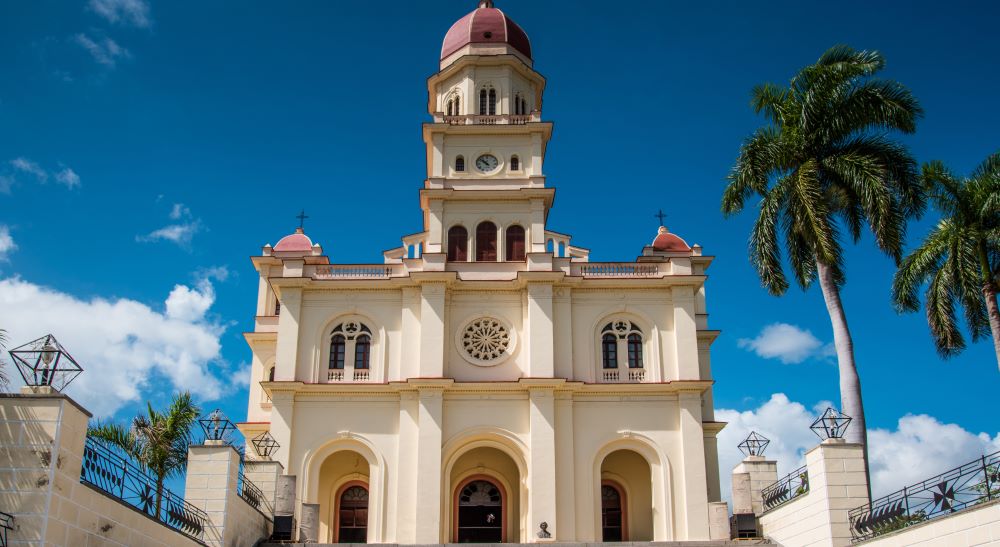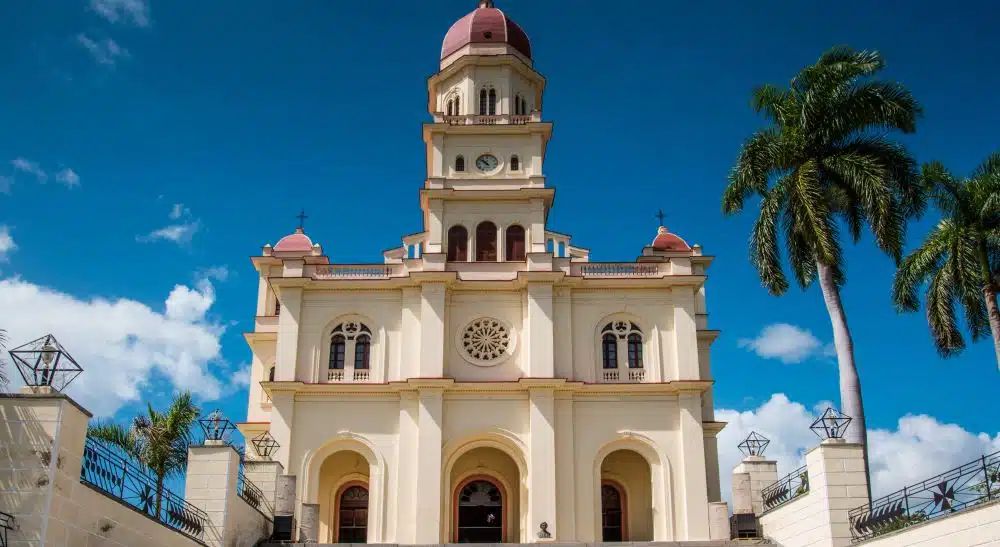 Easter Mass
Churches in Cuba are now free to celebrate mass throughout the year, including Easter & Christmas. Services often take place in the evening and will pretty much always be in Spanish.
If you would like to attend an Easter service while in Cuba, you will need to be in one of its towns and cities; don't expect to find any churches at the country's beautiful, but remote, beach resorts.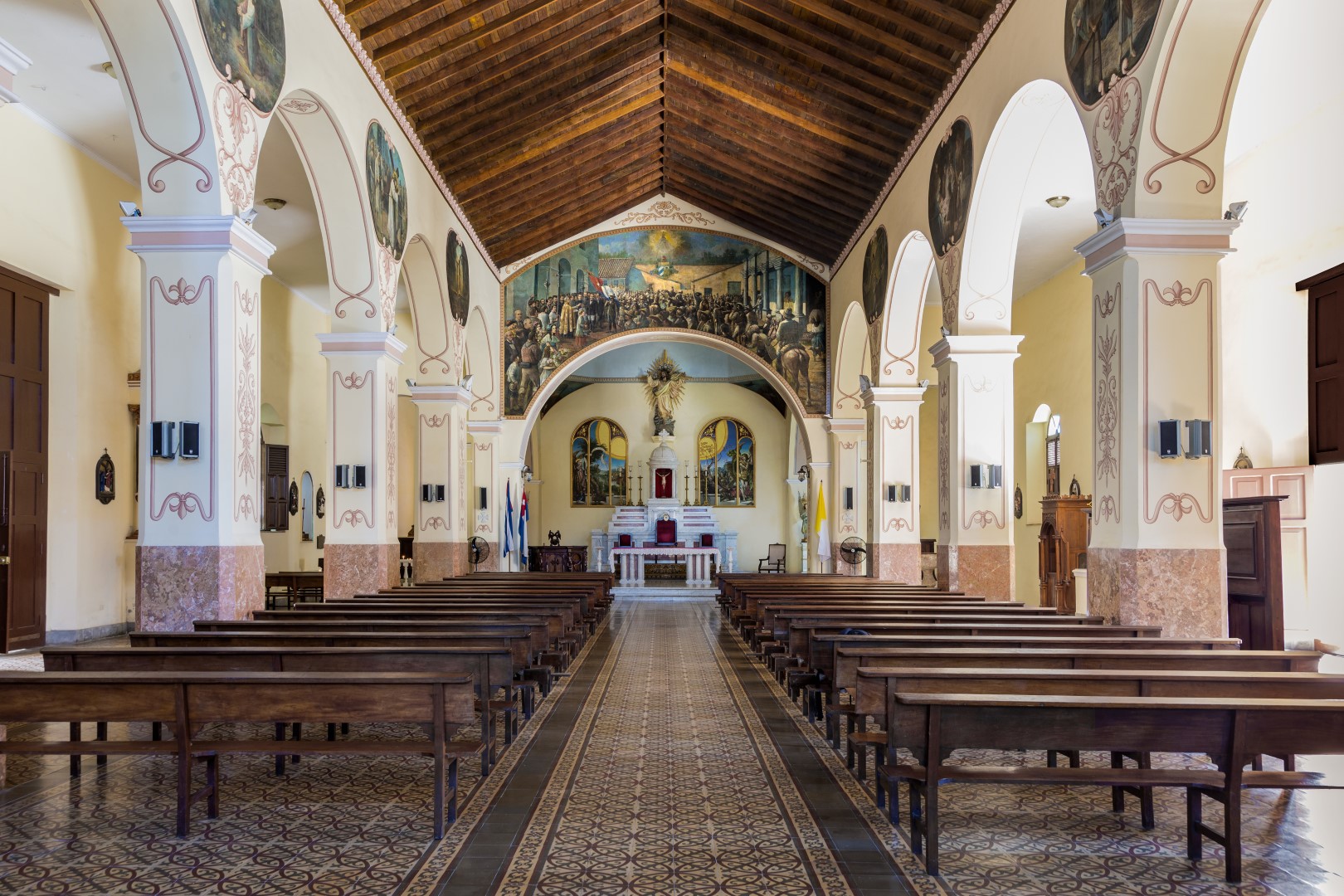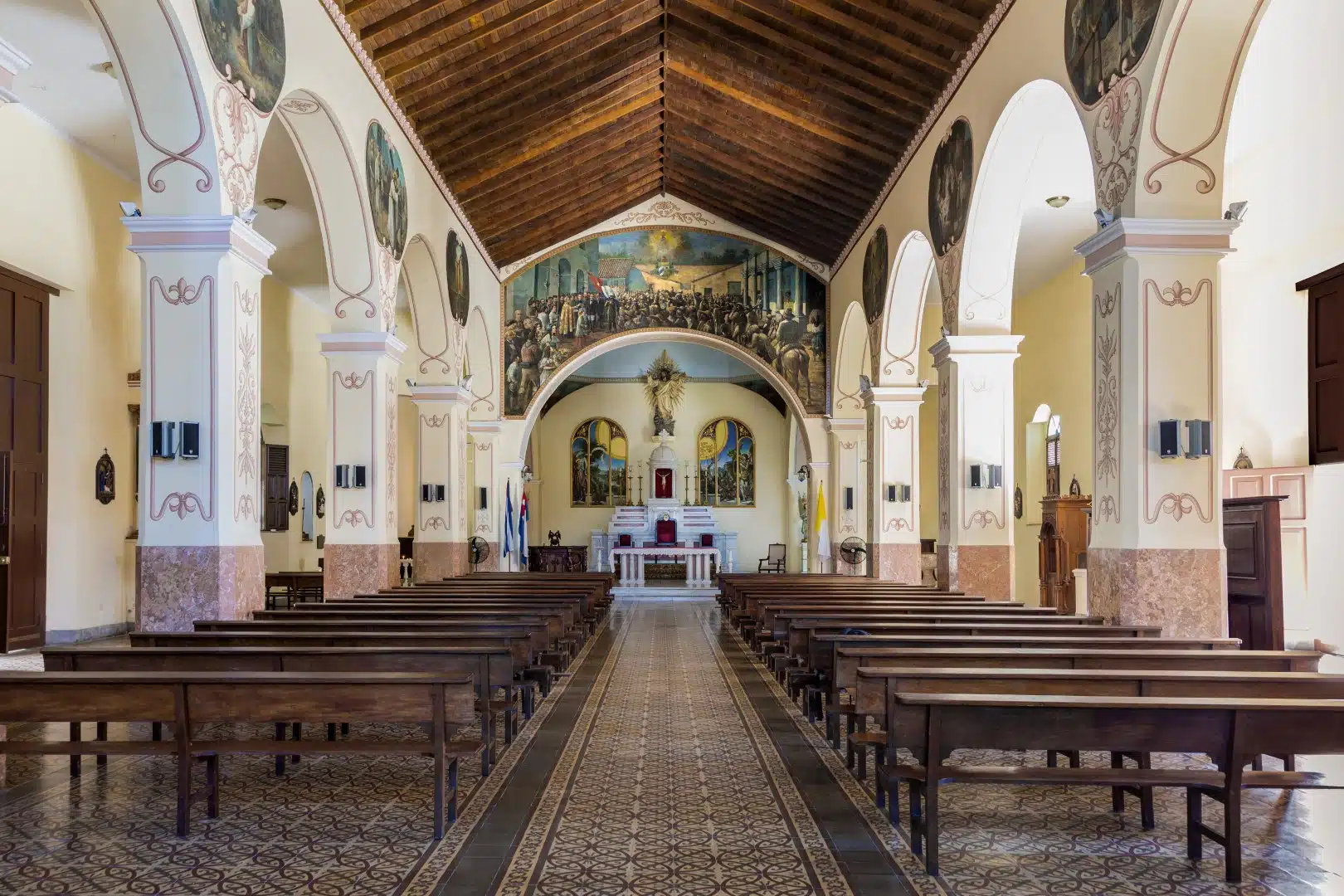 Traditional Easter Meals in Cuba
While Cuban Catholics tend to be pretty relaxed about the rules surrounding the build up to Easter, some of the more faithful adherents will avoid meat during Lent.
One traditional meal that used to be served over Easter, but which you may find hard to track down in a private paladar or restaurant, is Bacalao a la Vizcaina, a salt fish dish that came over to Cuba with the Spanish.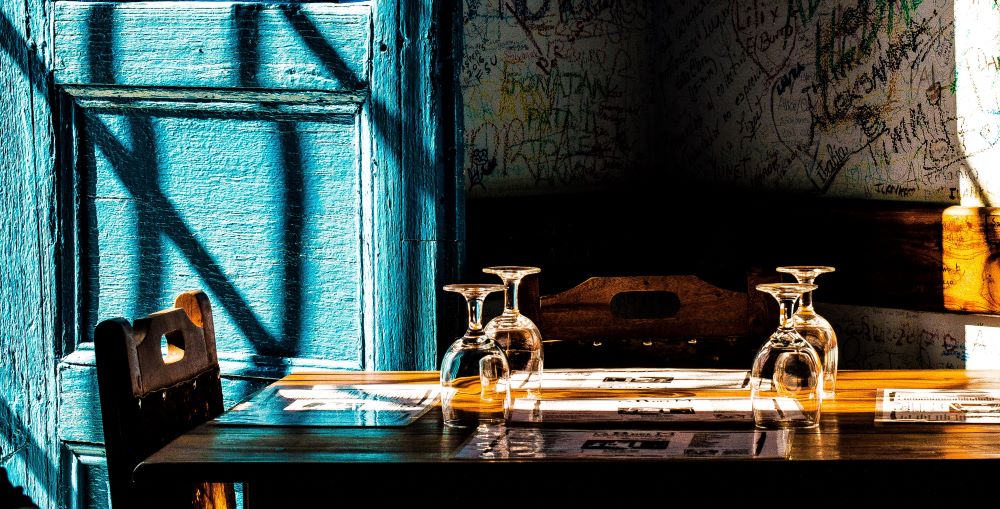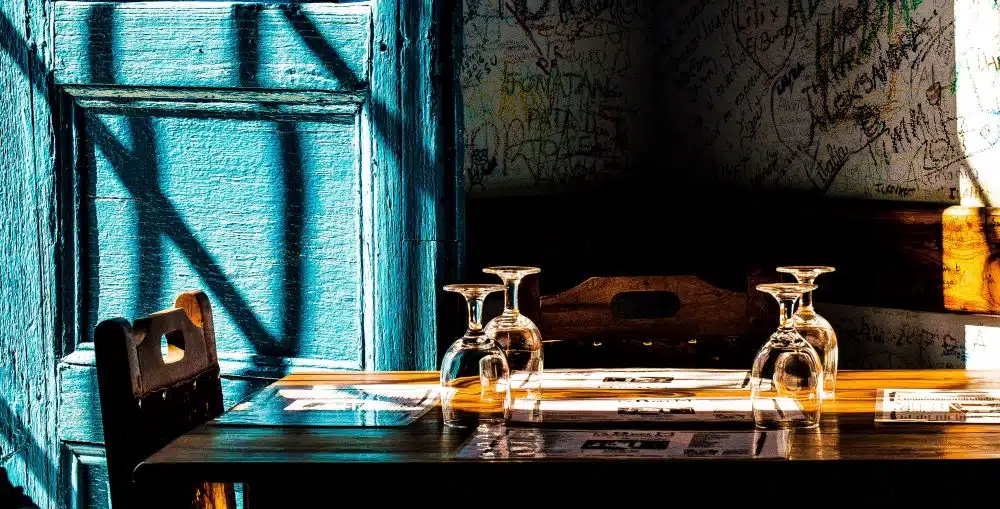 Weather in Cuba Over Easter
The best time to visit Cuba is between November and the end of April and, accordingly, being in Cuba for Easter, be that March or April, is a great time to be there.
Days will be warm to hot but without the often stifling humidity of the summer months while rainfall also tends to be lower during the winter months.
All Beyond The Ordinary Cuba holidays are entirely tailor made so one can easily start with a few days in Havana, then head down to Trinidad for 3 or 4 nights over the Easter weekend before ending up at one of Cuba's many beautiful beaches for a bit of R&R.
To discuss your plans for a holiday to Cuba, please either call us during office hours on 01580 764796 or drop us an email via travel@beyondtheordinary.co.uk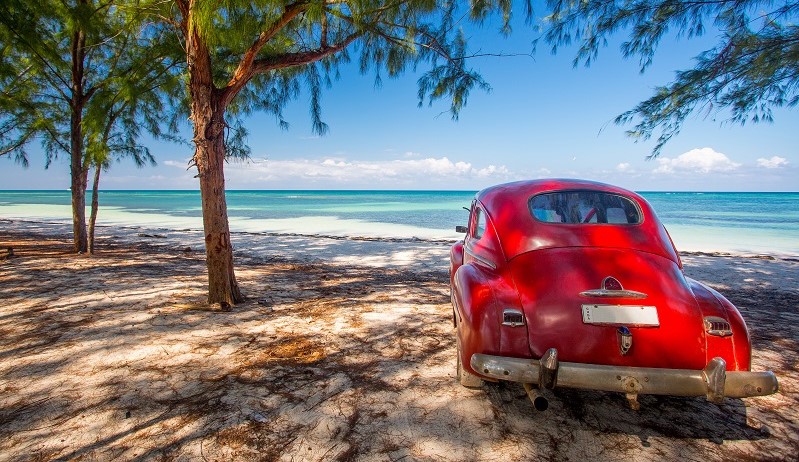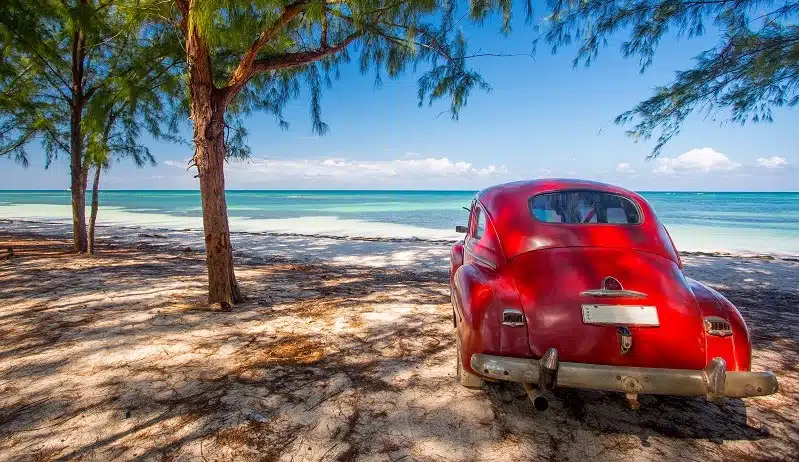 If you're interested in festivals in Cuba, you may also wish to read our feature on Las Parrandas de Remedios which takes place in the build up to Christmas.