Whatever your reasons for wanting to stay connected while on holiday, the good news is that wifi in Cuba is slowly improving.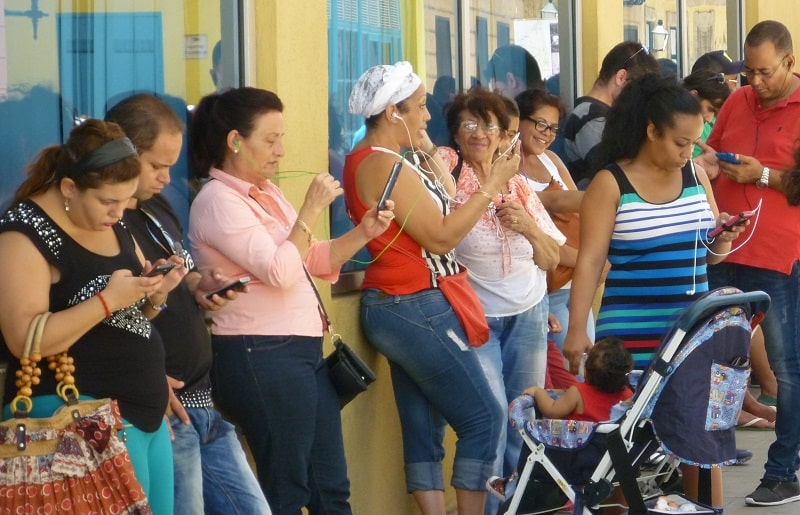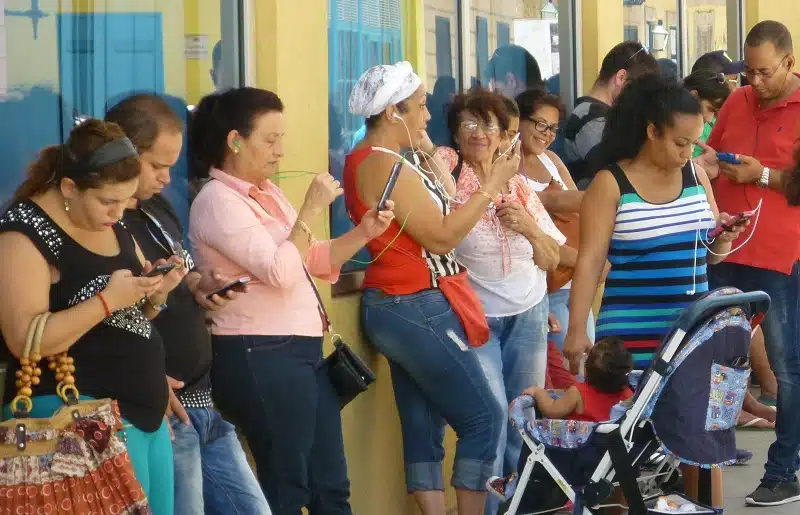 Cynics might suggest that any improvement to wifi in Cuba is hardly surprising when one considers that the island is regularly ranked as being amongst the least connected nations on earth. The only way is up and all that.
Wifi in Cuba hotels
If your holiday to Cuba involves staying in hotels, the good news is that more and more properties (and especially the top-end, internationally managed hotels) are providing free wifi.
In Havana, it is perhaps something of a given that the city's two Kempinski hotels, as well as the Sofitel, boast wifi.
In both Havana and beyond, Spanish hotel group Iberostar has now rolled out free wifi at all its hotels including the Iberostar Grand in Trinidad (pictured below) as well as all its beach hotels.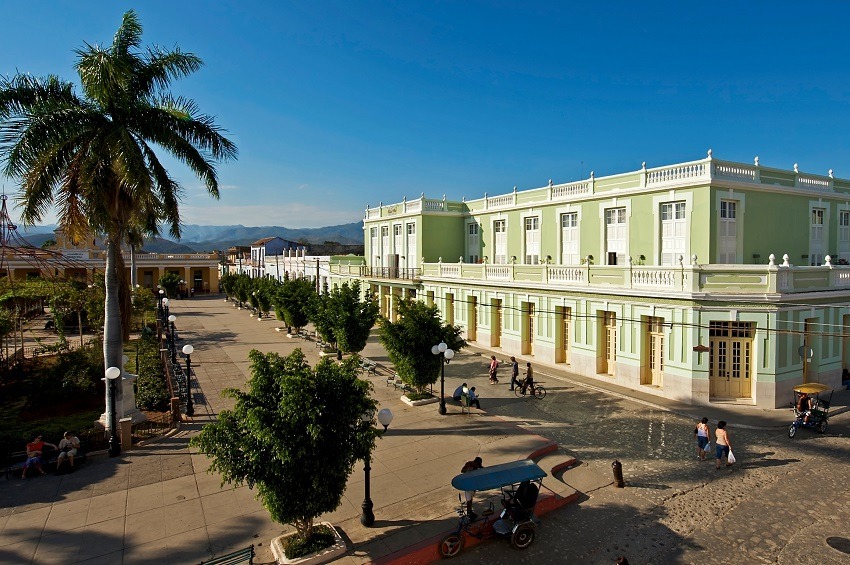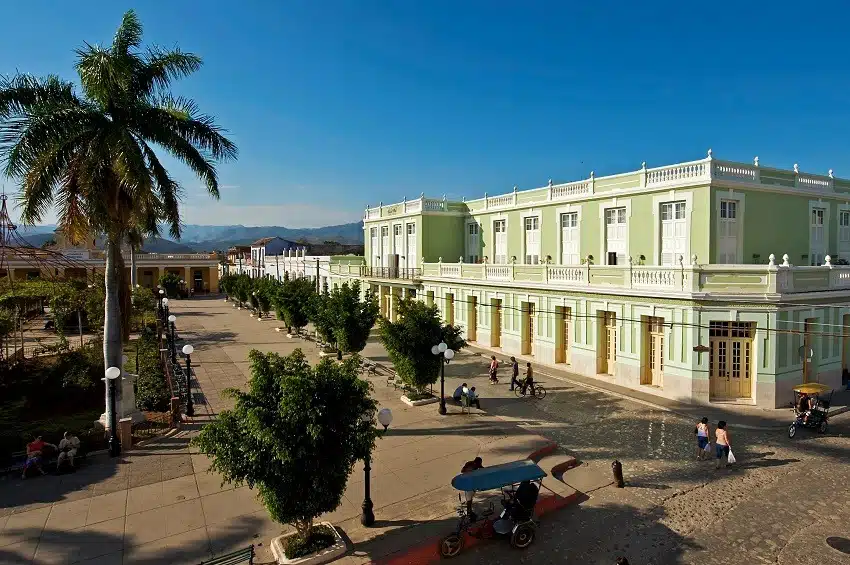 Melia, the largest international hotel group in Cuba, have plans to include free wifi at all their hotels in Cuba by the end of 2022. That includes their hotels in Cienfuegos, Camaguey & Santiago as well as beach hotels (including their luxury Paradisus brand) right across the island.
Even at these international hotels, the wifi in Cuba won't be as fast or reliable as what you are used to at home (unless you live in North Korea that is); still it's a big improvement on where things were, say, 5 years ago.
Matters get rather more frustrating once you leave the confines of luxury / internationally managed hotels.
In Santa Clara, Baracoa, Sancti Spiritus & Vinales for example, all important and popular travel Cuba holiday destinations, hotel options are much more limited and free / reliable wifi is still some way off.
Wifi in casa particulares
If you are staying in a casa particular (a B&B), only a relatively few will have wifi as they need to obtain expensive permits from the state in addition to paying high internet access charges.
Access to the necessary kit (indeed to any internet or tech related kit) is also very limited in Cuba.
As with hotels, any wifi will be restricted to the more upmarket casa particulares and those in the major urban destinations such as Havana (including Gardens Havana, pictured below) & Trinidad.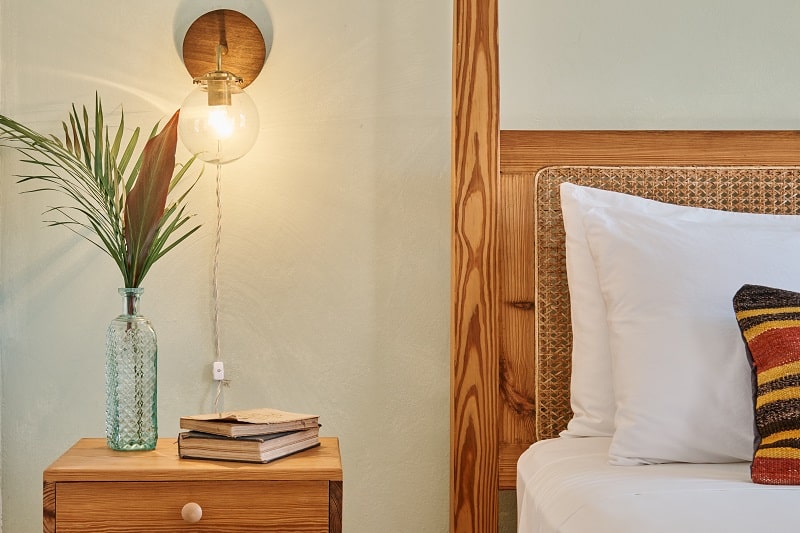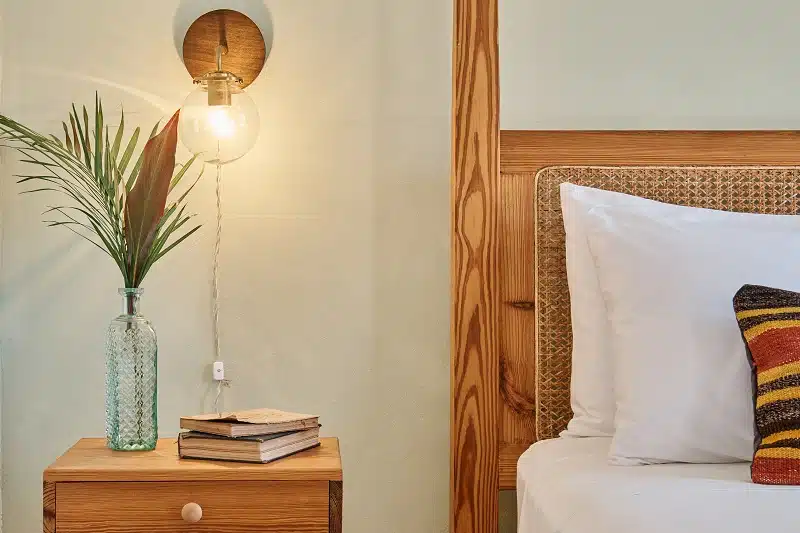 Wifi in Cuba's bars, restaurants, nightclubs, museums etc is also almost unheard of although there are a handful of exceptions (almost always in state owned establishments).
While there are public hotspots dotted around the island's towns and cities, wifi at these locations is even less reliable than in hotels.
As the number of wifi hotspots in Cuba is limited, far more so than pretty much anywhere else you might have visited, you will need to ask around for guidance, ie ask your hotel reception or casa host.
Alternatively, you can visit the ETECSA website where there they list all the public hotspots for wifi in Cuba.
The NAUTA wifi card
To use wifi at public hotspots in Cuba (as well as in some hotels) visitors need to purchase a NAUTA card.
You can buy NAUTA cards at ETECSA offices (ETECSA is the state telecom company that has a monopoly on all telephone and internet communication in Cuba) as well as some hotels and tourist bureaus.
The last time we checked, a NAUTA card valid for 5 hours cost 125 CUP while a 1 hour card cost 25 CUP. Please note that you will need to have your passport with you to buy a NAUTA card.
To access the internet via a wifi hotspot, you will need to scratch off the back of your NAUTA card to display your unique password and login code.
You will be asked for both the password and code when you login, a relatively simple process. When you are finished using the internet, remember to logoff or disconnect from the wifi so that you don't inadvertently waste your precious credit.
Cubacel Tur SIM Card
If you want to make arrangements for wifi access before travelling to Cuba, ETECSA offer the Cubacel Tur SIM Card that can be purchased through a number of authorised providers.
You will then need to collect the card from the Cubatur booth at Havana airport's Terminal 3 or any of ETECSA's office around the country. As with the NAUTA card, you will need to have your passport with you and expect queues / delays.
If you don't want to commit to the card before travelling to Cuba, don't worry, you can purchase the Cubacel Tur SIM Card via an ETECSA office – it just takes slightly longer.
International Roaming
Many international mobile operators allow roaming in Cuba although charges can be very high, ie £3 a minute for making calls, £1.25 a minute for receiving calls, £6 per MB for data.
If you need to be contactable for work, family etc then it's good to know that roaming is an option but, aside from the cost, do remember that reception will be very patchy, especially away from the main cities and beach resorts.
Aside from emergencies, if you don't really need to be contactable, just tell everyone that (a) you're on holiday and (b) you'll be in Cuba. They will understand.
If you are travelling as a client of Beyond The Ordinary, and your family need to get hold of you in an emergency, they can contact our office and we will pass on any message via our local agents.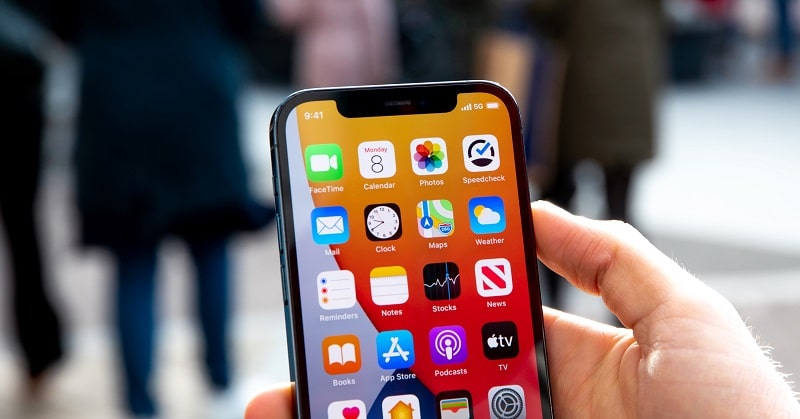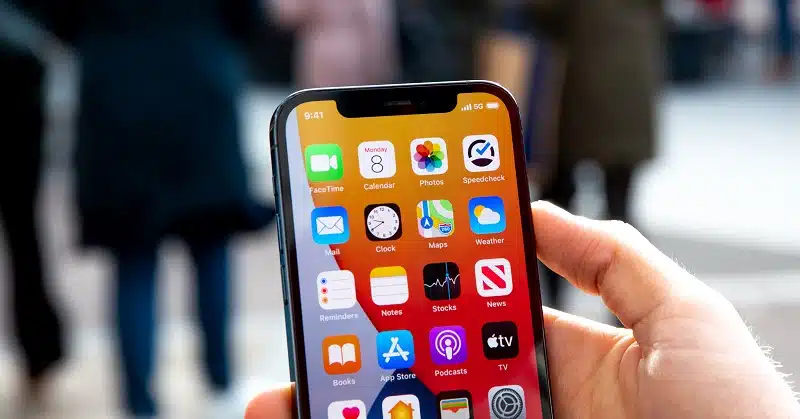 Other internet issues to consider
Many visitors to Cuba assume that a huge chunk of the internet will not be available to them.
While it is true that the Cuban authorities do block certain websites for opaque reasons of 'national security', many visitors are surprised at just how many sites can be accessed, including Messenger & WhatsApp. Tech-savvy China blocks more sites than Cuba.
On a more practical level, due to the aforementioned issues with accessing the internet in Cuba, if you plan on using maps to explore the island, be that simply wandering around Old Havana on foot or driving the length of the country by hire car, the best option (ok, the only option) is to download maps before you arrive. The Google Play site is as good a place to start as any.