Cuba / Travel
Cuba Honeymoon
Combining exploration with relaxation
The Caribbean has long been a popular choice for newly wed couples but none of the other islands can come close to matching a Cuba honeymoon for its combination of history, culture, countryside and beaches.
As all Beyond The Ordinary holidays are tailor made, we don't define what makes the perfect honeymoon – you do.
If you wish to spend two weeks at the beach and do nothing else, no problem, we can arrange that. Alternatively, you might have no interest in going anywhere near the beach; no problem, we can put together an itinerary without a grain of sand in sight.
Or if, like the vast majority of our customers, your reason for choosing a Cuba honeymoon is to be able to combine exploration with relaxation, there are all manner of suggestions we can make.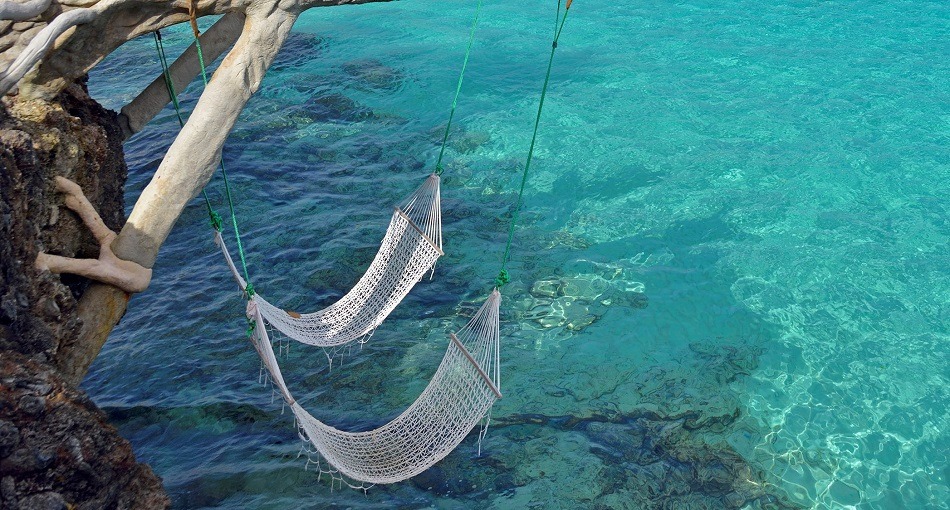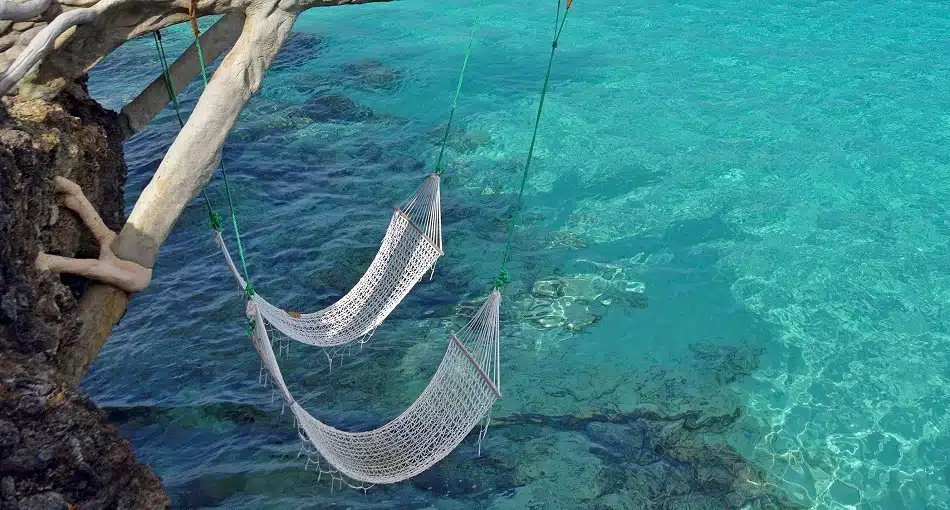 Flights
Getting to Cuba is relatively straightforward, no matter where in the UK you live.
While there are currently no direct, scheduled flights between the UK & Cuba, there are daily indirect flights via Madrid & Paris with Air Europa, Iberia & Air France. All three airlines offer the opportunity to upgrade to business class while Air France also offer a Premium Economy option.
Please note that we only work with scheduled airlines, all of whom only operate to Havana, but should clients wish to arrange their own flights, including charter flights, we are more than happy to just take care of the ground arrangements.
For more detailed flight information, please visit our Cuba Flights page.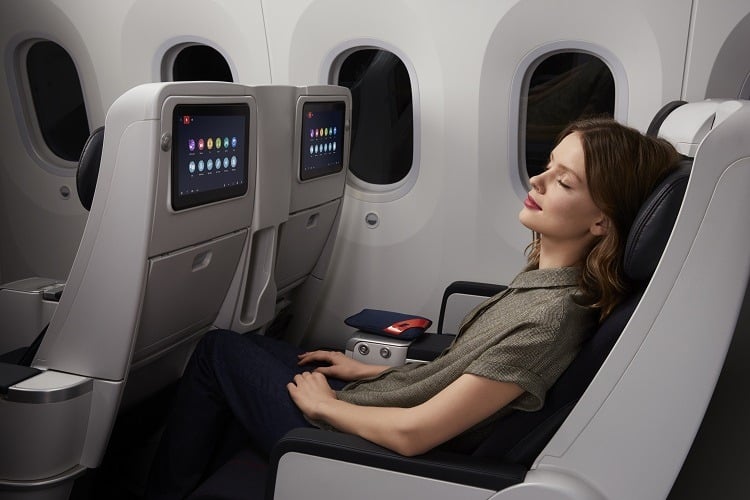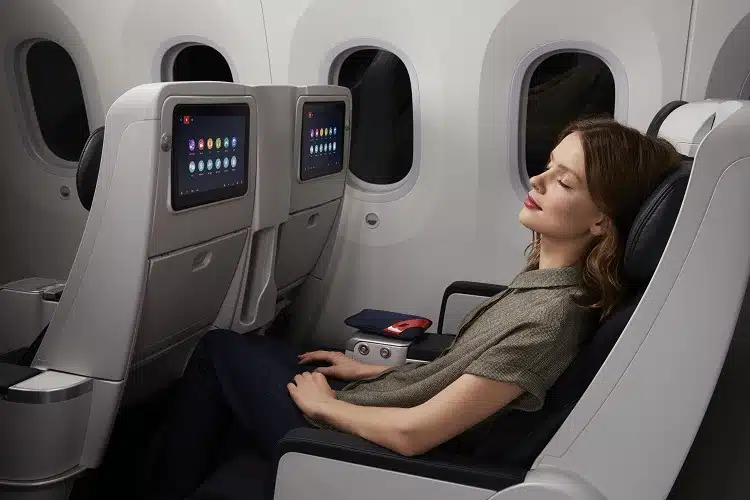 Start your honeymoon in Havana
All our featured airlines fly to Cuba's capital city, Havana, arriving from late afternoon onwards.
Not only is their masses to see and do in the city (please visit our Havana Travel Guide for more information), it's also an incredibly atmospheric and romantic destination in which to begin one's honeymoon.
On arrival, why not begin your honeymoon in style and book a classic American car from the 1950s or 60s for your transfer into the city?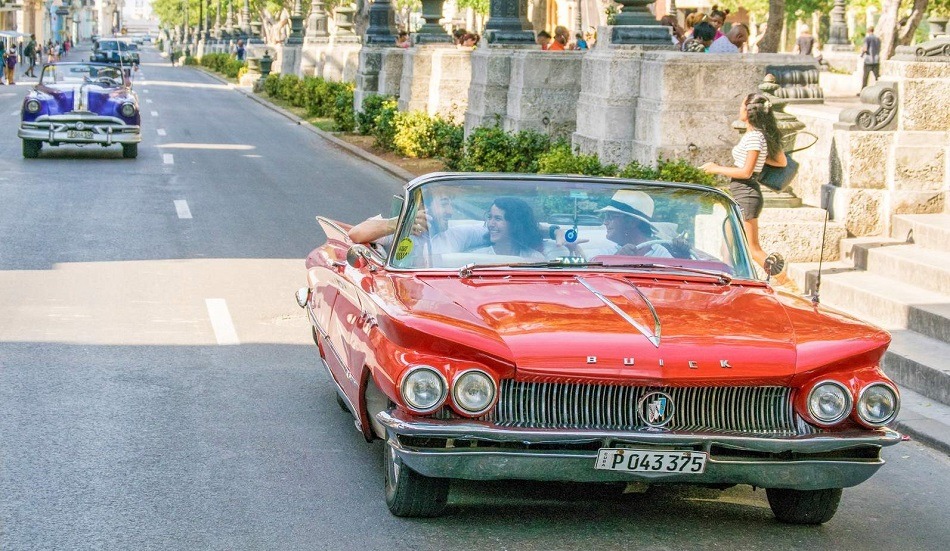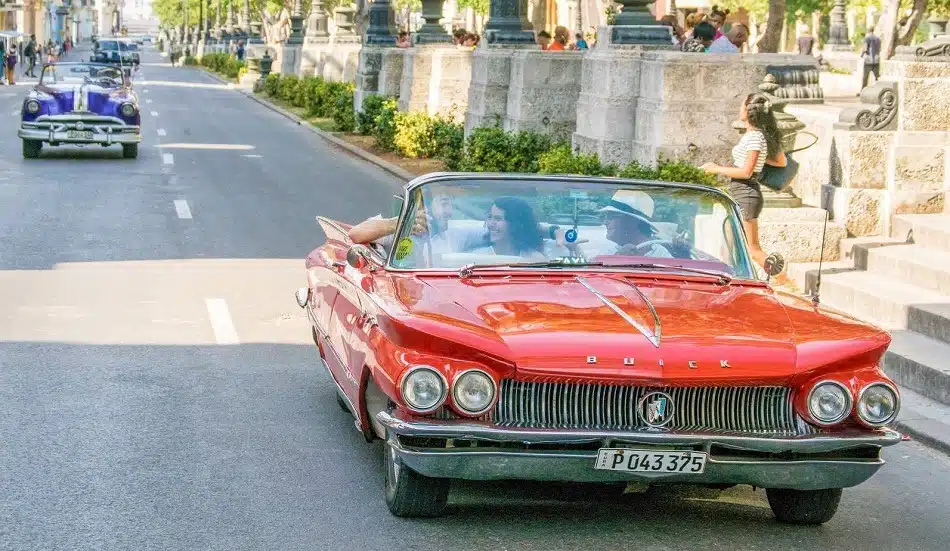 When it comes to accommodation, Havana boasts four genuine, luxury hotels, all located within a short walk of each other in the city's historic quarter, Old Havana.
Alternatively, for those clients looking for something a bit different, you may wish to consider staying in a casa particular (B&B) such as Casa Madero.
How long you spend in Havana is entirely up to you (we suggest four days) as is how you choose to spend your time.
If you wish to be left to your own devices, no problem. If you want us to arrange local sightseeing Trips for you, there are plenty of options we can suggest. Salsa lessons anyone?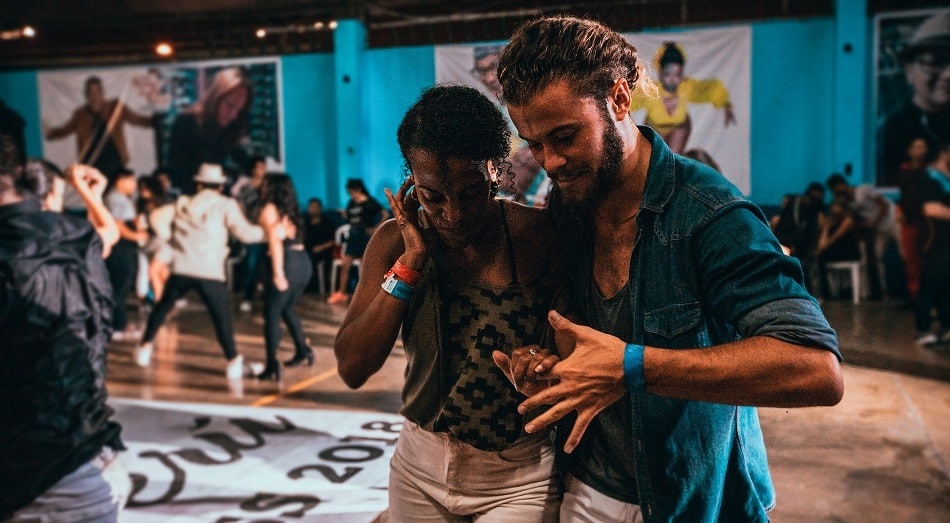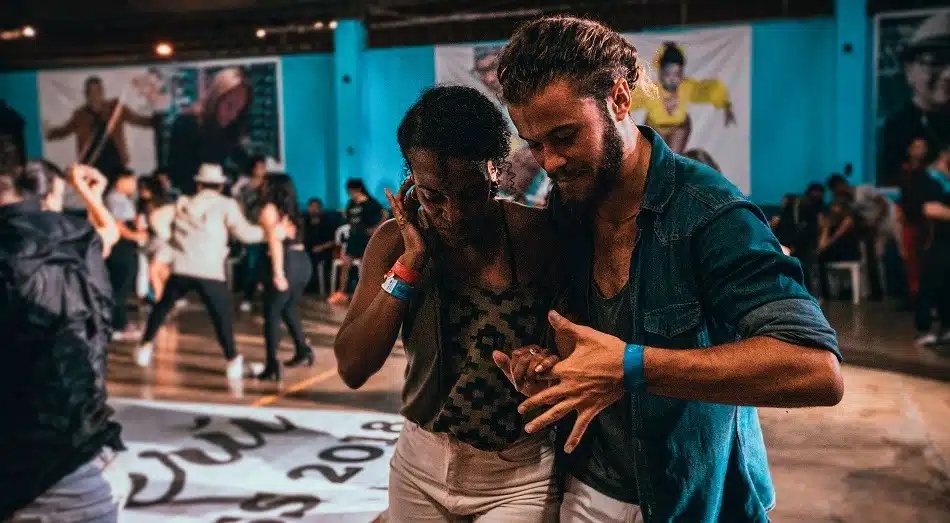 Before you head to the beach
Assuming that you do wish to spend time at the beach, but if you're not quite ready yet, we would suggest heading to the small, colonial town of Trinidad on Cuba's south coast.
Not only is Trinidad the most beautiful town in Cuba, and hopelessly romantic, it also serves as a great base from which to explore nearby towns and ruined sugar estates, go hiking in the mountains and cool off afterwards in beautiful, natural pools. Heck, it even has lovely beaches just 20 minutes' drive away.
It is also home to two of the better urban hotels outside of Havana as well as some of the island's best casa particulares.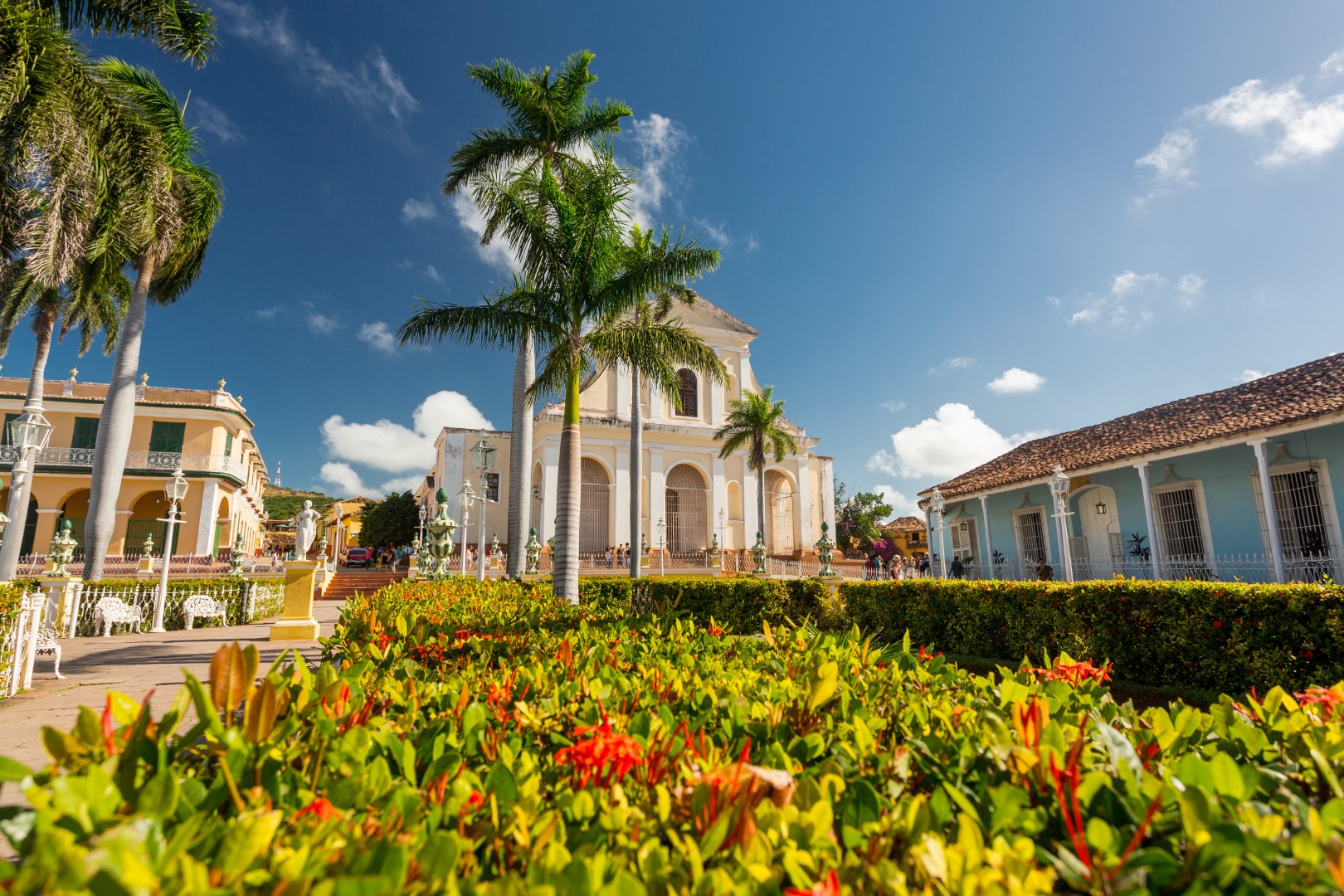 Honeymooning at Cuba's beaches
As mentioned, not only is Trinidad a beautiful town with lots to see and do nearby, it also has a lovely nearby beach. Finally, too, it has a beach hotel that we can recommend, the Melia Trinidad.
In fact, Trinidad is the only place in Cuba where one can combine time spent exploring with time relaxing at the beach. So, if simply sitting by the beach all day isn't for you, Trinidad probably is.
While Trinidad is located on Cuba's south coast, approximately 5 hours' drive from Havana, the vast majority of Cuba's beach resorts are located along its north coast, running east from Havana, all the way to Guardalavaca.
Cuba's original and largest beach resort, Varadero, is located just two hours' drive from Havana and, although there are too many hotels to call it a romantic honeymoon escape, it is home to some of Cuba's best beach hotels as well as plenty to do in terms of beach & watersports activities.
Approximately five hours' drive from Havana are the islands known as Cayos de Villa Clara (including Cayo Las Brujas, Cayo Ensenachos & Cayo Santa Maria), less developed than Varadero and home to two of Cuba's smallest, most intimate (and Adults Only) beach hotels, the Melia Buenavista and Royalton Cayo Santa Maria.
Both the Cayos de Villa Clara and Varadero make for easy, twin centre Cuba honeymoons with Havana or, if you include Trinidad, three centre Cuba honeymoons.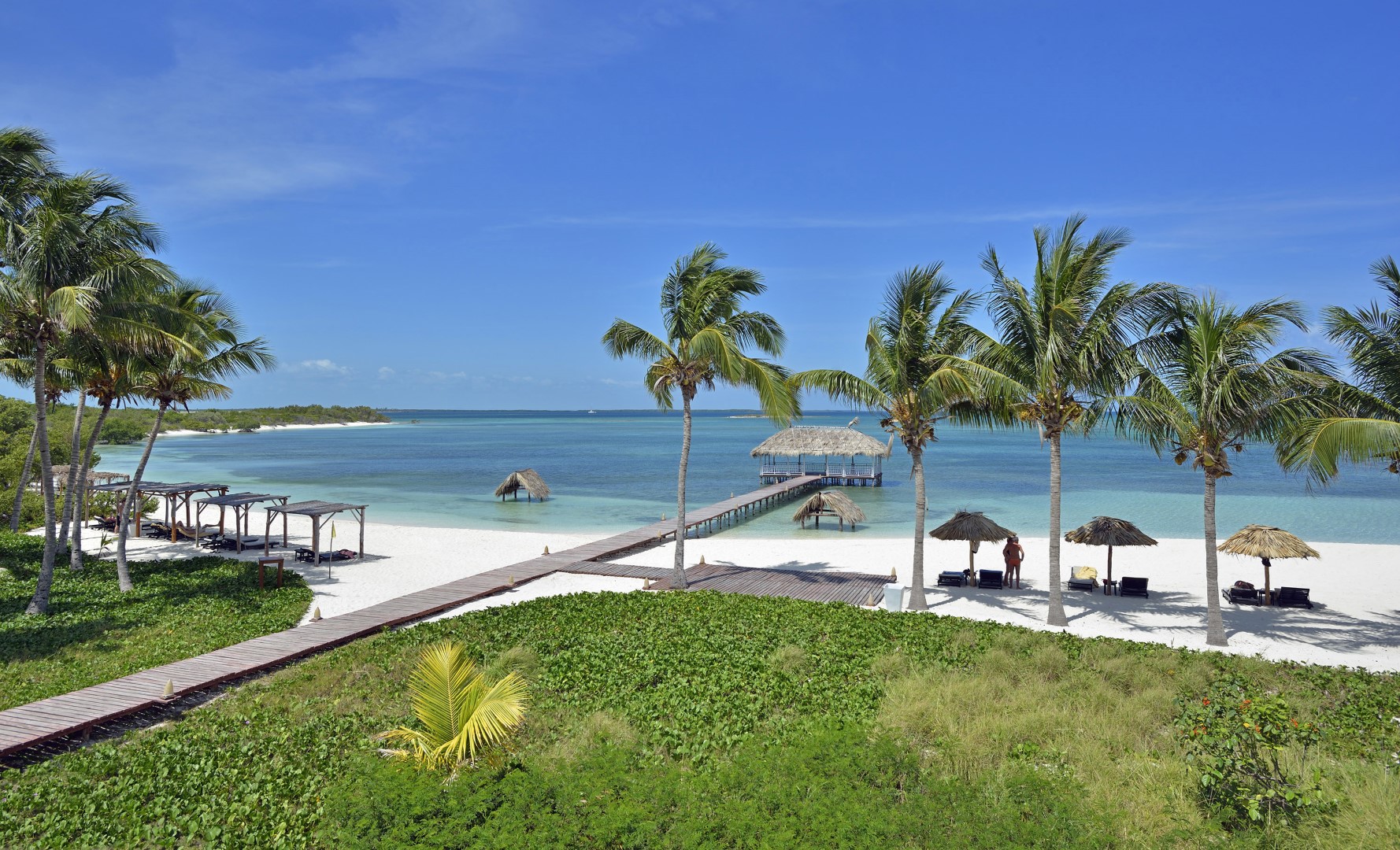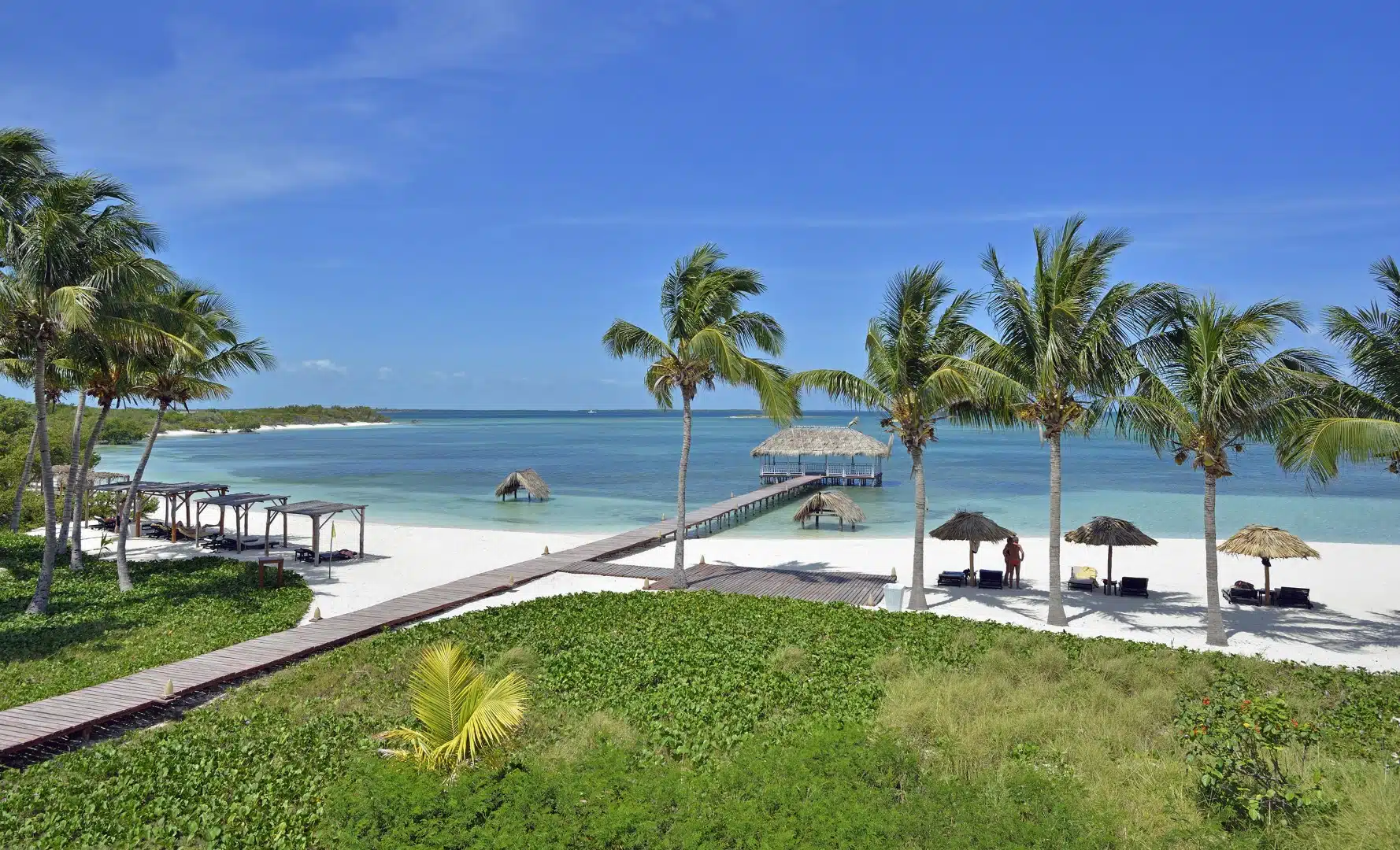 Beaches further afield
While the aforementioned destinations are all within easy reach of Havana, further down Cuba's north coast are two of the island's best beach hotels, namely the new Cayo Guillermo Resort by Kempinski (in Cayo Guillermo) and the Paradisus Rio de Oro in Guardalavaca.
Both are lovely hotels, and excellent honeymoon options in their own right, although combining either with Havana can be problematic due to the distance involved and current issues with Cuba's transport system.
Adults Only hotels
Kids are lovely, we can all agree on that, just perhaps not on your honeymoon.
Although there are no Adults Only hotels in Havana, both our recommended hotels in Trinidad town (the Iberostar Grand Trinidad & Hotel La Popa) are.
Perhaps most importantly, many of Cuba's best beach hotels, including those generally considered most suitable for a honeymoon, are Adults Only.
For further details, please visit our Cuba Adults Only Hotels page.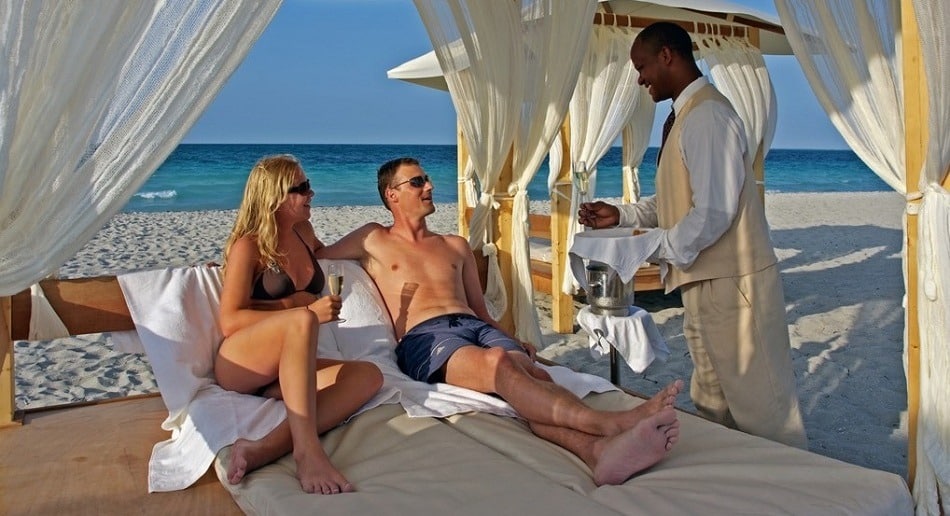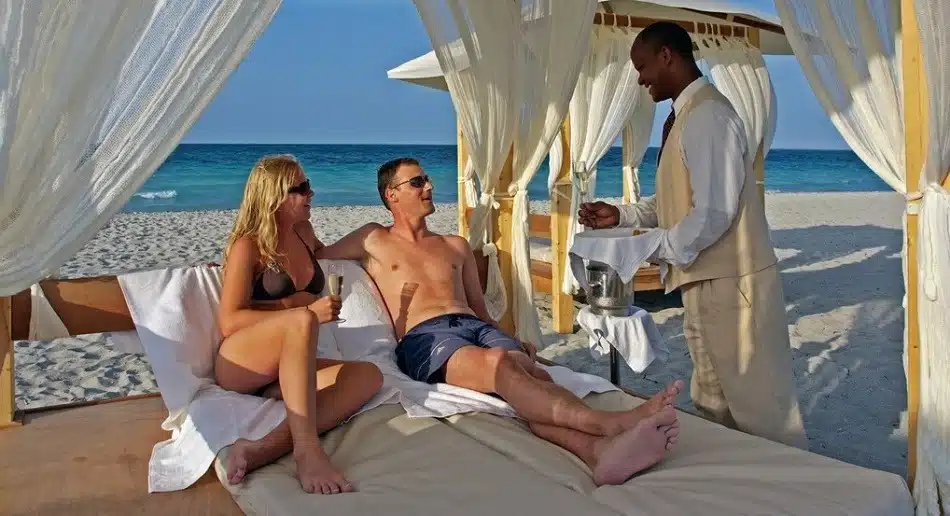 Hotel honeymoon offers
Most beach hotels in Cuba will offer some form of honeymoon offer, most typically a free room upgrade (but generally subject to availability on arrival).
Start planning your honeymoon
As all our holidays are entirely tailor made, we don't provide any off-the-shelf honeymoon packages; it's just not what we do.
Having been involved with Cuba since the mid 1990's, we have travelled the length of the island and know all our featured destinations from first-hand experience.
So, to start planning your Cuba honeymoon, give us a call on 01580 764796 or drop us an email at travel@beyondtheordinary.co.uk.
Getting married in Cuba
If you want to be really different, we are also able to arrange weddings in Havana. It certainly makes planning the honeymoon travel arrangements slightly easier.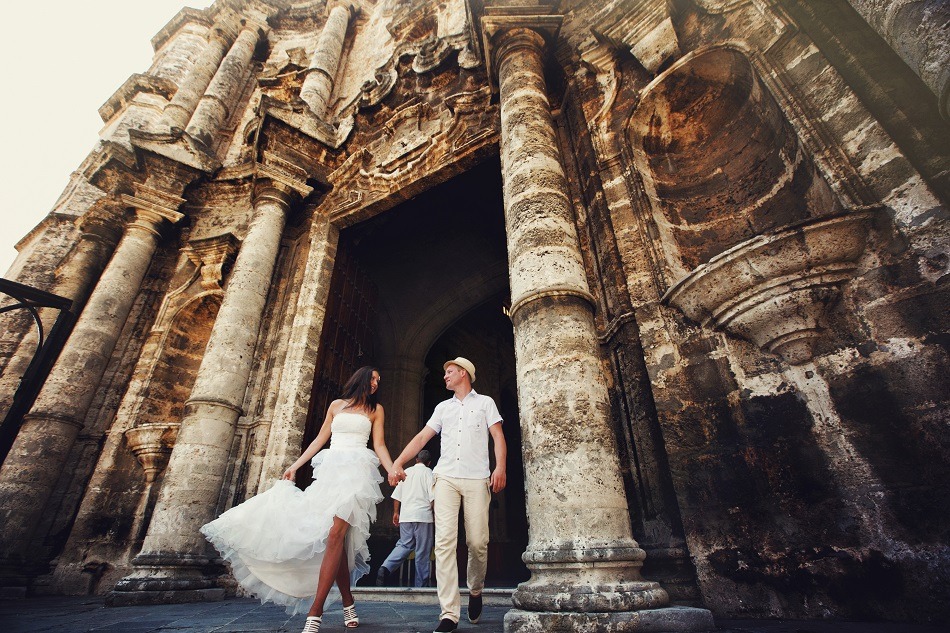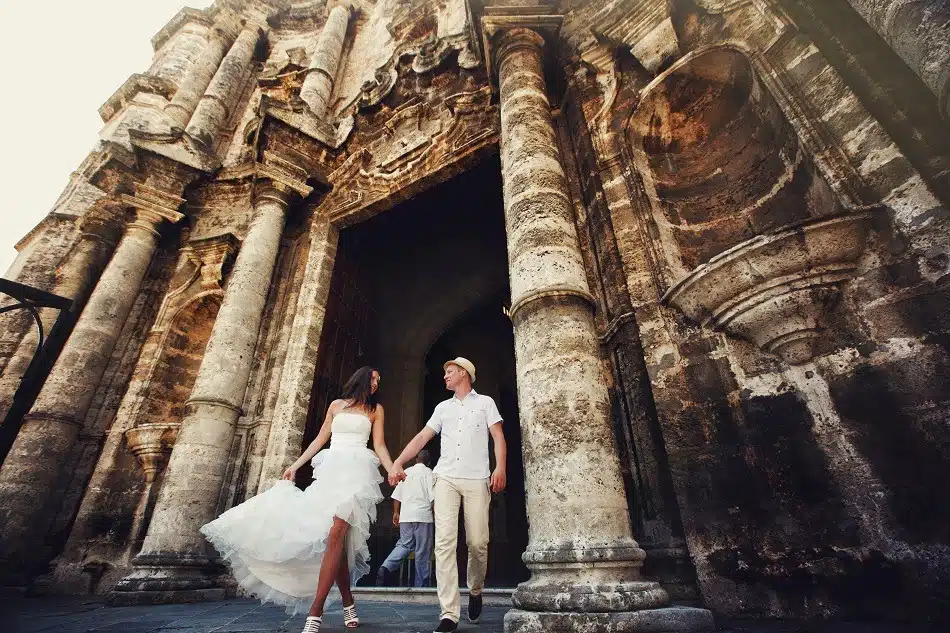 January

February

March

April

May

June

July

August

September

October

November

December