Primarily visited for its beautiful beaches and world-famous for its superb Mayan ruins, the Yucatan Peninsula is also home to four wonderful colonial centres.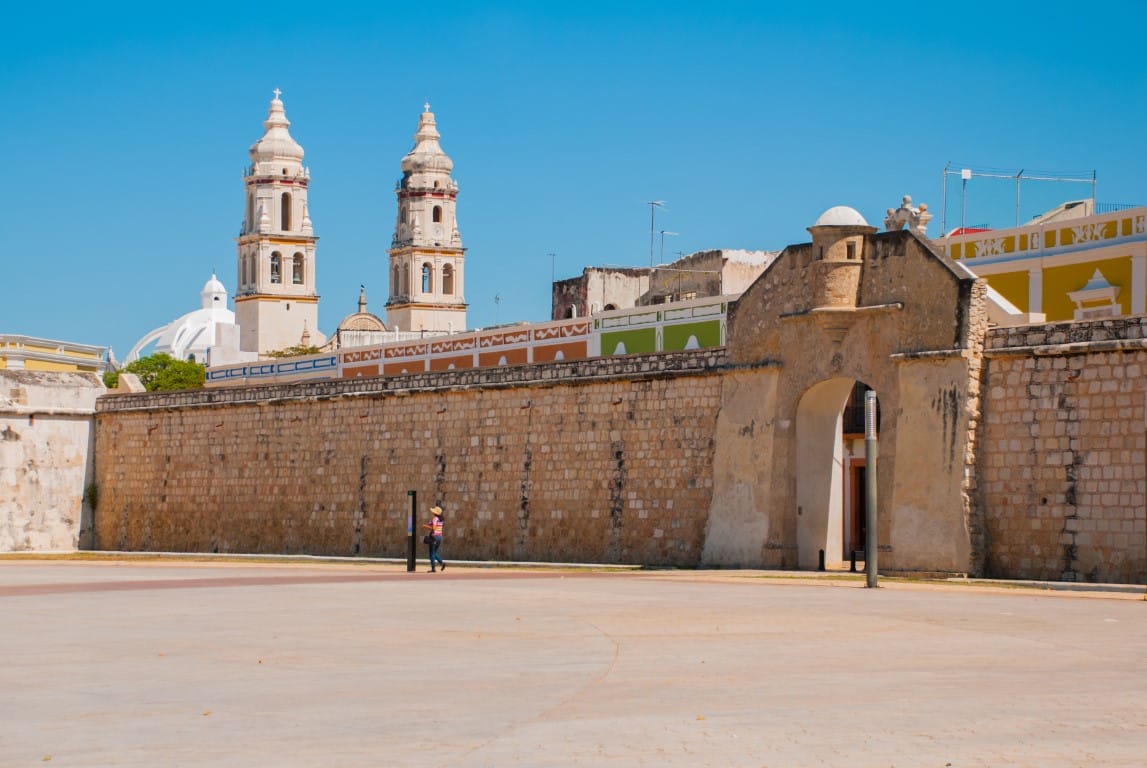 Valladolid
This charming, little colonial town, located roughly midway between the east and west coasts, is both a destination in its own right as well as a great base.
Centred around a traditional Spanish plaza, Valladolid retains plenty of colonial-era architecture and, due to its compact size, can easily be explored on foot.
The world-famous Mayan ruins at Chichen Itza are less than 30 minutes' drive away while the town is also a great base from which to explore further Mayan ruins at Coba & Ek Balam, the wonderful birdlife at Rio Lagartos and a number of nearby cenotes.
Although Valladolid itself can be visited in a day from the beach resorts of the east coast, with so much to see and do plus a decent range of accommodation, bars and restaurants, I would suggest at least 3 nights.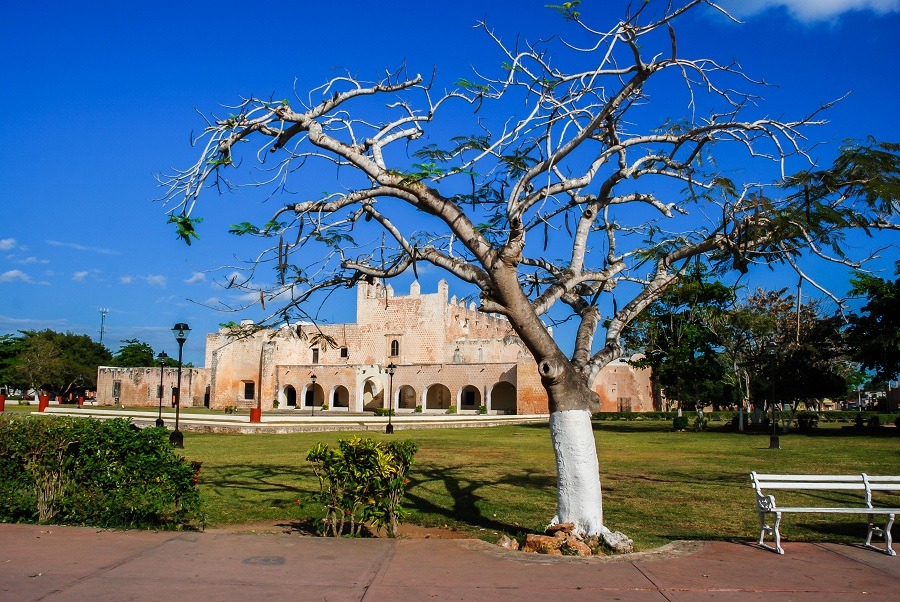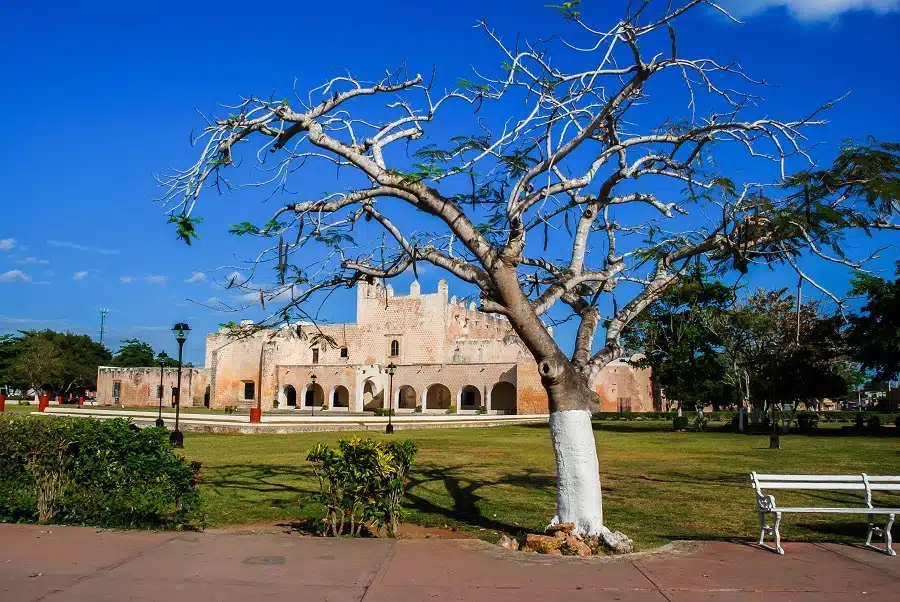 Izamal
Known as the Yellow City – much of the city centre was painted yellow for the Pope's visit in 1993 – Izamal is even smaller than Valladolid and, because of its proximity to the city of Merida, the relatively few visitors that it receives tend to simply pass through.
However, not only is Izamal both wonderfully picturesque and laid-back, it is also home to the must-visit Convento San Antonio de Padua, as well as, somewhat incongruously, a number of Mayan pyramids.
Although tourist facilities are perhaps more limited in town, there are wonderful options to stay in converted haciendas at nearby Hacienda Ticum & Hacienda San Jose.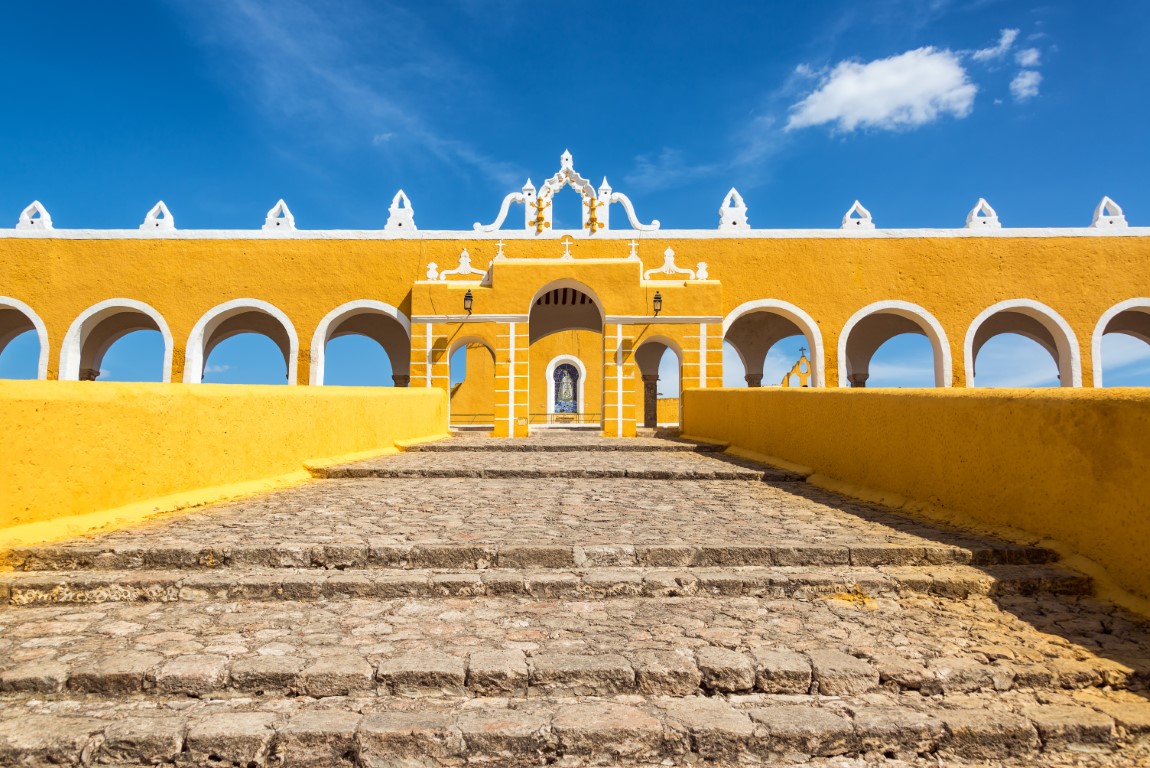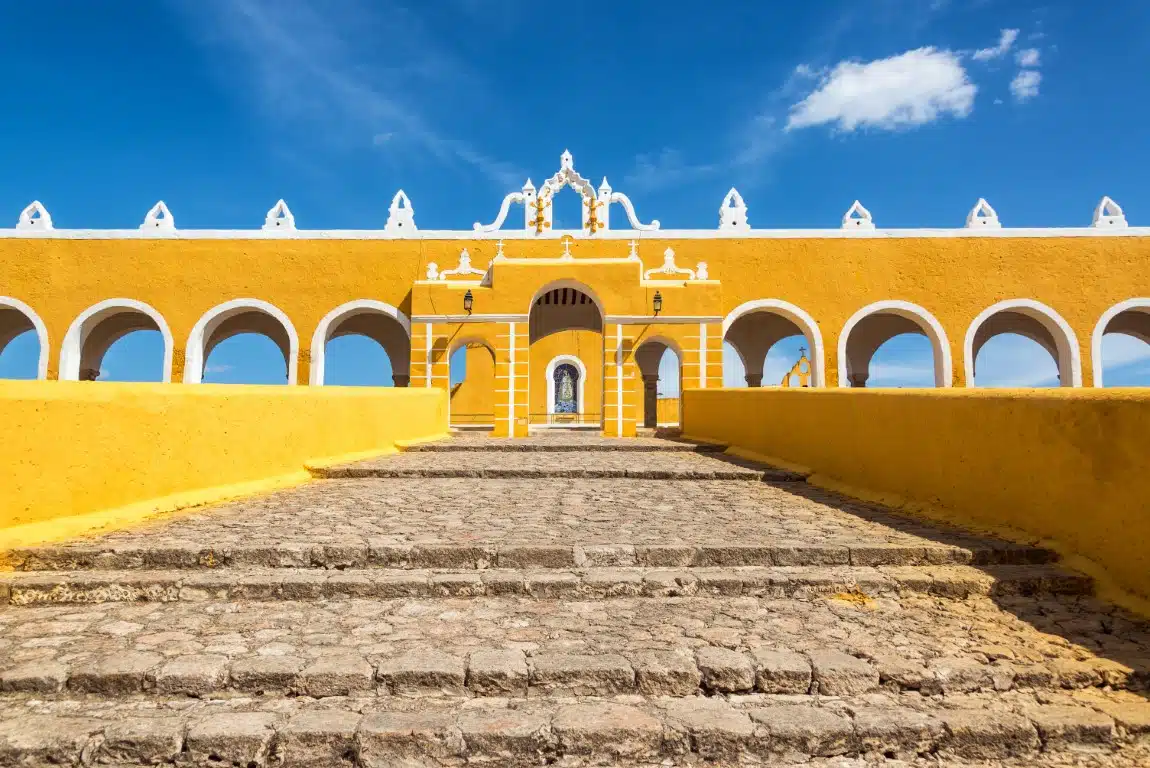 Merida
Capital of the state of Yucatan, Merida is very much the cultural heart and soul of the entire Yucatan Peninsula.
With its grand colonial architecture, thriving arts scene and significant expat population, Merida is a wonderful city in which to immerse yourself for a few days.
As with Valladolid, in addition to its own numerous sights and attractions, Merida is also a great base from which to explore surrounding attractions including (the above mentioned) Izamal, the Mayan sites of the Puuc Hills including Uxmal, the famous Convent Route, a working hacienda and more great bird-watching at Celestun on the Gulf coast.
More than any other town or city in the Yucatan Peninsula, Merida also has a very wide range of bars, restaurants, shops and accommodation.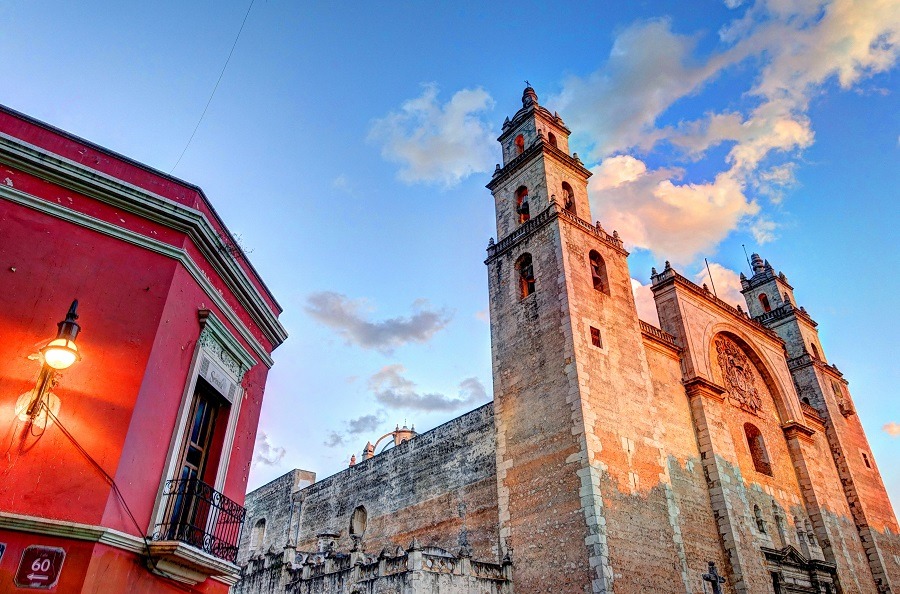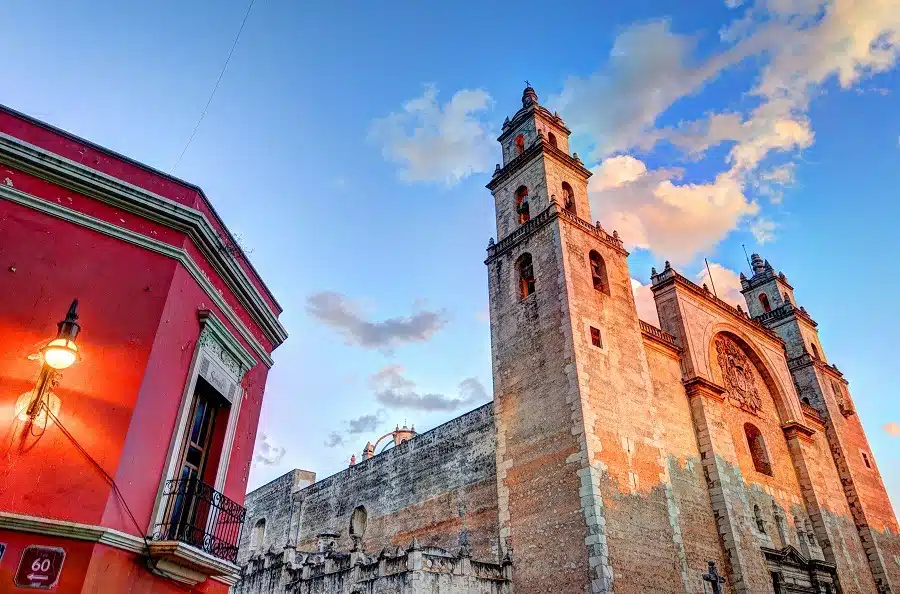 Campeche
Located on the Gulf coast, the regional capital of Campeche is famous for its UNESCO World Heritage city centre and street after street of pretty, pastel-coloured buildings.
Campeche is very much a city suited to those who like to both stroll without purpose as well as to simply sit and watch the world go by; despite its size, it is also remarkably quiet.
Although it lacks the energy and variety of attractions of Merida – although the nearby Mayan ruins of Edzna are well worth visiting – many visitors fall for its laid-back charm. For those attempting a fly-drive circuit of the Yucatan Peninsula, Campeche is also the mid-way point on their journey.