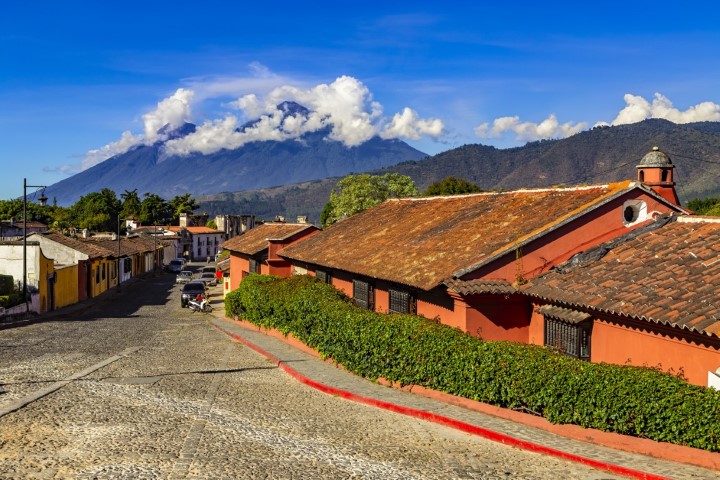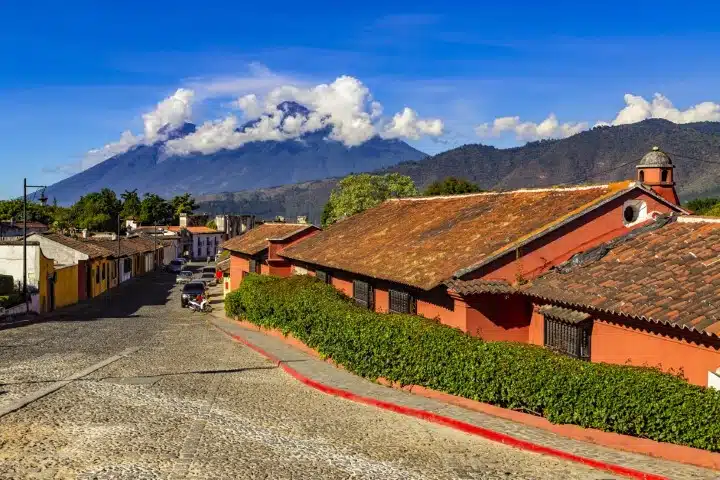 On the basis that this is a fairly typical holiday duration, this is our guide to what to do and where to visit with two weeks in Guatemala.
Although many touring holidays tend to include a visit to the national capital, with just two weeks in Guatemala we would suggest that there are many more worthwhile destinations within the country than its capital, Guatemala City.
The good news is that one of Guatemala's key tourist destinations, and a must visit, is no more than 30 to 45 minutes' drive from Guatemala City (including its airport from where pretty much everyone arrives and departs). I refer, of course, to Antigua.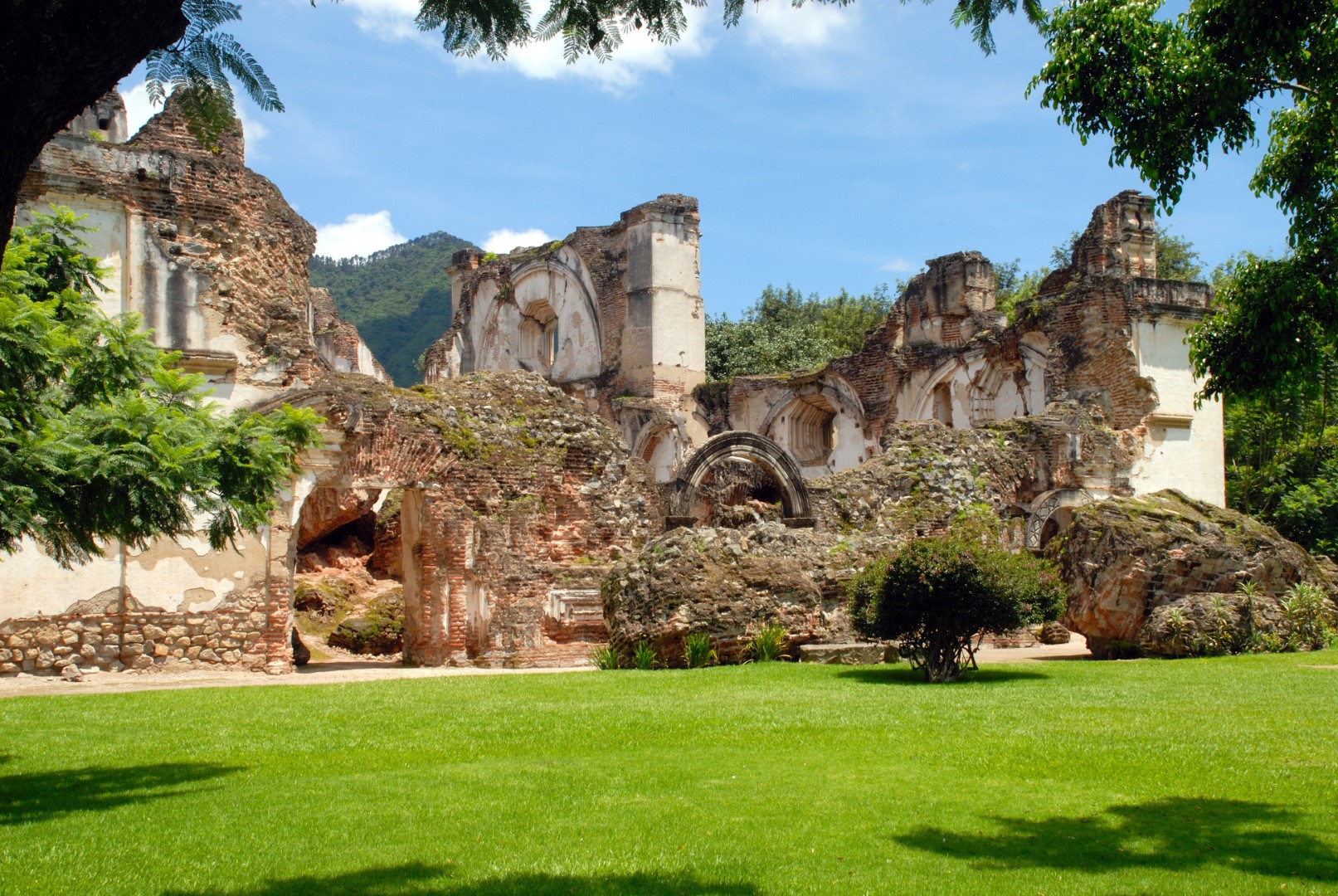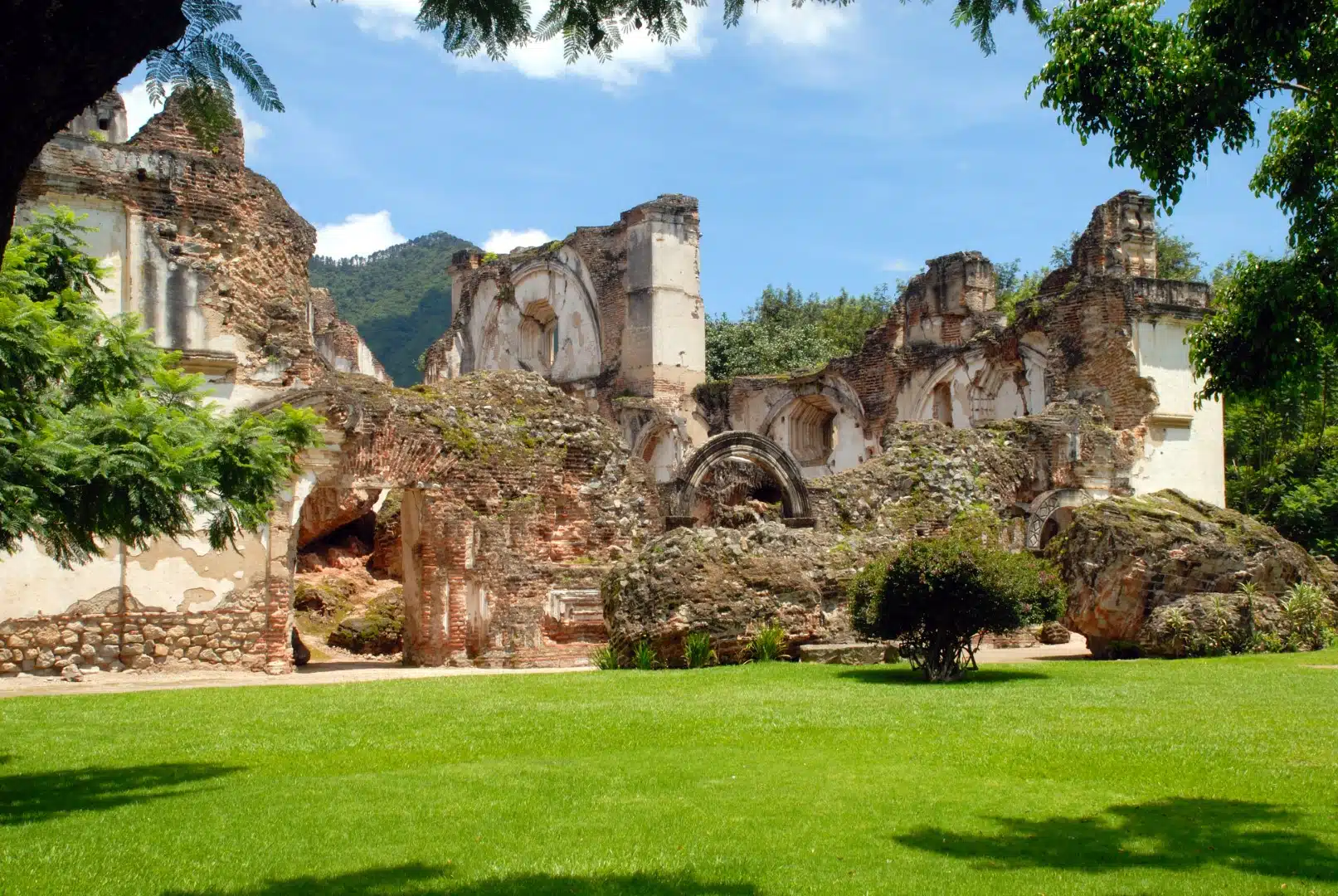 The UNESCO World Heritage city of Antigua is one of the most beautiful towns anywhere in Latin America and deserves at least 3 days of your time. With plenty to see and do nearby as well, such as hiking up Mt Pacaya for example, one could easily spend longer and not get bored.
From Antigua, it's an approximate 3 hour drive to the town of Chichicastenango, famous for its colourful and vibrant, twice weekly market. While there are accommodation options in 'Chichi', with only two weeks in Guatemala, we would suggest arriving on the morning of market before, the same afternoon, continuing to nearby Lake Atitlan.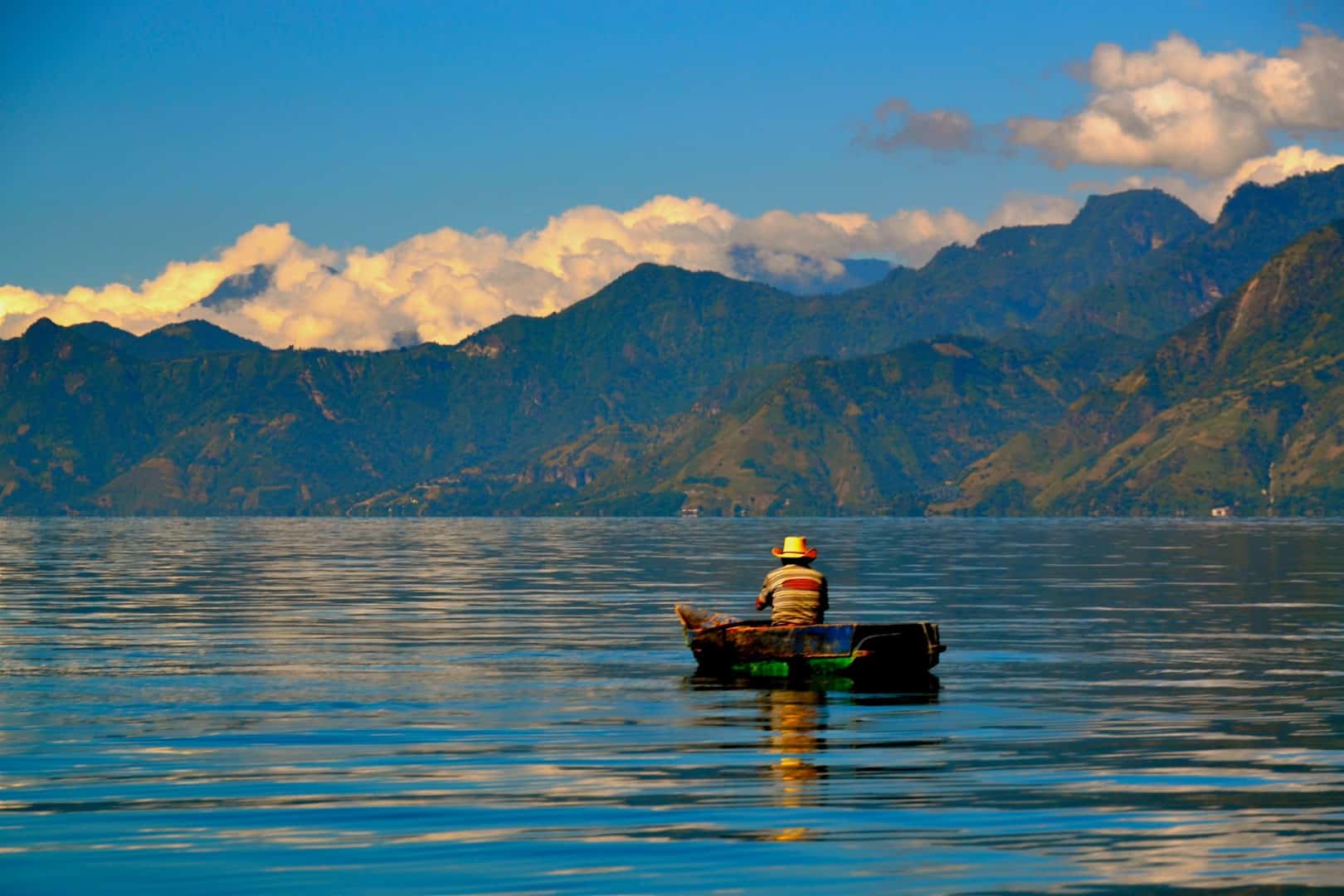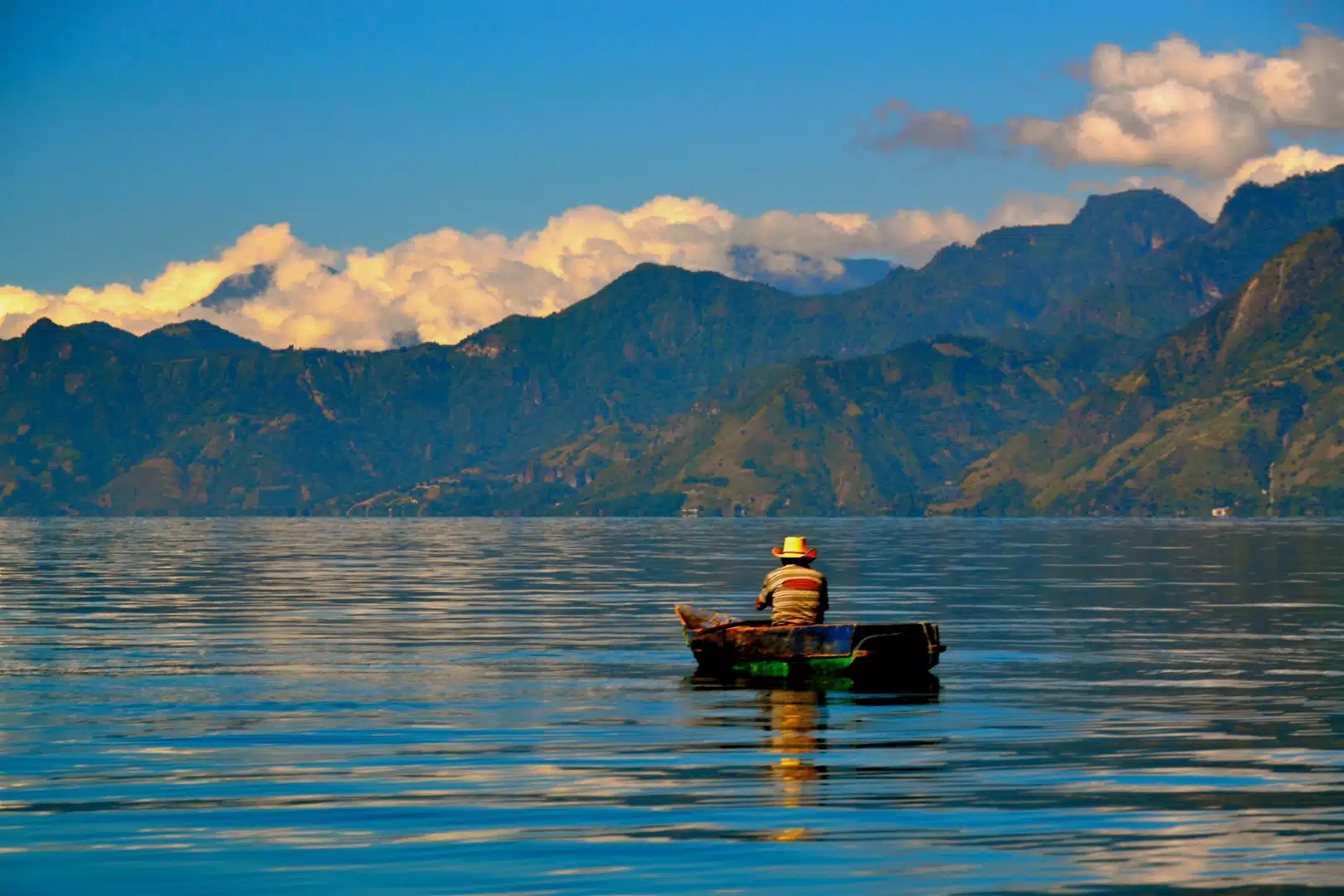 Frequently referred to as being one of the most beautiful lakes in the world, Lake Atitlan deserves another 3 days of your precious time. Your first day should be spent exploring the lake by boat while the remainder of your stay can be spent exploring the numerous Mayan villages dotted around the lake or simply relaxing at your accommodation and soaking up the magnificent views.
Having already used up half of your two weeks in Guatemala, we suggest heading back to Antigua, but taking a slightly different routing so that you can stop and explore the ruins of the Mayan city of Iximche (below)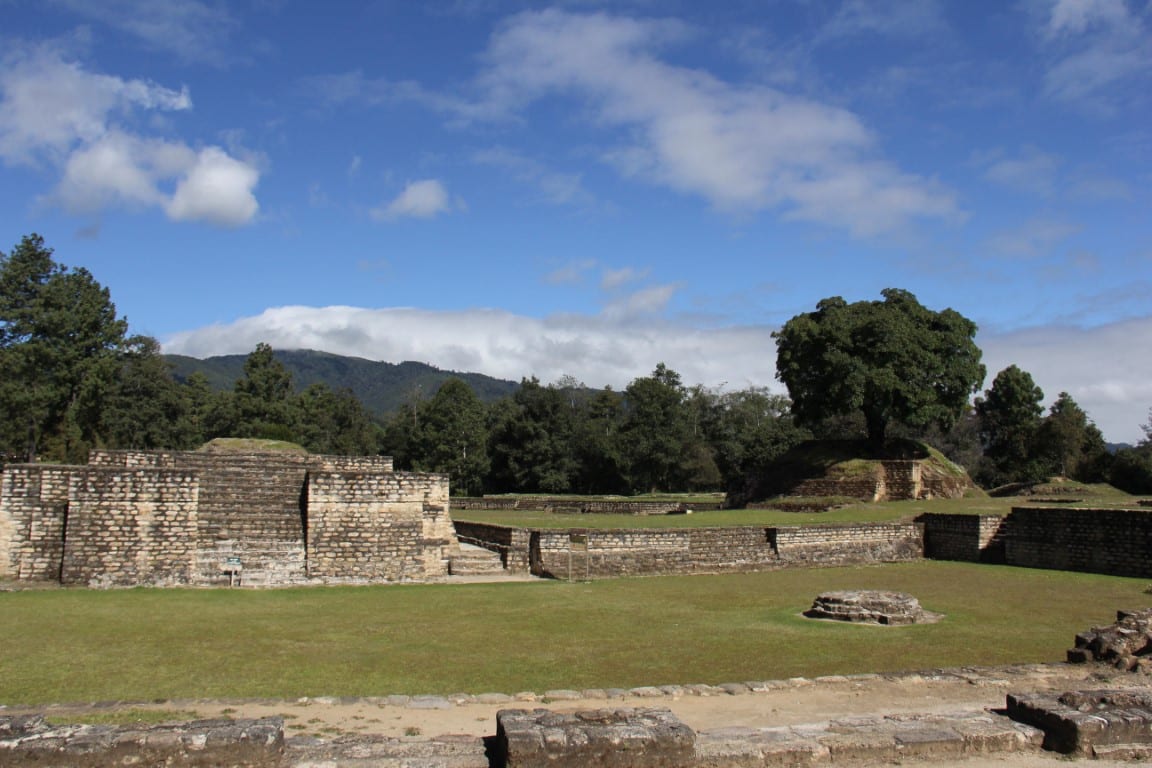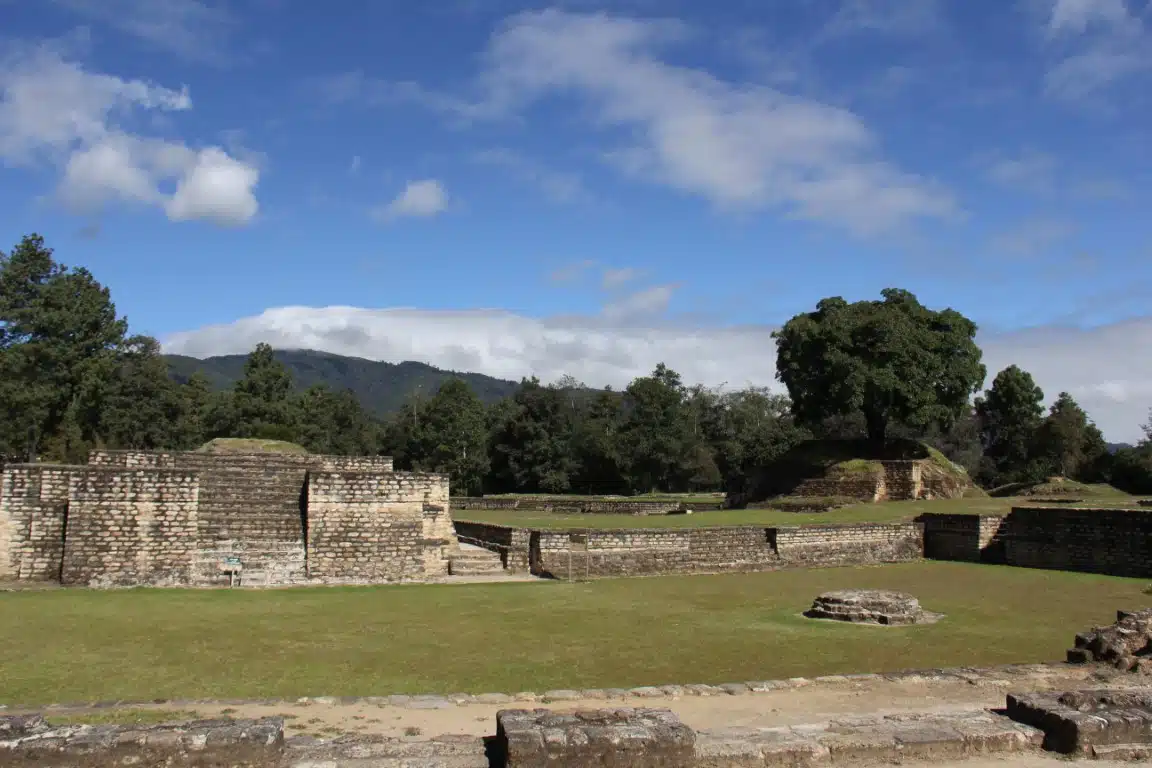 After a night in Antigua, an early start is required for the long drive north from Antigua to Puerto Barrios and on by boat to Livingston. En-route, the journey can be broken at another of Guatemala's 3 UNESCO World Heritage sites, the small Mayan ruins of Quirigua which are famous for their stelae.
Although there isn't a whole lot to actually see and do in Livingston, it's a wonderfully laid-back and atmospheric town with a fascinating back-story. After the long journey down, we would suggest a couple of nights in Livingston.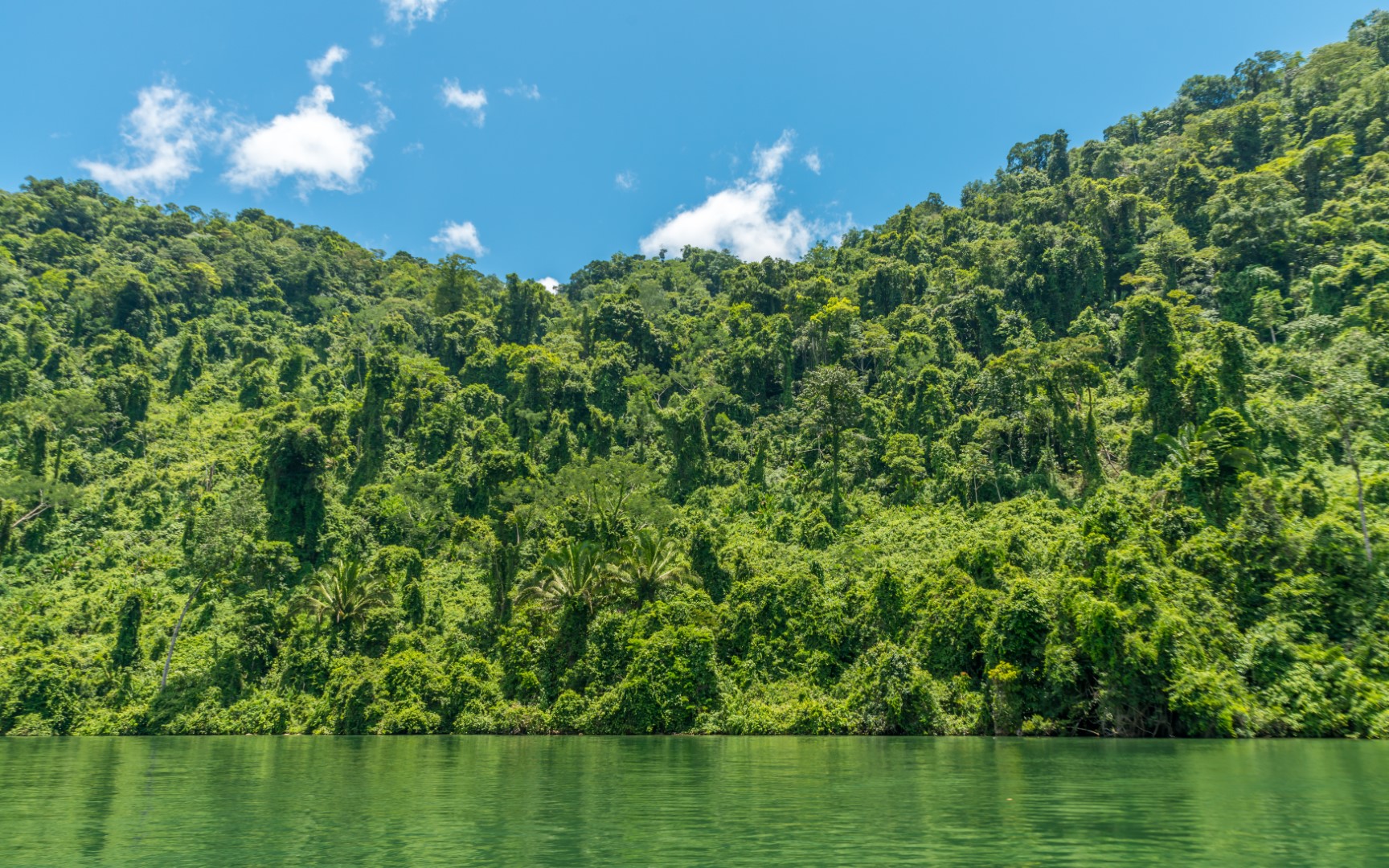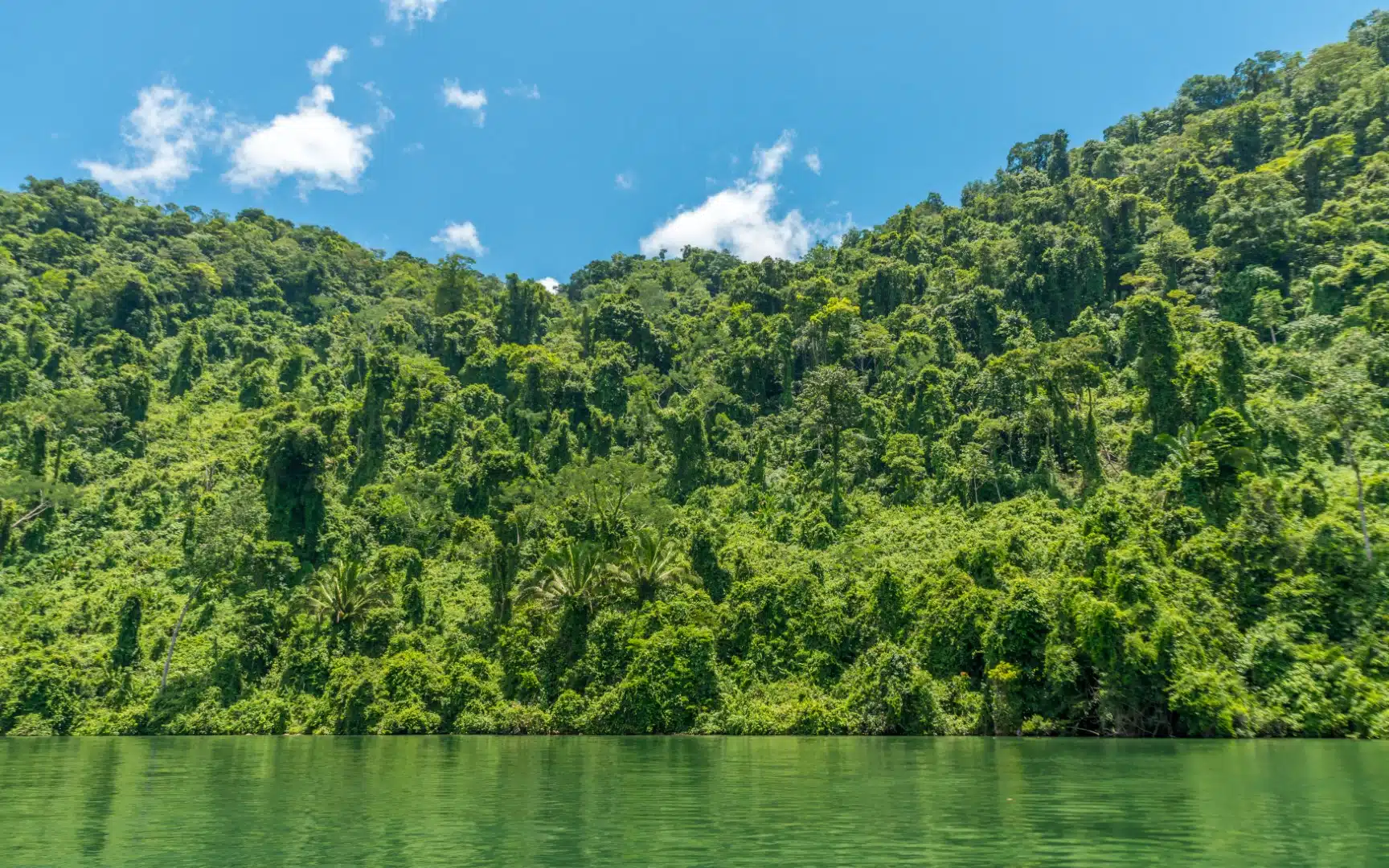 Moving on from Livingston involves a boat journey down the magnificent Rio Dulce (above), a trip that for numerous visitors is the highlight of their Guatemala holiday. Lasting approximately 3 hours, this boat trip ends at the mouth of Lake Izabal, the entrance to which is guarded over by an atmospheric fort, Castillo de San Felipe de Lara, which is which is well worth a visit.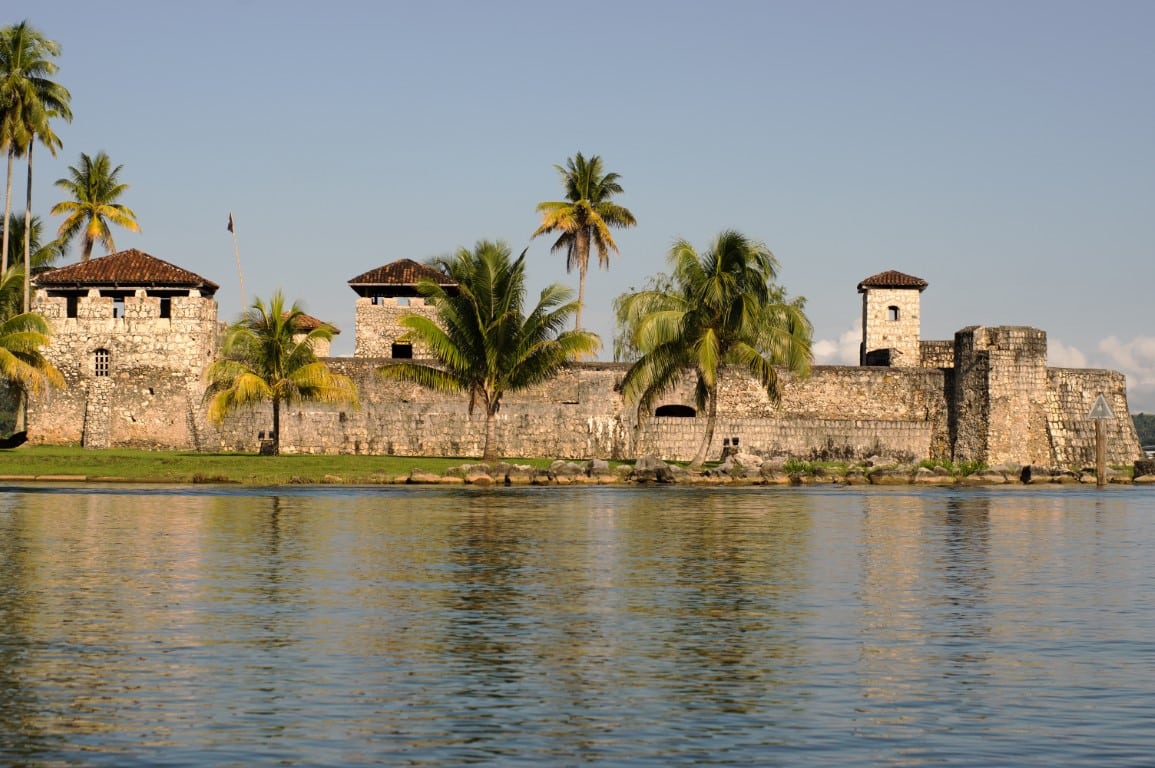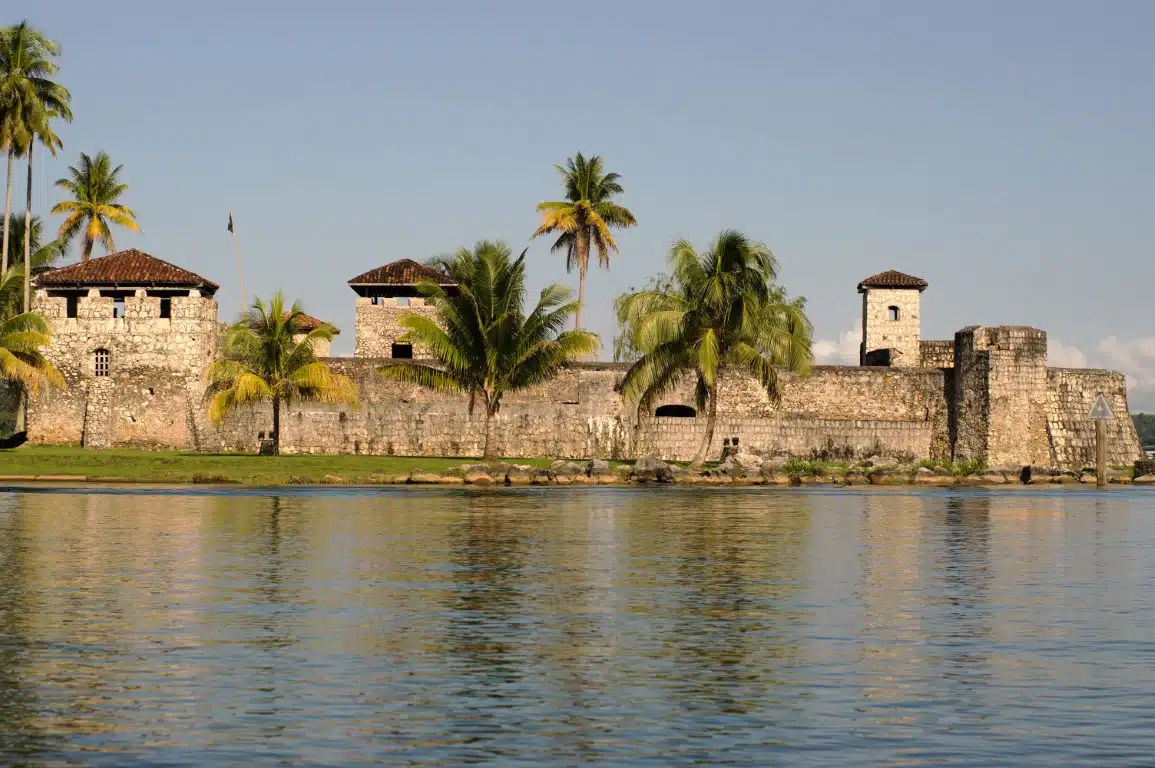 Having explored the fort, a road transfer of a little under 3 hours takes one to the picturesque town of Isla de Flores, one's base for the next 3 days.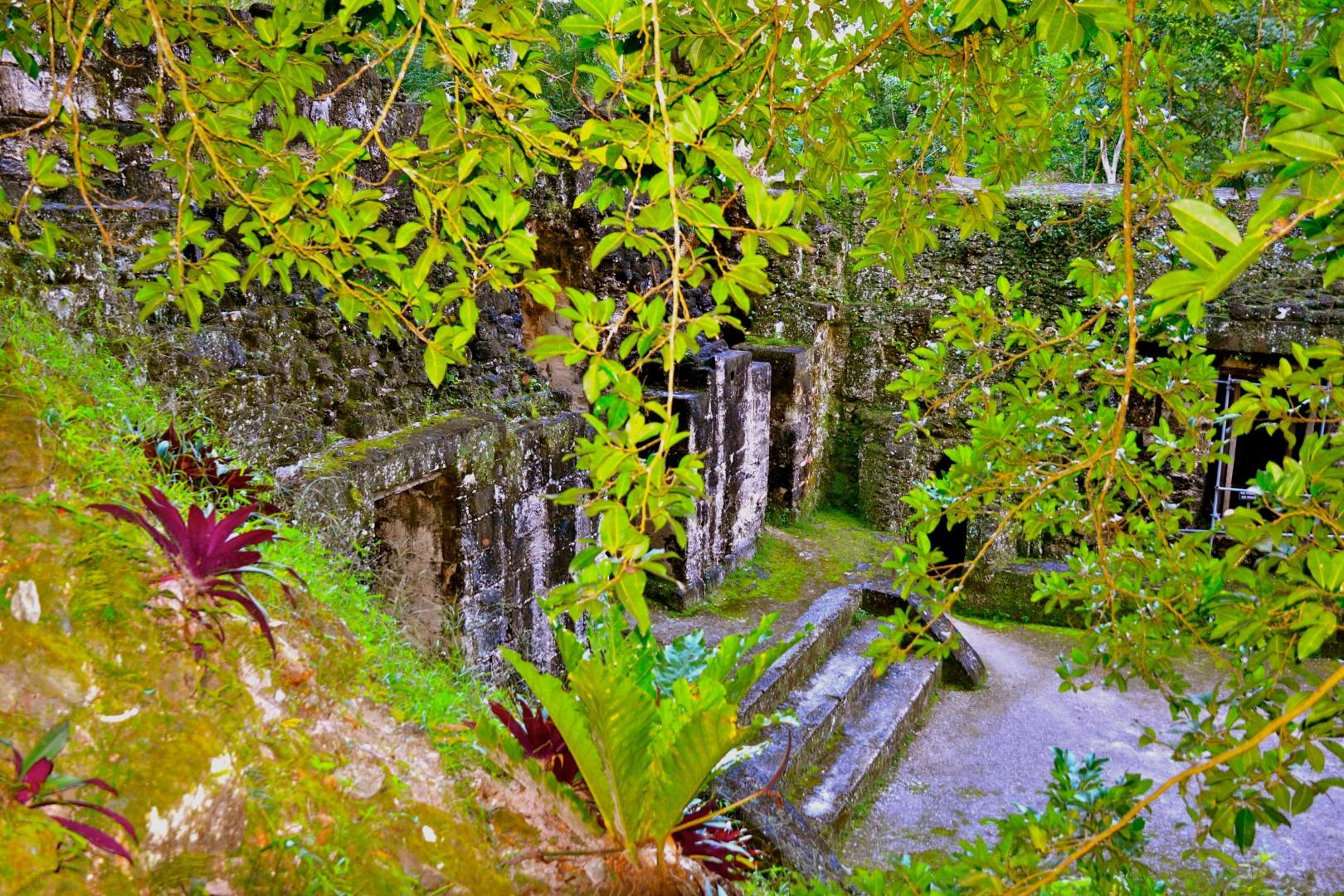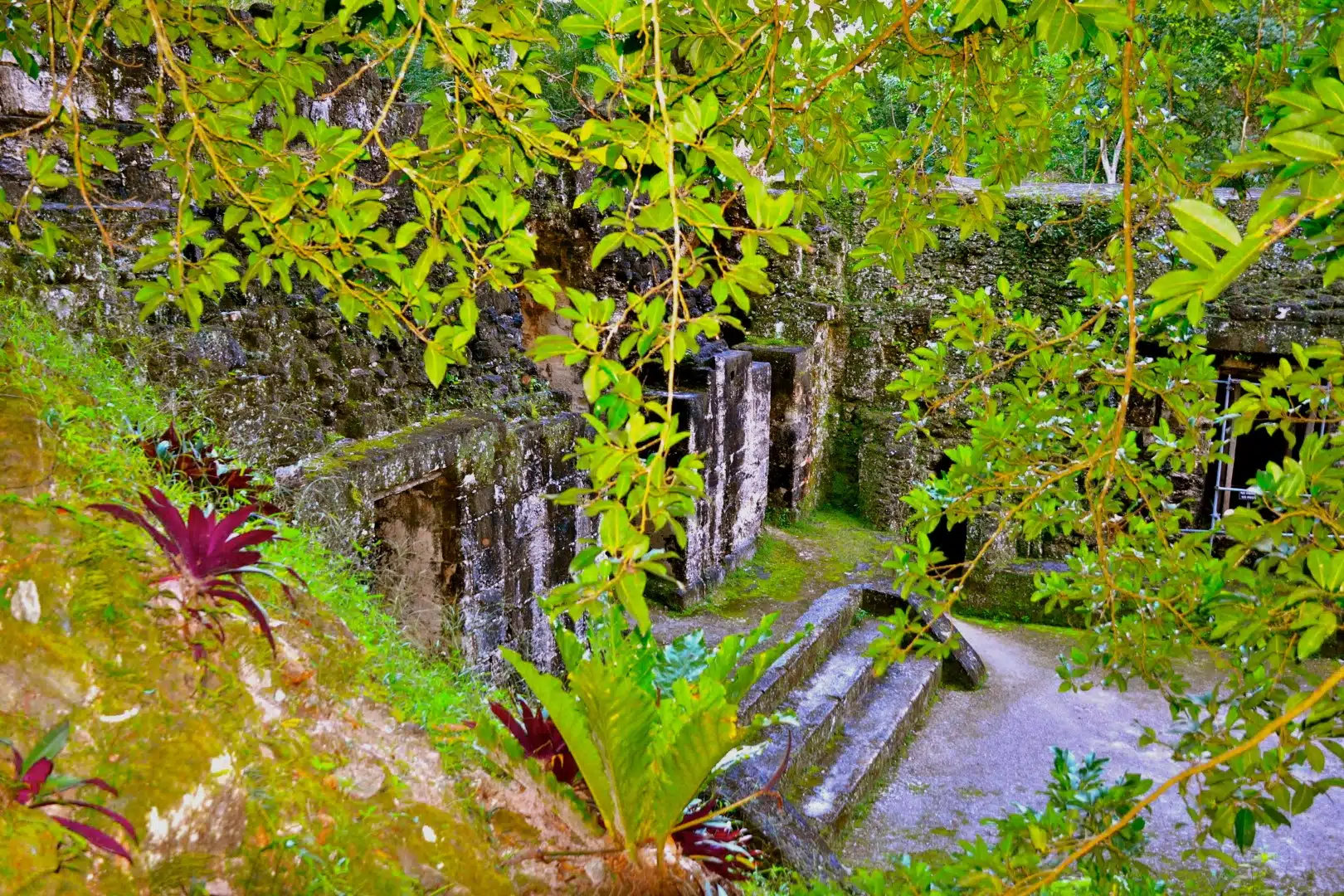 As well as being a lovely destination in its own right, Flores also serves as an ideal base from which to explore 2 of Guatemala's most famous and impressive Mayan ruins, namely Tikal (above) & Yaxha. Both of these vast ancient cities require the best part of the day to visit while, on one's return from Tikal, a boat trip to visit Monkey Island is also highly recommended.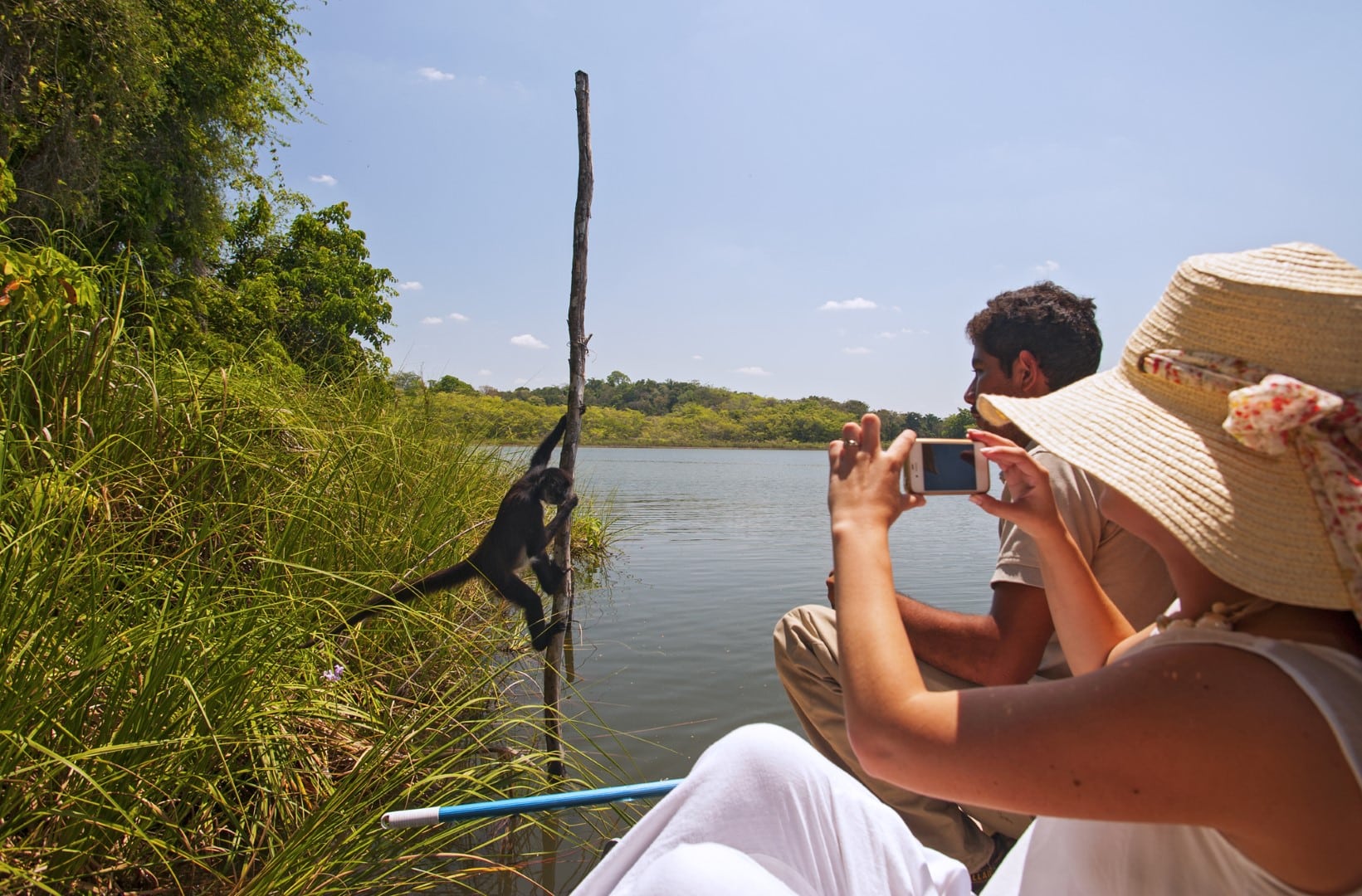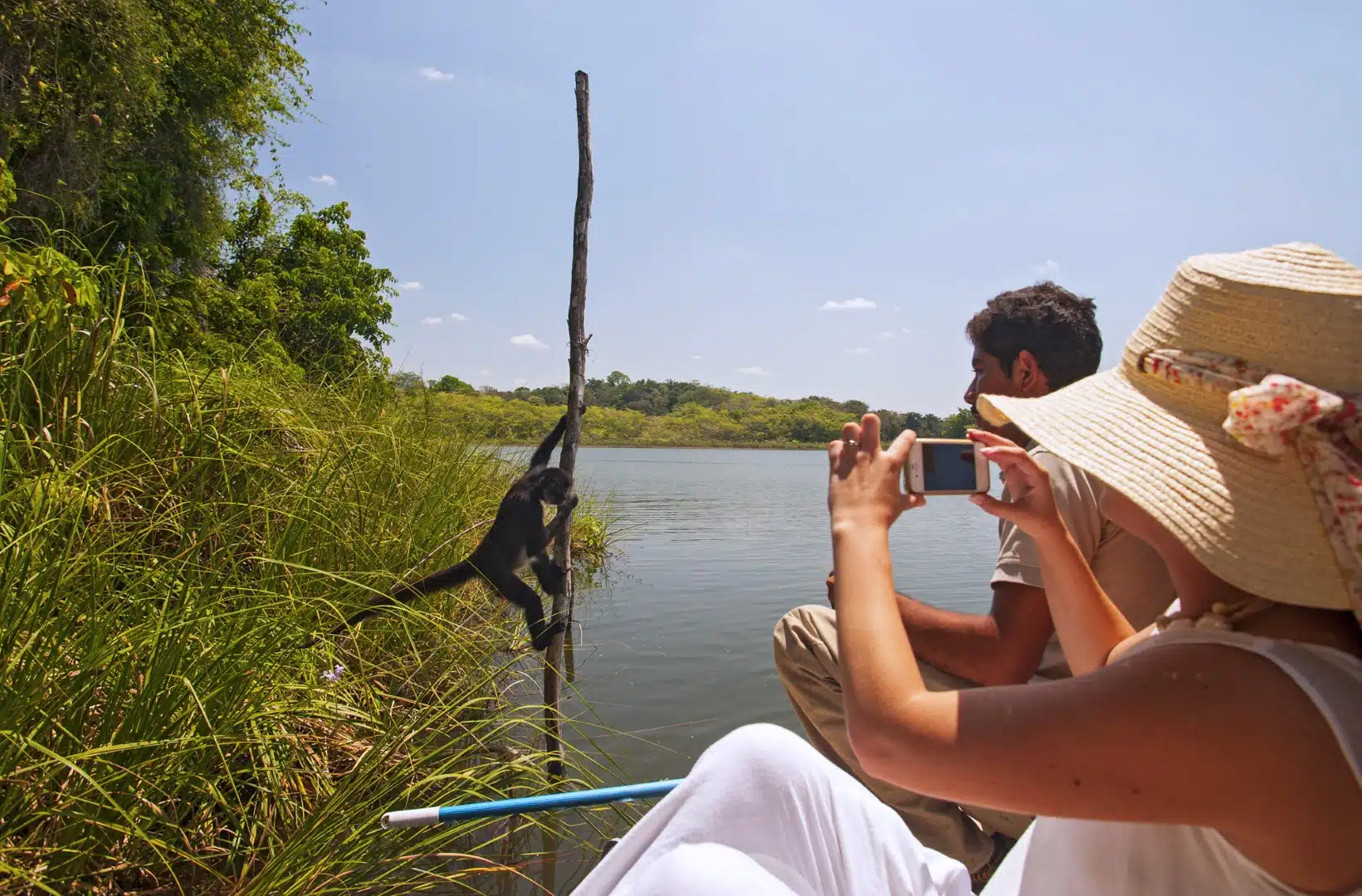 You are now pretty much at the end of your two weeks in Guatemala so all that remains is to take the short domestic flight back to Guatemala City and your onward journey.
If you fancy a few days R&R at the end of your tour, you might want to consider a few days sampling Guatemala's beach scene on the Pacific coast.