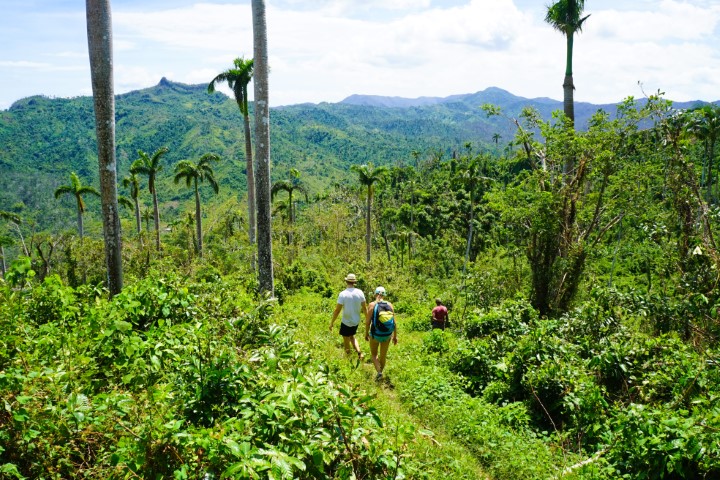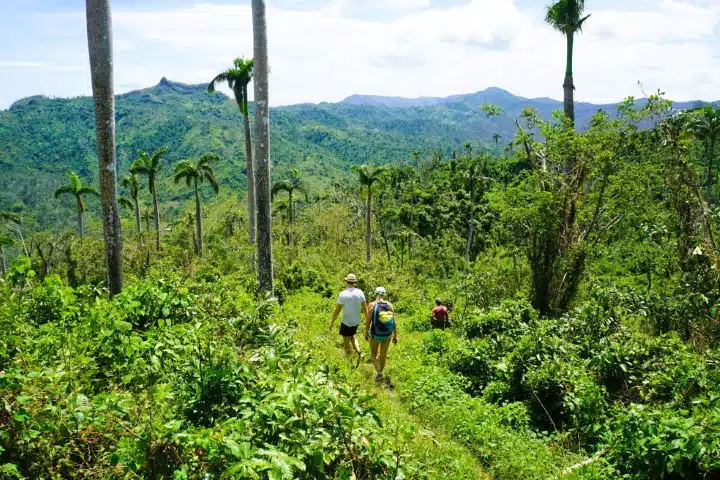 Cuba Walking Holidays
Although we don't offer any specific tours or set itineraries, options for Cuba walking holidays abound and we are able to pre-book a number of private, guided walks in various destinations.
Furthermore, as all our Cuba walking holidays are entirely tailor made, it's entirely up to clients to decide when, where and how much walking they want to do. In addition, clients can mix-and-match time spent walking in Cuba with taking in the main cultural sites and perhaps ending up with time at the beach.
With the majority of (touring) visitors to the island landing in Havana, after a few days exploring Cuba's enchanting capital city (where a walk along the Malecon is a fun, initial leg stretcher) we would suggest first heading west to Pinar del Rio province, home to some of the country's most stunning countryside.
Walking options around Las Terrazas & Soroa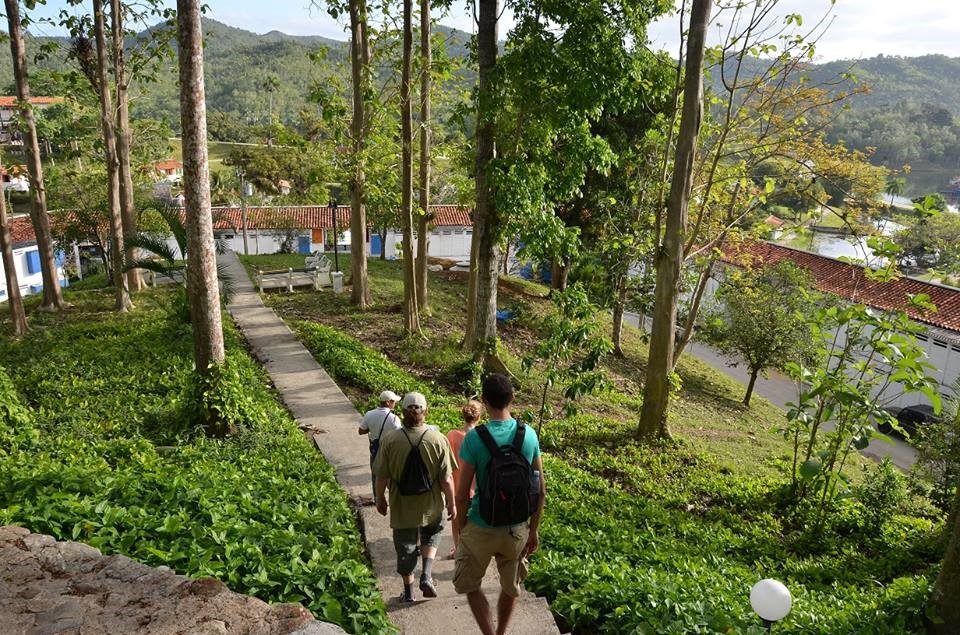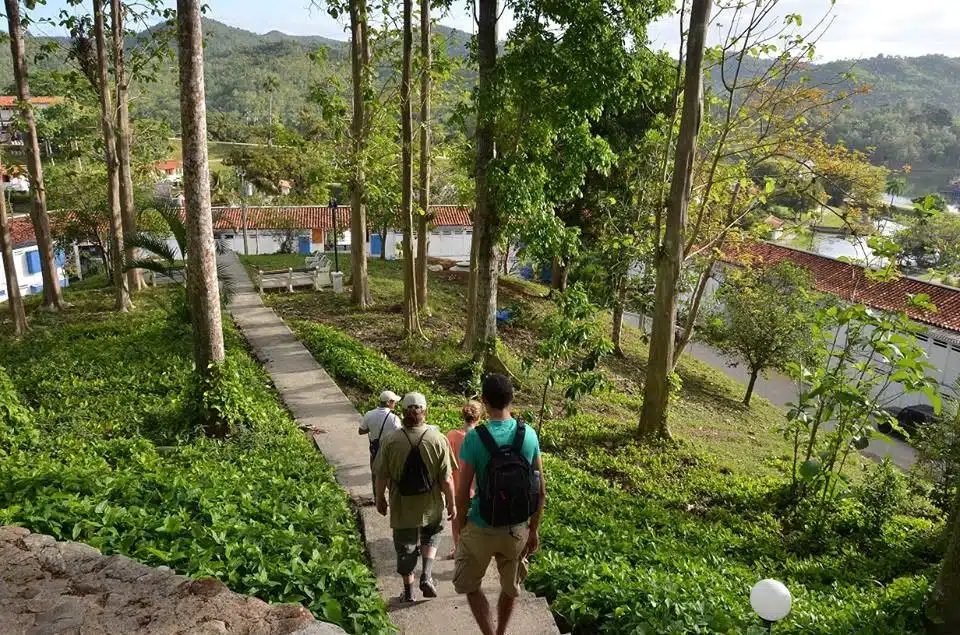 Little more than an hour's drive from Havana, within the Sierra del Rosario Biosphere, is the small community of Las Terrazas.
From one's base at La Moka hotel, we are able to provide a number of guided walks lasting 2 to 3 hours. Each of these walks has a given name such as 'Hiking To El Taburete', 'El Contento Hike', 'Las Delicias Hike' & 'La Serafina Hike'. For clients looking for something a bit longer, the 'Canada del Infierno Hike' takes around 5 hours, ending at Soroa.
Walking within the Vinales Valley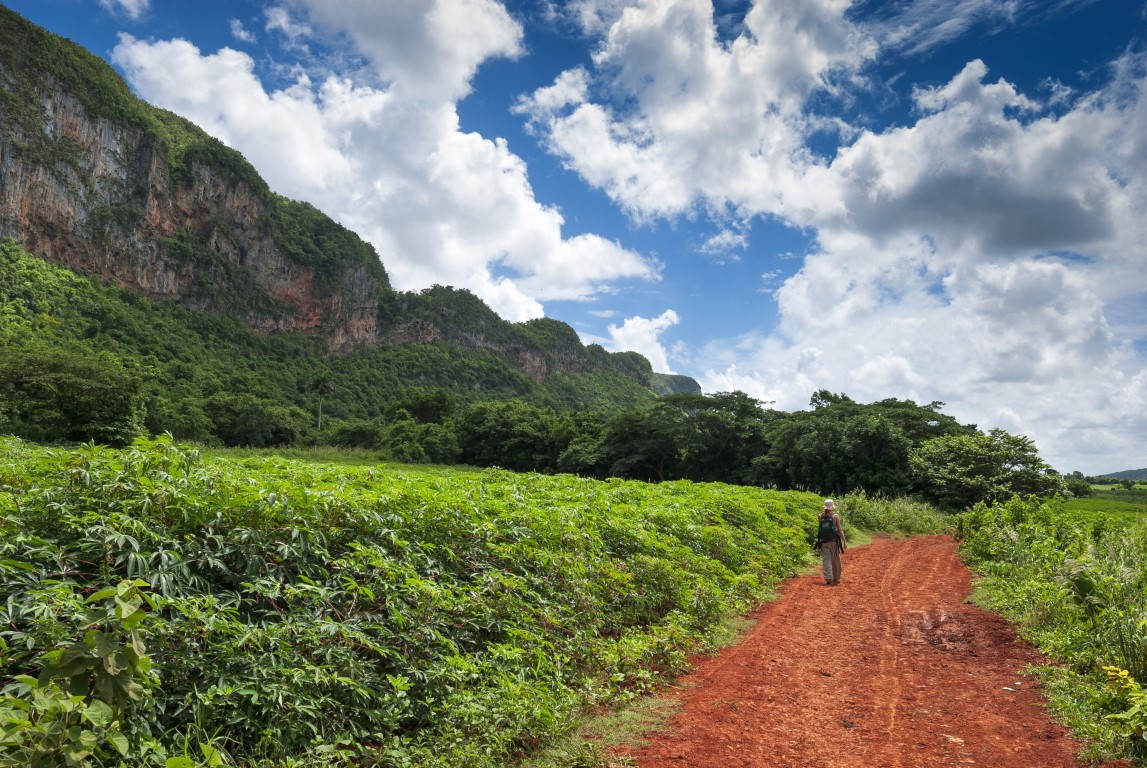 Continuing west by car from Las Terrazas, after an hour or so one reaches one of Cuba's most important tourist destinations, the Vinales Valley.
Primarily famous for its outstanding karst landscape, as well as the tobacco that goes into the country's world-renowned cigars, the beautiful countryside around the Vinales Valley is also a top destination for Cuba walking holidays.
Walking options in and around the Vinales Valley are both numerous and varied. At the entry level, a gentle 3-hour hike through the Vinales Valley provides participants with generally flat terrain and the chance to visit a tobacco farm.
Longer and more challenging are the 4-hour 'Sitio del Infierno' hike and the near full day, 6-hour hike of 'The Three Valleys'. Other options in Vinales include walks that are timed to take in either sunrise or sunset.
Walking options in Trinidad & the Escambray Mountains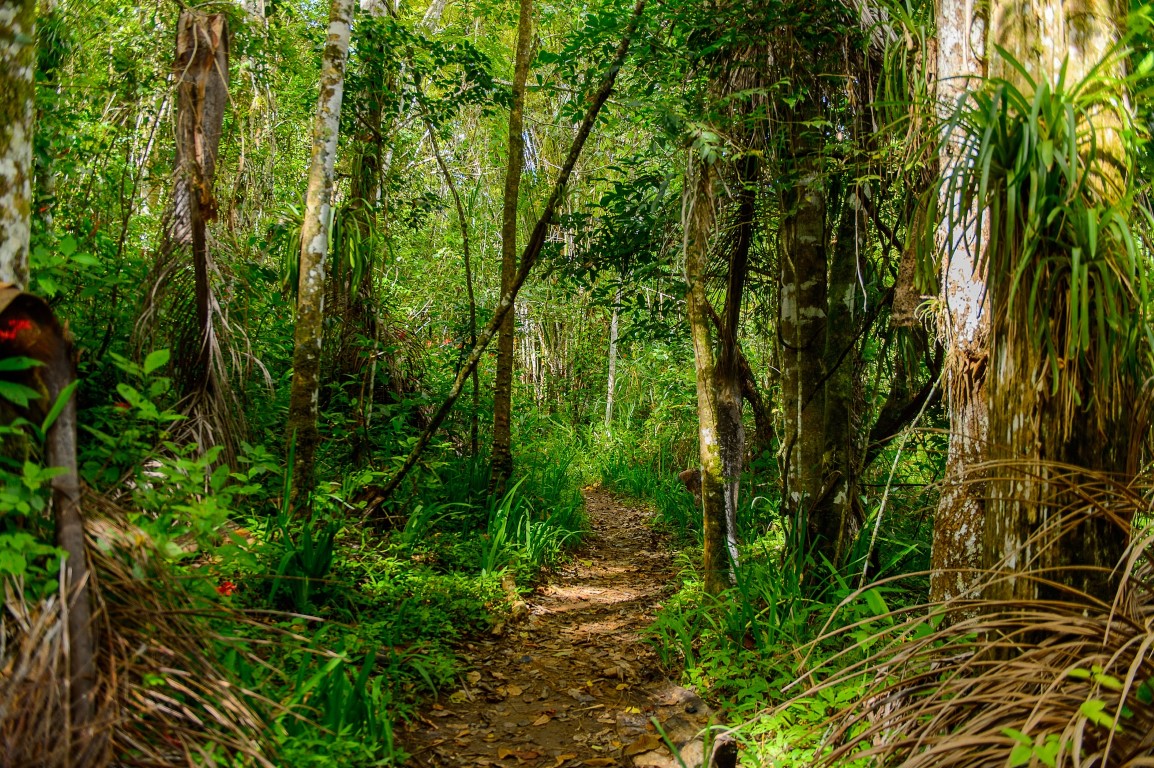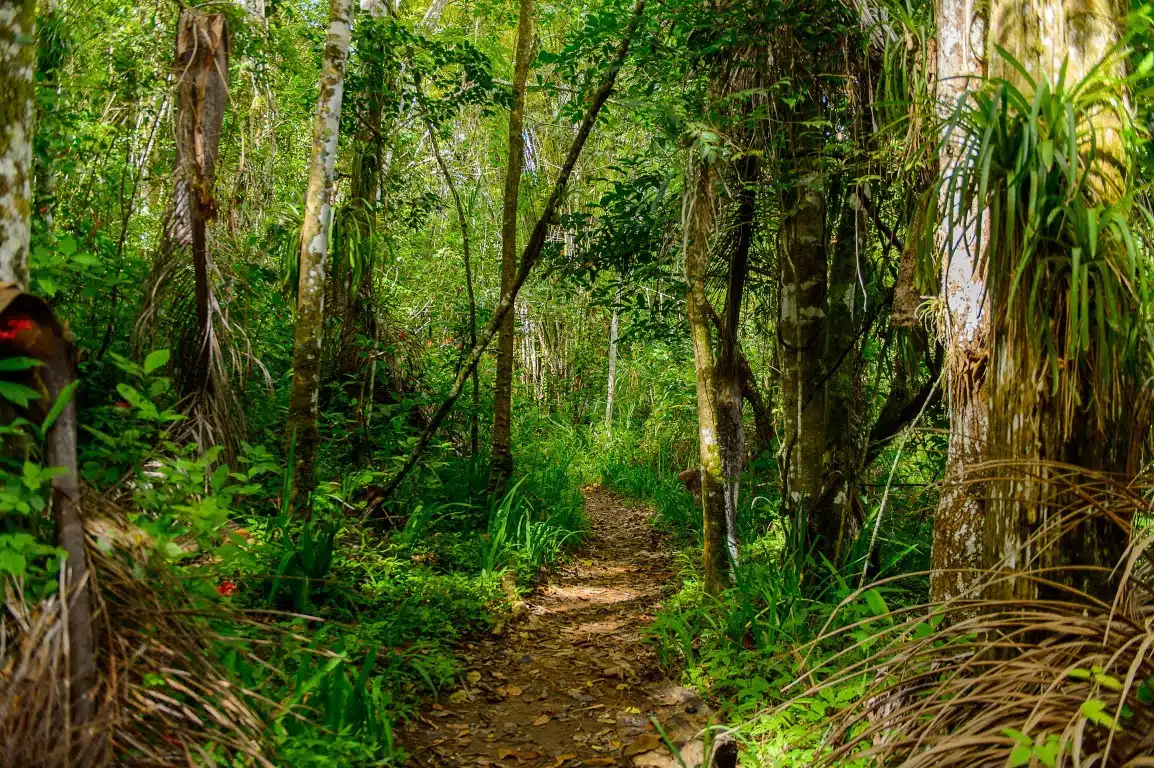 Moving on from Las Terrazas & Vinales, the next destination we recommend for Cuba walking holidays is the small town of Trinidad on the island's south coast. In fact, if you only visit 1 other destination in Cuba (in addition to Havana) it really should be Trinidad.
A UNESCO World Heritage town, Trinidad is a beautiful, colonial-era town that also serves as a base from which to head off into the surrounding Escambray Mountains for a number of walks.
Those looking for relatively easy walking should look no further than the full day excursion to El Nicho waterfalls where, at the end of a scenic walk, clients will have the opportunity to cool off in the natural pools around the waterfall. This tour can also be booked from Cienfuegos.
Similar, and closer to Trinidad, is the 7kms round trip walk at El Cubano Park. Situated on the banks of the Guaurabo River, a gentle walk along the Huellas de la Historia trail ends up at Salto de Javira where, again, there is the chance to cool off in natural pools.
Those looking for something more arduous will find no end of options in the Escambray Mountains that rise up behind Trinidad.
Within the Escambray Mountains, the Guanayara Park is home to a number of walks including the Centinelas del Rio Melodioso trail, a medium level walk along a river canyon, again ending at a natural pool suitable for swimming.
Most challenging of all is probably the hike to El Caburni, located not far from Topes de Collantes and noted for the abundance of Mariposa, Cuba's national flower, along the trail.
Bayamo & the hike to La Plata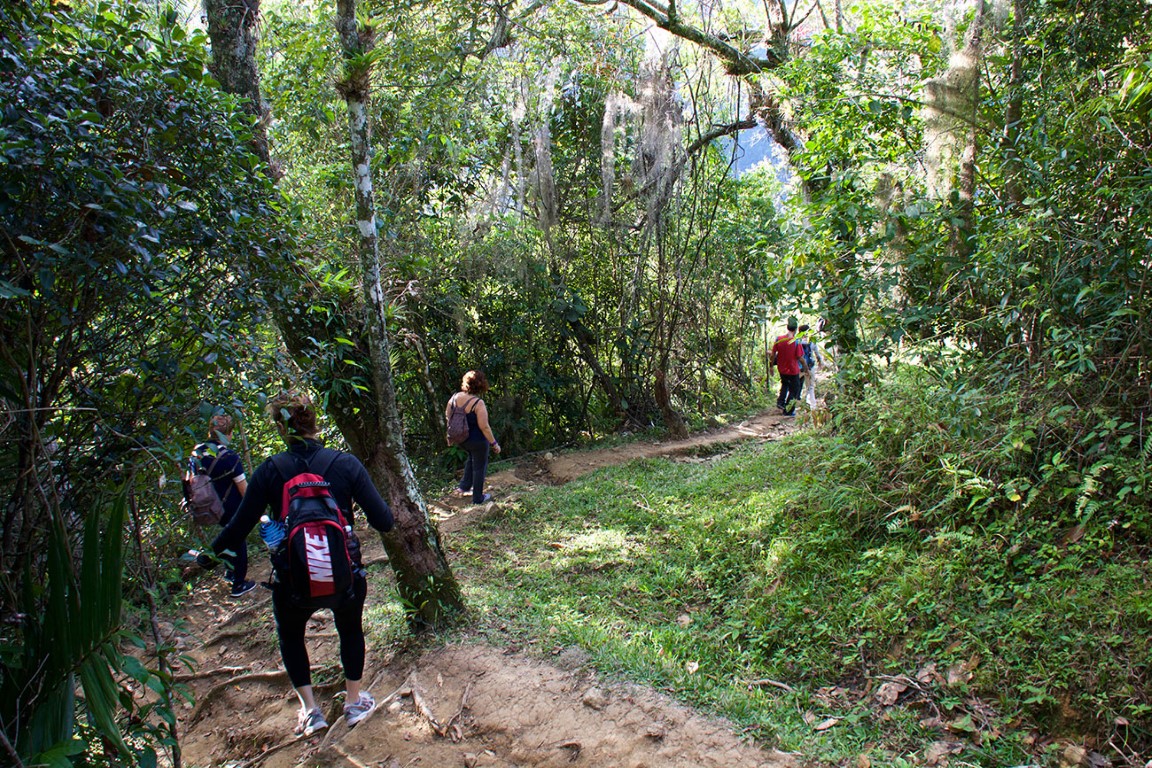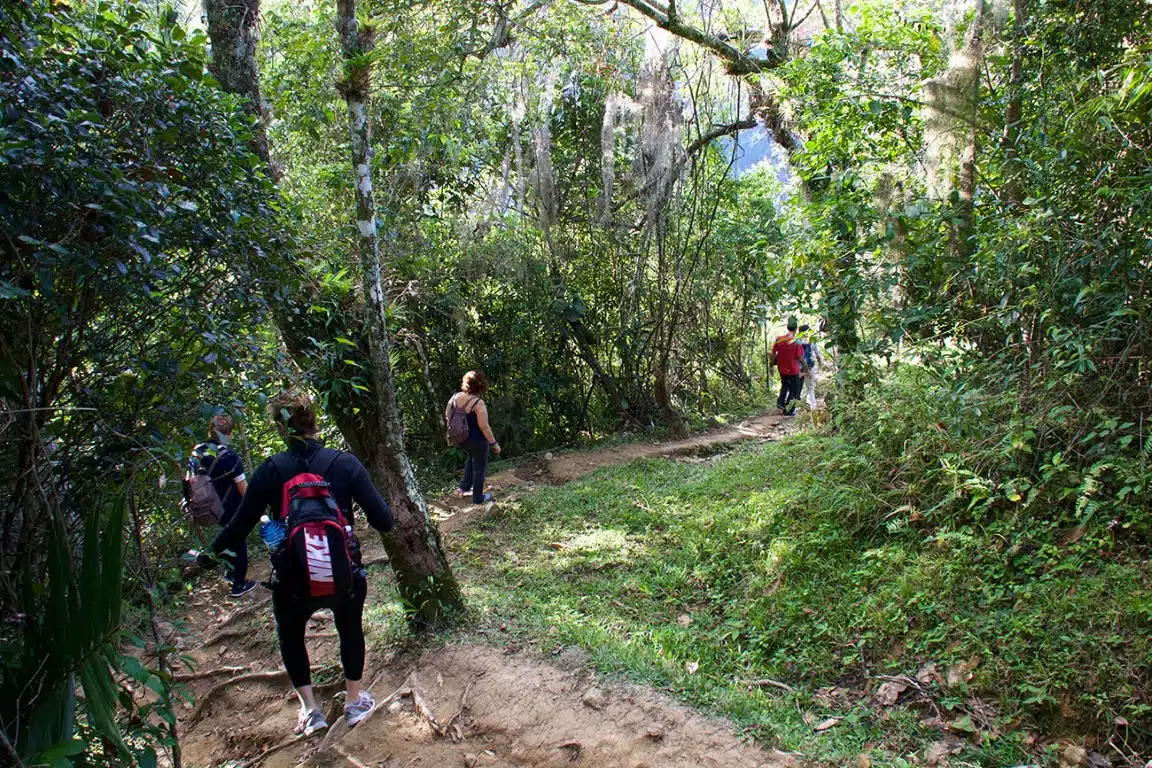 For those undertaking the overland journey along the length of Cuba, a stopover in Bayamo (located between Camaguey & Santiago de Cuba) is a popular option. Not only is Bayamo itself an attractive, colonial-era town, it is also a base from which to make the hike up to La Plata.
Hidden high within the Sierra Maestre, La Plata was the rebel camp set up by Fidel Castro and his small band of comrades during the early days of the Cuban Revolution.
Visitors to La Plata come both to see this important site in Cuban revolutionary history but also to enjoy the beautiful, natural surroundings. It certainly says something about La Plata's location that the camp was never located by government forces.
While we generally recommend basing oneself in Bayamo and booking one of our 'Trips' to La Plata, there is also much closer accommodation at Villa Santo Domingo, within the National Park.
Walking options around Baracoa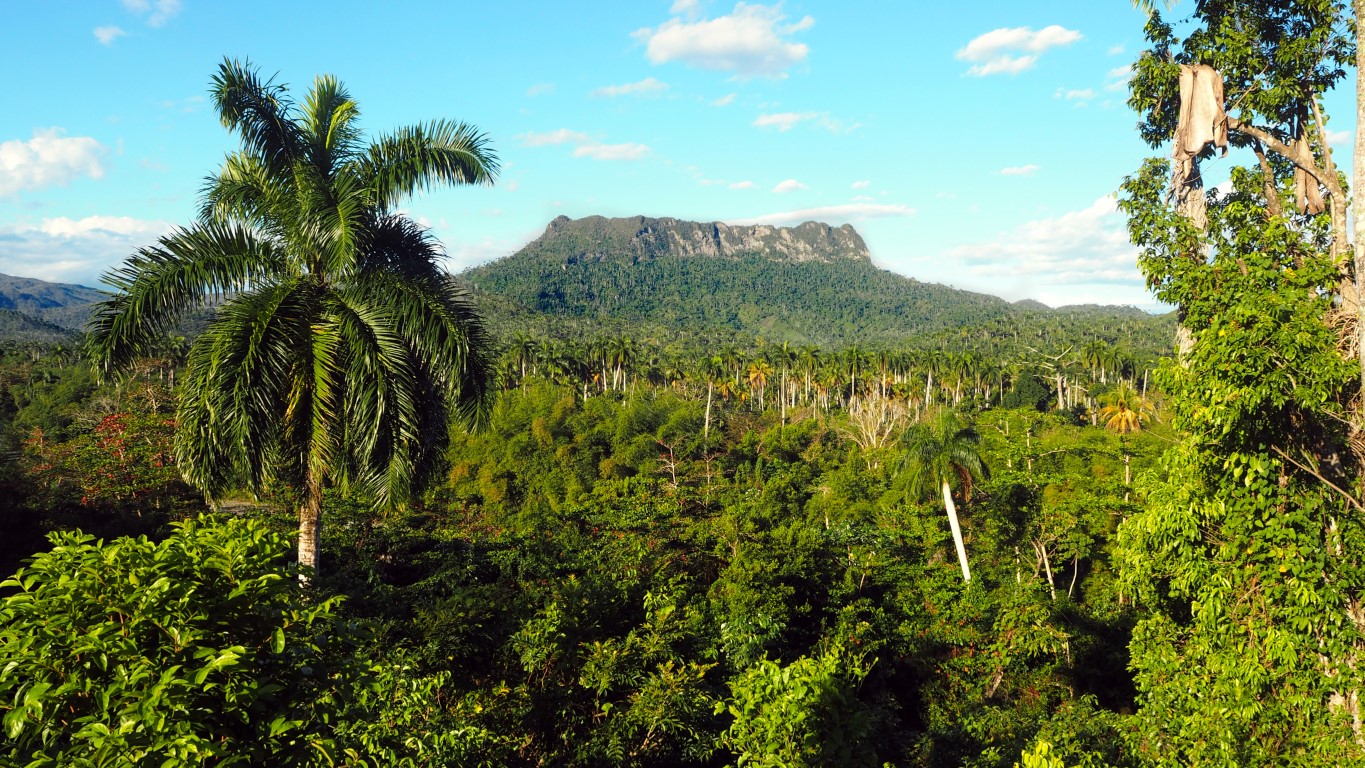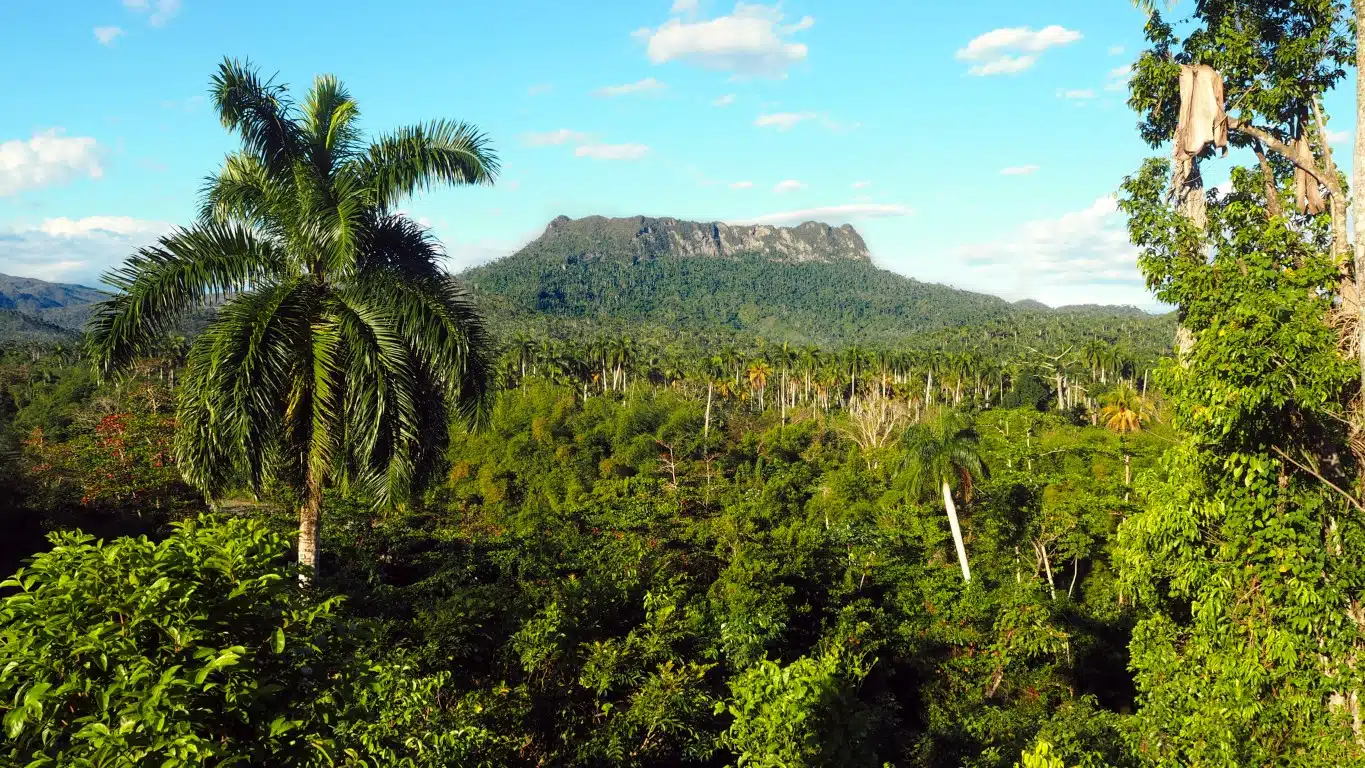 Our final recommended destination when it comes to walking holidays in Cuba is located on the extreme eastern tip of the island.
Baracoa is the most remote of Cuba's main tourist destinations, and getting there can be a bit of a challenge, but the surrounding tropical countryside is amongst the most scenic in Cuba and offers up plenty of options for walking.
Undoubtedly, the most iconic of these walks is the hike up El Yunque, the anvil-shaped mountain that is clearly visible from Baracoa.
The 10km long trail begins by winding its way through cocoa plantations before climbing through tropical rainforest to the top of El Yunque which, at 575 metres high, offers panoramic views of Baracoa, the countryside and out to sea.
Other popular, guided walks around Baracoa that we can arrange include those to Juncal-Recontra, Mata-Cajuajo, Yumuri River Canyon and Alejandro von Humboldt Park.
To discuss your plans for a Cuba walking holiday please either call us on 01580 764796 or email us on travel@beyondtheordinary.co.uk