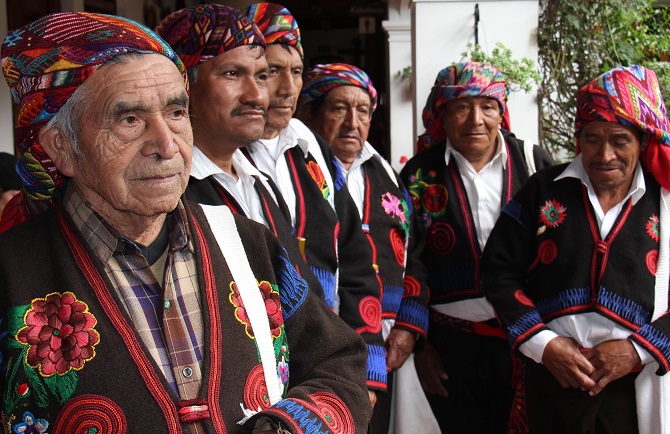 Who knows why, but when it comes to travel, I have something of an obsession about making lists. Today's list, my top ten Mayan sites.
Lists of cities & countries I've visited, ditto airports and airlines, accommodation and restaurants, hell, I even have a list of UNESCO World Heritage Sites I've been to. Who doesn't, right? I like to tell myself – and those anxious looking people I explain this to at parties – that it's so I don't forget my travels when I turn 100. The reality is that I'm just a colossal travel geek.
So, I thought, what better than to share my geekiness with the outside world and at least put it to some use – hence this particular list of my favourite Mayan sites. Or should that be Maya sites, I never know?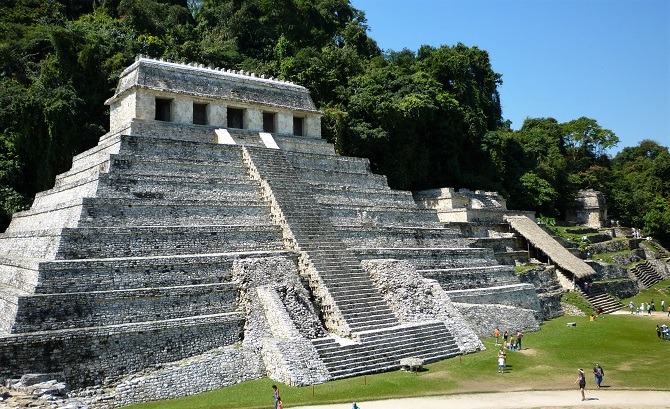 First-things-first, I should explain that, through my work and holidays, I have been lucky enough to visit a fair number of Mayan sites scattered across 4 countries. I'm sure there are plenty of you out there who have visited many more but heh, go write your own blog. So, let me first start by simply listing the sites that I have been to.
Mexico – Chichen Itza, Izamal, Coba, Uxmal, Palenque, Calakmul, Becan, Kohunlich & Tulum.
Guatemala – Tikal, Yaxha, Iximche, Quirigua, Aguateca & Ceibal.
Belize – Caracol & Xuntantunich.
Honduras – Copan
So, with excitement building, let's move on to my 10 favourite Mayan sites, in descending order…
10. TULUM – MEXICO
Location, location and more location, that's what Tulum is all about. Overlooking the azure waters of the Caribbean, with its own sandy, white beach, it's hard to think of many more perfect, picture-postcard locations anywhere in the Yucatan. Despite its dreamy location (and largely because of it), Tulum only comes in at number 10 on my list because the crowds that descend on it somewhat detract from the setting while the ruins themselves are distinctly modest.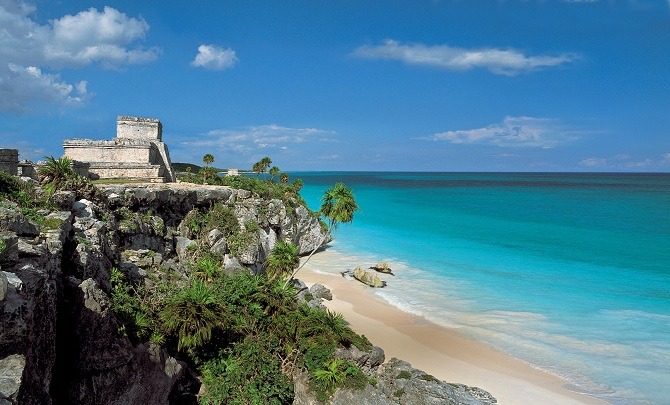 9. KOHUNLICH – MEXICO
Similar in size to Tulum, visiting Kohunlich feels as if someone has lifted an entire set of Mayan ruins and plonked them down in a beautiful, lush park. I don't have any figures, but I would guess that Tulum gets as many visitors in an hour as Kohunlich gets in a year. Go chill.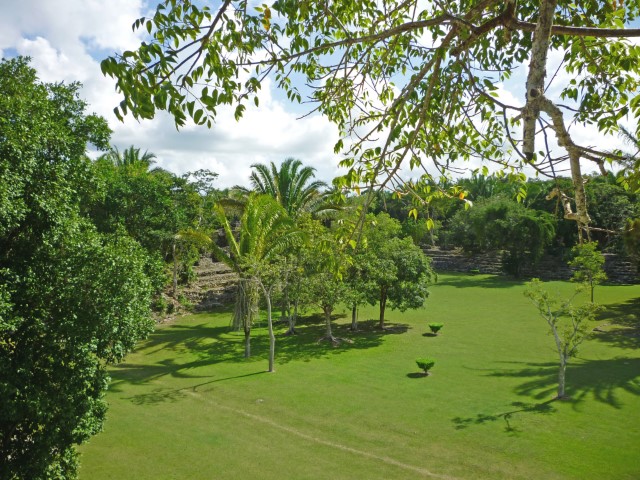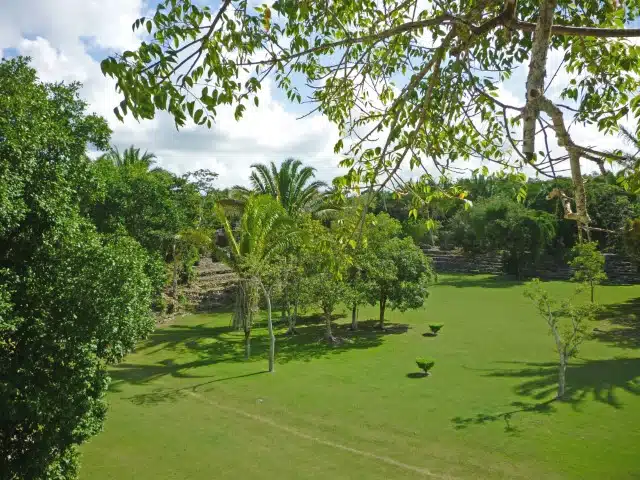 8. AGUATECA – GUATEMALA
Unleash your inner Indiana Jones at Aguateca, accessible only by boat – the journey from Sayaxche is simply stunning and the setting of the ruins hardly less dramatic. Just make sure you don't visit in the wet season (yes, I did) when it's swarming with mosquitoes.
7. CALAKMUL – MEXICO
Despite being one of the largest Mayan cities, very little of Calakmul has been excavated and most of it remains covered by dense jungle. It's the bits that aren't covered – the huge pyramids poking through the jungle canopy – that provide Calakmul's undoubted wow factor.
6. XUNTANTUNICH – BELIZE
It might not be Belize's largest or most famous Mayan site, but Xuntantunich has a wonderful, laid-back charm to it, stunning views and impressive structures. Getting there is also easy not to mention great fun.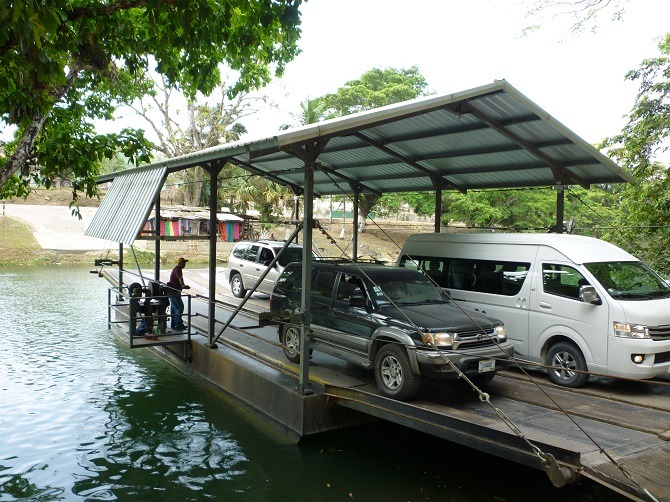 5. UXMAL – MEXICO
It's possibly something of a cliché to say that Uxmal is home to the most architecturally noteworthy ruins of any Mayan site but, well, it's hard to argue. The Pyramid of the Magician stands out because of its rounded corners but it is only one of a number of buildings of note. This, coupled with its setting in the Puuc Hills, make Uxmal a must-visit.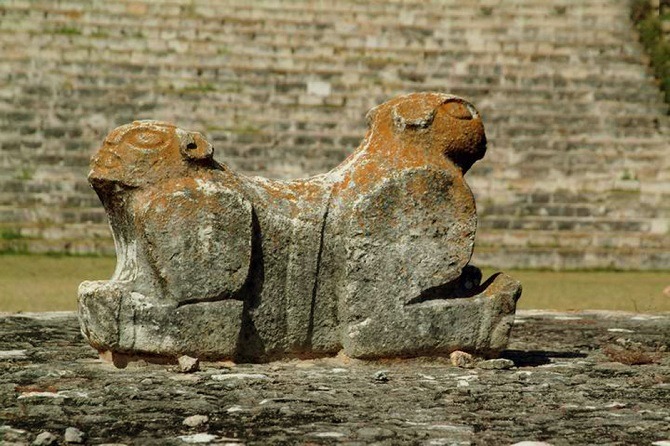 4. TIKAL – GUATEMALA
Guatemala's most famous Mayan site, the ruins of Tikal have been extensively excavated and cover a huge area, allowing one to avoid the crowds who tend to visit just the key parts of the site. Most visitors come for the day but you could easily spend a couple of days here and overnight at one of the local hotels.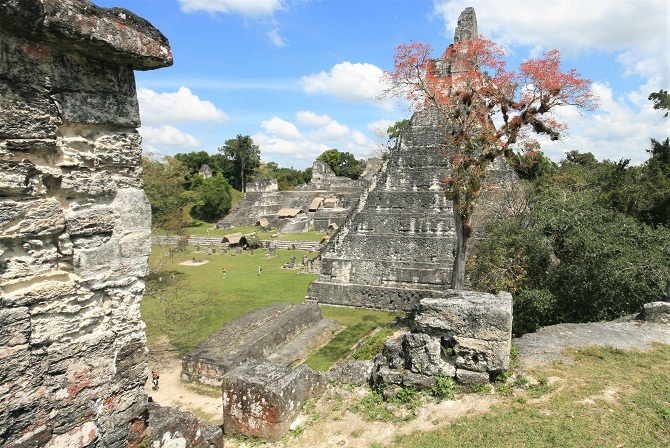 3. YAXHA – GUATEMALA
Tikal might be the number one draw in Guatemala but Yaxha wins it for me on the basis that nobody seems to be aware of it. Another huge site, with a good mix of the extensively excavated vs untouched mounds, you can walk around Yaxha and barely see another human being. However, hang around Yaxha for any length of time and the roars of the howler monkeys will tell you that you are not alone in the jungle.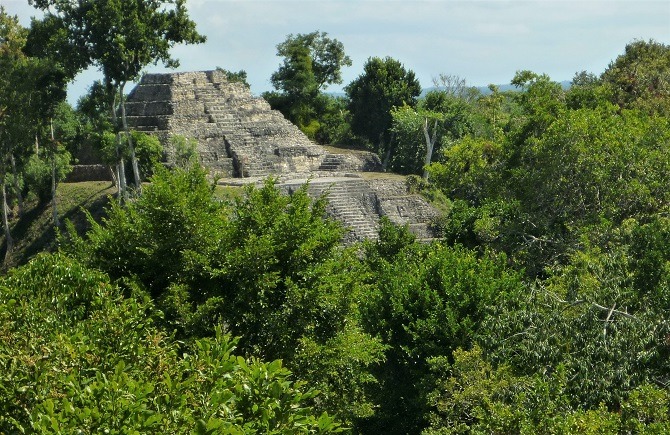 2. PALENQUE – MEXICO
Palenque is somewhere that you don't just stumble across, you really need to plan your route in and out. However, if you don't mind a bit of faff, Palenque is a truly magical site with numerous impressive structures in perhaps the most scenically magnificent setting of any major Mayan site, certainly any in Mexico.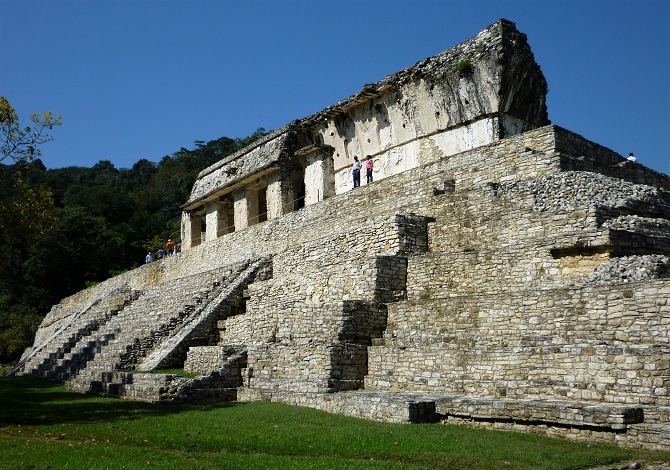 1. COPAN – HONDURAS
What's not to love about Copan? You can walk to it from the charming, nearby town of Copan Ruinas (odd name, right??), it boasts numerous structures and open spaces that all can easily be explored on foot, is pretty much never busy, has a wonderful climate and is home to flocks of beautiful macaws that float above the trees.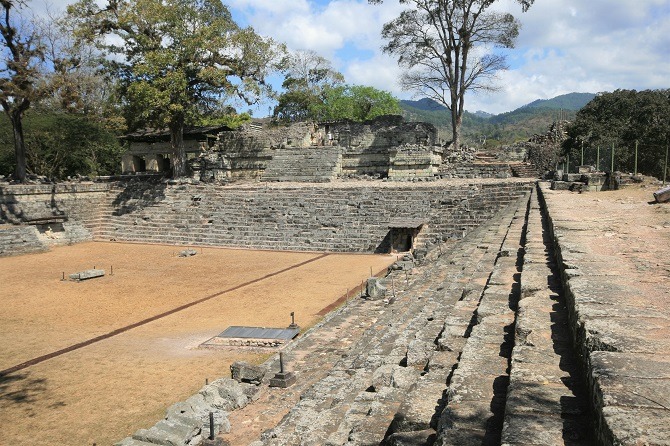 Travel Beyond The Ordinary