Cuba / Travel
Cuba Luxury Holidays
Exploring Cuba in style
When we first became involved with the island in the mid 1990s, the idea of taking a Cuba luxury holiday was entirely fanciful.
Today, even though Cuba still can't claim to sit at the top table of luxury travel destinations, the situation has improved immeasurably.
Luxury hotels do now exist on the island and, in those (majority) locations where they don't, at least the quality of hotels on offer is still far ahead of where it used to be.
The fact remains however, if you wish to visit Cuba on a 'touring holiday', a degree of compromise is required when it comes to the issue of luxury.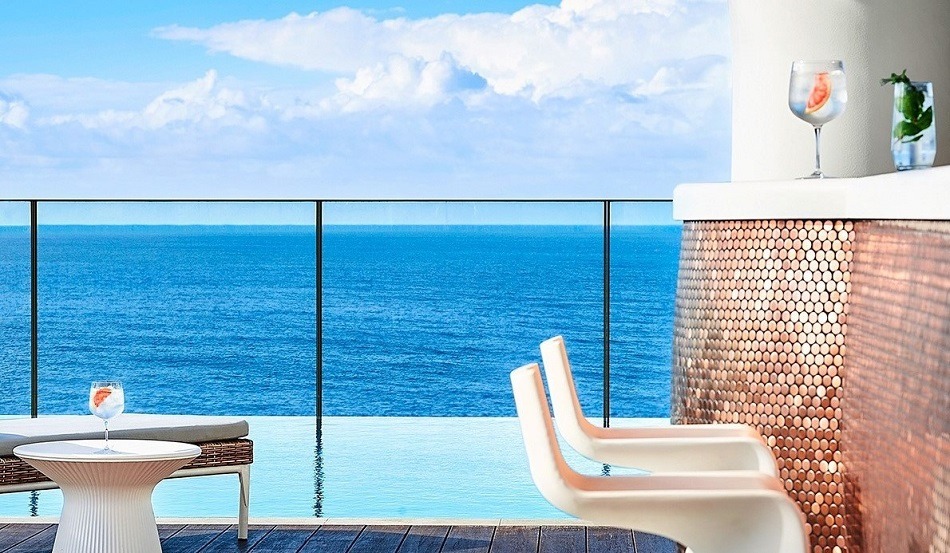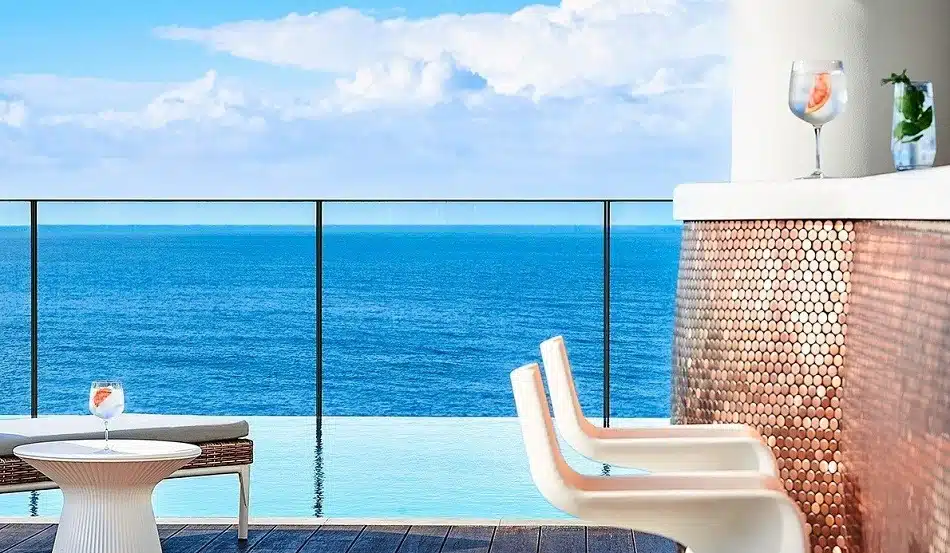 Luxury Flights
Every holiday begins with a flight and, while there are currently no direct, scheduled flights between the UK & Cuba, there are a number of convenient indirect options.
Air Europa, Iberia & Air France offer frequent flights between the UK & Havana via their respective hubs (Madrid & Paris) and all 3 airlines offer modern business class cabins.
For clients looking to travel Premium Economy, the only current option is with Air France via Paris.
You can find more information on getting to the island in our Cuba Flights section.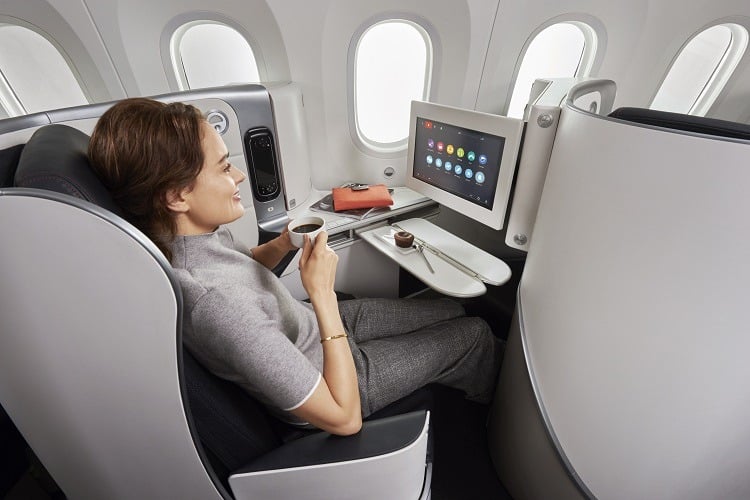 Luxury hotels in Havana
After years in the luxury wilderness, Havana can now boast a choice of genuine, luxury hotels, all conveniently located in the city's historic quarter, Old Havana.
As with London buses, the city can now boast not one but two, luxury Kempinski hotels, the Gran Hotel Kempinski La Habana and Gran Hotel Bristol La Habana.
They are joined by the Iberostar Grand Packard , SO/ Paseo del Prado La Habana (pictured below) and Mystique Regis Habana.
All five properties are located within a few minutes' walk of each other in Old Havana and offer a variety of room options, luxurious facilities, the best wifi in Cuba and (aside from the Mystique) outdoor swimming pools.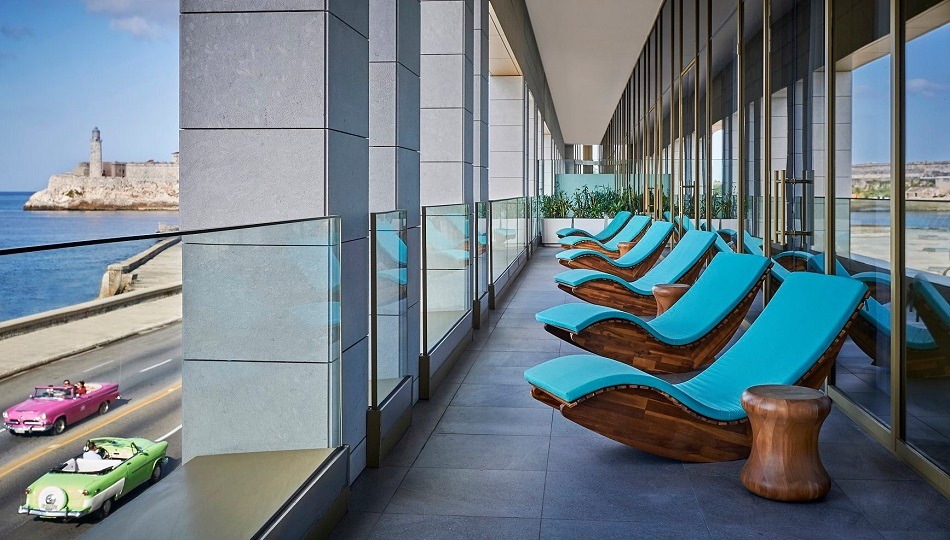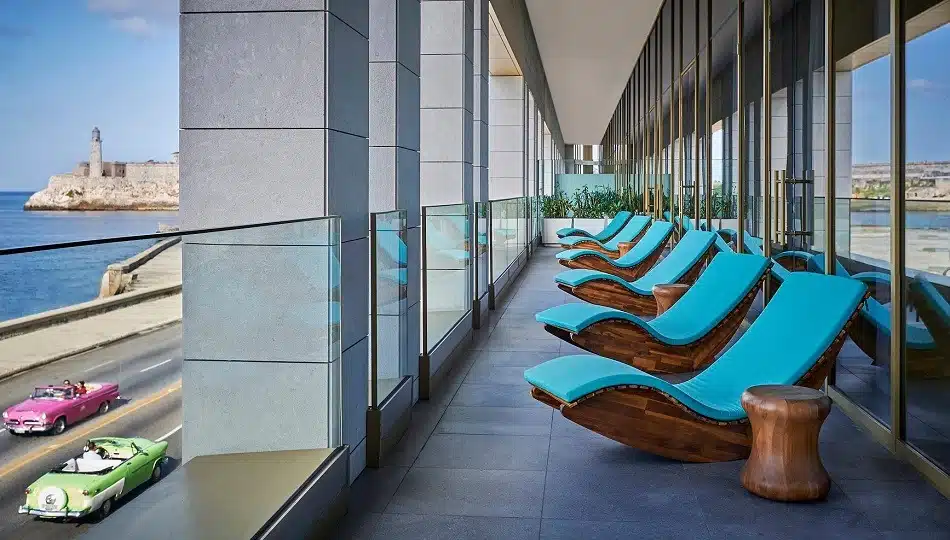 Urban luxury outside of Havana
When it comes to history, culture and sightseeing, there is far more to Cuba than just Havana. The island is home to numerous historic towns and cities, many of them UNESCO World Heritage sites, and hotel options are slowly improving.
After Havana, the number two cultural destination in Cuba is the small town of Trinidad on the island's south coast. Although we wouldn't describe them as luxurious, two of the hotels in town – the Iberostar Grand Trinidad (pictured) & Hotel La Popa – are far from shabby while the new Melia Trinidad (opens May 2023) at the nearby beach is also well worth considering.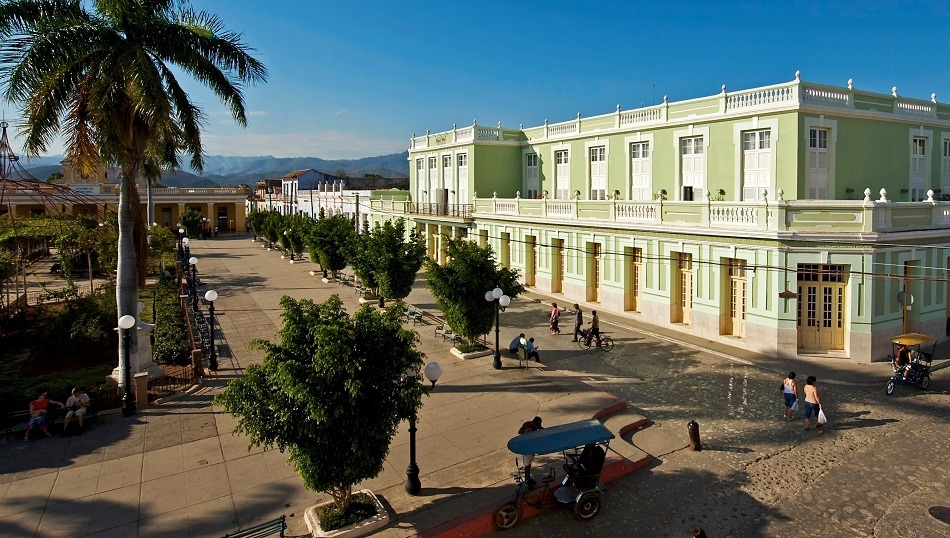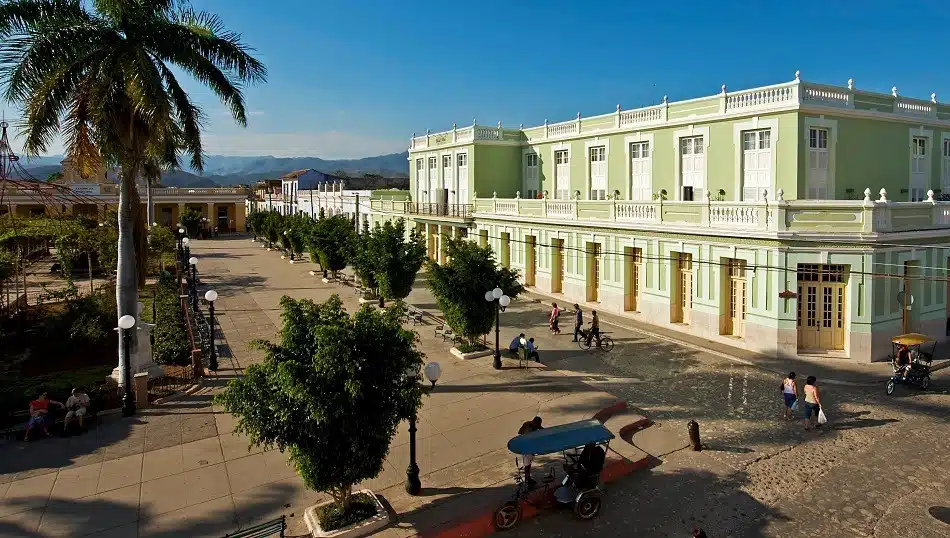 In Cuba's second city, Santiago de Cuba, the Melia Santiago de Cuba (pictured below) is the best hotel in town and, although neither a great beauty to look at, nor luxurious, it is a solid international standard hotel with (if you upgrade to The Level) good quality rooms.
Other towns and cities where there are decent quality, if not luxurious, hotels include Cienfuegos (Melia Union & Melia San Carlos) and Camaguey (Melia Gran Hotel).
Finally, there are those towns which, although well worth visiting for reasons of history, culture, countryside etc, but which are definitely still lacking in good quality accommodation, ie Vinales, Santa Clara, Bayamo & Baracoa.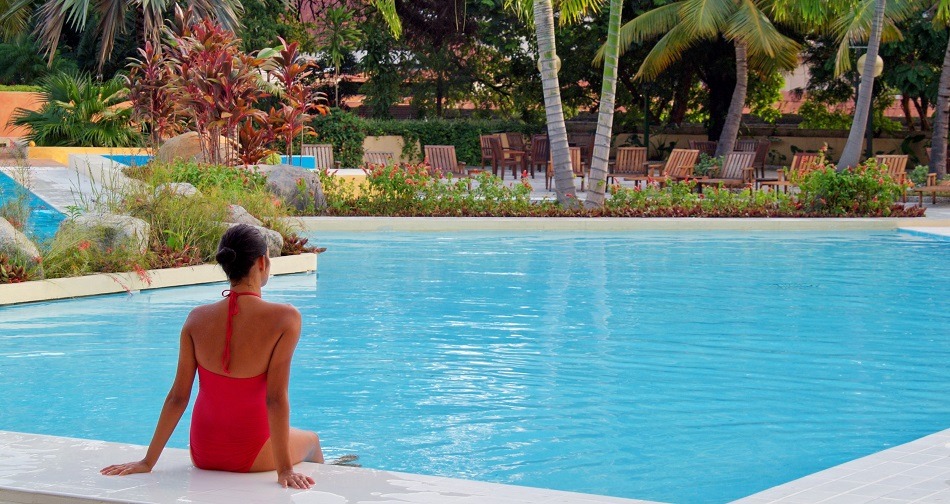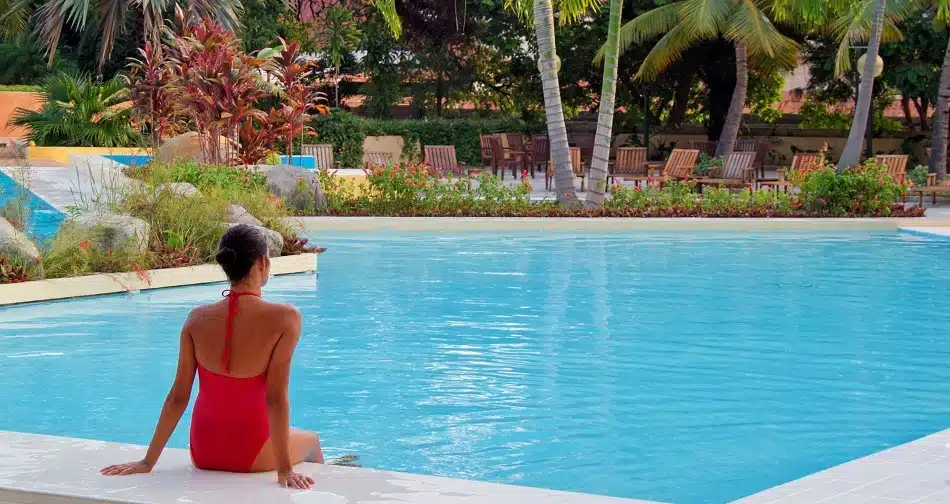 Luxury beach hotels in Cuba
In truth, Cuba still lacks any genuine, world-class, luxury beach hotels with one possible exception.
Recently opened, the Cayo Guillermo Resort Kempinski (pictured below) is located on the small island of Cayo Guillermo, midway along Cuba's north coast. With the luxurious facilities that one would expect from a Kempinski hotel, including over-water bungalows, the hotel is also noteworthy as being one of the very few beach hotels in Cuba that doesn't operate on an All Inclusive basis.
The one, slightly problematic drawback of the hotel is its location – Cayo Guillermo is a long way from anywhere else and getting there and back isn't easy.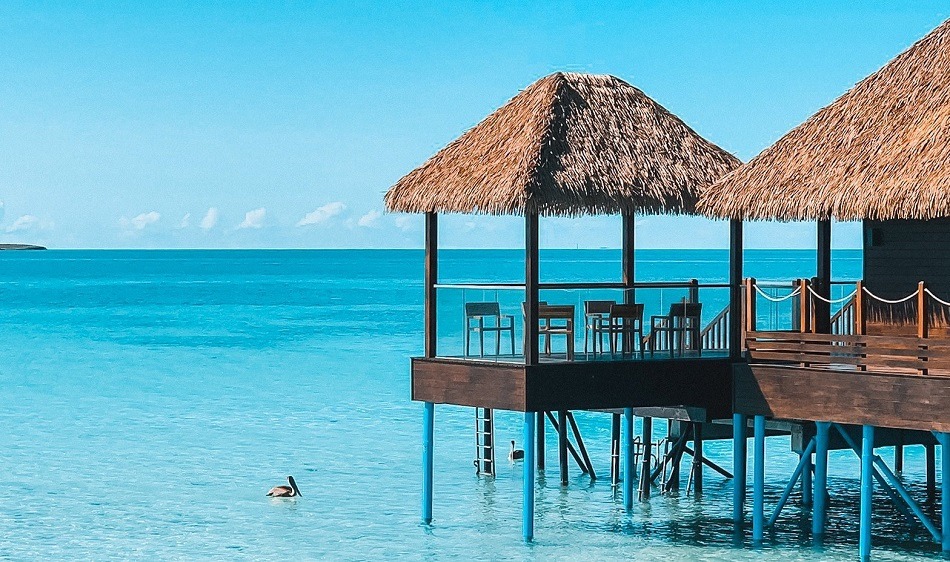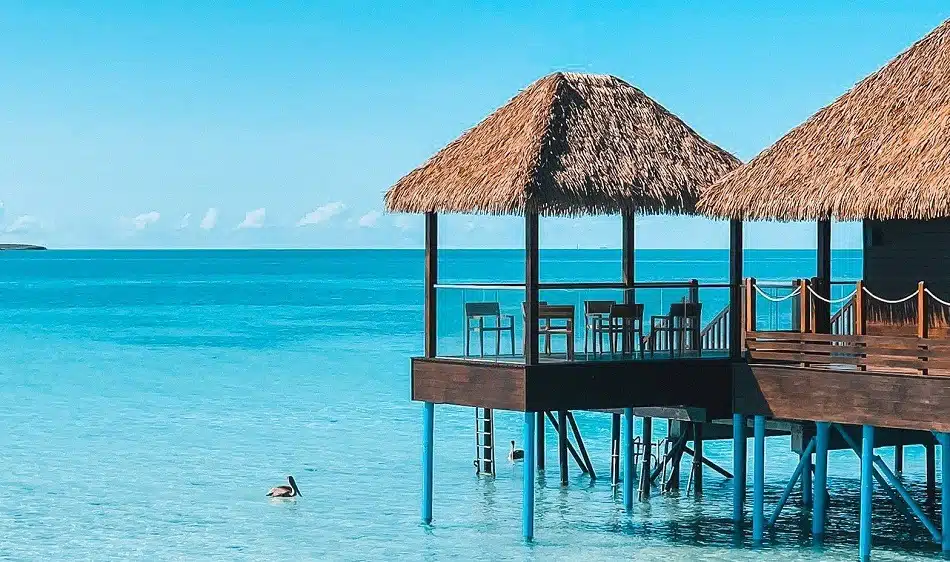 More convenient, easy accessible beach resorts can be found in the likes of Varadero, Cayos de Villa Clara and Guardalavaca, all on the north coast.
While there are a number of beach properties in these resorts that purport to be 5*hotels, the reality is that they all fall somewhat short.
Many of the best beach hotels in Cuba are managed by the Spanish hotel group, Melia, who have gone down the path of almost offering hotels within hotels through their 'The Level' brand. Clients upgrading to The Level benefit not just from superior accommodation but exclusive check-in, bars, restaurants, pools and even sections of beach.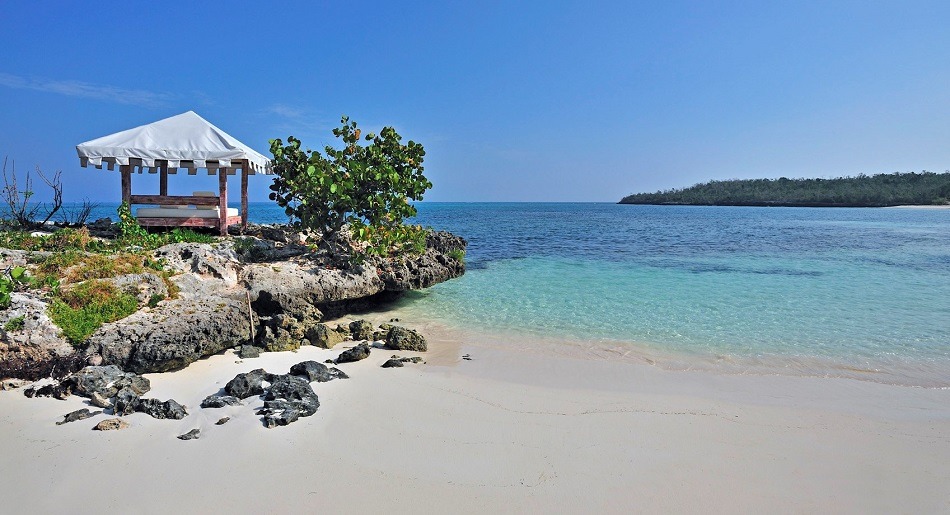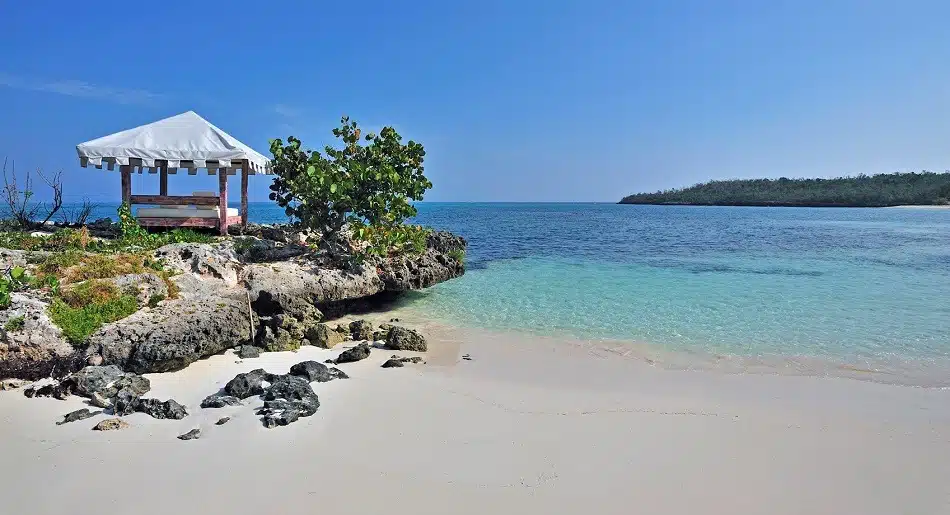 In terms of our recommendation for the best beach hotels in Cuba, we would suggest the following:
Varadero – Melia Las Americas & Paradisus Princesa del Mar
Cayos de Villa Clara – Melia Buenavista, Royalton Cayo Santa Maria, Paradisus Los Cayos.
Guardalavaca – Paradisus Rio de Oro
Cayo Guillermo – Cayo Guillermo Resort by Kempinski
Trinidad – Melia Trinidad
One final, important point of note to be aware of is that the majority of Cuba's best beach hotels operate on an Adults Only basis so, if you're travelling on a family holiday, options are even more limited when it comes to luxury beach accommodation.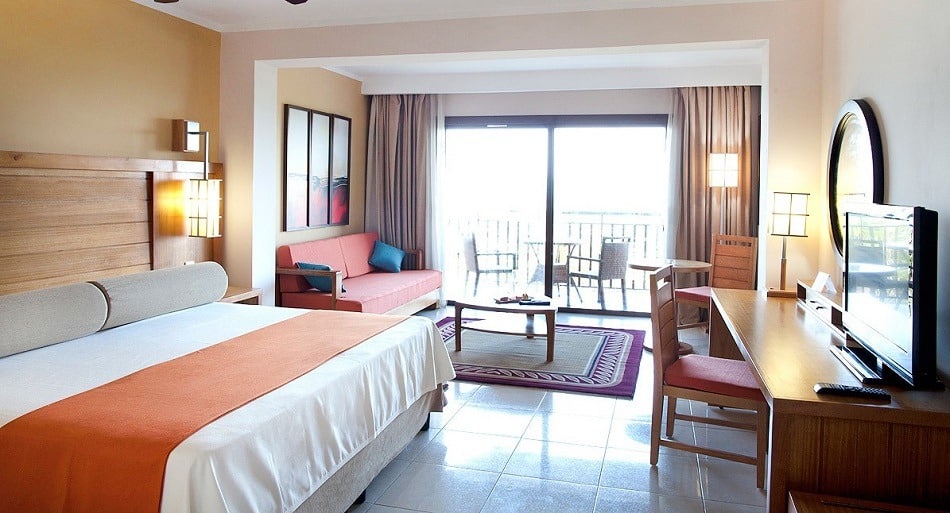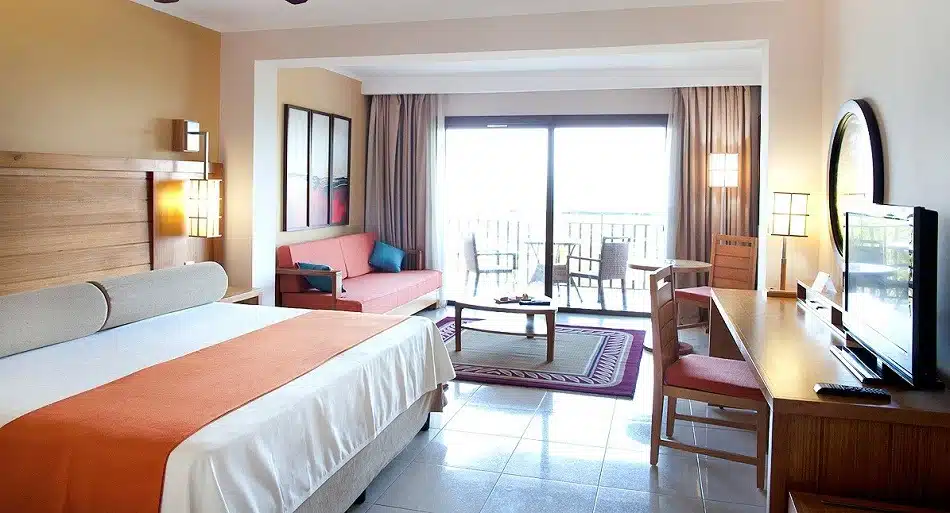 Luxury lodges and eco-hotels in Cuba
One thing you certainly won't find in Cuba, at least not yet, are any luxury lodges or hotels in the countryside. In fact, simply finding any hotels in the countryside is still something of a struggle and the few that do exist can be categorised as comfortable at best.
The best of the lot, in a lovely setting and just an hour's drive from Havana, is La Moka hotel.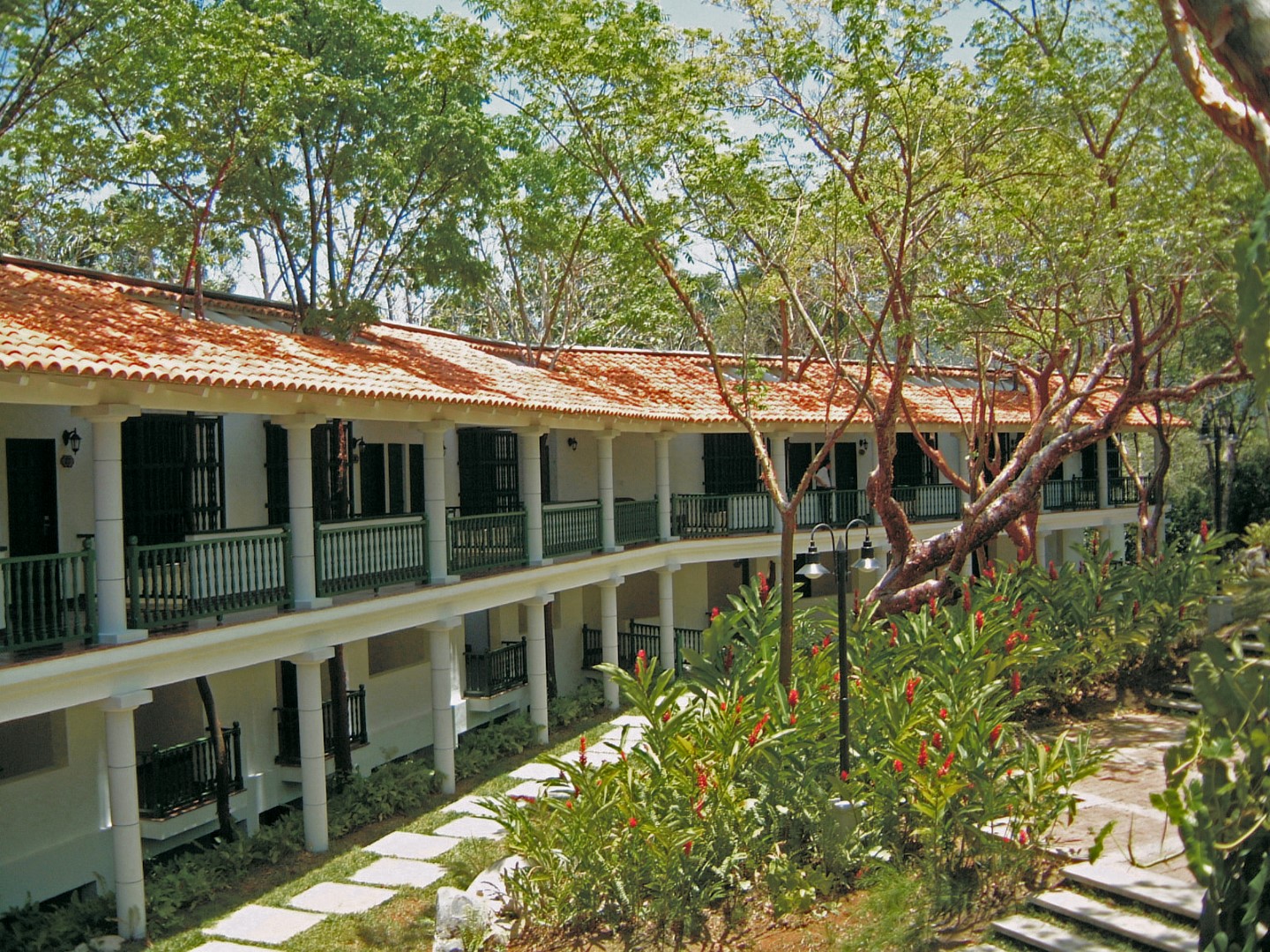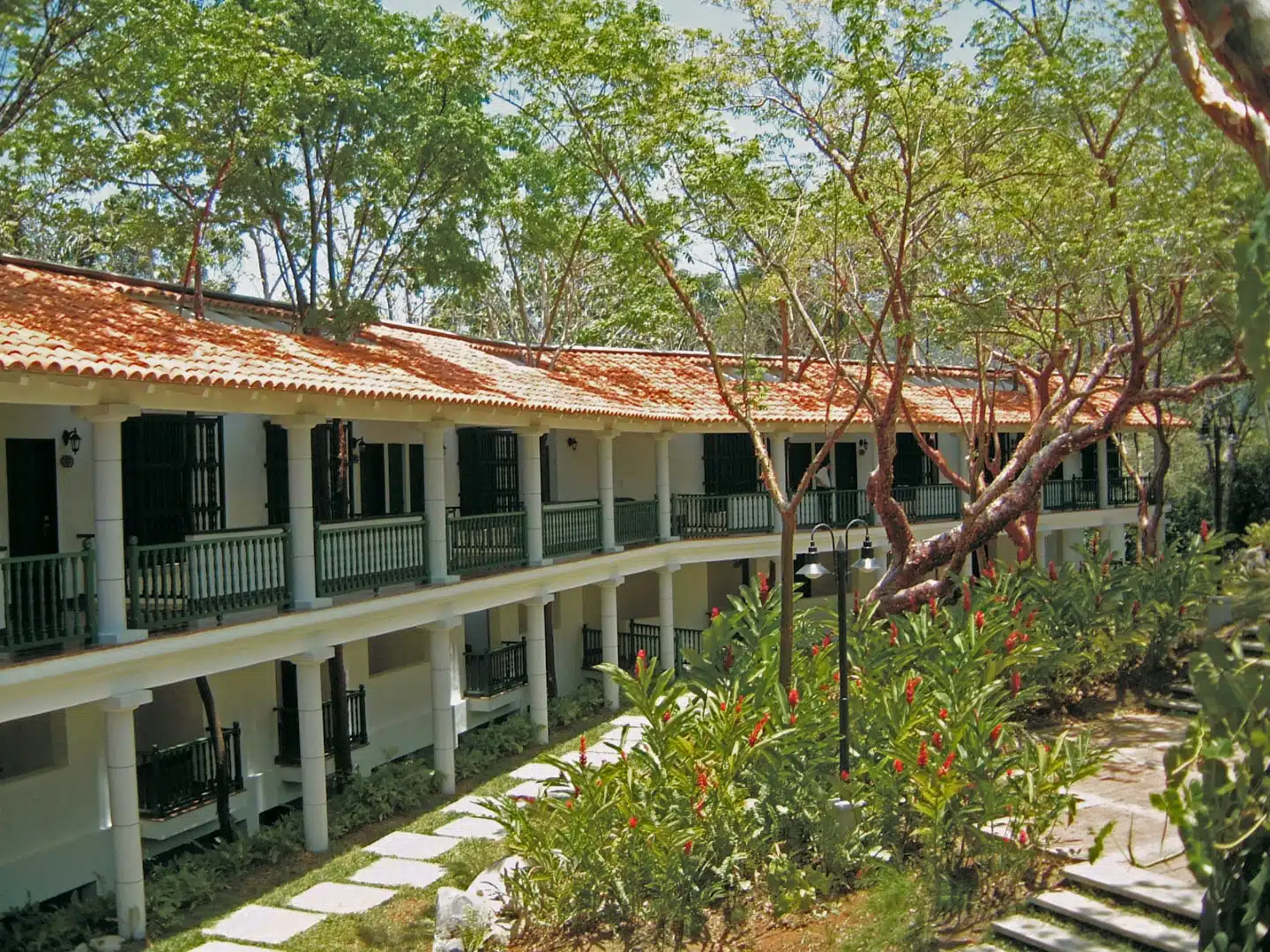 Luxury transport and services in Cuba
While Cuba has huge potential as a luxury destination, lack of investment and political constraints continue to hold it back.
One day, hopefully while we're still around, Cuba will boast luxurious train services, marinas full of beautiful yachts and fleets of top-end cars. Until then, for better or worse, Cuba will remain one of the least commercially developed holiday destinations in the world.
While the concept of providing a concierge service is still somewhat undeveloped in Cuba, Beyond The Ordinary offer a number of private Trips across the island which, if not luxurious, certainly add to visitors' experience of the island.
Examples of these pre-bookable, private Trips include walking tours, rides in classic cars, cookery & dance lessons, hiking, birdwatching and horseback riding in the countryside and much, much more. Full details are available on request.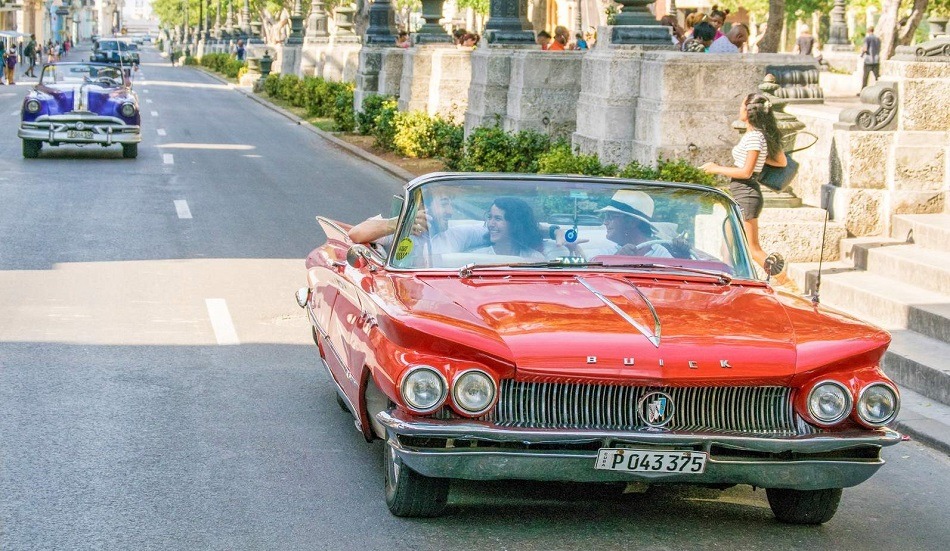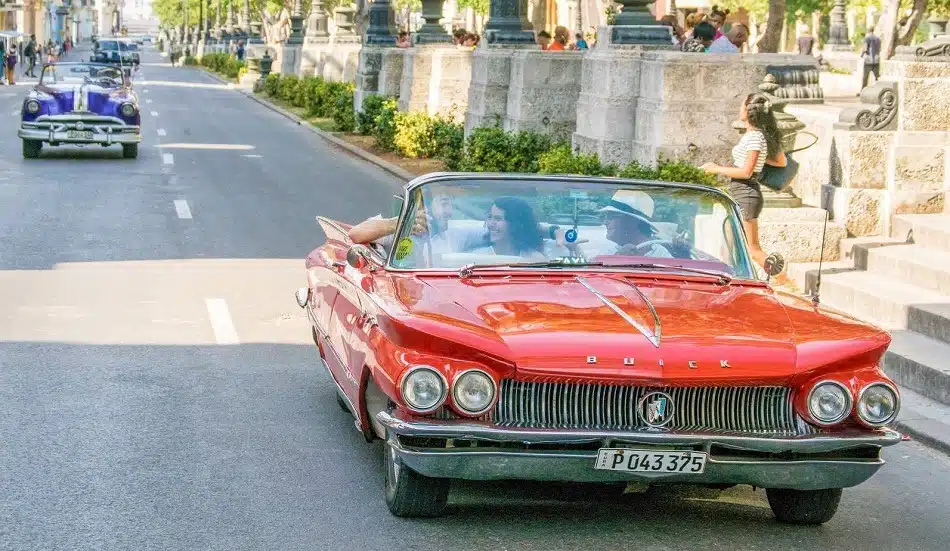 Special offers
Many of our featured hotels run special offers which, if you can take advantage of them, will lead to significant savings on the cost of your holiday.
For details of all our current, hotel special offers across Cuba, please visit our dedicated Offers page.
Cuba luxury holidays – itinerary ideas
As our holidays are all entirely tailor made there are thousands of potential itineraries we can arrange. If you wish to stick to luxurious, or very comfortable, accommodation throughout, these options narrow down somewhat.
If travelling on a two-week holiday, and assuming you wish to combine sightseeing with time at the beach, our suggestion would be something along the following lines.
Start with four days in Havana, preferably at one of the aforementioned luxury hotels in Havana. Then head down to Trinidad on the south coast for three days and use the town as a base from which to explore the surrounding area. Finally, for the remaining week at the beach, head to one of our recommended hotels in Cayo Guillermo, Cayos de Villa Clara or Varadero.
If you wish to keep packing and unpacking to a minimum, but still wish to combine the beach with a fair amount of sightseeing, you might consider simply combining a few days in Havana with the Melia Trinidad at the beach.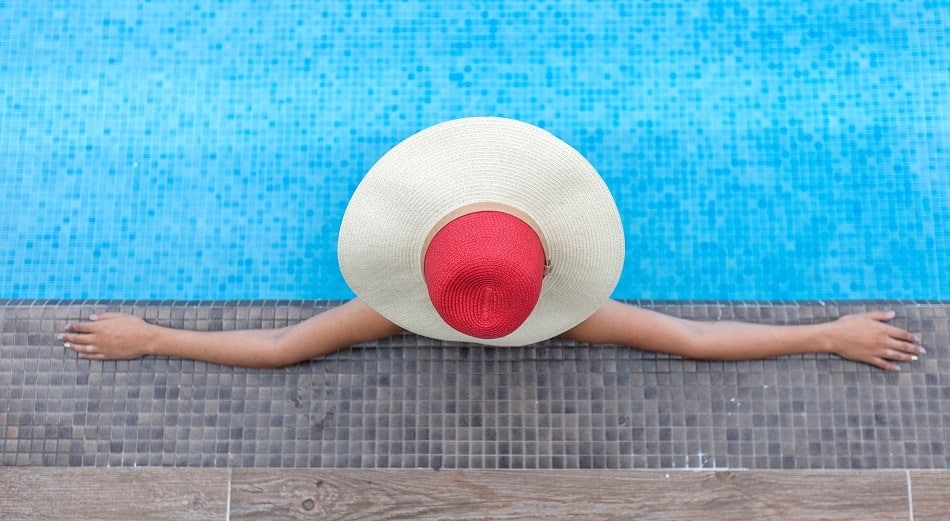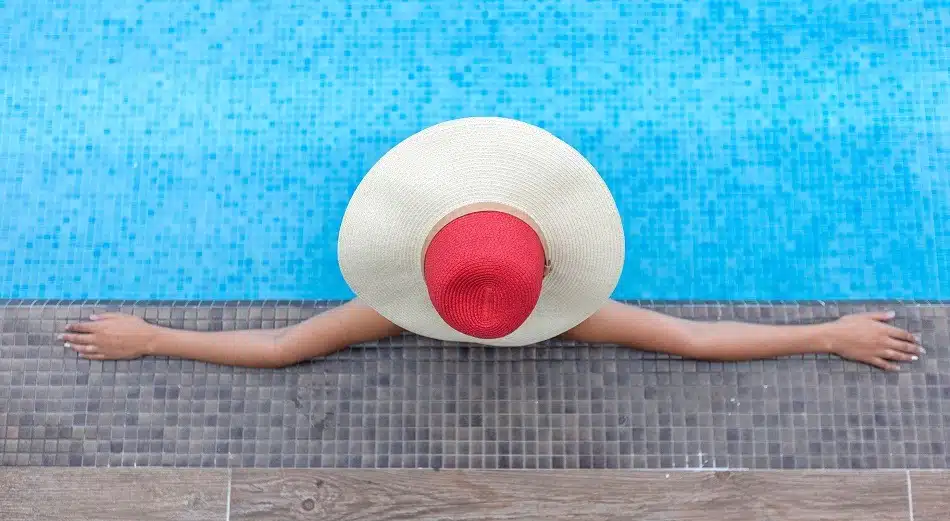 January

February

March

April

May

June

July

August

September

October

November

December