Mexico / Travel
Mexico Honeymoons
Romantic adventures in the Yucatan Peninsula
Mexico honeymoons have long been a popular option for this most important of holidays and, of the country's numerous provinces, none offers quite the variety of the Yucatan Peninsula.
Not only does the Yucatan Peninsula offer that staple of the typical honeymoon, the picture postcard beach, it also offers history, culture, wildlife and a wide selection of outstanding hotels, all within an easily accessible, easily explorable region.
What sort of honeymoons do we offer in Mexico? Well, as all our holidays are tailor made, we don't feel that it's for us to make that call; that's for our customers to decide.
If you simply wish to hit the beach and flake out then, yes, that's certainly possible. Or perhaps you wish to split your honeymoon between time spent exploring and relaxing. Or perhaps you have no interest whatsoever in the beach and wish to spend your entire honeymoon visiting ancient Mayan ruins and picturesque colonial towns. Put simply, you decide and we'll advise.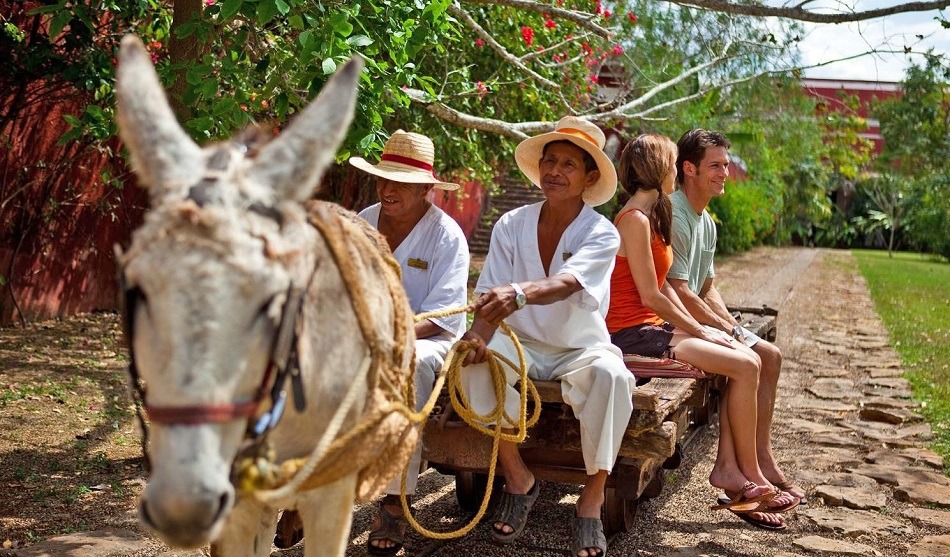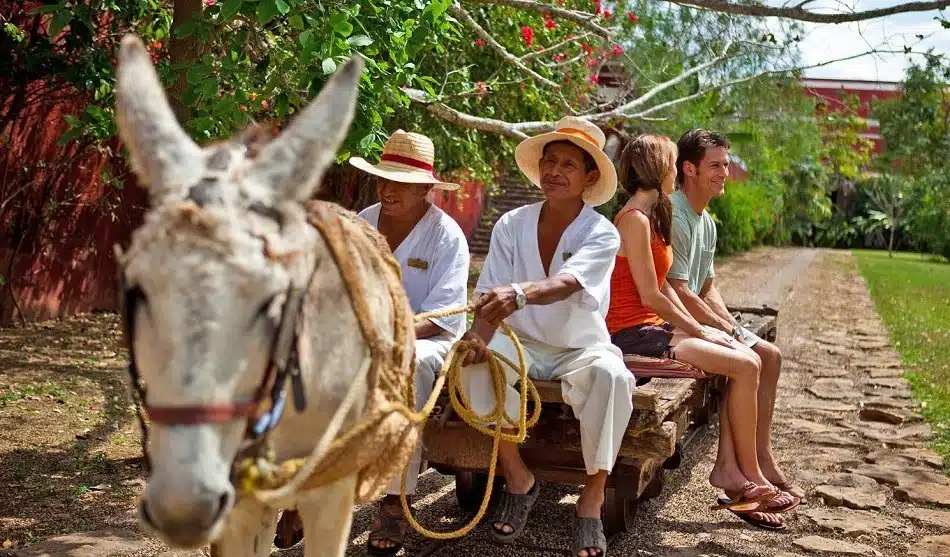 Flights to the Yucatan
Flying to the Yucatan Peninsula is relatively simple, with a choice of both direct and indirect flights.
British Airways offer frequent, direct flights from London to Cancun with the option to begin your honeymoon in comfort and style with an upgrade to either World Traveller Plus or Club World.
There are also daily, indirect flights via a number of US & European gateways such as Miami and Madrid.
While we only work with scheduled airlines, there are also a number of seasonal charter flights to Cancun. Should clients wish to arrange their own flights, be they scheduled or charter, we are more than happy to take care of all the ground arrangements.
For more detailed flight information, please visit our Mexico Flights page.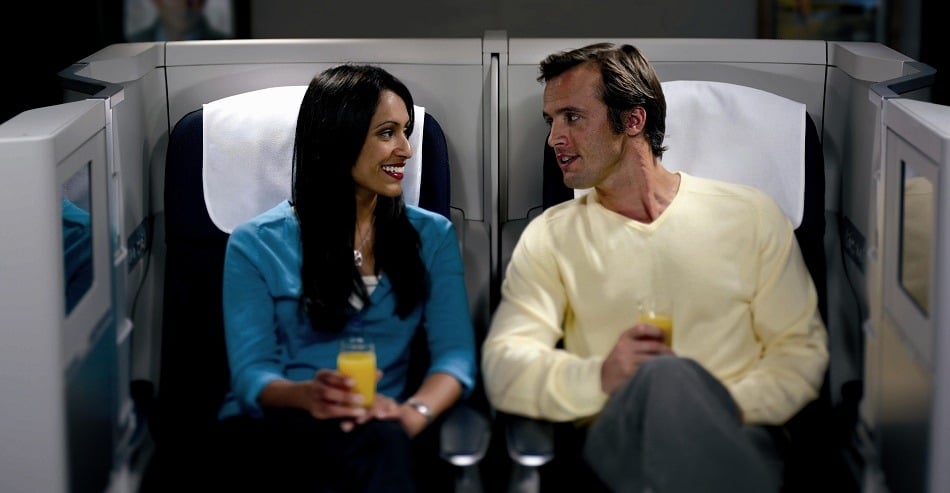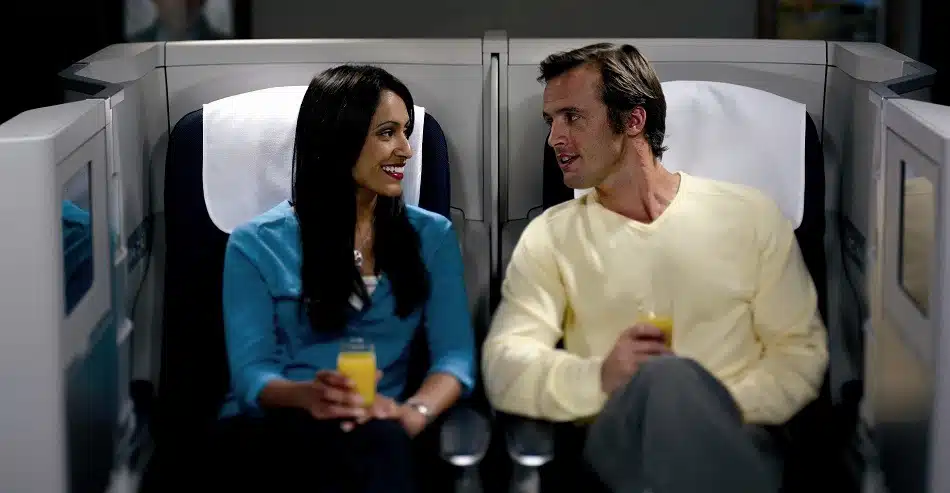 Start with either the beach or the interior
We understand that, after the days leading up to your wedding, not to mention the big day itself, you might feel the need to do very little to begin with.
So, even if you're keen to include exploring the Yucatan as part of your Mexico honeymoon experience, you can easily start with time at the beach, re-charge your batteries and then head off to explore.
Alternatively, if you're still full of energy, you can just as easily pack all the sightseeing into the first part of your honeymoon and then find a suitable beach to flake out on.
Or start the honeymoon at the beach, go exploring and end up at the beach……you get the idea.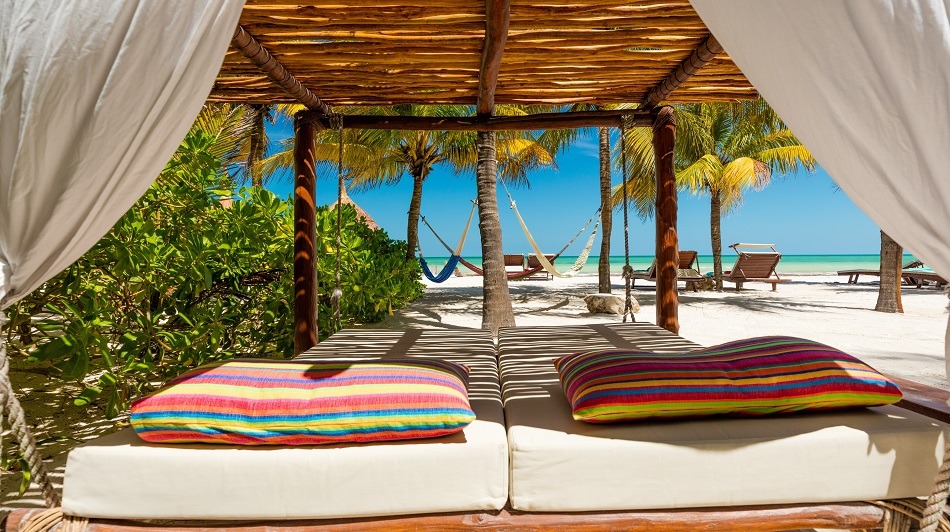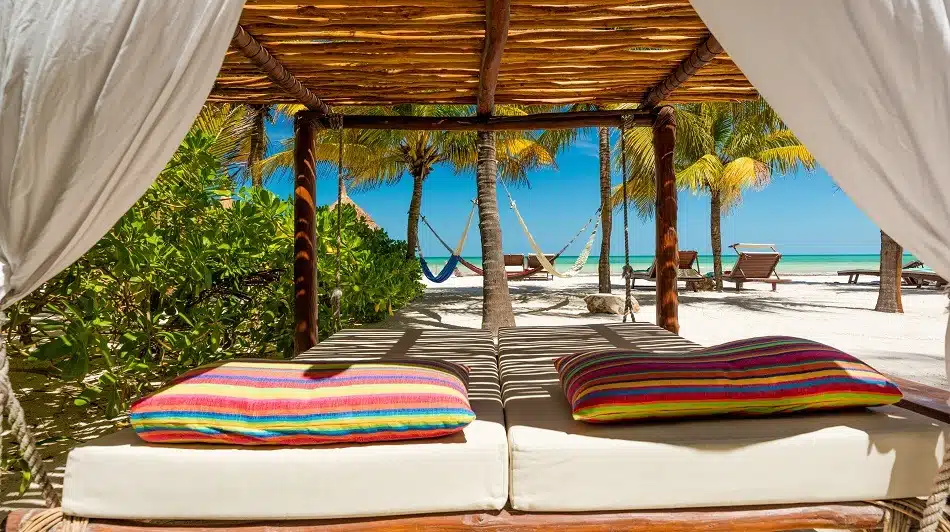 Where to explore
Deciding where to visit very much comes down to personal preferences although the Yucatan Peninsula is famous for its numerous Mayan sites which you will find scattered right across the region.
Some of these sites, such as Chichen Itza, can take the best part of a day to explore and attract thousands of visitors a day. Others, such as Kohunlich, might only require an hour so to explore but there is every chance you will have them to yourselves.
In addition to its Mayan history, the Yucatan Peninsula is home to a number of charming, colonial era towns such as Valladolid, Izamal, Merida & Campeche (pictured below) all with beautiful buildings, leafy plazas, quirky museums and local markets to explore.
If it's the outdoors and nature that you want to experience, the Yucatan Peninsula also boasts some of the finest bird-watching opportunities in Mexico, numerous, scuba diving options and the chance to cool off in one of the region's famous cenotes.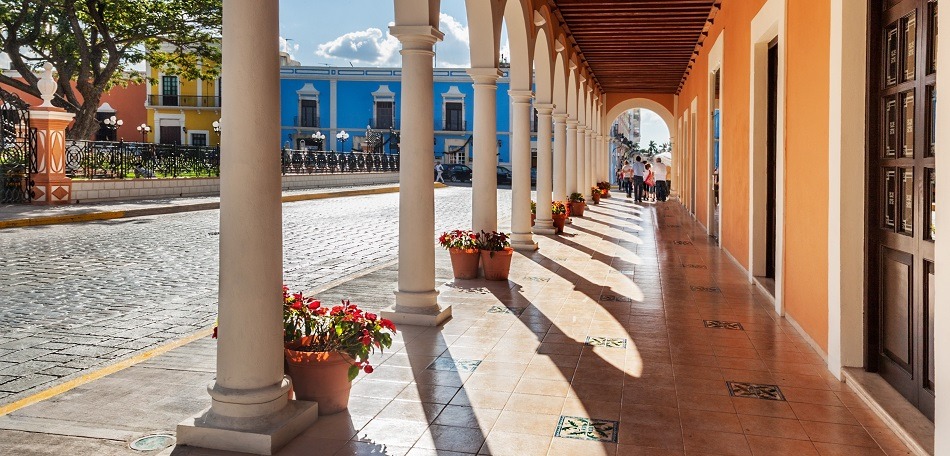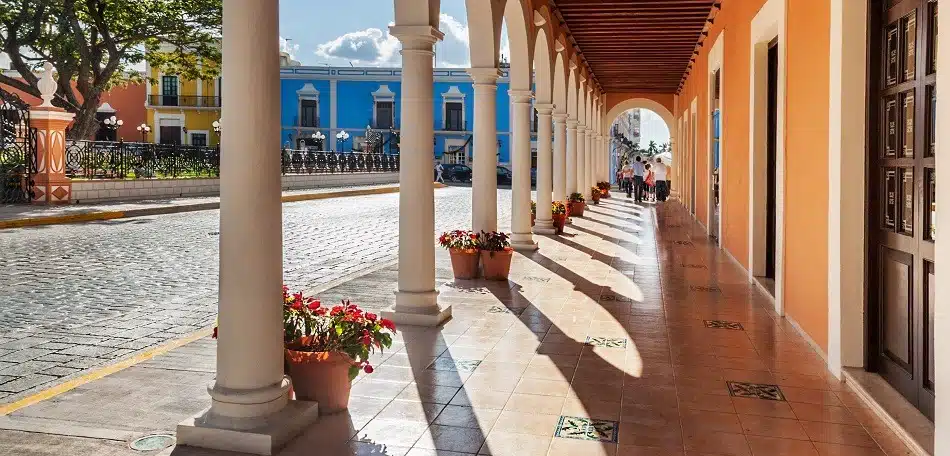 Stay at a converted hacienda
The Yucatan Peninsula is not alone in boasting world-class luxury hotels but, when it comes to that all-important combination of luxury and romance, few destinations can match the Hacienda hotels for which the region is rightly famous.
Converted from the ruins of abandoned plantations, these hugely atmospheric hotels can be found dotted around the Yucatan Peninsula and, even if only for a couple of nights stay, are an unmissable feature of the ultimate Mexico honeymoon experience.
The Hacienda Chichen is amongst the most historic of these haciendas and even boasts its own entrance to the ruins while the most luxurious properties include the Hacienda San Jose and, our favourite, the Hacienda Uayamon (pictured below).
Not all the haciendas we feature are included in our website so, if there is somewhere that you particularly want to stay and you can't see it listed, please let us know.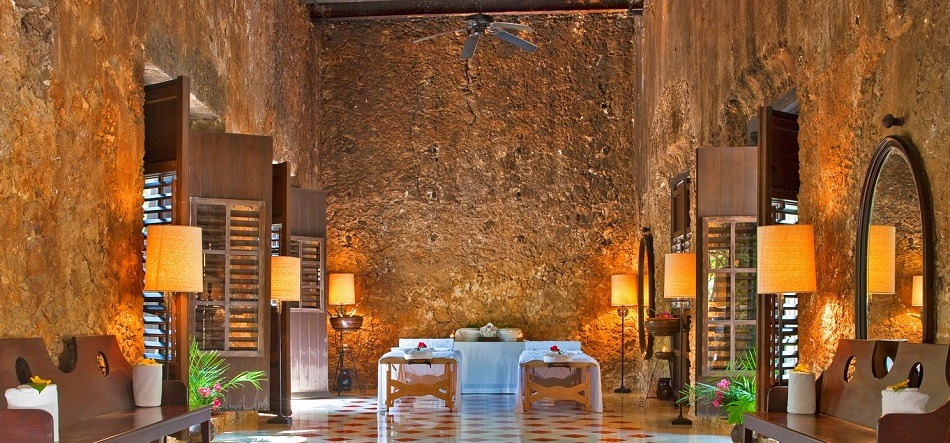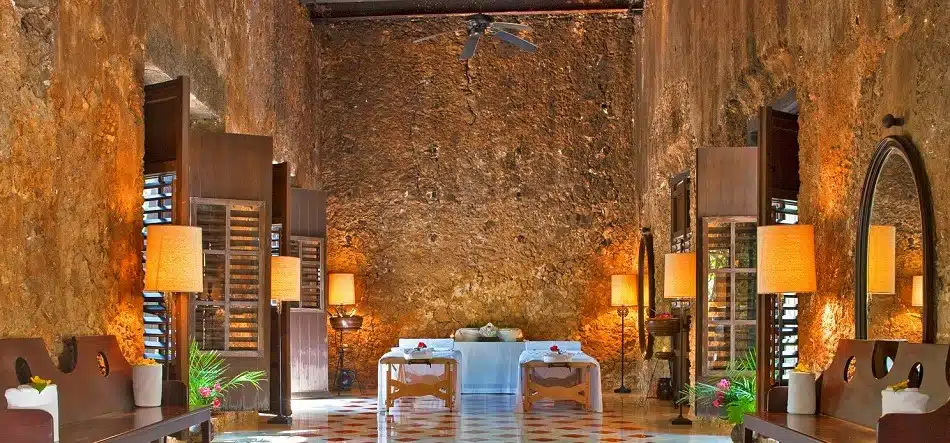 Stylish boutique hotels
In addition to its countless Mayan sites, the Yucatan Peninsula is also home to a handful of charming colonial-era towns and cities such as Valladolid, Izamal, Merida & Campeche.
Within these towns there are a number of small, stylish hotels, all entirely suited to a honeymoon, including the Posada San Juan (Valladolid), Mansion Merida, Casa Lecanda & Rosas y Xocolate (all Merida) and Puerta Campeche (pictured below) and Casa Don Gustavo (both Campeche).
If you want to combine stylish, contemporary accommodation with peaceful Mayan ruins and beautiful countryside, you should also consider staying at Explorean Kohunlich near Chetumal.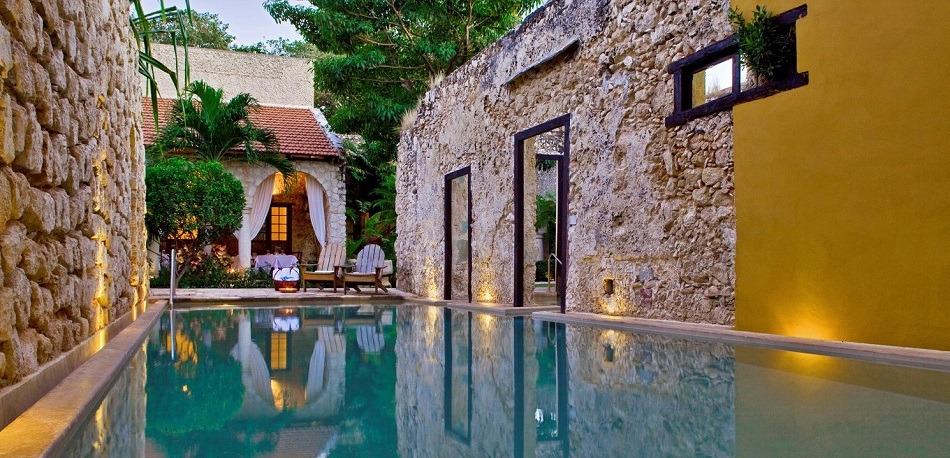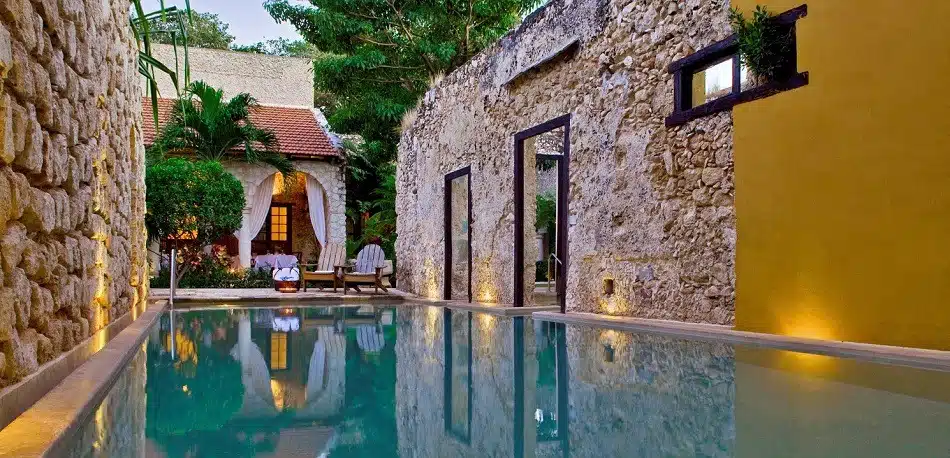 The perfect honeymoon beaches
Have we mentioned the Yucatan's superb beaches and incredible variety of beach hotels?
With the exception of Holbox, the region's best beaches are all situated either along its east coast or, in the case of Isla Mujeres, just off it.
Depending on your personal preferences, there is probably a beach hotel for almost every taste in the Yucatan Peninsula.
Many Mexico honeymoons end up at Tulum, famous for its glorious, sandy white beaches and chic, BoHo hotels such as Rosa Del Viento that nestle amidst the palm trees.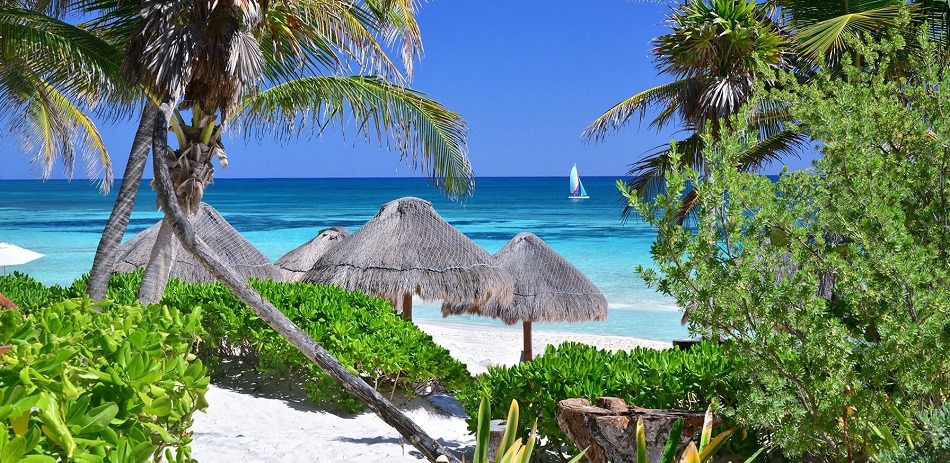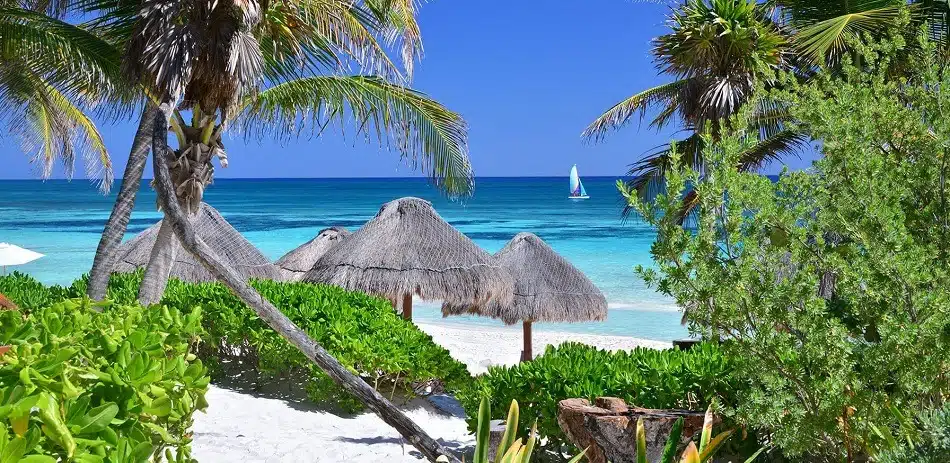 If it's pure, no holds barred luxury that you're after, perhaps consider either Esencia or Belmond Maroma Resort. If you like the idea of going All Inclusive hotel but are put off by huge hotels, why not have a look at Zoetry Villa Rolandi on Isla Mujeres which only has 35 rooms.
Finally, just because you want to end your honeymoon at the beach doesn't mean you necessarily want to slow down.
Staying at Mahekal Beach Resort in the party town of Playa del Carmen will allow you to flop out by the beach during the day and then eat, drink and party into the early hours.
Alternatively, if you like the idea of being able to walk to bars and restaurants but are put off by the level of development in Playa del Carmen, you're probably better off in sleepy Holbox and the Villas HM Palapas del Mar.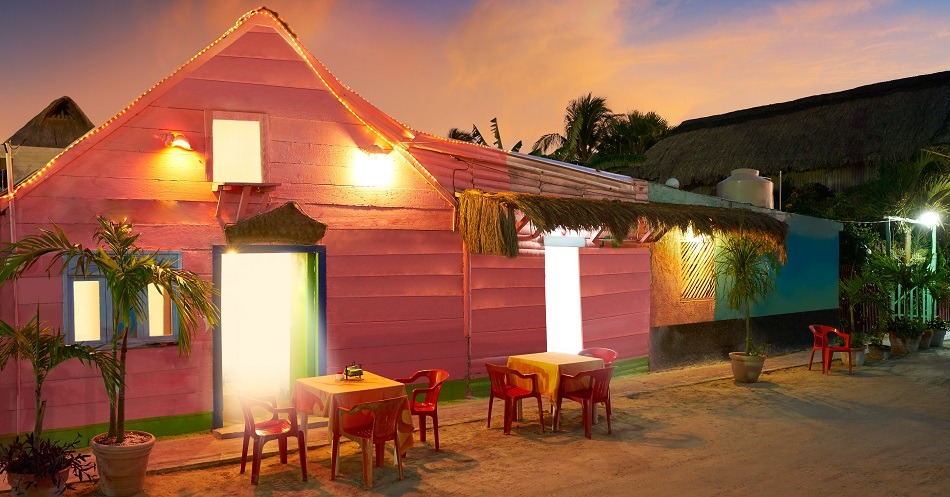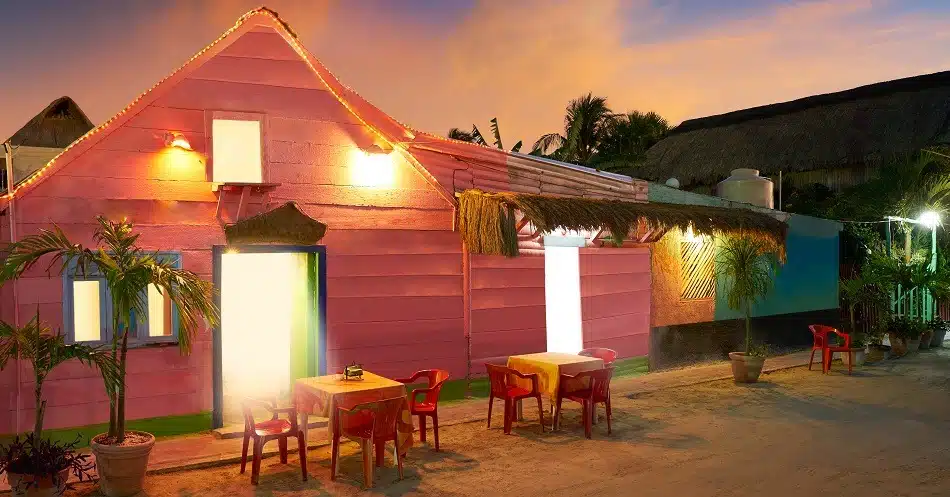 Adults Only hotels
Much as we love (well behaved) kids, you probably don't want them dive bombing you at the pool on your honeymoon.
There are numerous hotels, mainly at the beach but also in some of the towns, that operate on an Adults Only basis. If this is an important consideration for you, do let us know and we'll point you in the right direction.
Hotel honeymoon offers
Most beach hotels in Mexico will offer some form of honeymoon offer, most typically a free room upgrade (but generally subject to availability on arrival).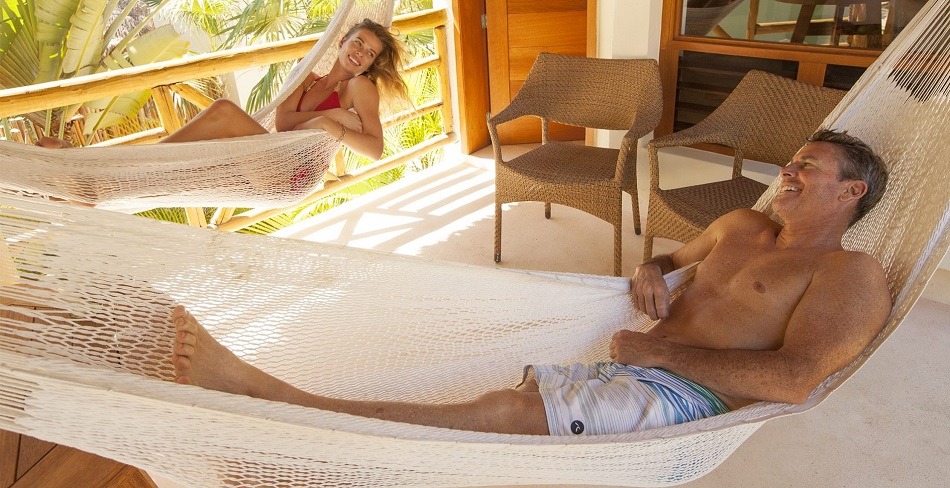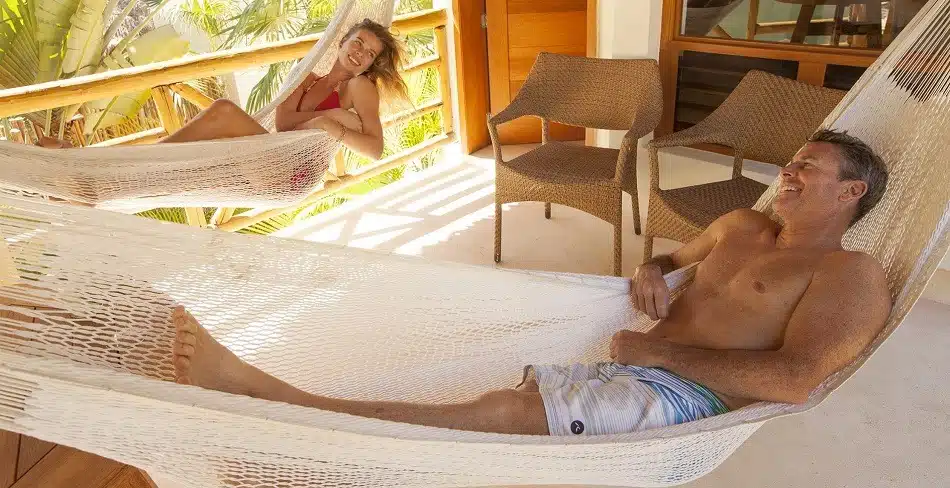 Mexico honeymoons……start planning
As all our holidays are entirely tailor made, we don't provide any ready-made honeymoon packages.
So, to start planning your perfect Mexico honeymoon, either give us a call on 01580 764796 or fire off an email to travel@beyondtheordinary.co.uk.
January

February

March

April

May

June

July

August

September

October

November

December