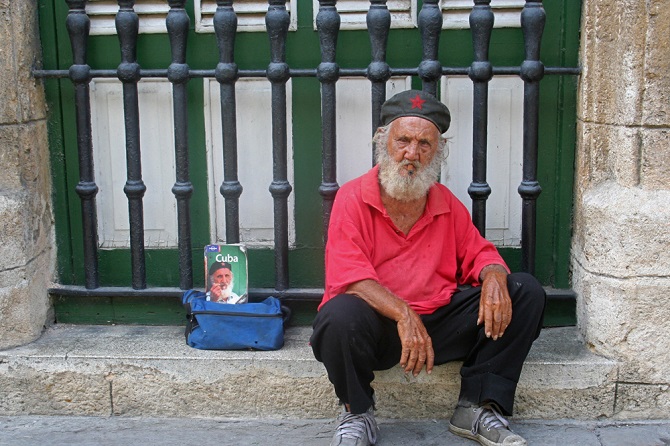 As the largest island in the Caribbean, at around 1000kms long, visiting the whole of Cuba in a typical 2- week holiday isn't easy. So where to go first, west or east?
Well, in the first instance, it very much depends on your reasons for visiting Cuba and the type of holiday you have planned.
If you are simply visiting Cuba to spend 2 weeks on the beach, and nothing else, my personal opinion is that Cuba's most beautiful beach resort is Guardalavaca, located in the east of the island. With its lush, rolling green countryside and white, sandy beaches, Guardalavaca is oh so picture-postcard; it is also home to probably the single, best beach hotel in Cuba.
For those to want to base themselves at the beach, but still see something of the 'real Cuba', options are slightly more limited at Guardalavaca although nearby Gibara is certainly worth a visit and both Santiago de Cuba and Baracoa are both potential, albeit long, potential day trips.
What if your main reason for visiting Cuba is to explore the country and soak up its unique history and culture?
Well, eastern Cuba certainly has its attractions – the urban centres of Camaguey, Bayamo, Santiago & Baracoa and some of the island's most unspoiled countryside – but infrastructure is very poor (even by Cuban standards!) and it lacks the 'big attractions' of western Cuba.
What do I mean by 'big attractions'? Well, primarily the Big 3 of Havana, Vinales & Trinidad but also town and cities such as Cienfuegos, Sancti Spiritus, Santa Clara & Remedios as well as the countryside around Las Terrazas & Soroa, the Zapata Peninsula & Bay of Pigs and the Escambray Mountains.
As part of the usual, self-fulfilling cycle, because western Cuba is home to the island's key attractions, it naturally attracts the most visitors and therefore boasts greater quantity and quality when it comes to tourist infrastructure. Getting things done anywhere in Cuba is difficult, it's just doubly so in eastern Cuba.
On a practical note, getting to western Cuba is also much easier. Havana benefits from direct, scheduled flights from Europe, Central & South America and the US, as well as both scheduled and charter flights to nearby Varadero. Apart from charter flights to Holguin, and the odd scheduled flight to Santiago de Cuba, the east of Cuba is far less well served by international flights.
So, with more to see and do, greater infrastructure and easier international access, my recommendation is always to explore western Cuba on a first trip to the country. And then return soon for the east.
Details of our small group escorted tours of Cuba, together with ideas for tailor made holidays to the island can be found on our Cuba Itineraries page.