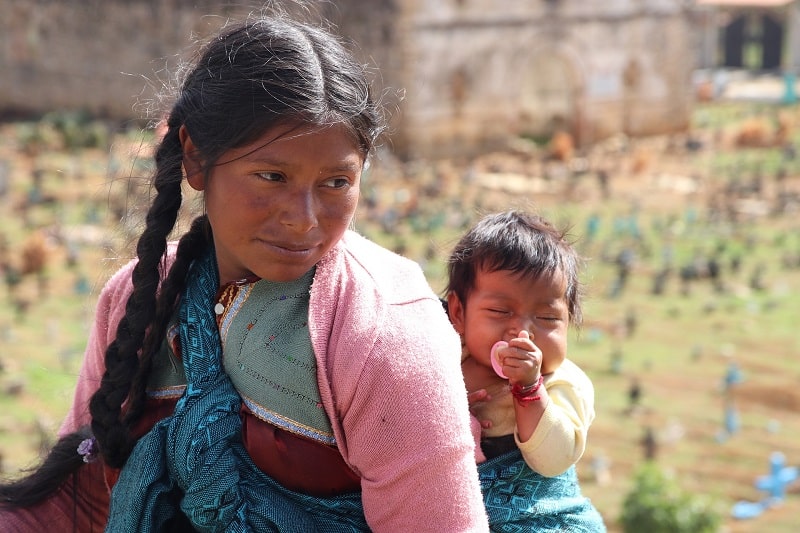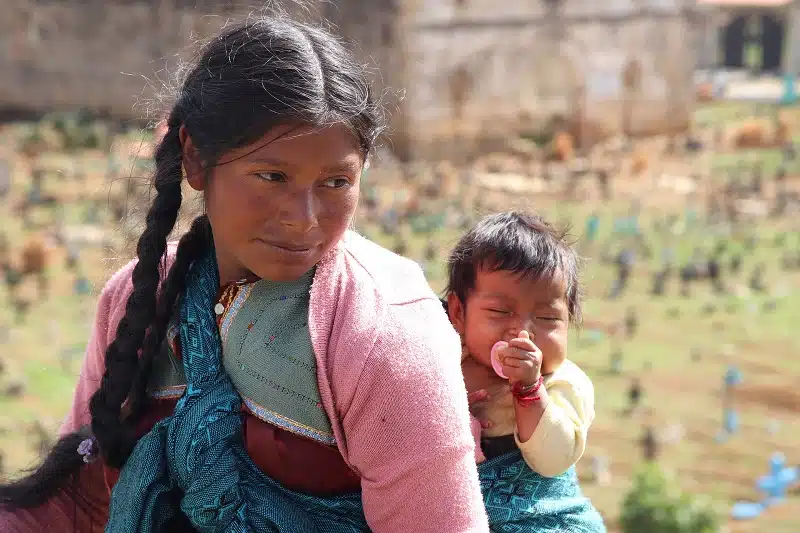 Mundo Maya (Mayan World) is the broad, slightly tourist-centric description given to the five Central American countries that were once part of the vast Mayan empire.
The five countries covered by the Mundo Maya are Guatemala, Honduras, El Salvador, Belize and the southern and western provinces of Mexico, especially the three provinces of Yucatan, Campeche and Quintana Roo that collectively form the Yucatan Peninsula.
In total, the Mundo Maya is home to over 150 archaeological sites, ranging from vast and frequently visited sites such as Chichen Itza (Mexico) & Tikal (Guatemala, pictured below), to far smaller sites such as Kohunlich (Mexico) and Ceibal (Guatemala) where you might be the only visitor.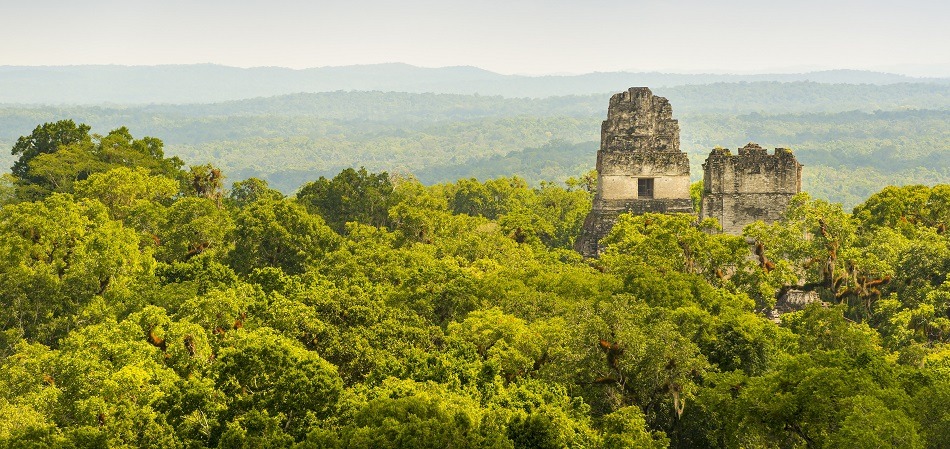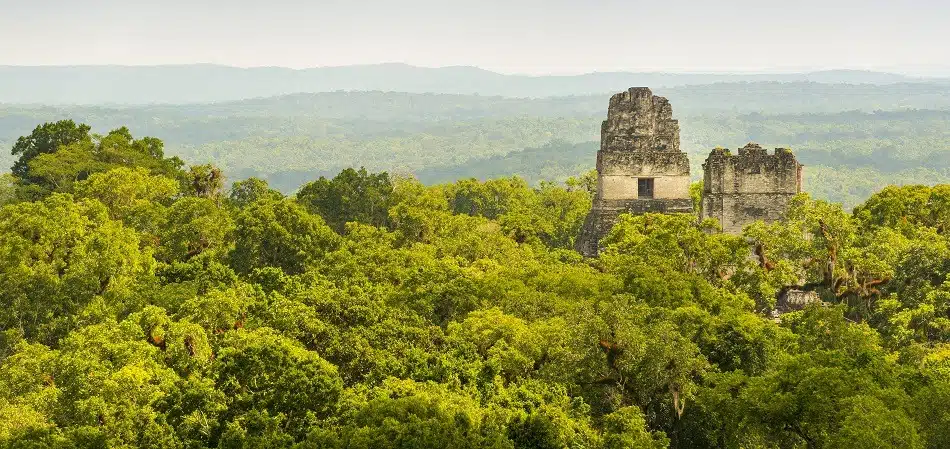 Although historically part of the Mundo Maya, both El Salvador & Honduras are home to relatively few Mayan sites. That said, Copan in Honduras is one of our favourites and can easily be combined with Guatemala.
Belize is home to a spattering of impressive ruins, including the mighty Caracol (the main pyramid of which is still the tallest building in the country!), although, if exploring ruins is your thing, Guatemala and Mexico's Yucatan Peninsula are definitely your best bet.
Key Mayan sites worth visiting in Guatemala include Tikal, Yaxha, Ceibal, Aguateca, Quirigua, Iximche & Zaculeu.
In Mexico's Yucatan Peninsula, sites include Chichen Itza, Ek Balam, Mayapan, Uxmal (as well as the nearby Mayan sites of the Puuc Hills), Edzna, Calakmul, Becan, Kohunlich, Tulum (pictured below) & Coba. Lurking just outside the Yucatan Peninsula in Chiapas province, and the northern most of the great cities of the Mundo Maya, Palenque might also be worth considering.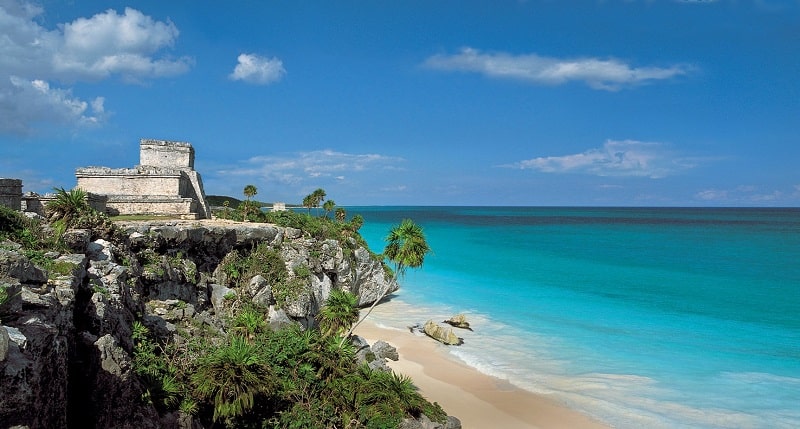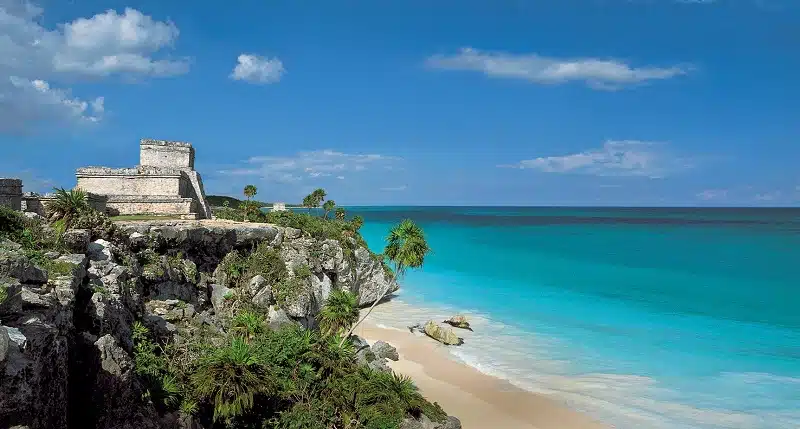 While visiting any of these atmospheric ruins is the most tangible feature of a visit to the Mundo Maya, unlike visiting, for example, the ancient sites of Egypt, Mayan culture is very much part of the here and now.
In Guatemala in particular, Mayan culture, traditions and beliefs are still very much to the fore. The majority of Mayan women still wear traditional, tribal outfits and it is not uncommon to see ancient religious ceremonies being conducted.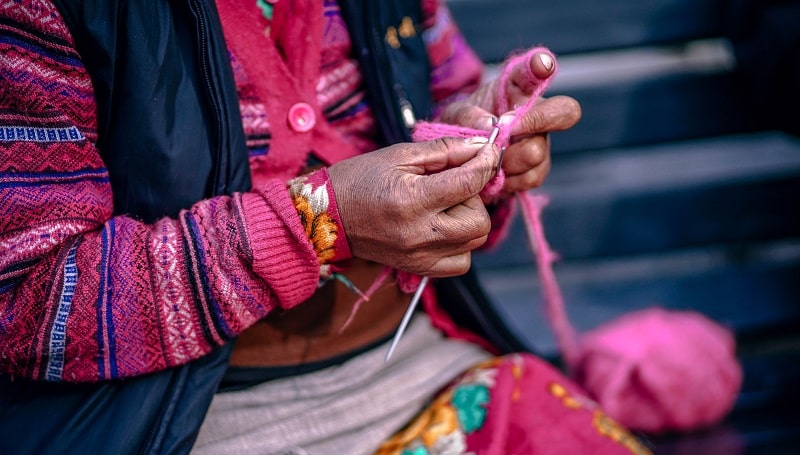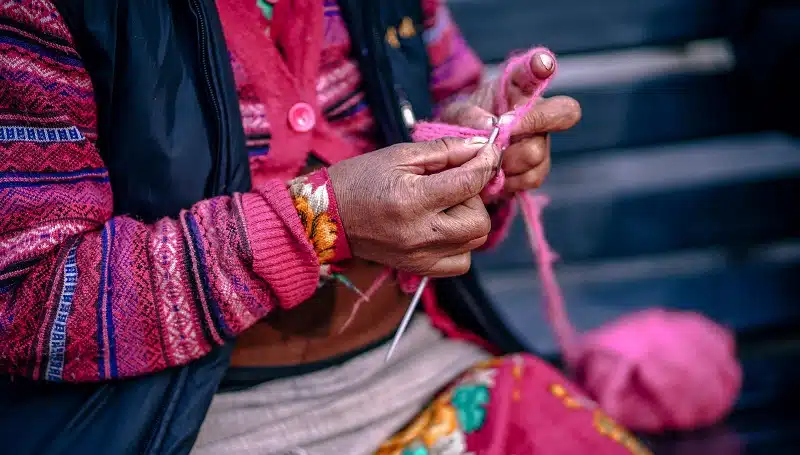 The Mayan way of life is perhaps most evident in the numerous villages that dot beautiful Lake Atitlan, the market days at nearby Chichicastenango and high in the hills around the Ixil Triangle.
For anyone wishing to immerse themselves in Mayan customs, a number of hotels in Mexico's Yucatan Peninsula now offer a semi-authentic Temazcal experience.
To discuss your own travel plans for the Mundo Maya, be it visiting just the one country or a combination of Guatemala and Mexico (with perhaps Copan thrown in for good measure) please don't hesitate to call on 01580 764796 or email us via travel@beyondtheordinary.co.uk