Cuba / Travel
Cuba Transfers
Private transfers, touring transfers & the bus
A practical guide to Cuba transfers including the different types of transfer available as well as regional options.
What follows is a summary of the different Cuba transfers that Beyond The Ordinary offer solely as part of an overall, tailor made Cuba holiday. We are unable to book the following transfers without a minimum of 7 nights booked accommodation (not necessarily at the same hotel).
Please note too that clients are able to mix and match travel options.
Options for transfers in Cuba can broadly be divided into 3 distinct categories – Private Transfers, Touring Transfers and the Tourist Bus.
Private transfers
Private transfers in Cuba are essentially pre-booked journeys between A & B, following the fastest route available and travelling non-stop.
Vehicle types will depend on the number of people travelling although all vehicles are a/c. Although there are exceptions, drivers generally don't speak English or, at least, not fluently; in other words, they are purely drivers, not guides.
Touring transfers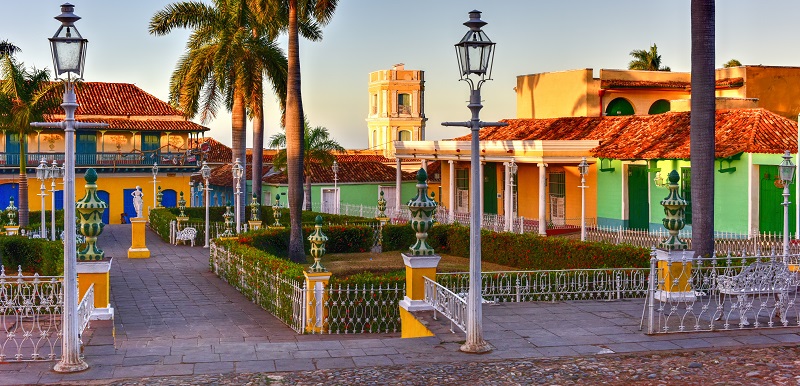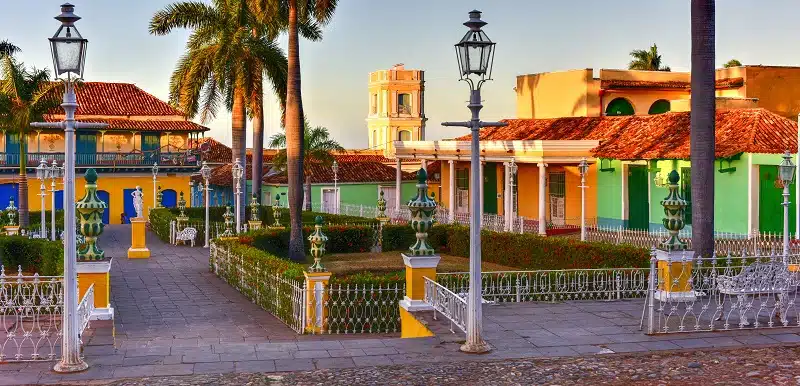 On certain, popular routes, ie between Havana & Vinales, Vinales (pictured below) & Trinidad (pictured above) and Trinidad and the beach resorts of the north coast, we feature what are known as Touring transfers.
As the name suggests, rather than simply driving non-stop from A to B, touring transfers come with an English-speaking guide and stop to explore some of the most popular attractions en-route. Some of the longer touring transfers (which often take a whole day) include lunch as part of the itinerary.
Private touring transfers
Private touring transfers guarantee that it be will just you in the vehicle with your guide. Private touring transfers are also slightly more flexible in terms of times, stops etc although they all still follow a set route and itinerary.
Shared touring transfers follow the same route and itinerary but may involve you travelling with other clients.
The shared option is cheaper than the aforementioned, guaranteed private option and, often, it will be just you anyway. Even where you end up with a de facto private touring transfer, you still pay the shared price.
Please note that we are unable to advise in advance if anyone else is booked on a specific date.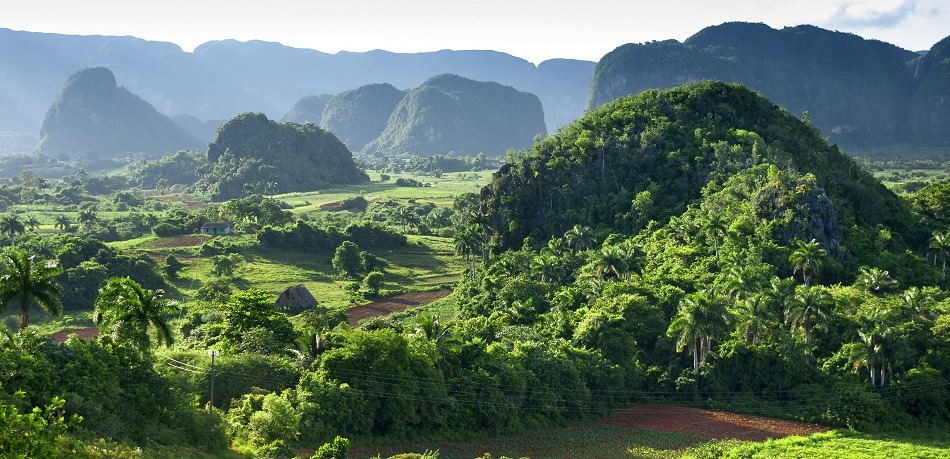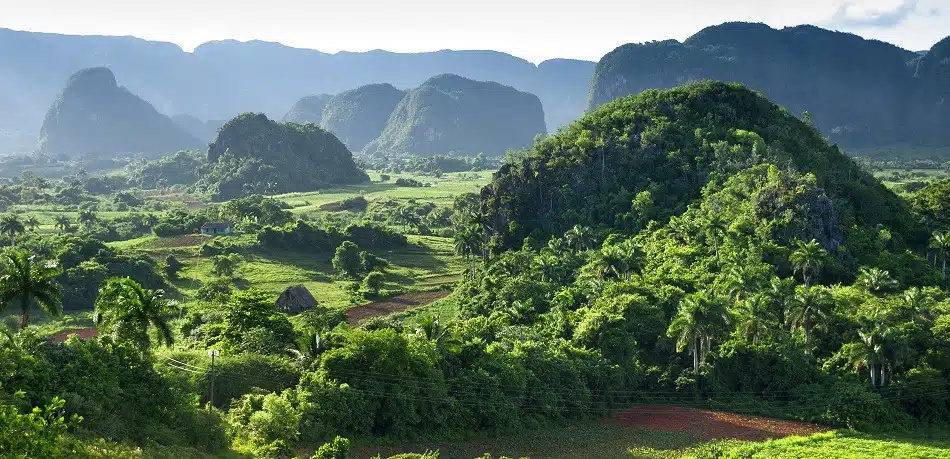 The Tourist Bus
The best value transfer option within Cuba is to take the tourist bus. The reason it is referred to as the tourist bus (and there are two different companies) is that locals have a different, subsidised service that is not available to tourists.
The tourist bus runs between many of the key destinations (but not all, and not always in both directions) and offers a significantly cheaper option than either private or touring transfers.
Currently, there is no more than one bus per day (per route) but the buses used are relatively modern, safe, reliable and comfortable (ie a/c).
The main drawback of course is that taking the bus is always going to be slower than having a private transfer whisk you from A to B.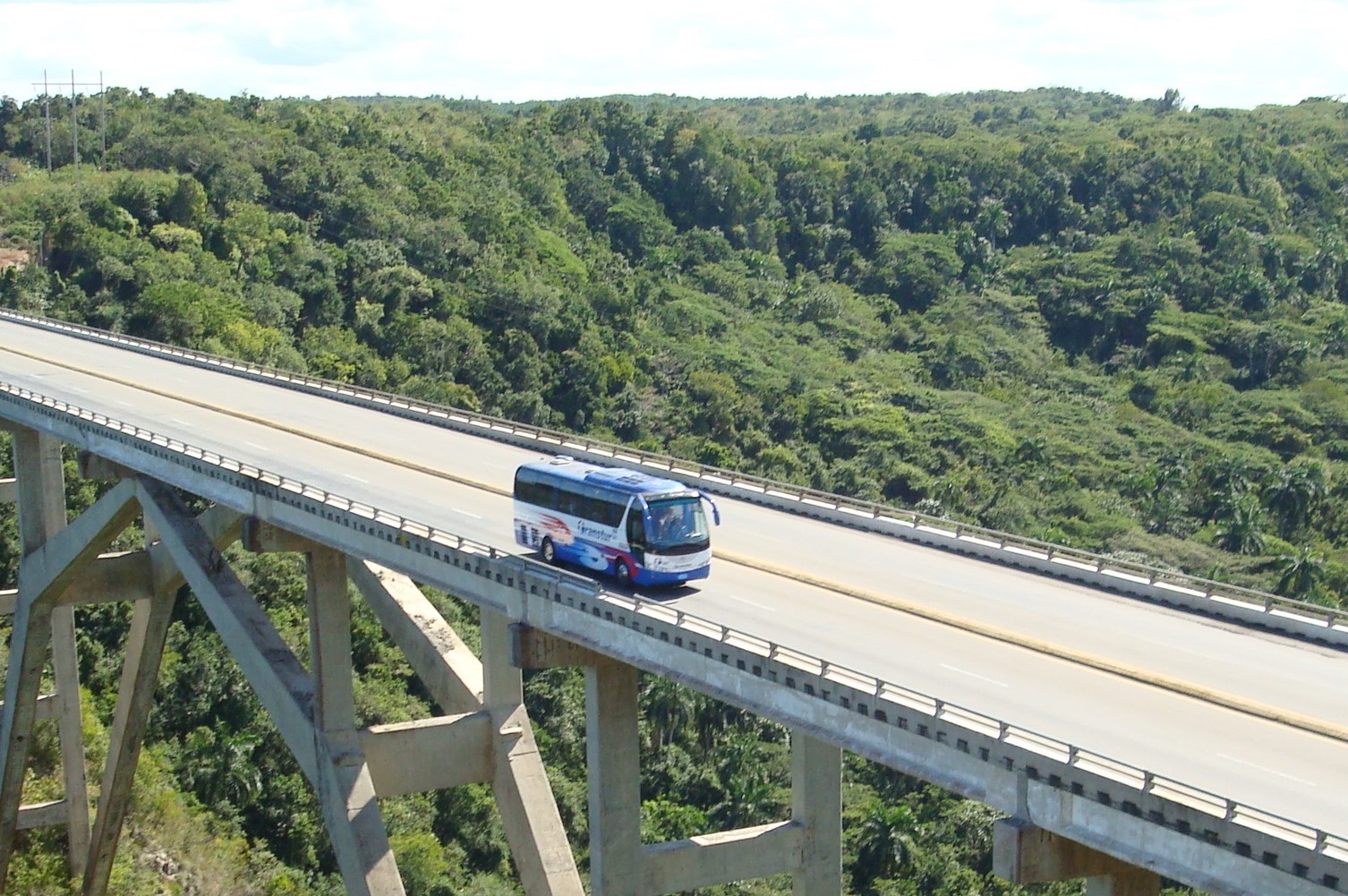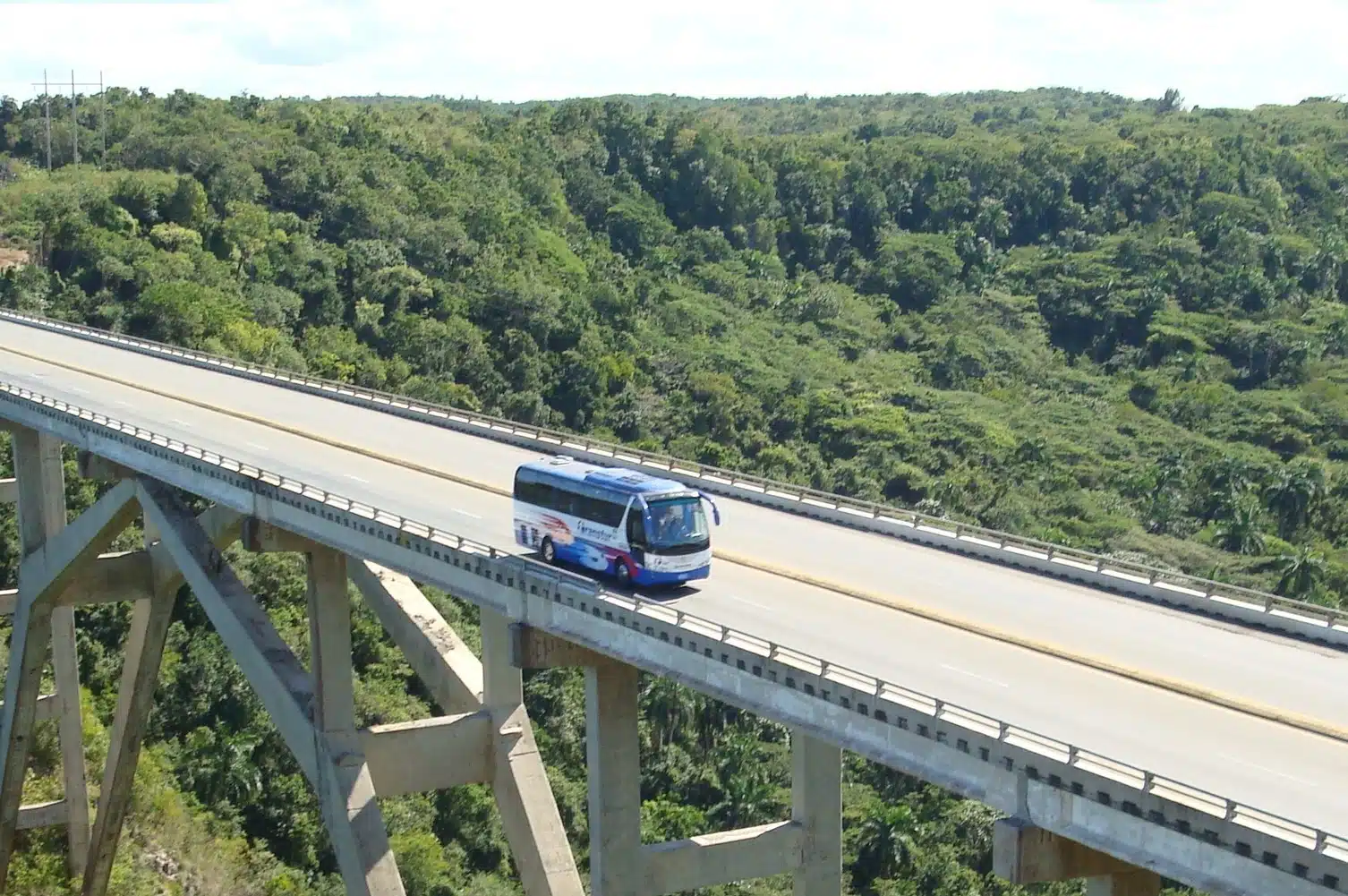 Regional transfer options
Transfers in Western Cuba
By 'Western Cuba', we are referring in this section to any travel west of Havana.
Private transfers are available from Havana to Vinales as well as to Las Terrazas, Soroa & Cayo Levisa as well as between any of the aforementioned destinations, ie from Las Terrazas to Vinales.
We also offer a touring transfer (full details available on request) between Havana & Vinales and vice versa that involves a stopover at Las Terrazas.
While there is a tourist bus service between Havana & Vinales and vice versa, we don't generally recommend it for clients. It's not a particularly long way from Havana to Vinales but, with different pick-up and drop-off points in both directions, the bus feels like an unnecessary slog.
Where the tourist bus really comes into its own is on the route from Vinales to Trinidad (with a stop in Cienfuegos – pictured below) on Cuba's south coast.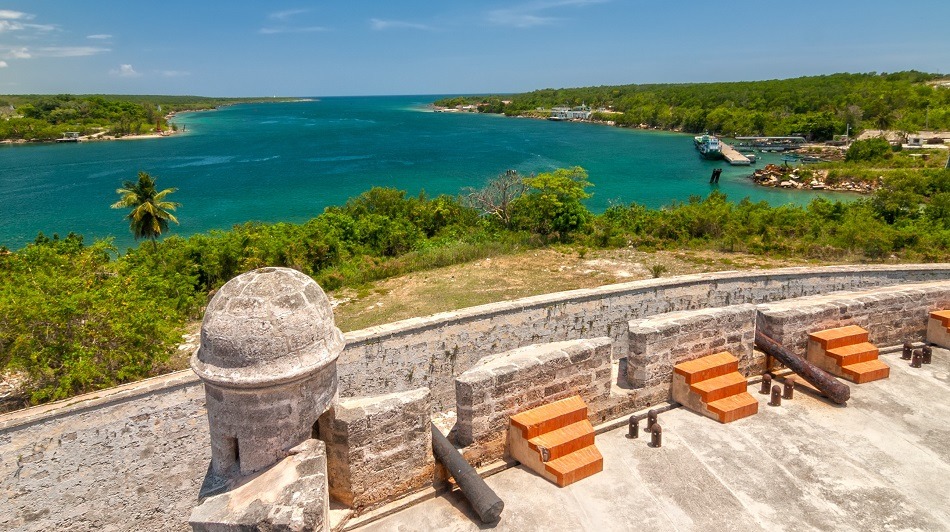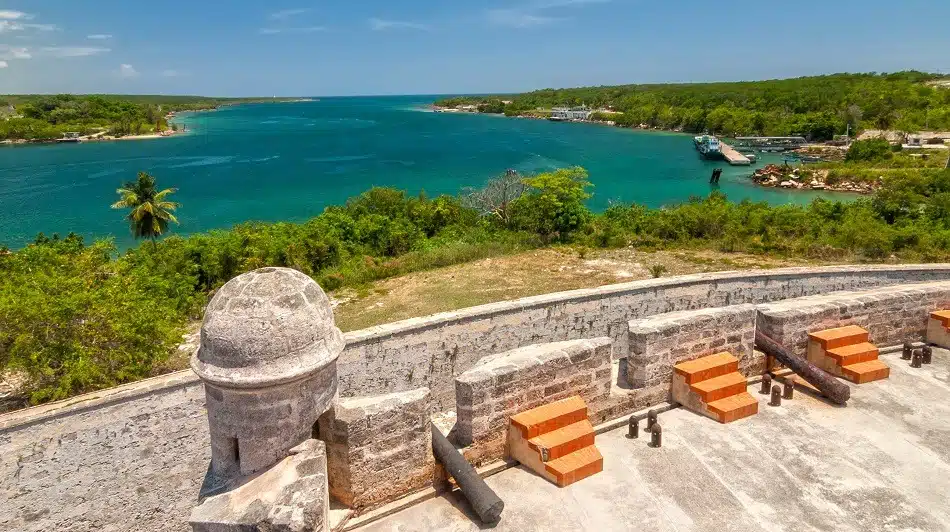 Vinales & Trinidad are two of the most important tourist destinations within Cuba but are a long way apart. A private transfer is the clearly the quickest option but, to be frank, is very expensive. Taking the bus will take longer but is comfortable and much, much cheaper.
By 'Central Cuba', the heartland of touring holidays to Cuba, we are referring to the area east of Havana as far as Sancti Spiritus.
Home to the colonial towns of Cienfuegos, Trinidad, Sancti Spiritus, Santa Clara & Remedios, the beautiful Escambray Mountains, and beach resorts of Jibacoa, Varadero and the Cayos de Villa Clara, we are able to arrange private transfers between any locations.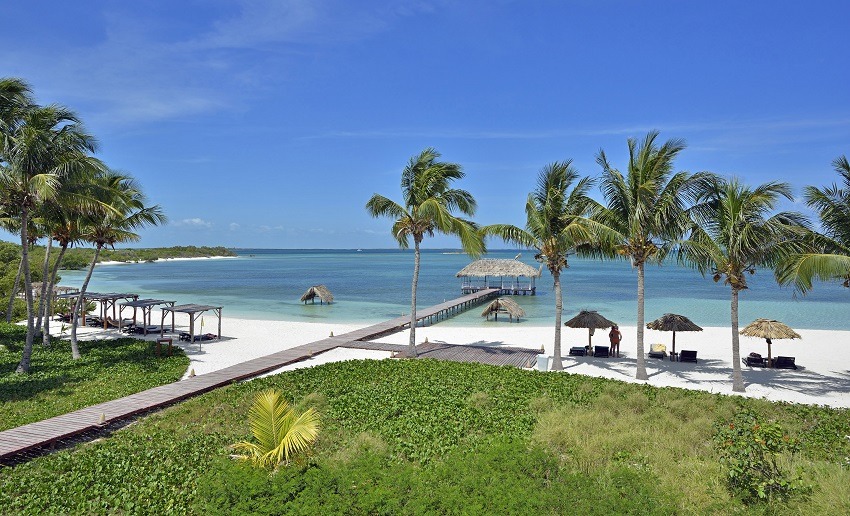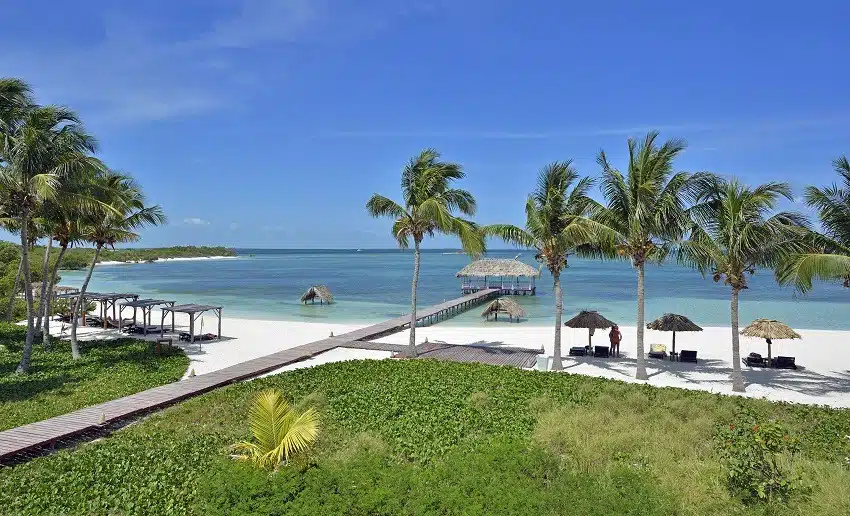 As far as touring transfers are concerned, the most popular options are between Havana & Cienfuegos and from Trinidad either back to Havana or onto one of the aforementioned north coast beach resorts.
Between Havana and Cienfuegos, the touring transfer visits Guama and the iconic Bay of the Pigs while, for those who don't mind a long day, it is possible to include a brief tour of Cienfuegos on the way to Trinidad.
After Trinidad, most of our clients opt to end their Cuba holiday with time spent at one of the island's north coast beach resorts.
Our touring transfer from Trinidad includes a brief visit to the nearby Valley of the Sugar Mills before continuing to the central city of Santa Clara. After a tour of the city, including a visit to Che Guevara's mausoleum, lunch is taken.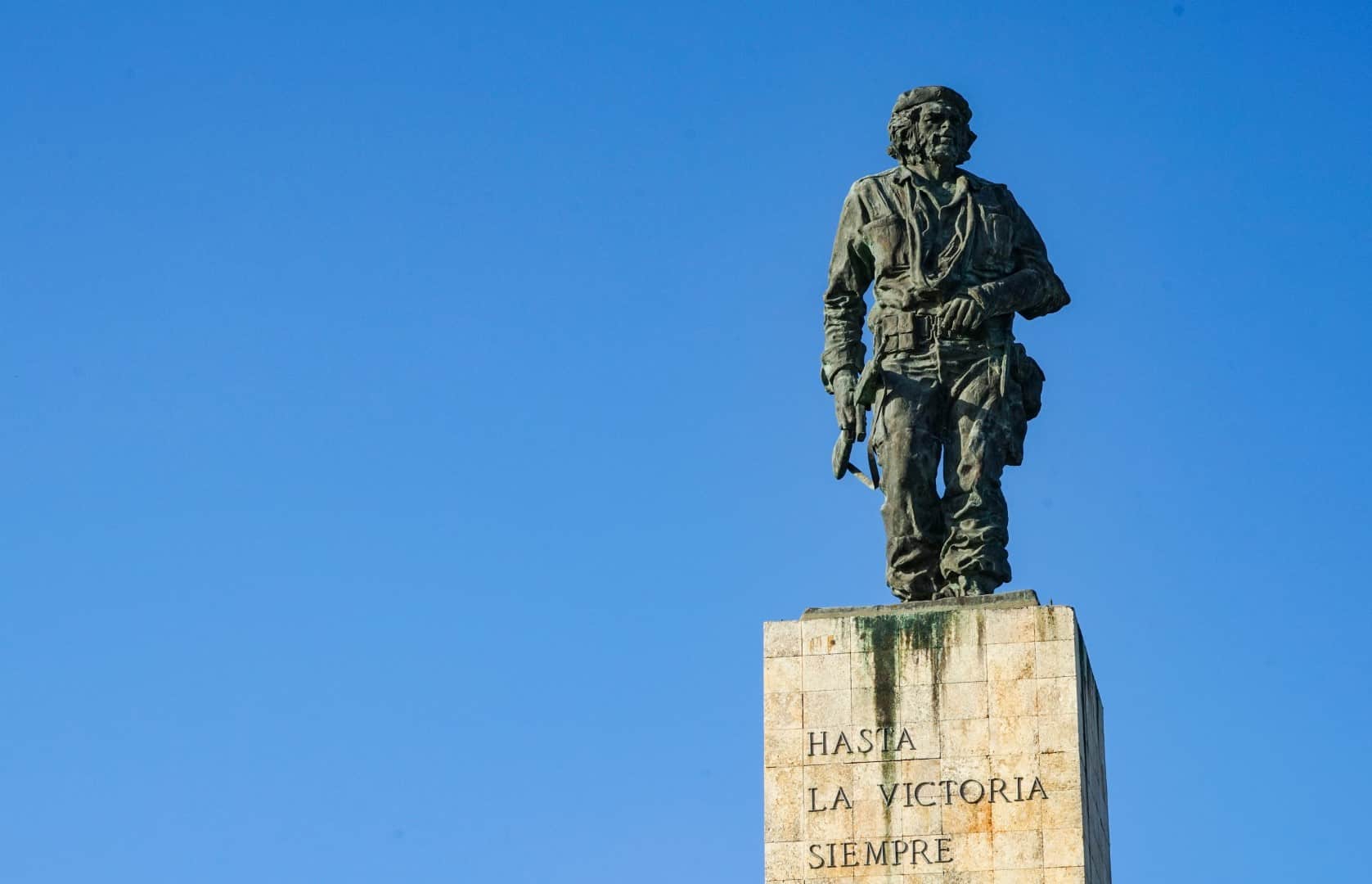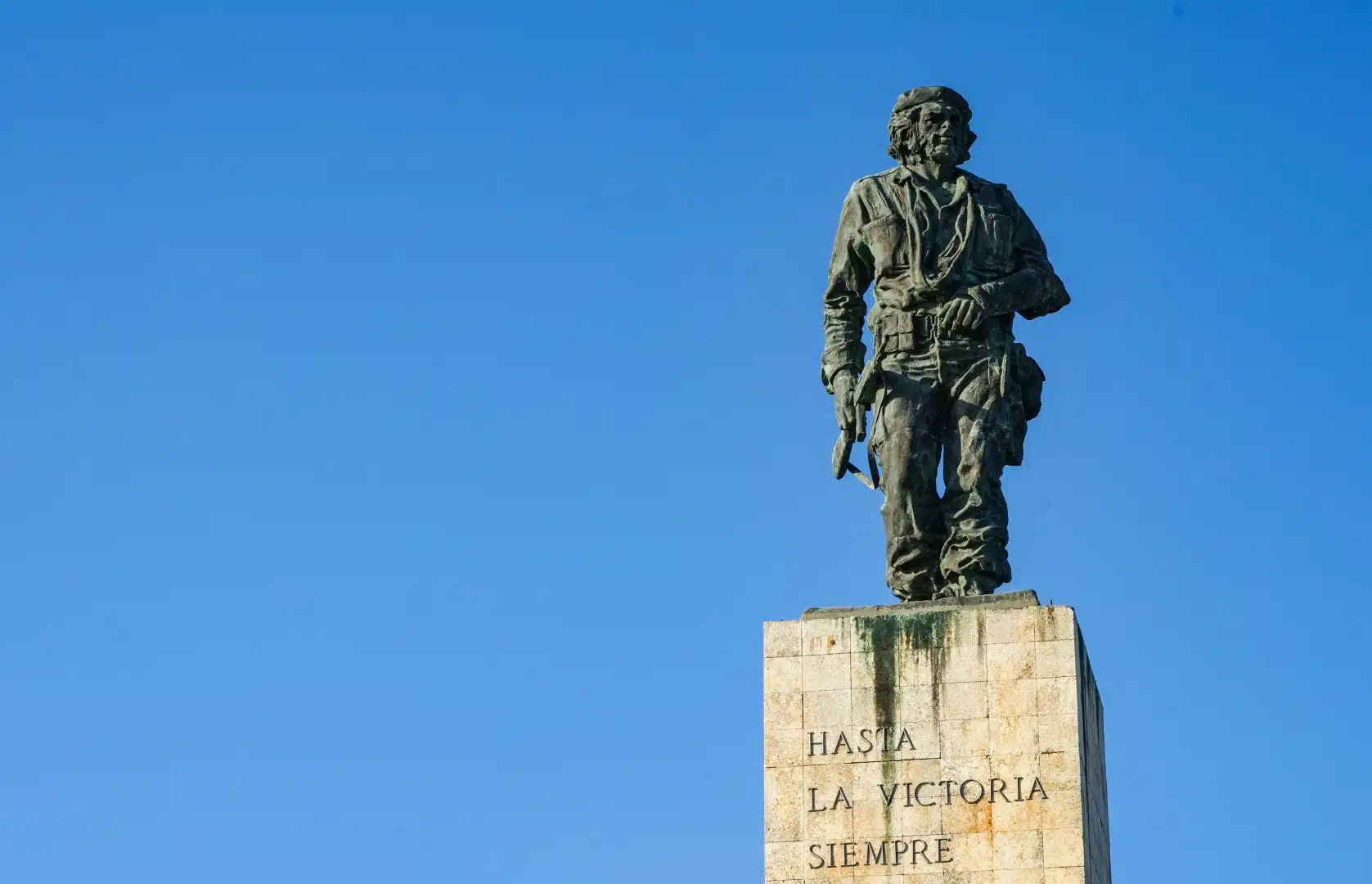 Clients then continue to the beach resort of their choice (or indeed back to Havana), arriving at their destination in the late afternoon.
For clients on a private touring transfer, and ending up at Cayos de Villa Clara, it is also possible to include a stopover in Remedios.
In terms of the tourist bus, there is a popular daily service that runs between Havana & Trinidad via Cienfuegos and vice versa.
Far less visited than the rest of Cuba, by 'Eastern Cuba' we are referring to the whole eastern half of the island, effectively everything west of Sancti Spiritus.
Coming from western and central Cuba, this means driving along the Carretera Central through Camaguey, Bayamo and on to Santiago de Cuba (pictured below). Those with plenty of time might opt to keep going as far as Baracoa or to perhaps head for the beautiful beaches of Guardalavaca.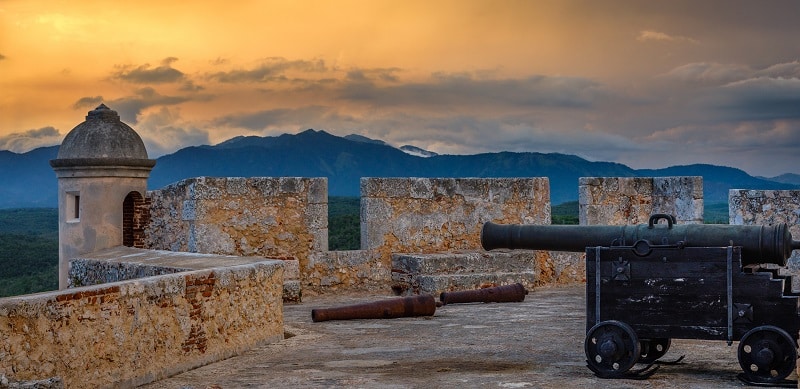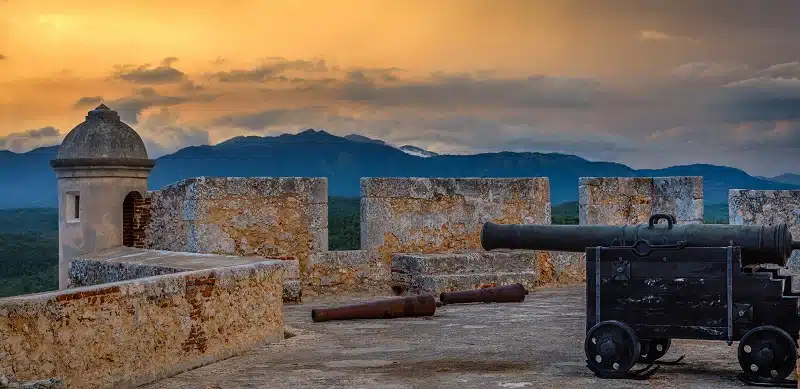 As with the rest of the island, we can provide private transfers between any of the main tourist destinations in eastern Cuba.
Unfortunately, at this stage, we do not offer any touring transfers in eastern Cuba.
With regards to the tourist bus, there is a daily service all the way from Havana to Santiago via Camaguey and Holguin (and vice verse) but it's a very long way.
Further Reading
Further useful information can be found via the following links
January

February

March

April

May

June

July

August

September

October

November

December